In one of the most terror-scarred countries in the world, not even New Year's Day was safe from an attack.
Just an hour after the new year began, a gunman shot his way into a popular high-end nightclub in Istanbul, killing at least 35 people. Scores more were wounded.
The attack was the latest in a wave of deadly violence that has killed people in different parts of Turkey throughout the past 365 days.
2016 was a violent year for Turkey. There were suicide blasts claimed by ISIS and running battles between government forces and outlawed Kurdish PKK militants. A failed coup sparked a wide-ranging crackdown on alleged coup plotters. And the Russian ambassador was gunned down by a man shouting about the Syrian city of Aleppo.
Below are some of the major attacks that occurred this year:
December 20: Assassination of top Russian diplomat
Capturing an assassination
A gunman shouting "Do not forget Aleppo!" assassinated Russia's ambassador to Turkey at an Ankara art gallery in what leaders of Russia and Turkey called a provocative terror attack.
The gunman, identified as police officer Mevlut Mert Altintas, was killed in the attack on Ambassador Andrey Karlov, according to various news organizations including Reuters.
December 17: Attack on soldiers in Kayseri
A car bomb exploded near a public bus, killing 13 soldiers and wounding 55 people, Turkey's state-run Anadolu agency reported.
The blast happened near Erciyes University in the central province of Kayseri and some civilians might have been wounded, Anadolu said.
December 10: Twin bombings in Istanbul
Turkey's president vows revenge after attack
A Kurdish militant group claimed responsibility for twin bombings in Istanbul that killed at least 44 people, mostly police officers, and wounded 155 others.
The explosions, one large blast followed by a smaller one, occurred about 11 p.m. local time (3 p.m. ET) after a heavily attended soccer game at Besiktas Vodafone Arena.
The Kurdish Freedom Hawks (TAK), a breakaway group of the Kurdistan Worker's Party (PKK), said in a statement on its website that the Turkish people were not the target of the attack.
November 4: The Diyarbakir bombing
A car bomb targeting a police station in southeastern Turkey killed seven civilians and two police officers. It also injured over 100 people.
ISIS claimed responsibility for the attack in Diyarbakir, according to a statement circulated online by the ISIS-affiliated Amaq agency.
October 9: 'Suicide rush' near Iraqi border
A bomb exploded outside a police station in the Semdinli district of Hakkari Province – about 48 miles from the Iraqi border – killing at least 18 people.
Turkish Prime Minister Binali Yildirim said eight civilians died and 10 soldiers were killed in the attack, in which a pickup truck laden with about five tons of explosives made a "suicide rush" at a checkpoint outside the station. The PKK claimed responsibility for the attack.
The US condemned the bombing "in the strongest terms".
September 12: Car bomb near government offices
Suspected Kurdish militants detonated a car bomb near local government offices in the southeastern city of Van, wounding at least 50 people.
The blast hit some 200 meters from the Van provincial governor's office. It occurred a day after two dozen mayors from Kurdish-run municipalities were stripped of their office.
August 21: The bloody wedding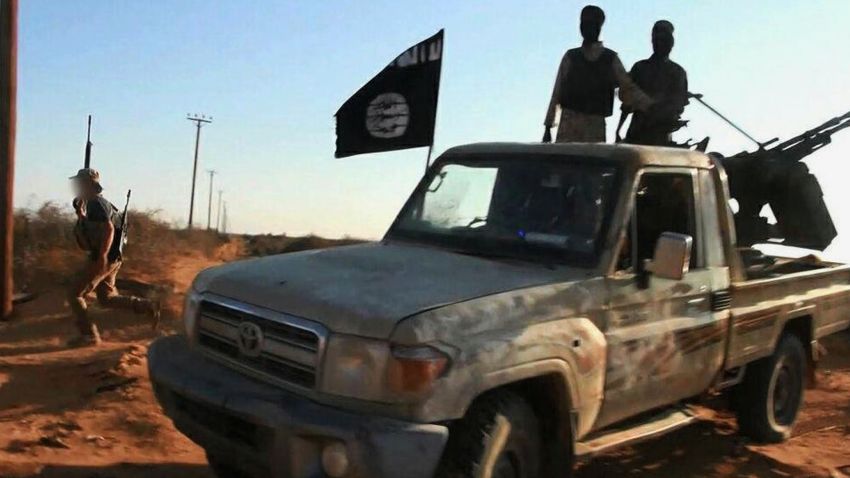 22 children among the dead in Turkey wedding attack
A suspected suicide bomber detonated explosives at a wedding party in the southeastern city of Gaziantep, killing at least 53 people and injuring about 100. The Turkish president blamed ISIS for the attack.
August 18: Three bombings in the east
Three bomb attacks targeting Turkish security forces in the east of the country killed 12 people and wounded nearly 300 others.
Blasts at police stations in Van and Elazig killed four police officers and two civilians, reports said.
In Bitlis province, five soldiers died when their vehicle was struck by a roadside bomb in the village of Gayda. In nearby Nazar, a village guard was killed and a soldier wounded in clashes between security forces and PKK militants.
Turkish officials blame the PKK for all three attacks.
July 15: The failed coup
Exclusive: Turkish president describes night of coup attempt
An attempted military coup in Turkey left at least 290 people dead and over 1,400 injured in a chaotic night of violence. Since then, tens of thousands of people have been arrested in the crackdown on individuals suspected of having ties to alleged coup plotters.
Related: What you need to know about the failed coup
June 28: Ataturk Airport attack
Three assailants killed at least 36 people and injured scores of others in a gun and suicide bombing attack at Istanbul's Ataturk Airport. An additional 147 people were wounded.
The attackers arrived in a taxi carrying guns, then opened fire before detonating themselves, Turkish Prime Minister Binali Yildirim said on national television early Wednesday.
June 8: Car bomb in Midyat
Three people were killed by a car bomb in the southeastern Turkish town of Midyat – the second such attack on Turkish police targets in two days.
June 7: 11 killed in Istanbul
A car bomb attack targeting a police bus killed 11 people in Istanbul, Turkey's state-run Anadolu agency reported, citing police officials.
The blast, in the Beyazit neighborhood of Istanbul's historic Fatih district, occurred during morning rush hour. It killed seven police officers and four civilians and left 36 people injured, three of them critically, authorities said. Four people were detained.
March 31: 7 police officers slain
Seven police officers died and at least 27 more people were wounded by a car bombing close to a bus terminal in southeastern Turkey.
The bomb went off as a police vehicle was going past in the Baglar district of Diyarbakir, the capital of its namesake province, about 170 kilometers (100 miles) from the Syrian border, according to Turkey's semiofficial Anadolu news agency.
The injured include 14 civilians and 13 police. It was not immediately clear who was responsible for the attack.
March 19: Istanbul blast kills 4 foreigners
Four killed in suicide bombing
A suicide bomber detonated explosives in a busy tourist area of central Istanbul, killing at least four people and wounding 36 others.
Two of the four dead were American-Israeli dual citizens, an Israeli government source and a U.S. source said. A third Israeli also died, along with an Iranian.
Interior Minister Efkan Ala identified that attacker as Mehmet Ozturk and claimed he had links to ISIS.
March 13: Kurdish rebels claim Ankara blast
Explosion rocks Turkish capital
Thirty-seven people died in when a car bomb ripped through a busy square in Turkey's capital, Ankara.
The Kurdistan Freedom Falcons, or TAK – a militant offshoot of the Kurdish separatist group PKK, which seeks an independent state in Turkey – boasted that its members carried out this attack.
A ceasefire between Turkey and the PKK, or Kurdistan Worker's Party, fell apart last summer. Since then, Turkish forces have bombed the terror group's positions in northern Iraq and imposed curfews in crackdowns on heavily Kurdish areas in southeastern Turkey.
February 17: Explosion hits military vehicles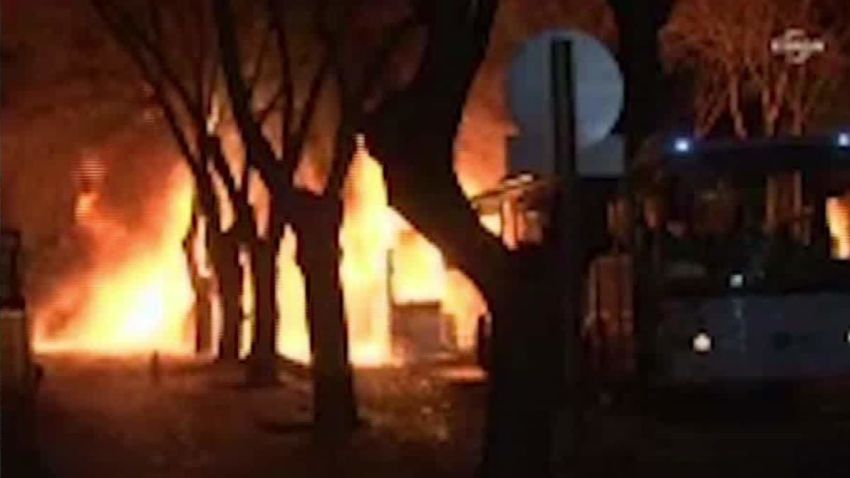 Turkish military: Deadly explosion a 'terror attack'
An explosion apparently targeting military vehicles in Ankara left 29 dead and 61 wounded, according to Deputy Prime Minister Numan Kurtulmus. All but one of the fatalities were members of the security forces.
Three military vehicles and one private vehicle were stopped at a traffic light when the bomb went off, sending large flames shooting into the night sky.
Later that week, the Kurdistan Freedom Falcons called that attack a "suicide revenge mission" for Turkish military operations in the southeastern Turkish district of Cizre and threatened more violence.
January 12: Strike near tourist attractions
Turkey blames ISIS for deadly blast in tourist square
A suicide blast in Istanbul's Sultanahmet Square killed 13 people, eight of them Germans, in what was viewed as a strike against both Turkish culture and the country's multibillion-dollar tourism industry.
The explosion ripped through a typically busy area between between the Hagia Sophia and Blue Mosque, both major tourist attractions in Istanbul.
Turkish Prime Minister Ahmet Davutoglu blamed ISIS, which has entrenched itself in neighboring Syria and Iraq while lashing out elsewhere again and again.
CNN's Ralph Ellis contributed to this report.