They may appear frozen and immovable, but glaciers, which contain some 69% of the world's freshwater, are slowly slipping into the sea.
A new NASA project is tracking the movement of glaciers and ice sheets to show how fast they are melting, and predict what effects this may have on global sea levels and climate.
Working in conjunction with the US Geological Survey and several universities to analyze satellite data, NASA's Global Land Ice Velocity Extraction (GoLIVE) project is able to provide a "near-real-time view of every large glacier and ice sheet on Earth."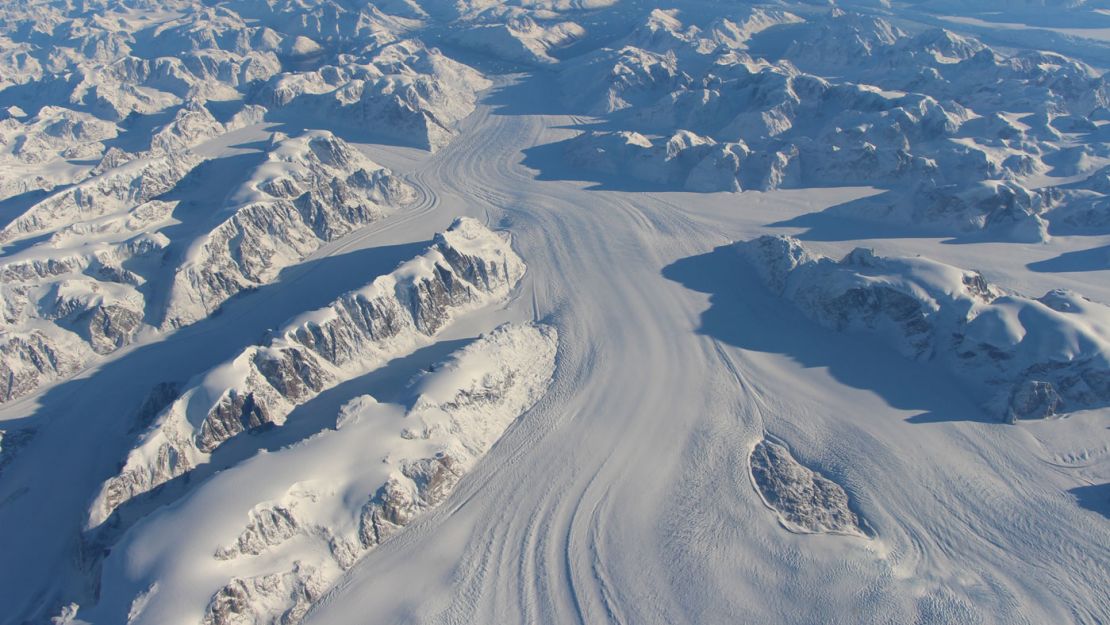 The data will enable researchers to understand what effect atmosphere and ocean conditions have on ice sheets and how that changes how much ice is flowing into the ocean.
"We can use the method to identify which areas to keep an eye on, or which events might lead to a rapid change," Ted Scambos, a senior research scientist at the University of Colorado Boulder, said in a statement.
Rising sea levels
In November, sea ice in the Arctic and Antarctic was at record low levels for this time of year due to climate change. The more the ice melts, the higher global sea levels will rise.
Sea levels rose faster in the 20th century than the previous 2,700 years, according to a Rutgers University study. Up to 216 million people worldwide are at risk of losing their homes due to rising sea levels.
Last year, NASA said the world is already locked into a sea level rise of around 1 meter (3 feet), if not more, surpassing projections from a few years earlier.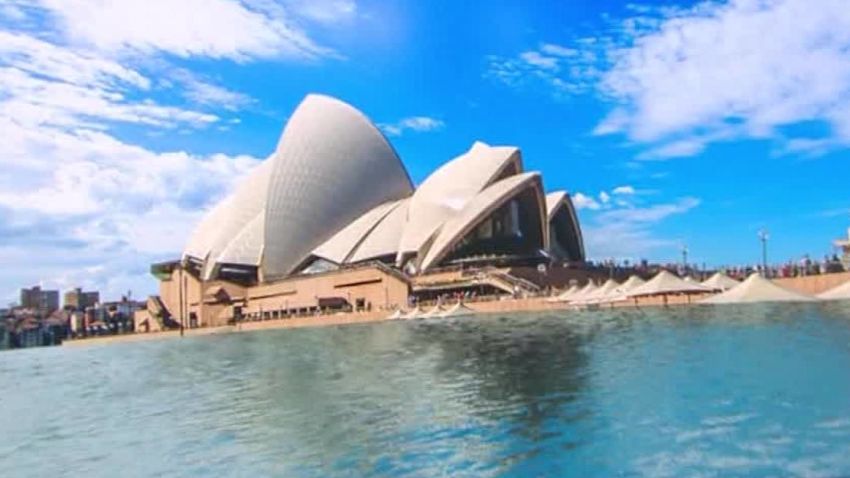 What sea level rise will look like?
Keeping track
"By measuring ice flow all the time, we can identify a surge as it starts, providing an entirely new way to follow this phenomenon," scientist Mark Fahnestock of the University of Alaska, Fairbanks, said in a statement.
"We can also follow large seasonal swings in tidewater glaciers, as they respond to their environment."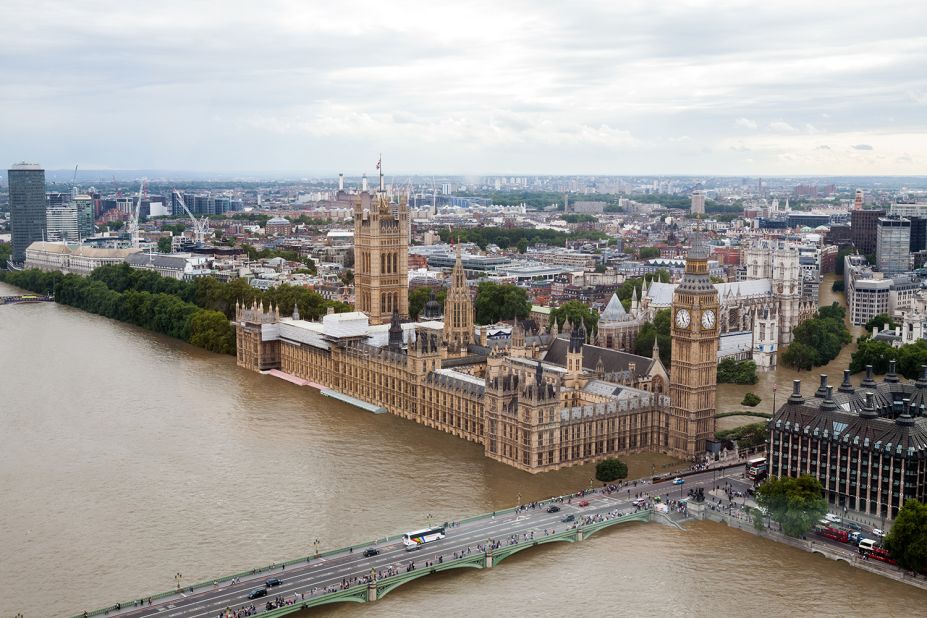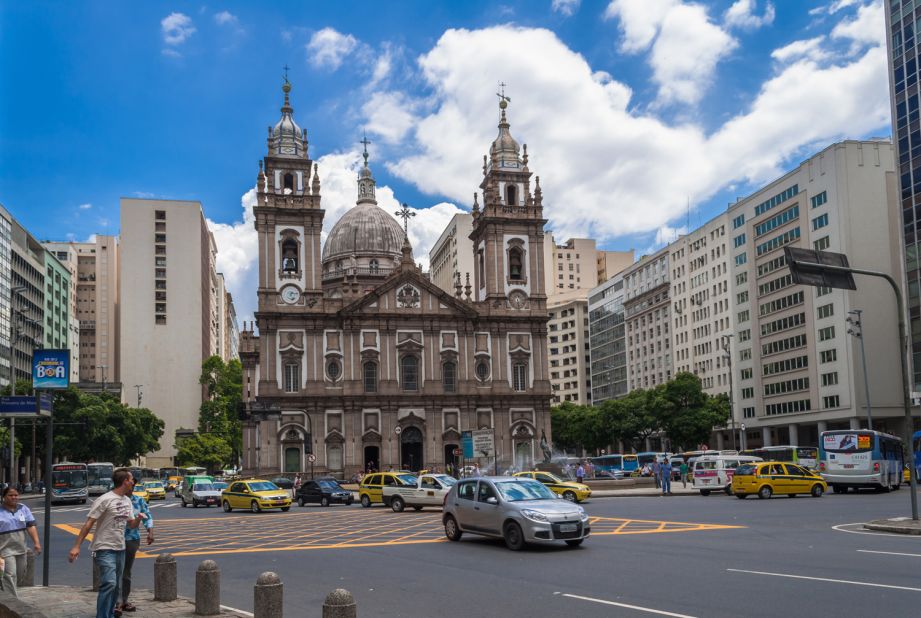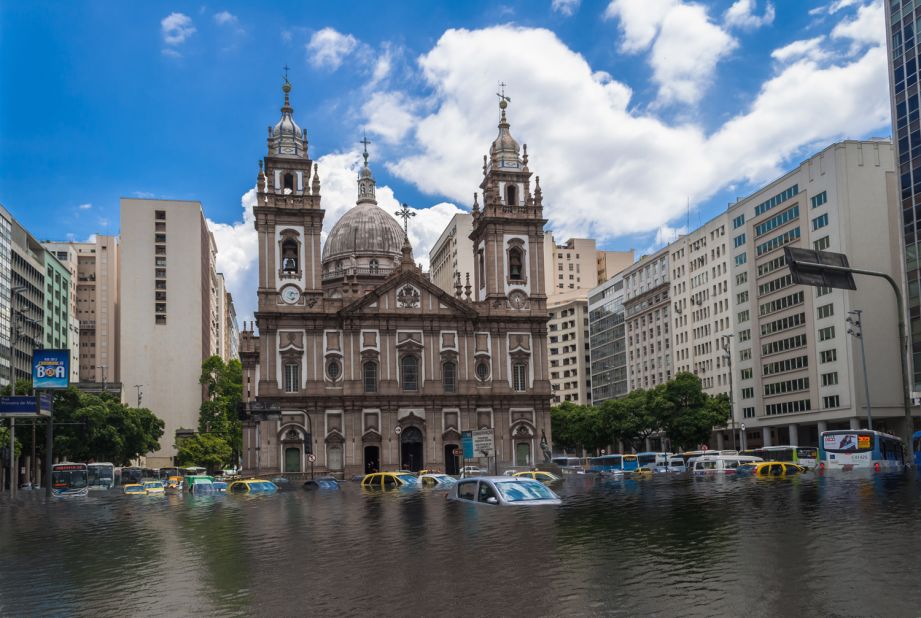 Four degrees of global warming could submerge 760 million people's homes
Twila Moon of the University of Bristol added that by mapping what happens to the glacier speed during seasonal shifts in temperature, scientists will be able to extrapolate the effects on the ice as global temperatures continue to rise.
Studying the glacier flow should enable scientists to estimate how much new ice and water is entering the ocean, and what effects it will have both globally and locally.
"The question is, how sensitive are these ice sheets to changes in the atmosphere and the ocean?" Alex Gardner, a research scientist at NASA's Jet Propulsion Laboratory said in a statement. "We could wait and see, or we could look to the past to help inform what is most likely to happen in the future."