A big, barking dog can be intimidating at the best of times.
Maybe even more so when it's standing next to Russian President Vladimir Putin.
Two Japanese journalists grimaced as Putin brought his dog Yume into the room before an interview Wednesday.
With the presidential pool cameras clicking, the 4-year-old Akita began to bark loudly at the visiting journalists, who stood there frozen, smiling awkwardly at the boisterous pup.
Putin beckoned the dog over to him to give her a treat before leading her through a series of tricks.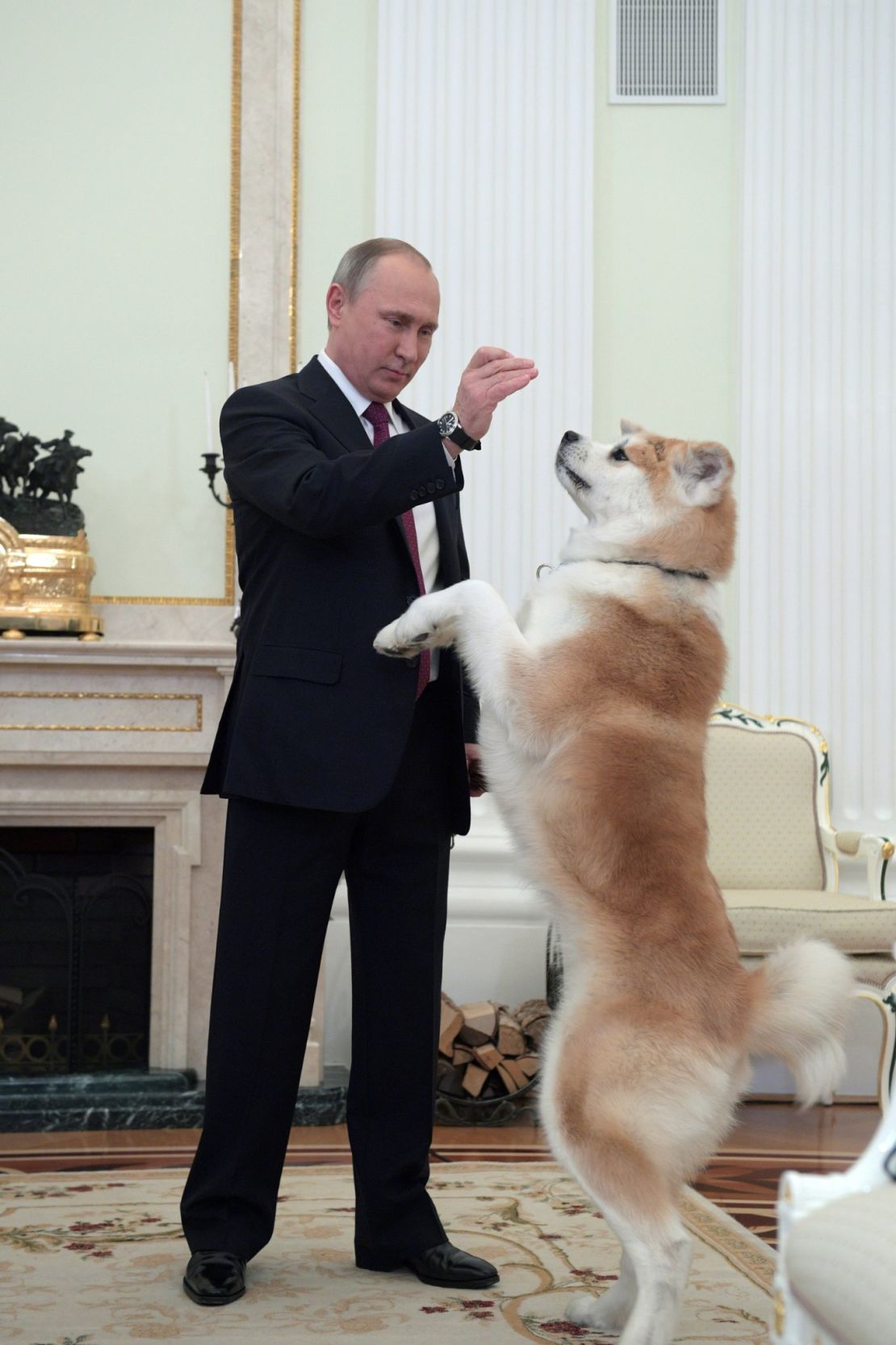 "You were right to take caution," Putin later said to the journalists. "Yume is a no-nonsense dog. There are many people here, with camcorders running, lights shining and cameras clicking. She is being a guard dog."
A thank you gift
Japan gifted the Akita to Putin four years ago as a thank you for Russia's help after the massive earthquake and tsunami that crippled Japan in 2011, according to Russian state-owned Sputnik News.
Putin is an avid dog-lover, Sputnik reports.
Putin granted an interview with Japanese journalists from Nippon TV and Yomiuri Shimbun newspaper ahead of his official trip to Japan to meet with President Shinzo Abe on Thursday.
This isn't the first time Putin's dogs have caused a commotion.
In January 2007, German Chancellor Angela Merkel was photographed looking distinctly uncomfortable at a meeting with the Russian leader after he brought his large black Labrador named "Koni" into the room.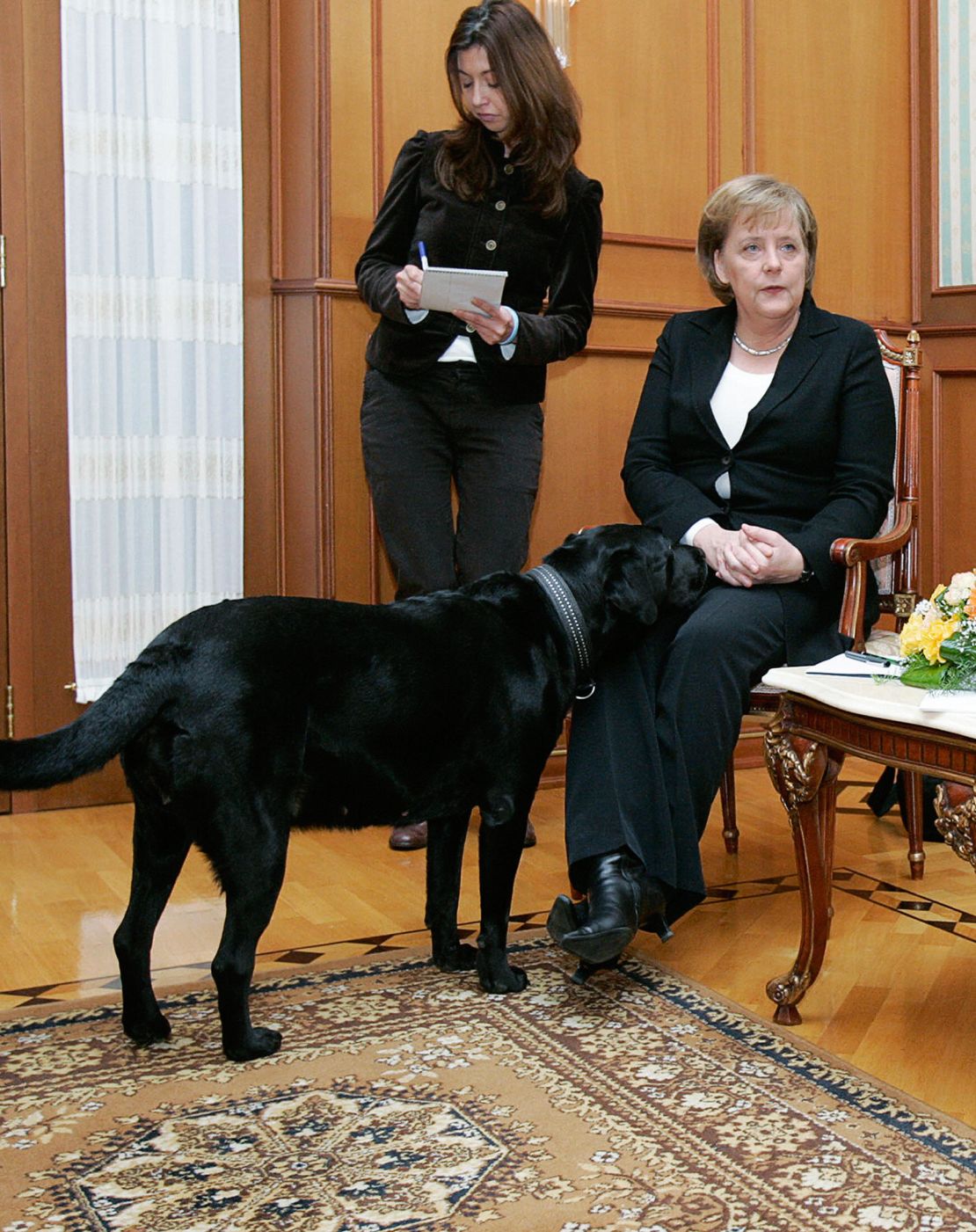 Earlier this year, Putin said he hadn't intended to scare her.