Story highlights
The move would deliver on President-elect Donald Trump's "America First" promise
The 10% proposal comes after GOP business interests expressed concern about a 5% tariff
President-elect Donald Trump's transition team is discussing a proposal to impose tariffs as high as 10% on imports, according to multiple sources.
A senior Trump transition official said Thursday the team is mulling up to a 10% tariff aimed at spurring US manufacturing, which could be implemented via executive action or as part of a sweeping tax reform package they would push through Congress.
Incoming White House Chief of Staff Reince Priebus floated a 5% tariff on imports in meetings with key Washington players last week, according to two sources who represent business interests in Washington. But the senior transition official who spoke to CNN Thursday on the condition of anonymity said the higher figure is now in play.
Such a move would deliver on Trump's "America First" campaign theme, but risks drawing the US into a trade war with other countries and driving up the cost of consumer goods in the US. And it's causing alarm among business interests and the pro-trade Republican establishment.
The senior transition official said the transition team is beginning to find "common ground" with House Speaker Paul Ryan and Ways and Means Committee Chairman Kevin Brady, pointing in particular to the border adjustment tax measure included in House Republicans' "Better Way" tax reform proposal, which would disincentivize imports through tax policy.
Aides to Ryan and Brady declined to say they had "common ground" with Trump, but acknowledged they are in deep discussions with transition staffers on the issue.
Curbing free trade was a central element of Trump's campaign. He promised to rip up the North American Free Trade Agreement with Mexico and Canada. He also vowed to take a tougher line against other international trading partners, almost always speaking harshly of China but often including traditional US allies such as Japan in his complaint that American workers get the short end of the stick under current trade practices.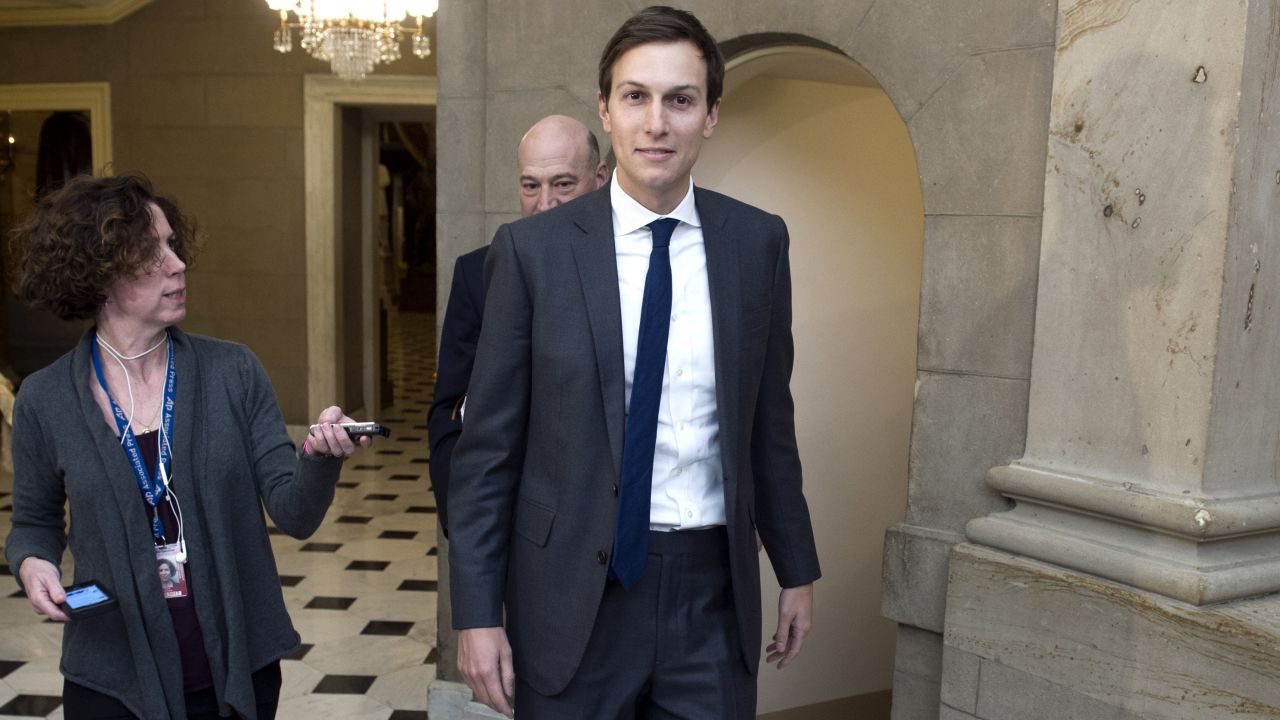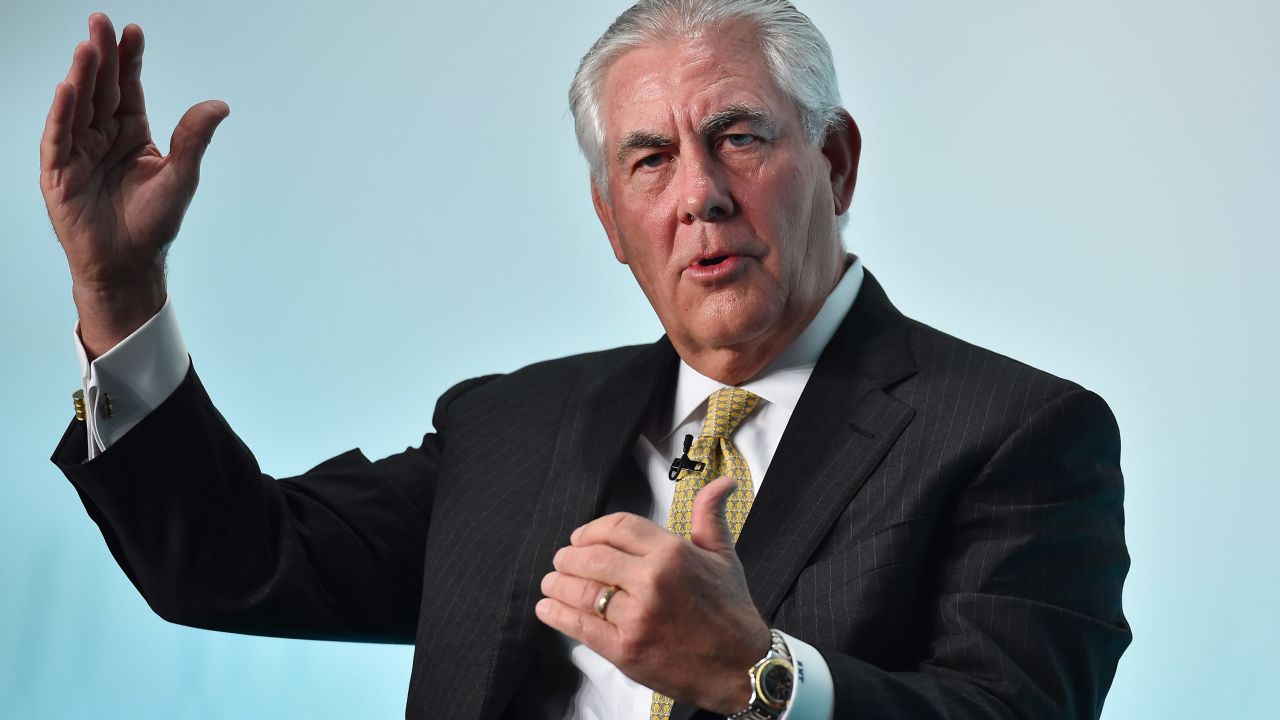 In transition: President-elect Trump
Gulf with GOP establishment
It is an area where there is a huge gulf between Trump's stated positions and traditional GOP orthodoxy. Business groups and GOP establishment figures – including Ryan and Senate Majority Leader Mitch McConnell – have been hoping the transition from the campaign to governing would bring a different approach.
Ryan did signal in a CNBC interview earlier this month that Trump's goals of spurring US manufacturing could be accomplished through "comprehensive tax reform."
"I'll tell him what I've been saying all along, which is we can get at what he's trying to get at better through comprehensive tax reform," Ryan said.
The pro-business GOP establishment says the new Trump administration could make clear it would withdraw from NAFTA unless Canada and Mexico entered new talks to modernize the agreement to reflect today's economy. That would allow Trump to say he kept a promise to make the agreement fairer to American workers without starting a trade war and exacerbating tensions with America's neighbors and vital economic partners.
But there remain establishment jitters that Trump, who views his tough trade message as critical to his election victory, will look for ways to make an early statement that he is serious about reshaping the trade playing field.
And when Priebus told key Washington players that the transition is mulling a 5% tariff on imports, the reaction was one of fierce opposition, according to two sources who represent business interests in Washington and spoke on condition of anonymity because the conversations with the Trump team were confidential.
Priebus, the sources said, was warned such a move could start trade wars, anger allies, and also hurt the new administration's effort to boost the rate of economic growth right out of the gate.
Role of Wilbur Ross
One of the sources said he viewed the idea as a trial balloon when first raised, and considered it dead on arrival given the strong reaction in the business community – and the known opposition to such protectionist ideas among the GOP congressional leadership.
But this source voiced new alarm Tuesday after being told by allies within the Trump transition that defending new tariffs was part of the confirmation "murder board" practice of Wilbur Ross, the President-elect's choice for commerce secretary.
At least one business community organization is worried enough about the prospect of the tariff it already has prepared talking points, obtained by CNN Wednesday night.
"This $100 billion tax on American consumers and industry would impose heavy costs on the US economy, particularly for the manufacturing sector and American workers, with highly negative political repercussions," according to the talking points. "Rather than using a trade policy sledgehammer that would inflict serious collateral damage, the Trump administration should use the scalpel of US trade remedy law to achieve its goals."
The talking points also claim the tariffs would lead to American job loss and result in a tax to consumers, both of which would harm the US economy.
Trump aides have signaled that Ross is likely to be a more influential player in trade negotiations than recent Commerce secretaries. Given that, the aides know his confirmation hearings are likely to include tough questioning – from both Democrats and Republicans – about Trump's trade-related campaign promises.
"The way it was cast to me was that (Trump) and Ross are all over it," said one source. "It is serious."
The second source was less certain about whether the tariff idea was serious or just part of a vigorous debate about policy options. But this source said the unpredictability of Trump and his team had the business interests nervous.
The business lobbying community is confident the GOP leadership would push back on any legislative effort to impose tariffs, which organizations like the Chamber of Commerce, the Business Roundtable, the National Association of Manufactures and others, including groups representing farmers, believe would lead to retaliation against US industries heavily dependent on exports.
But the sources aligned with those interests told CNN the conversation within the Trump transition includes using executive authority allowed under existing trade laws. Different trade laws enacted over the course of the past century allow the president to impose tariffs if he issues a determination the United States is being subjected to unfair trade practices or faces an economic or national security threat because of trade practices.
CNN's Ted Barrett contributed to this report.