Pop icon George Michael, found dead at his home on Christmas Day, sold more than 100 million records since the 1980s, influenced some of today's top artists and sometimes found himself mired in controversy.
The news of his death in Oxfordshire, England, was shocking – not just because the Grammy Award-winning artist was only 53, but also because of the enormous impact he had on artists of his era and his lasting influence on some of today's biggest pop stars.
The British singer is believed to have died from heart failure, his manager Michael Lippman said, according to the UK-based Press Association.
Michael's family issued a brief statement requesting privacy. Others, however, shared stories that attested to his character, talent and status as one of the top pop stars of the 1980s and 1990s.
"Devastating," tweeted fellow 1980s icon Boy George. "What a beautiful voice he had and his music will live on as a testament to his talent. I can't believe he is gone."
Early life and first fame
Michael was born Georgios Kyriacos Panayiotou in East Finchley, London, on June 25, 1963. The son of a Greek restaurateur, he grew up in Kingsbury, London, and met his Wham! partner, Andrew Ridgeley, while attending Bushey Meads School.
Michael began deejaying at local clubs and he and Ridgeley formed a short-lived band called The Executive. But it was their success with their duo group Wham! that skyrocketed them to fame. Their first album, "Fantastic," topped the charts in 1983 with several hits, including "Young Guns," "Wham Rap!" and "Club Tropicana."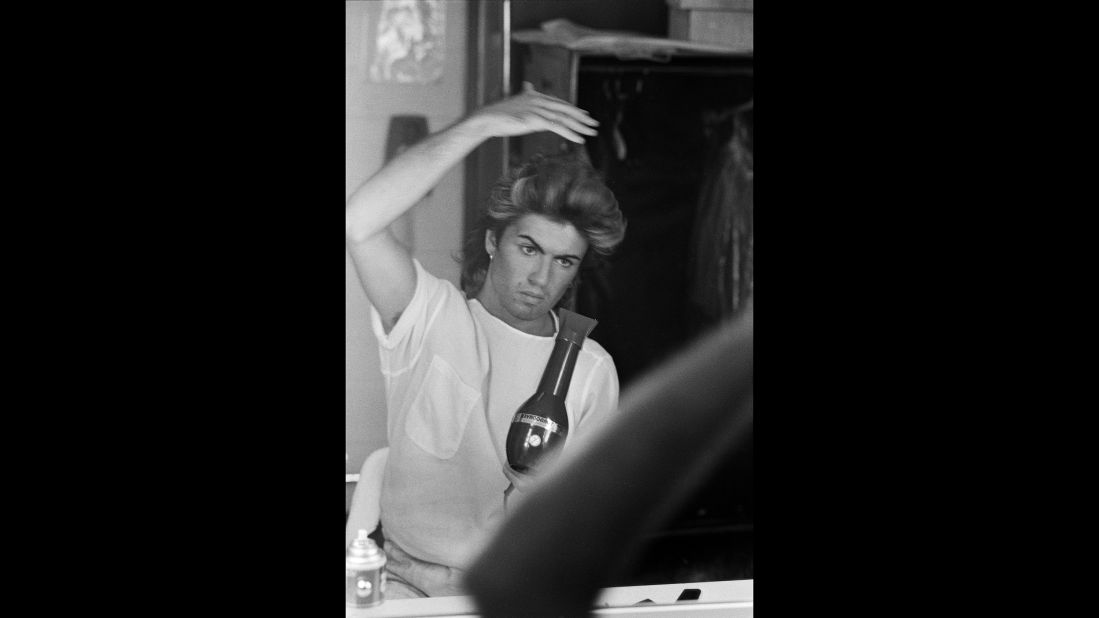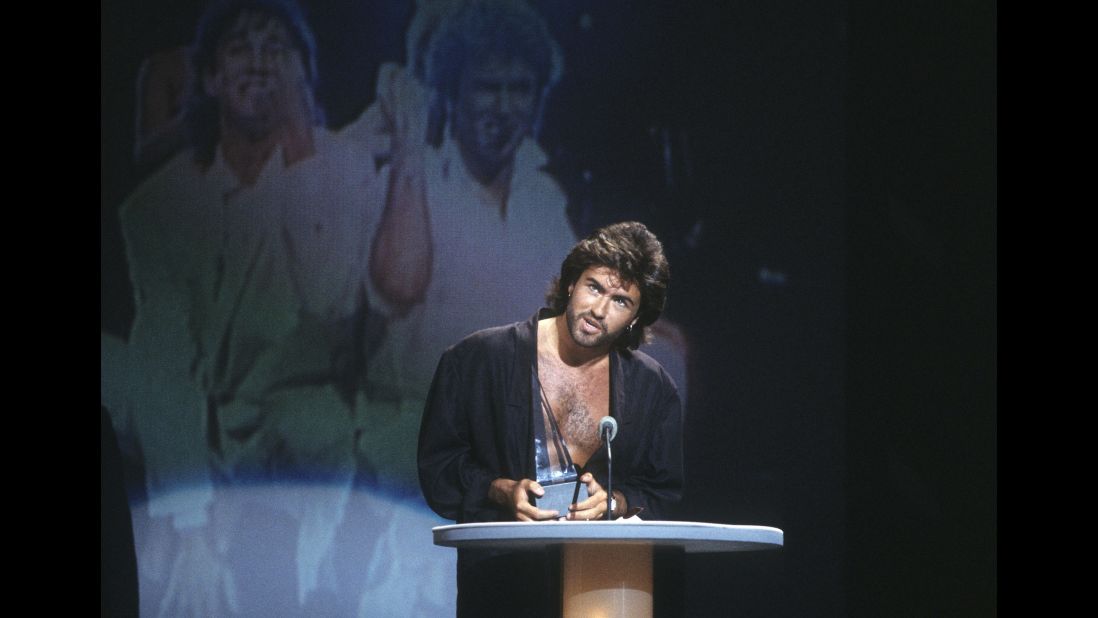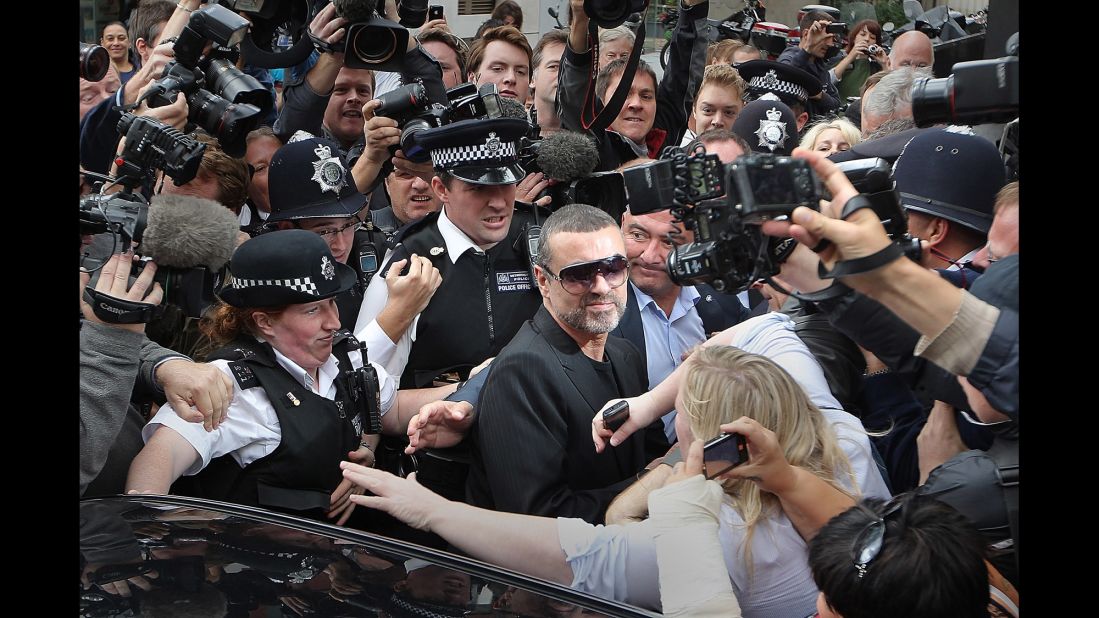 George Michael
The group's second album, "Make It Big," achieved even bigger success in both the United Kingdom and the US with such MTV-friendly hits as "Wake Me Up Before You Go-Go," "Freedom," "Everything She Wants" and "Careless Whisper."
Pop stardom prompts solo career
Michael became a solo artist in 1987. It was a career-defining year in which he released "Faith," his chart-topping debut album. It would go on to sell more than 25 million copies worldwide and produce such massive hits as the title track and "Father Figure." Michael also collaborated with Aretha Franklin on "I Knew You Were Waiting (For Me)." His duet with the iconic soulstress earned him his first Grammy Award.
Two years later, Michael would receive a second Grammy for "Faith" in the Album of the Year category.
George Michael's career of music evolution
His songs, popular as they were for their sexual themes, were at times considered controversial. His 1987 single, "I Want Your Sex," climbed the charts but would be banned by many radio stations due to its explicit lyrics.
His follow-up solo record, "Listen Without Prejudice Vol. 1," debuted in 1990, outselling "Faith" in the United Kingdom. It was a star-studded affair in which Michael enlisted models Naomi Campbell, Linda Evangelista, Christy Turlington, Tatjana Patitz and Cindy Crawford as stars of the music video for the song, "Freedom '90."
However, the record would prompt a bitter legal battle with Sony over the album's promotion. Michael had sought to limit the degree to which he was marketed as a sex symbol, but when he tried to do so, he alleged that the record label scaled back marketing efforts – resulting in lower sales. After a judge rejected his effort to end his contract, the singer claimed that his dilemma amounted to "professional slavery."
Since the early '90s, Michael released six more albums, including his successful greatest-hits collection, "Ladies & Gentlemen," and ending with his final release, the 2014 live album, "Symphonica." His career, which spanned more than 30 years, featured collaborations with some of the world's top artists including Paul McCartney, Elton John and Mary J. Blige.
"I am in deep shock," John wrote in an Instagram post. "I have lost a beloved friend – the kindest, most generous soul and a brilliant artist. My heart goes out to his family, friends and all of his fans."
Personal life takes center stage
Michael's personal life, always of great interest to his fan base, often became entwined with controversy.
For years during the height of his stardom, Michael hid the fact that he was gay. But in 1998, authorities arrested the star for soliciting sex from an undercover officer in a public restroom in California. He was forced to open up about his sexual orientation.
"What people have to acknowledge is that there's a level of honest that's natural to me and I'm uncomfortable with anything else," he said in a 2007 interview.
"So firstly, understand how much I love my family and that AIDS was the predominant feature of being gay in the 1980s and early '90s as far as any parent was concerned. My mother was still alive and every single day would have been a nightmare for her thinking what I might have been subjected to."
George Michael comes out on CNN (1998)
Long before that, though, Michael had used his platform to advocate for causes he cared about the most.
In 1991, he started to date Brazilian designer Anselmo Feleppa, who would soon be diagnosed with AIDS and later died from a related illness. That same year, Queen frontman Freddie Mercury died due to AIDS, and Michael agreed to perform at the Freddie Mercury Tribute Concert for AIDS Awareness along with David Bowie and Elton John.
In 1992, the pop star performed a rousing rendition of "Somebody to Love" with Mercury's bandmates as part of the concert fundraiser that drew an estimated worldwide audience of one billion – either watching on TV or listening on the radio. The benefit concert raised millions of dollars for AIDS research and awareness.
But that era of his life took its toll. In a 2005 interview with The Guardian, Michael said he had fallen into a longstanding depression after Feleppa's death – one that, at one point, prompted him to smoke dozens of joints of cannabis a day.
Between 2006 and 2010, the pop star would be arrested at least four times for drug possession. In 2007, authorities arrested Michael after finding him slumped behind the wheel of his car. He would be banned from driving for two years.
The star had additional health problems in the final years of his life – including a 2011 bout with pneumonia that forced him to postpone several concerts.
Influence on a new generation
In the wake of his death, a new generation of pop stars that followed in Michael's footsteps reflected on the influence of his work.
"As a child, his was the first voice I could pick out of the sea of voices I heard on the radio," Carrie Underwood wrote in an Instagram post. "Before I knew anything about him, I knew his voice. As an adult, I cried when I saw him in concert. His songs and his voice helped to teach me how to sing."
Other musicians like 31-year-old British singer Leona Lewis, born two years before Michael won his first of two Grammy Awards, expressed their admiration for the late artist. One likely reason is that Michael was named the most-played artist on the radio in Britain between 1984 and 2004, according to the Recording Academy.
His music, inescapable as it was, became a small part of songs they created on their roads to stardom.
"Beautiful inside and out," Lewis tweeted. "Thank you for the music."
CNN's Steve Visser contributed to this story.