Story highlights
More than a dozen major musical artists have died so far in 2016
In less than 12 months we've lost George Michael, David Bowie and Prince
Move over, 1959. Step aside, 1970.
When it comes to the deaths of musical icons, 2016 may be the worst year ever.
Sunday's startling death of pop singer George Michael caps 12 wretched months in which we've already said goodbye to David Bowie, Glenn Frey, Prince, Merle Haggard and Leonard Cohen, to name just a quintet of hugely popular and influential performers.
It might be the deadliest era for pop music legends since 1970-71, when we lost Jimi Hendrix, Janis Joplin, Jim Morrison and Louis Armstrong in a sorrowful span of 11 months.
February 3, 1959, when young rockers Buddy Holly, Ritchie Valens and J. P. "The Big Bopper" Richardson were killed in a plane crash, has been called "the Day the Music Died." This may become known as the Year the Music Died. And it's not even over.
Come on 2016, give it a rest.
Here's a quick recap of some of the musical talent that's been silenced this year. At least we'll always have their songs.
January 10: David Bowie
David Bowie was a master of music and makeovers, famous both for his talent and gender-bending artistry. The iconic "Ziggy Stardust" singer, who died at 69 after a quiet, 18-month battle with cancer, defied labels while producing a long string of acclaimed hits in a range of genres, from glam rock to funk to hip hop. His final album, "Blackstar," was released just days before his death.
January 17: Glenn Frey
The Eagles co-founder, who died at 67, was known for his laid-back persona and country-tinged California sound. Along with Don Henley, Frey co-wrote such indelible Eagles songs as "Best of My Love," "Lyin' Eyes," "One of These Nights" and "Hotel California" before going on to a '80s solo career.
January 28: Paul Kanter
Guitarist Paul Kantner was a founding member of the '60s psychedelic-rock band Jefferson Airplane, which later morphed into Jefferson Starship. The 74-year-old was heralded as the architect of what was then known as San Francisco sound, exemplified by such trippy songs as "White Rabbit."
February 4: Maurice White
Maurice White, founder and leader of sprawling R&B group Earth, Wind & Fire, died at age 74, leaving behind a legacy of funky, spiritually uplifting hits that were loved by black and white audiences alike. Many, including "Shining Star," "Sing a Song" and "September," will stand the test of time.
March 4: Joey Feek
Joey Feek was one half of the country duo Joey + Rory, most famous for competing on CMT's music competition show "Can you Duet." Feek died at 40 of cervical cancer, her husband said.
March 11: Keith Emerson
Keyboardist Keith Emerson co-founded Emerson, Lake & Palmer, which Billboard calls progressive rock's first supergroup. The British outfit thrilled audiences with florid instrumentation and elaborate stage shows, including pyrotechnics. Emerson, 71, died in Santa Monica, California, of a self-inflicted gunshot wound, a coroner said.
March 23: Phife Dawg
Born Malik Taylor, he found fame as rapper Phife Dawg, a founding member of pioneering group A Tribe Called Quest. Pitchfork published some of the most epic rhymes by the diminutive, 45-year-old rapper and lyricist who spit serious magic on the mic before dying of complications from diabetes.
April 6: Merle Haggard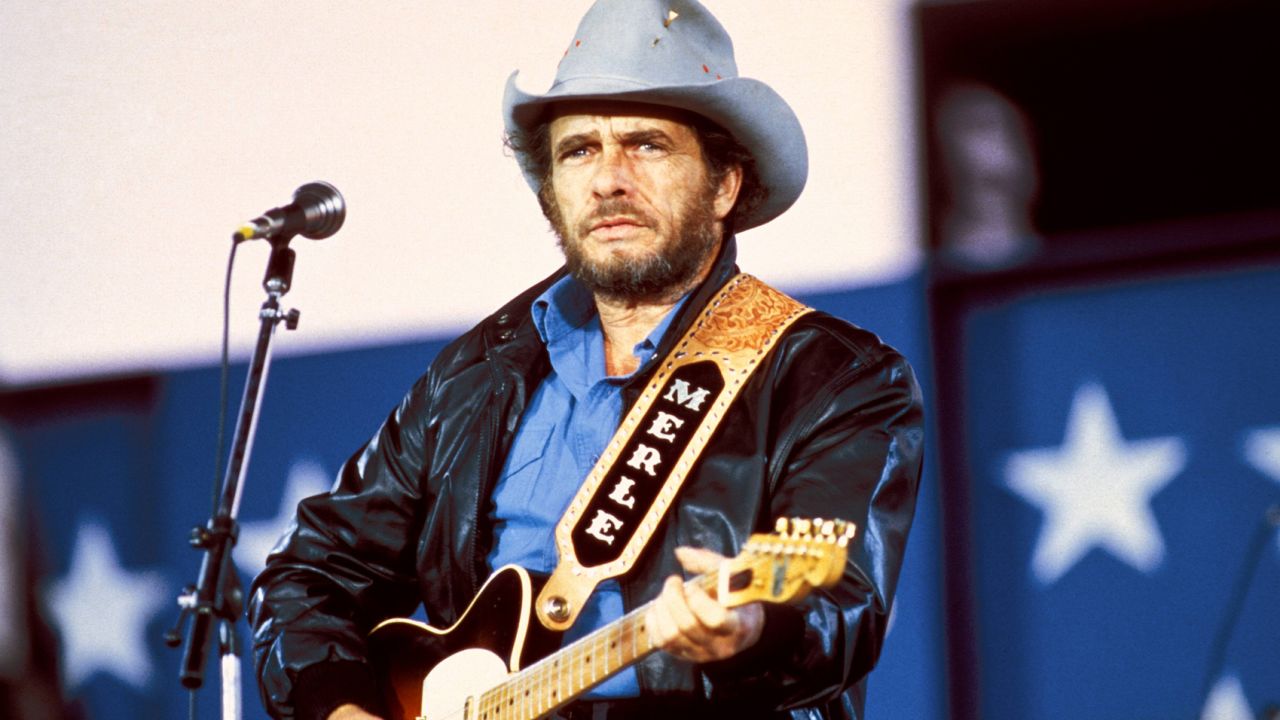 Singer-songwriter Merle Haggard was a grizzled country music legend who became a voice for the working man with classics like "Okie from Muskogee" and "Fightin' Side of Me." He was 79 when he died from complications from pneumonia.
April 21: Prince
Prince Rogers Nelson's music – a brilliant mix of pop, rock and stripped-down funk – transcended genres and generations. His best songs, from "When Doves Cry" to "Purple Rain" to "Kiss," somehow sound both timeless and fresh some 30 years later. His shocking death at 57 drew an international outpouring of grief that showed the breadth of his influence in popular culture.
November 10: Leonard Cohen
Canadian crooner Leonard Cohen's songwriting and poetry influenced countless musicians with its dark sensibility and ironic humor. Just before he died at 82, he released an album, "You Want It Darker," that explored big questions about mortality and God.
November 13: Leon Russell
Rocker Leon Russell, who died in his sleep at 74, worked for years as an acclaimed session pianist before finding fame in his own right in the 1970s. His distinctive look and stage presence earned him the nickname, "The Master of Time and Space." Russell played on the famed 1971 "Concert for Bangladesh" at Madison Square Garden.
November 18: Sharon Jones
Soul and funk singer Sharon Jones spent decades in anonymity before audiences discovered her in the mid-2000s. With her backing band, the Dap-Kings, she became legendary for her fiery live shows, earning comparisons to her idol James Brown. Jones died at 60, but not before she defiantly told Rolling Stone in July, "I have cancer; cancer don't have me."

December 7: Greg Lake
The prog-rock singer and bassist died at 69 after a battle with cancer, leaving Carl Palmer as the only surviving member of Emerson, Lake & Palmer. Lake also co-founded King Crimson and later scored a big solo hit in the UK with "I Believe in Father Christmas."
December 25: George Michael
Singer George Michael burst onto the scene with '80s pop duo Wham! before reaching greater heights as a charismatic – and controversial – solo artist. With such monster hits as "Faith" and "Freedom! '90," Michael blended danceable pop with progressive social commentary. The British pop star and gay icon was 53.
Other notables
In 2016 we also said farewell to "Saturday Night Fever" producer Robert Stigwood, Prince protege Vanity, country star Sonny James, famed Beatles producer Sir George Martin, bluegrass legend Ralph Stanley, longtime Elvis Presley guitarist Scotty Moore, Latin icon Juan Gabriel, accordion king Buckwheat Zydeco, Chess Records co-founder Phil Chess, R&B singer-producer Kashif, Dead or Alive frontman Pete Burns and Status Quo guitarist Rick Parfitt. RIP all.