Kiambu County, Kenya
CNN
—
Moments after giving birth in her rural Kenyan home, Wairimu faced a difficult choice: Deciding whether her baby would be a boy or a girl.
The child had been born with ambiguous genitalia, displaying characteristics that are not clearly male or female. An intersex feature, it affects about one in every 2,000 people worldwide, according to advocacy group InterACT.
Intersex people have sex characteristics such as genitals or chromosomes, that don't fit typical binary notions of male or female bodies, according to the UN.
Wairimu (not her real name) wanted to act quickly, unsure of how her community would react.
Though she didn't know it then, some babies born in her area with the same traits have been killed, since some believe they are a curse.
Wairimu decided the baby would be a girl, and named her Ruth. To protect her, she vowed never to bring the issue up again; she took Ruth to the salon and bought her dresses.
But years later, as her child's shoulders broadened, hips stayed straight and chest remained flat, what Ruth had suspected his whole life became outwardly evident: Ruth was male.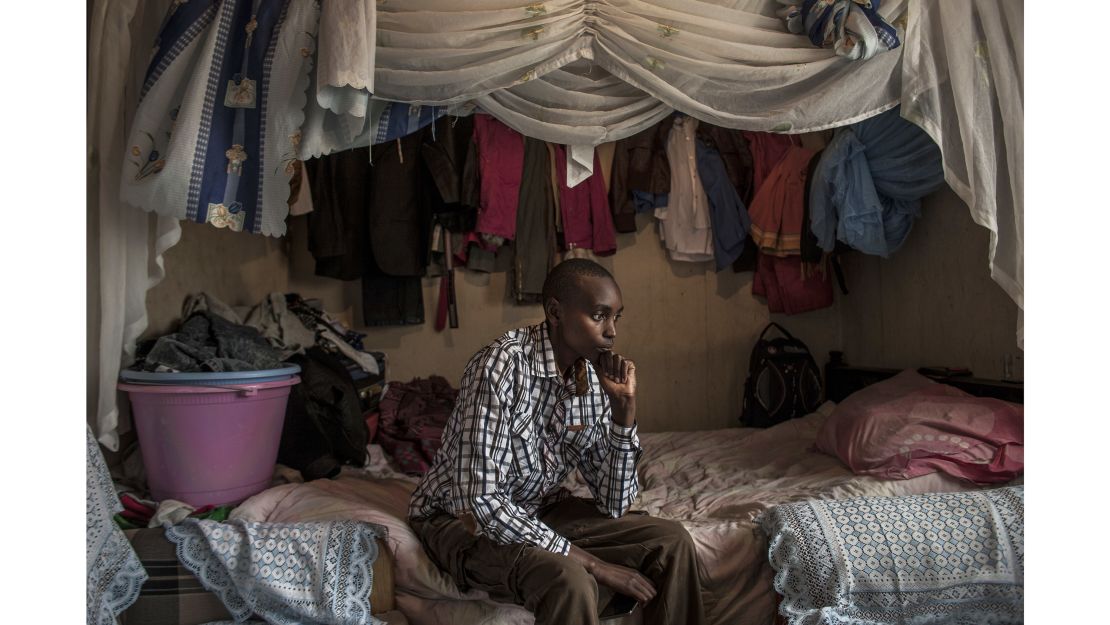 READ MORE: Transgender kids' painful quest to be who they are
Lack of awareness
Now 28, Ruth goes by the name Ryan Muiruri. He's an intersex man.
About 2% of the global population is intersex, which means a person does not have typical male-female sex characteristics, according to advocacy group InterAct.
Some intersex traits are visibly evident, such as ambiguous genitalia, while there are a number of others which involve genetic, hormonal or anatomical differences.
Some intersex conditions are suspected soon after birth. Babies born in hospitals in the United States and often in Kenya can be given hormonal and chromosomal tests to determine an intersex condition and to recommend the most appropriate sex to assign to the child, although the tests are not always definitive.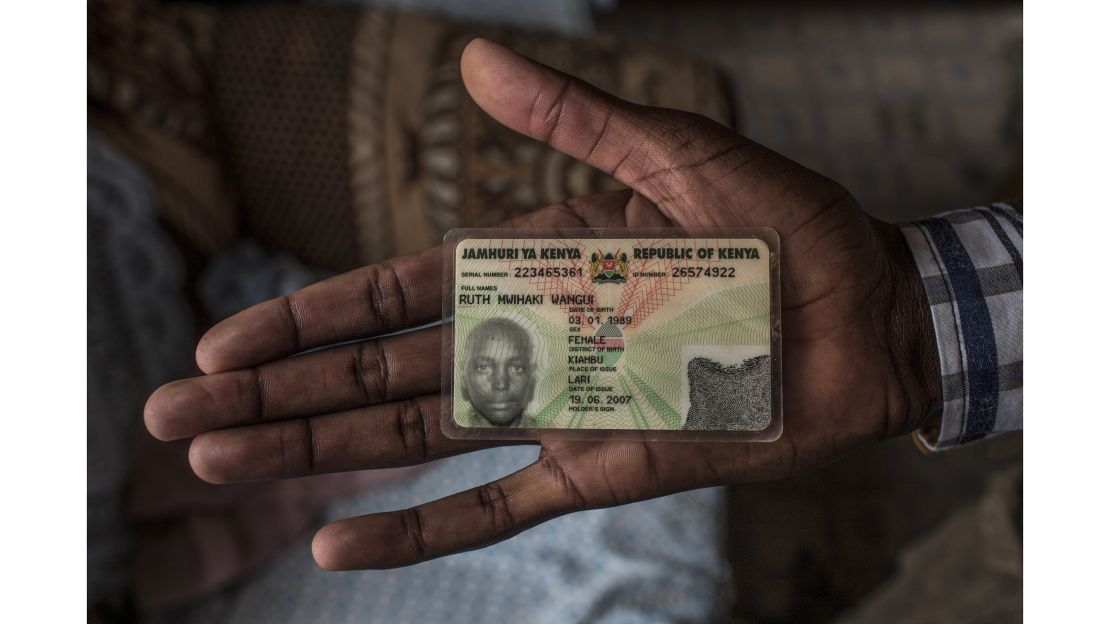 But in Kenya, more than a third of people are born outside of a hospital, mostly in rural areas and often delivered by midwives who have no knowledge of intersex.
A cultural mixture of shame, taboo, and a lack of awareness has meant that many of Kenya's intersex people have found out about their condition only after they pass puberty.
"The majority of adults [with an intersex condition] I have worked with, they didn't know what it was," said Gathoni Muchomba, an intersex advocate with the group GAMAfrica. "You don't realize you have a problem because you're not able to talk about it."
"It is a taboo in African traditions – we don't talk about our sexuality, especially when we have abnormality, "said Muchomba. "[Many people] believe if you are intersex you are a bad omen and that interacting with you [is] a bad omen."
READ MORE: Gender identity: In Nepal, it's OK to be an 'other'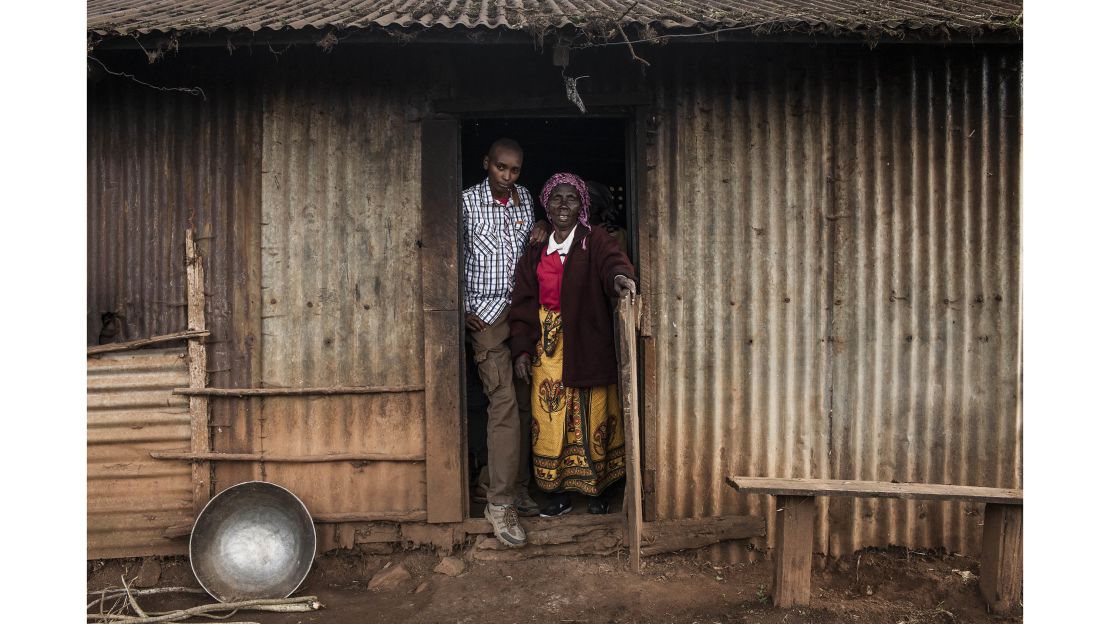 'Who am I?'
Ryan grew up knowing that people were talking about him, but not understanding why.
"I could hear the rumors saying that I'm abnormal," he said. "I'm not fitting to be a girl but I'm also not fitting to a boy."
He says that, back then, his family never spoke openly to him about being intersex.
"It was [a] new thing in the family – they never had [it] there before, and they never thought it was a real condition so they could take it as a curse," his grandmother Ruth Wangui explained. "We had to defend and protect Ryan from people from the community."
As Ryan reached puberty, his body began to look more masculine. One day he was led to a nearby forest where his neighbors stripped him, "wanting to see what was between my legs," he remembered.
"All the other children took off all my clothes so they started laughing at me, that I look like a boy, I have boys' organs," Muiruri said.
When he returned to school he faced abuse.
"I go to my classes they're shouting – 'We've come to realize you're not a girl! You are a boy. Some of us are telling that you have a penis.'"
Ryan dropped out of school at 16, and lived on the street for more than a year, sleeping under a bridge.
"At first I thought I was the only person with the condition," he said. "I was confused – I don't fit to be a girl, [but] again I don't fit to be a boy, so I was asking myself, 'Who am I?'"
READ MORE: Singer's struggles with intersex diagnosis
'Trans-like experience'
While intersex is a biological condition, many in the region have passed through what Ugandan intersex advocate Julius Kaggwa calls a "trans-like experience," shifting from the sex they were raised, to their biological sex.
And in Kenya, there are added complications: issues of gender identity are normally dismissed here, and homosexuality is illegal.
Portraits of Kenya's intersex community
As Muiruri changed his identity, he says he had to move from his rural hometown to a larger town nearby.
"They are saying I am trying to imperson[ate] a boy or being a male," he said. "So in their picture they say I am doing something that is not godly."
"I could find that I was beaten by people that I am engaging in lesbianism in the community some saying that I am engaging in 'gayism' so I find I was not fitting in either way."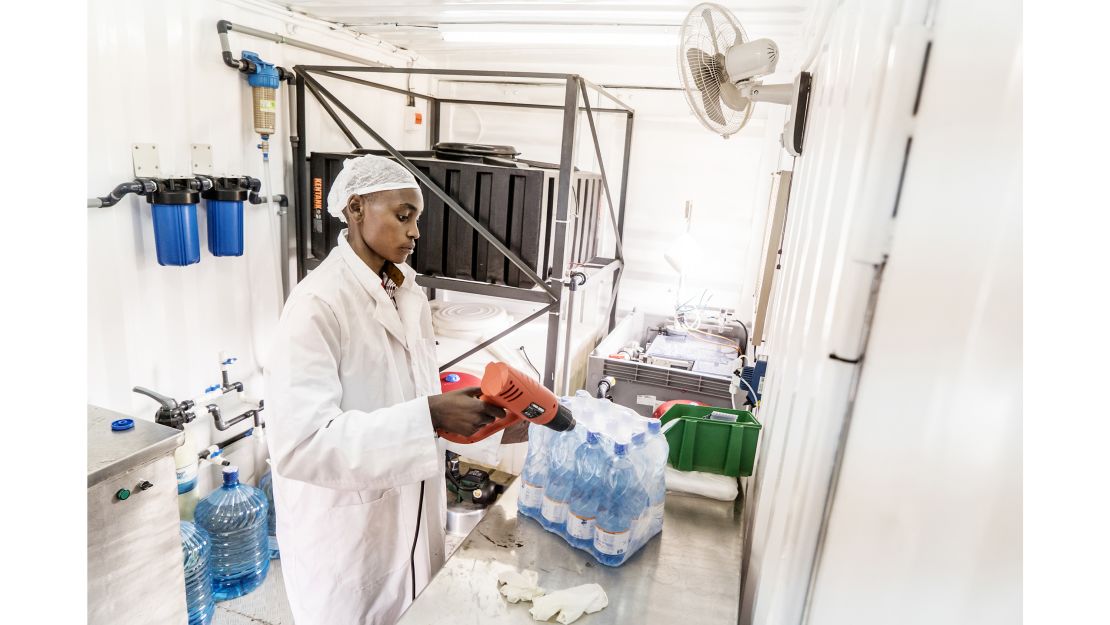 Traditional customs such as ritual circumcision have also made the shift to manhood more difficult for Ryan.
"When you become a boy the first thing they expect you to do is go through circumcision and having understood the complexities of intersex, this can be difficult," said Muchomba. "This boy is a boy by name, but not by social expectation."
"You often find men are not taking me as one of them," Ryan said. "I feel rejected – when I see a group of men, I try to interact with them, I try to let them understand that besides what they knew I was [before], I am a real man."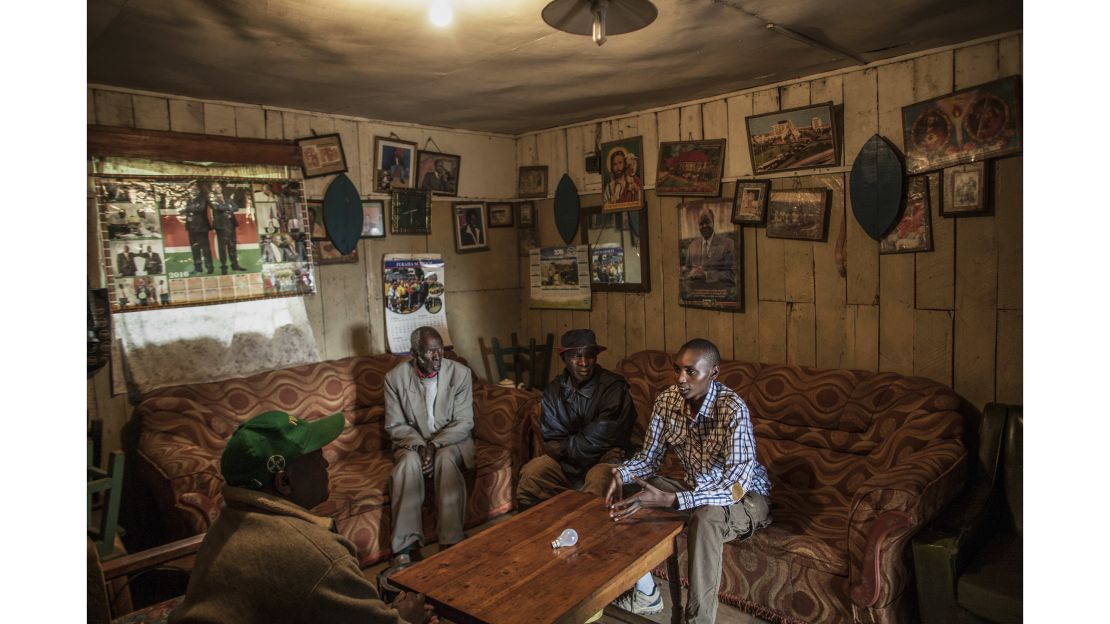 READ MORE: Intersex dating: Finding love across intersection
A biological issue
And as the world works out how to ensure intersex rights, Kenya itself has made a push forward: MP Isaac Mwaura has filed a petition asking parliament to expand the rights of intersex people, and even to pay for them to undergo surgery.
What is intersex?
An estimated 2% of the global population is born with intersex traits, according to advocacy group InterACT.
Intersex people are born with an anatomy or chromosome pattern which "doesn't seem to fit typical binary definitions of male or female."
Some people are diagnosed shortly after birth, because their intersex traits, such as ambiguous genitalia, are visibly evident.
Others, whose conditions are internal or chromosomal may not find out until puberty, or even later. "Some never find out at all," InterACT Youth says.
Being intersex is distinct from a person's gender identity or sexual orientation.
According to the UN: "An intersex person may be straight, gay, lesbian, bisexual or asexual, and may identify as female,male, both or neither."
But the bill will face challenges; legal groups say it is likely still years away from being drafted into law, and civil society organizations will need to do a lot of awareness building on the nature of intersex conditions.
In the United States, advocates say placing intersex challenges under the LGBT umbrella has helped to gain acceptance and move initiatives forward, but here in Kenya, such a move would be more likely to hinder things.
"The challenge with Kenya is that LGBT are totally unacceptable – that is the reality," said Mwaura. "Intersex issues are acceptable because these are people who are born that way, it is a biological issue. It's not a choice, it's not about sexual orientation or gender non-conformity."
Some church members have backed the initiative, giving it greater sway.
"This is an emerging issue," said Vincent Kimosop of the Kenyan Christian Professionals Forum. The group has not engaged directly in the legislation but says it aims to assist intersex people in the future.
"We are conservative in our approach. It is a man and woman that is the natural family but we also appreciate that these issues exist in the sense that they are intersex and they should be treated as human beings," said Kiomsop.
"When it is confirmed which hormones are dominant the persons should be facilitated that they take up their identities as male or female," he added.