Story highlights
'Goat Yoga' takes place on a farm in Oregon
It's founder also uses the goats for animal assisted therapy
It's actually a little hard to believe we, as both a goat- and yoga-loving society, have slept on this concept for so long. Leave it to Lainey Morse of Albany, Oregon to realize something as glorious as goat yoga.
Her goat yoga classes have become so popular, there's a 1,200-person waiting list that's growing by the day.
The classes are held at Morse's scenic Oregon farm, where the goats have open access to the guests during their practice. Snuggles are not uncommon, and neither is the occasional upward goat on a downward dog.
It's a perfect combination, Morse says.
"Goats are perfect for the yoga practice because it's not only combining nature and animals, it's combining yoga, and they all go together so well."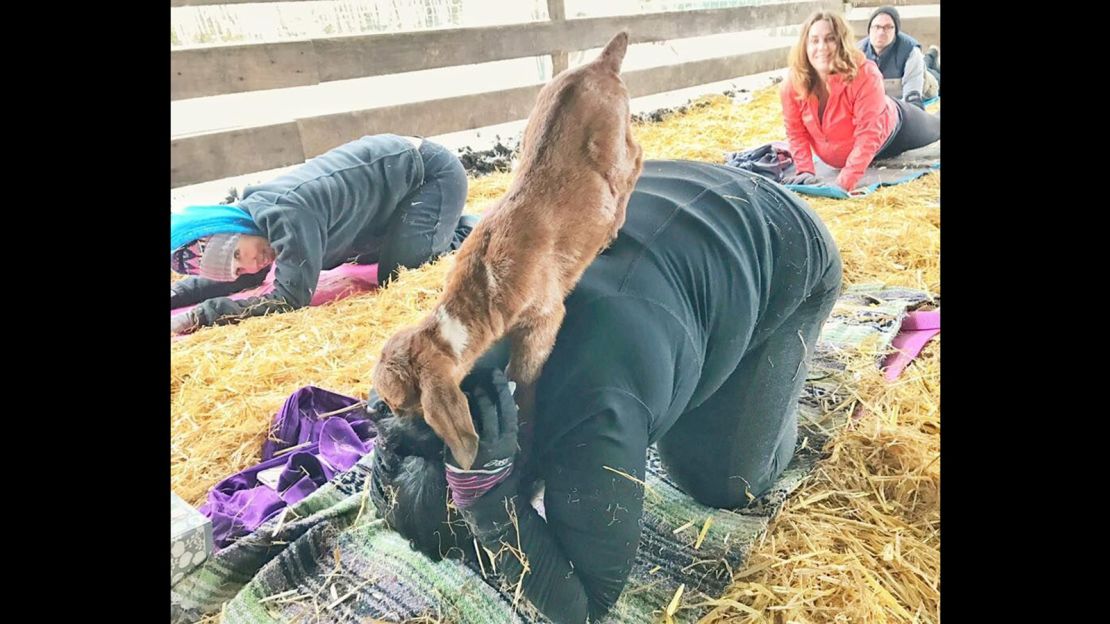 How goat yoga got started
Morse owns a small farm in a picturesque section of western Oregon. The farm is called "No Regrets," which is fitting since Morse moved there on a whim from Phoenix, Arizona and hasn't looked back since.
She also owns eight goats because, well, she's always wanted to own goats and that is a dream that should not be deferred.
One day, during a child's birthday party she hosted on the farm as part of a charity auction, a mother who taught yoga approached her with an interesting suggestion.
"The woman said, 'You should really have a yoga class out here," Morse said. "I said okay, but the goats have to join in."
It didn't take much time for the concept to catch fire.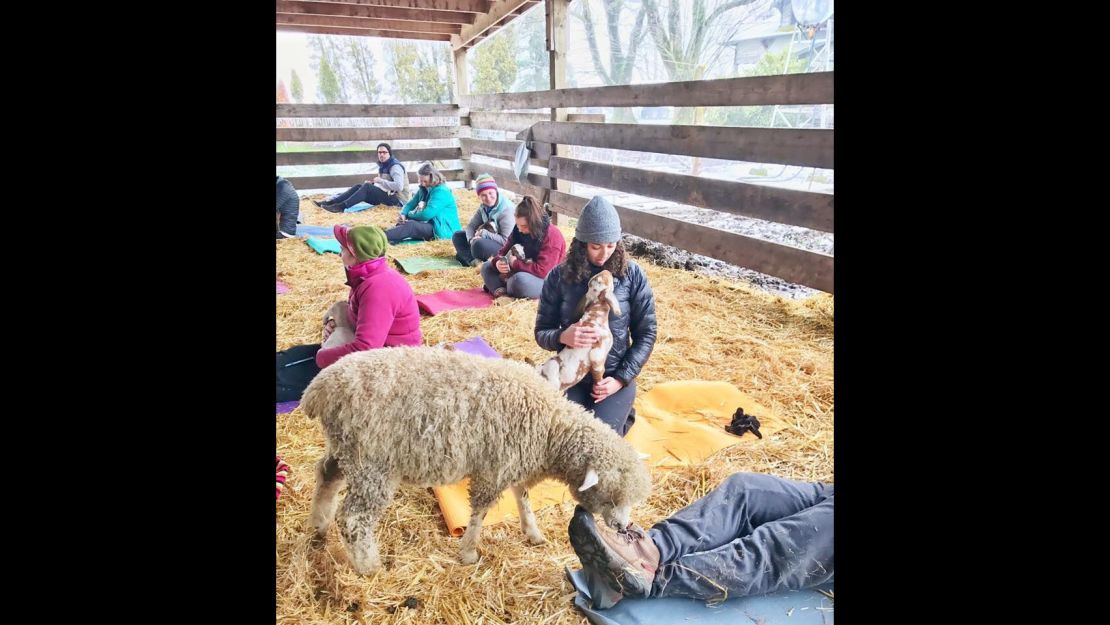 A goat for the soul
Even now, as sessions fill up and the waitlist grows by dozens – or hundreds – every day, Morse marvels at how much people are connecting to her animals.
"The most fun part for me is watching people's faces when a little goat comes up to them while they're doing a yoga pose. It's a distraction, but it's a happy distraction."
She says people have come from states away, and for many, there's more to their journey than just curiosity or a yen for quirky concepts.
"It may sound silly, but goat yoga is really helping people," Morse says. "People come in that have anxiety, depression; they're recovering from cancer or illness." Morse also uses her goats in animal assisted therapy for people that suffer from depression or disabilities.
"It's not curing diseases, but it's helping people cope with whatever they're going through."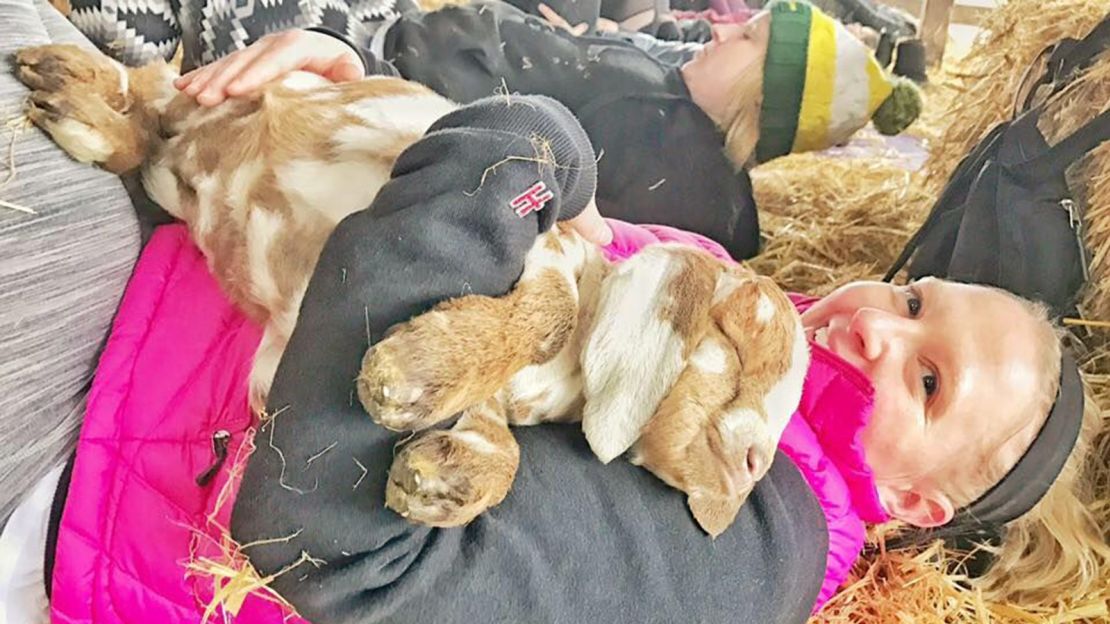 Morse feels this on a personal level. About a year and a half ago, she was diagnosed with an autoimmune disorder and was going through a tough time in her personal life.
"I would come home every day and spend time with my goats, and it was so therapeutic for me," she says. "It's hard to be sad and depressed when there's baby goats jumping on you."
Truer words have never been spoken.