Story highlights
Russian spokesman: US troop increase in Eastern Europe is 'a 'threat'
Spokesman Peskov expresses hope for improved US-Russia relations
Russia has criticized US troop deployments in Europe, saying that the deployment of thousands of US soldiers as part of continuous troop rotations to Eastern Europe is "a threat" to Russian security.
When asked about US and NATO troops in Poland, Kremlin spokesman Dmitri Peskov told journalists on a conference call Thursday that Russia's response was a natural reaction to an increase in military strength by a neighbor.
"We see it as a threat to us. This is an action that threatens our interests, our security, moreover, this is a third nation (apart from Russia and Poland) that is increasing its military presence near our borders in Europe, and it's not even a European nation.
"One thousand or ten thousand – we're talking about the increase of military presence. There's nothing to add."
Earlier this week 4,000 US soldiers arrived in Germany as part of troop rotations to Europe that the Pentagon said are meant to send a clear message to Russia.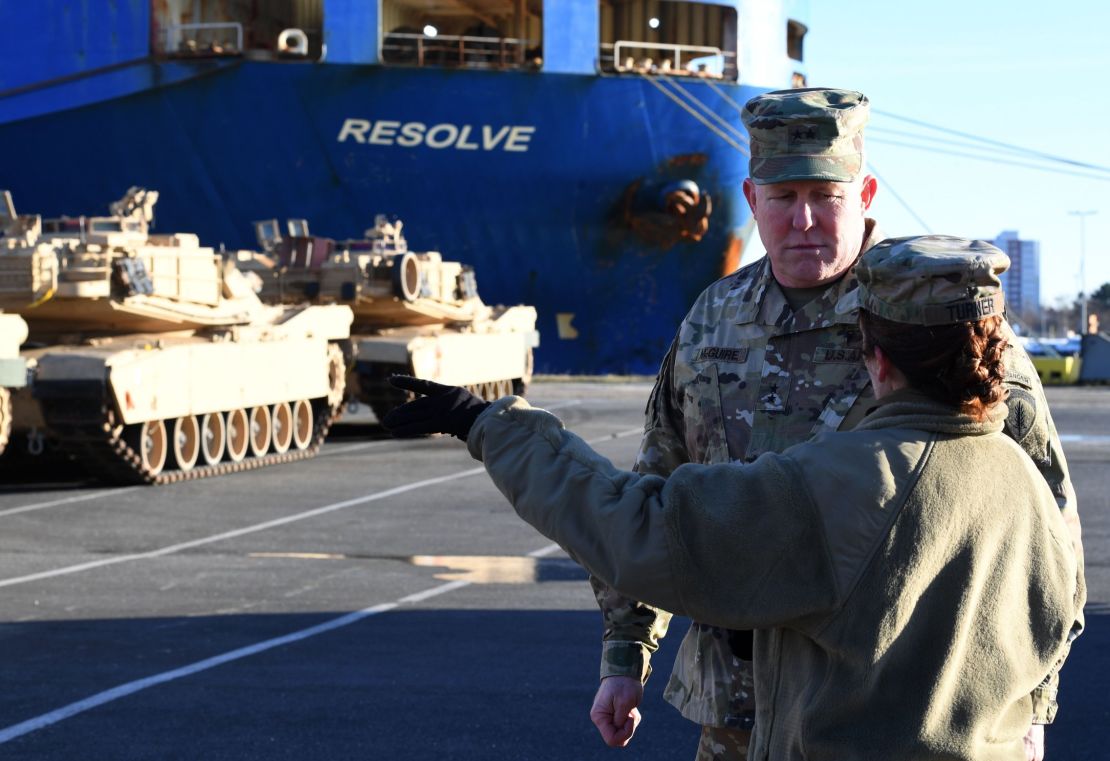 "Russia, as you know with their incursion into Ukraine, that's something that has a lot of our allies and partners concerned," Pentagon spokesman Capt. Jeff Davis told reporters on Monday.
"Being able to demonstrate tangibly our commitment to their defense is an important element of our overall collective defense in Europe."
Along with the troop increase, 2,400 pieces of military equipment that included tanks, armored fighting vehicles, artillery, trucks and containers were deployed.
The equipment will be moved to Poland, where it will be dispersed across seven locations in Eastern Europe for training and exercises with European allies.
What the last 48 hours told us about Trump's next 4 years
Hopes for future detente
Asked about the incoming administration's change of attitude towards relations with Moscow, Peskov reiterated there should be more mutual respect between Russia and the US. The comments came after President-elect Donald Trump held a news conference on Wednesday, where he acknowledged the likelihood of Russian involvement in hacking ahead of the 2016 US election.
"President Putin with his actions and his statements has clearly and undoubtedly showed his readiness to respect our partners, but this respect can only be mutual, it cannot be unilateral.
"That's why, of course, there should be more mutual respect in Russia-US ties, from our viewpoint, much more."
He said that the Kremlin hoped that the two leaders "will get along."
"At least, Mr. Trump was talking about his readiness to have a dialogue. It does not mean a readiness to agree with each other on everything, that's what Moscow does not expect, but a dialogue is what we should hope for in search of many complicated situations."
Peskov also responded to remarks this week from prospective Secretary of State Rex Tillerson who claimed Russia's annexation of Crimea in 2014 was an "illegal action" and that Moscow "must be held to account for its actions."
CNN asked Peskov about Tillerson's statement. He said: "This is his position, we take it into consideration. Of course, Russia will patiently keep explaining the matter (to him). Of course, we don't agree with (Tillerson's) wording and will be reasonably explaining our position (to him)."
Tillerson admitted Wednesday he had not spoken with the incoming President on policies regarding Russia.
During an exchange with New Jersey Democratic Sen. Bob Menendez at his confirmation hearing before the Senate Foreign Affairs Committee, the retired ExxonMobil CEO said that a conversation about Russia between himself and Trump had "not yet occurred" and that the two had only discussed global affairs in general terms.
CNN's Mansur Mirovalev reported from Moscow. Euan McKirdy wrote and reported from Hong Kong.