Story highlights
Trump HHS nominee bought shares in Zimmer Biomet and then introduced bill to help the company
Price has run into ethics problems ahead of his confirmation hearings
Rep. Tom Price last year purchased shares in a medical device manufacturer days before introducing legislation that would have directly benefited the company, raising new ethics concerns for President-elect Donald Trump's nominee for Health and Human Services secretary.
Price bought between $1,001 to $15,000 worth of shares last March in Zimmer Biomet, according to House records reviewed by CNN.
Less than a week after the transaction, the Georgia Republican congressman introduced the HIP Act, legislation that would have delayed until 2018 a Centers for Medicare and Medicaid Services (CMS) regulation that industry analysts warned would significantly hurt Zimmer Biomet financially once fully implemented.
How Trump could use his executive power on Obamacare
Zimmer Biomet, one of the world's leading manufacturers of knee and hip implants, was one of two companies that would have been hit the hardest by the new CMS regulation that directly impacts the payments for such procedures, according to press reports and congressional sources.
After Price offered his bill to provide Zimmer Biomet and other companies relief from the CMS regulation, the company's political action committee donated to the congressman's reelection campaign, records show.
If confirmed, Price will be a key player in Trump's efforts to repeal the Affordable Care Act. Trump last week said a plan to repeal and replace Obamacare will be submitted "as soon as" Price is confirmed. He will appear before the Senate Health Committee this week, but must also appear before the Senate Finance Committee.
The new revelation is the latest example of Price trading stock in a healthcare firm at the same time as pursuing legislation that could impact a company's share price. The issue has become a major liability for the congressman after The Wall Street Journal reported last month that he traded roughly $300,000 in shares over the past four years in health companies while pursuing legislation that could impact them.
The purchase of the Zimmer Biomet shares is the latest such example, raising new concerns among ethics experts that Price may have inappropriately used inside information while purchasing shares in a company. Concerns over insider trading on Capitol Hill – where members of Congress allegedly traded stock based on intelligence gleaned from the legislative process – prompted the enactment of the STOCK Act in 2012 aimed at combating the practice.
"It clearly has the appearance of using your influence as a congressman to your financial benefit," Larry Noble, general counsel at the Campaign Legal Center, a watchdog group, said of Price's transaction. "If he believed in the bill, he should not have purchased the stock."
Phil Blando, a Price spokesman, did not initially respond directly to questions about the HHS nominee's purchase of Zimmer Biomet shares, instead pointing to a broader review of Price's holdings completed by the US Office of Government Ethics last week.
"Dr. Price takes his obligation to uphold the public trust very seriously," Blando said. "The Office of Government Ethics has completed an exhaustive review of Dr. Price's financial holdings and just as Dr. Price was compliant with congressional disclosure rules, Dr. Price will comply fully with the recommendations put forward by the ethics office."
After CNN's report published, Blando said: "Any effort to connect the introduction of Dr. Price's legislation, co-sponsored with Democrats, to a campaign contribution is demonstrably false. Dr. Price is fully complying with the recommendations put forth by the Office of Government Ethics."
Zimmer Biomet is included in a broker-directed account and that the stock was purchased without his knowledge, a Price aide said after the story published.
But CNN asked Price's office before the story published if there was a broker involved in the transaction, and a representative for the congressman declined to say.
A Price aide claimed the congressman learned about the stock purchase on April 4, 2016 – a few weeks after the source said the financial adviser made the transaction. Price continued to hold about $2,000 worth of shares in the company, the source said, despite having introduced the bill that would have helped the firm just days earlier.
A spokesperson for Zimmer Biomet did not respond to an inquiry seeking comment.
Trump's HHS pick hates Obamacare
Price to divest
To avoid the appearance of conflicts-of-interest, Price announced last week that he would divest from 43 companies – including Zimmer Biomet – within 90 days of Senate confirmation. He said he will "not participate personally and substantially in any particular matter" on an issue that could affect any of those companies if he has not yet fully divested from them.
But as a congressman, Price did not appear to adhere to such strict limits, including with Zimmer Biomet. As one of the prominent GOP voices on health care, Price sat on an influential Ways and Means subcommittee that directly oversees health care policy.
And over the past year-and-a-half, Price raised objections to the CMS regulation that proposed major changes to how providers and manufacturers are paid and reimbursed for hip and knee implants through Medicare.
But medical device manufacturers, in particular, were poised to be hit the hardest by the new regulation, according to industry officials and congressional sources. And that posed a significant threat to Zimmer Biomet, which bills itself as a worldwide leader in hip and knee replacements. A report from trade publication Fierce Biotech last year said that the company's hip and knee implants account for 60 percent of its revenue.
In September 2015, Price spearheaded a letter to Andy Slavitt, the acting administrator of CMS, asking that the regulation be delayed because it "represents a significant change to our healthcare delivery system which could have a negative impact on patient choice, access and quality."
Campaign donation from company
Two days after the letter, Zimmer Biomet's PAC cut Price's reelection committee a check worth $1,000, according to campaign finance filings.
When CMS didn't listen to Price, the congressman unveiled his legislation to delay implementing the regulation until 2018, with the bill coming days after investing in the company, whose shares were worth $103.59 at the time.
Three months after he introduced the bill, the company's PAC cut Price's campaign committee another $1,000 check, according to records.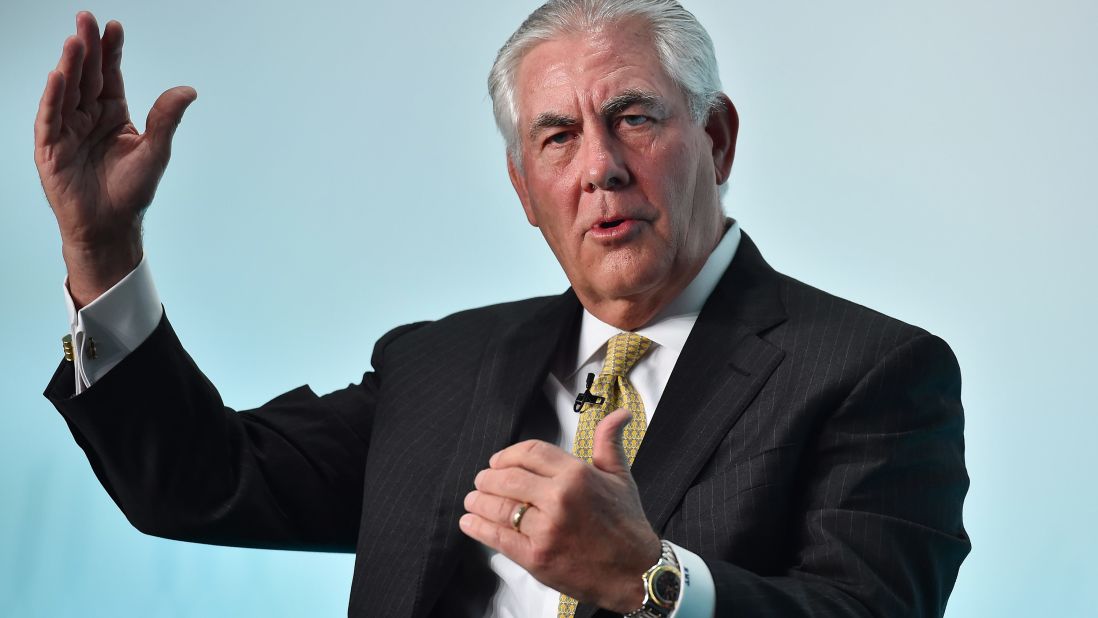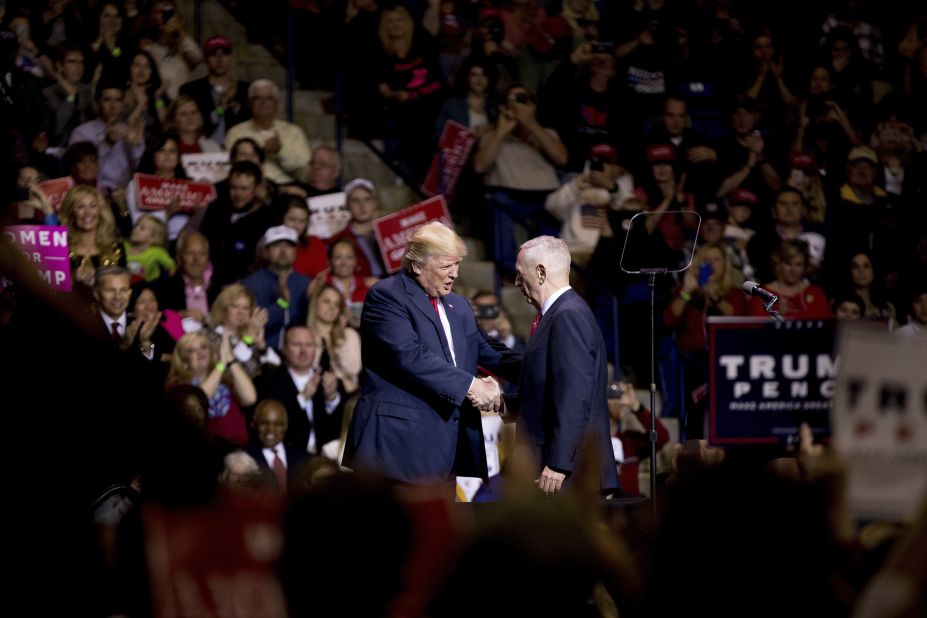 In transition: President-elect Trump
Noble, the ethics law expert, said Price's motivations may have been pure, but the timing of the stock purchase raises eyebrows.
"When you join the government, you are held to a higher standard," Noble said. "And you are supposed to work for the public and not for yourself."
Senate Minority Leader Chuck Schumer, responding to the CNN story, called for an ethics investigation into Price.
"This new report makes clear that this isn't just a couple of questionable trades, but rather a clear and troubling pattern of congressman Price trading stock and using his office to benefit the companies in which he is investing," Schumer said in a statement. "The Office of Congressional Ethics needs to conduct an immediate and thorough investigation into these potential violations of the STOCK Act before Rep. Price's nomination moves forward."