Editor's Note: An earlier version of this story misstated that a baby had been killed earlier in the week.
Story highlights
Driver crashed into crowds on Bourke Street, central Melbourne
Suspect had earlier stabbed someone and taken another hostage, police said
A 10-year-old girl and a three-month-old baby boy were among five people killed when a driver deliberately ran over pedestrians in a busy street in central Melbourne on Friday.
Photos from the scene showed wreckage of a baby's pram atop the car's bonnet, as emergency workers attended to injured people nearby on the ground.
Two men and a woman aged 25, 33 and 32 respectively, were among those killed, a spokeswoman for Victoria police confirmed. The 3-month-old had been in a critical condition early on Saturday before passing away later that evening.
At least 20 people were injured in the incident, Victoria Police said, which unfolded around 2 p.m. local time Friday and ended when police shot and wounded the driver before taking him into custody.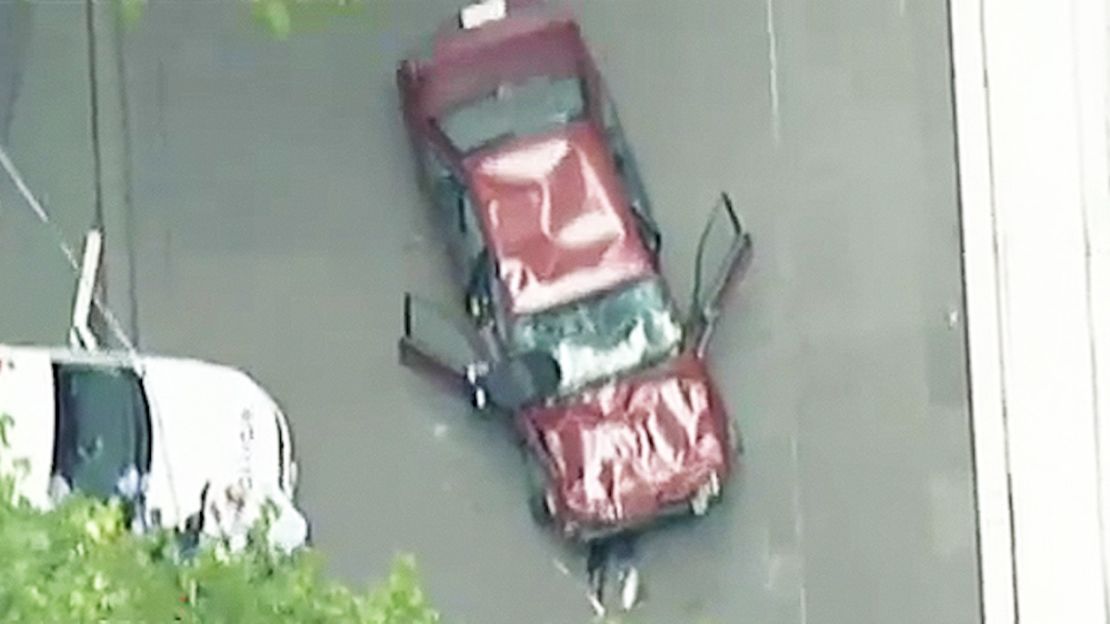 Video showed the driver being dragged from the car by several officers and hand-cuffed on the ground, dressed only in red underwear and white trainers.
"People were running out of the way, they were going very, very fast. I saw him hit a few people," a witness told CNN affiliate Sky News.
"I saw bodies flying into the air."
Stabbing and chase
The incident appears to have started with an argument between acquaintances several miles away. The driver of the car was allegedly involved in a stabbing in Windsor in south Melbourne early Friday morning, police said.
He then allegedly took a woman hostage and sped off in a maroon red car. Police said the driver knew both the stabbing victim and the woman, who managed to escape from the car on the Bolte Bridge.
The man had been driving erratically before mounting the curb.
"Earlier in the incident we believe this male did some donuts at Flinders Street and Swanston Street," police superintendent Stuart Bateson told reporters, according to Seven News.
Police confirmed the incident was not terrorism related.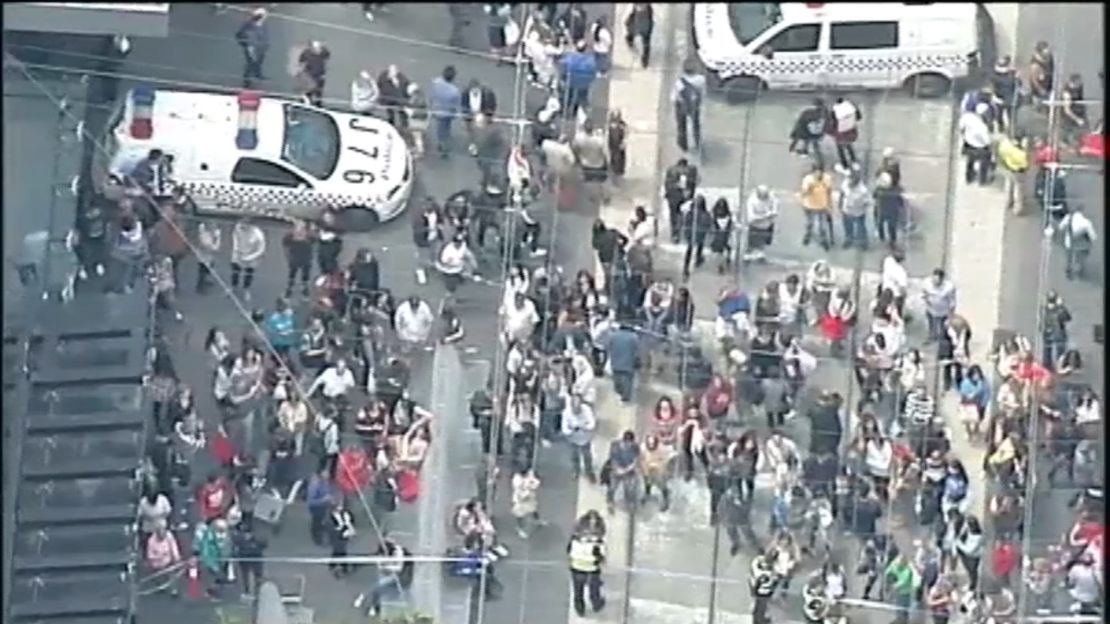 "He then turned left into the Bourke Street Mall and then he deliberately drove into the crowd, continued over Elizabeth Street over the footpath and collided with further pedestrians."
Seven reported that the driver "sped down Swanston Street, up to Bourke Street, at times along the footpath, running down dozens of pedestrians."
'Bodies flying into the air'
A witness told Sky News "there was just all this noise and mayhem and then all of a sudden police flying everywhere and just bodies lying all over the ground."
Six people are "in a critical but stable condition" at Melbourne's Alfred Hospital, while 10 are being treated at the Royal Melbourne Hospital.
Four children were admitted at the Royal Children's Hospital, including a baby who later died.
A doctor told reporters the patients include a 2-year-old, 9-year-old and a 12-year old.
Editor's note – An earlier version of this story misstated that a baby had been killed earlier in the week.