Story highlights
Venus vs. Serena Williams in Aussie Open final
Will face off in a grand slam final for first time in eight years
Sisters have a combined 29 majors in careers
Their careers have spanned three decades
On Australia Day at the Australian Open, Americans ruled in the women's semifinals.
More specifically, two resilient, legendary players who've long carried the torch for US tennis – Serena and Venus Williams.
And the result is a tantalizing, first grand slam final between the siblings – who own a combined 29 majors in careers that have spanned three decades – in eight years.
"This is probably the moment of our careers so far," Serena told reporters. "For me, I can definitely say for me.
"I never lost hope for us being able to play each other in a (grand slam) final although it was hard because we're usually on the same side of the draw."
They progressed in contrasting fashions, with Venus edging free-swinging, fellow California native CoCo Vandeweghe 6-7 (3-7) 6-2 6-3 before Serena crushed Croatian veteran Mirjana Lucic-Baroni 6-2 6-1 in 50 minutes.
"After everything that Venus has been through with her illness, I just can't help but feel like it's a win-win situation for me," Serena said, referring to Sjogren's Syndrome.
"I was there for the whole time. We lived together. I know what she went through.
"It's the one time that I really genuinely feel like no matter what happens, I can't lose, she can't lose. It's going to be a great situation."
The all-Williams final, plus Roger Federer's resurgence, ensured a blockbuster start to the grand slam calendar, 12 months after the subject of match fixing overshadowed much of what happened on court at Melbourne Park. Federer, who sat out the last five months of last season, beat fellow Swiss Stan Wawrinka in five sets later Thursday to reach the men's final.
READ: What's wrong with 'Superman' Djokovic
READ: 'Hope you die slowly': Tennis players trolled
READ: 'My Dad is Roberto de Niro 100%'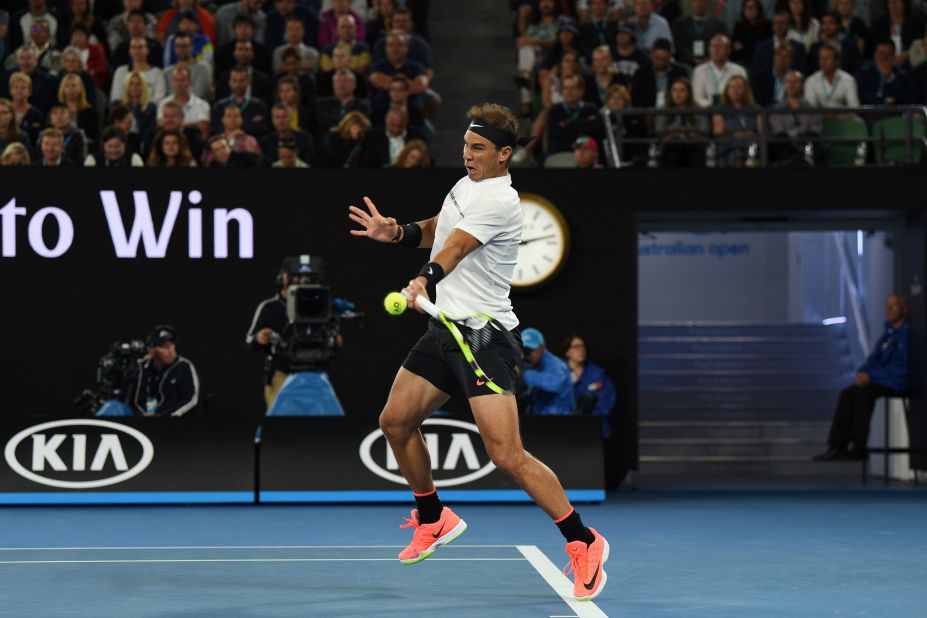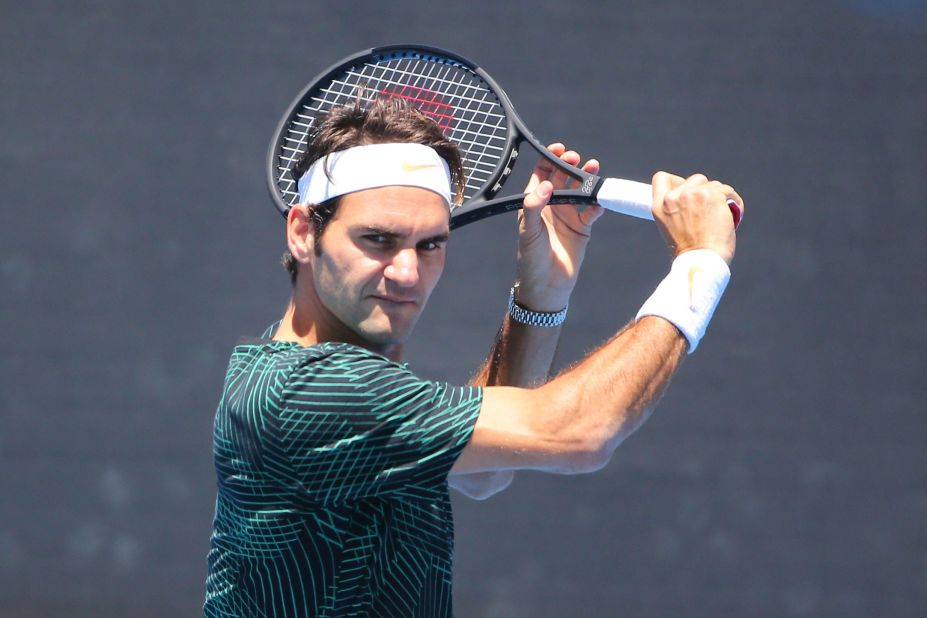 Australian Open: Veterans prove age is just a number in Melbourne
Quality precedes age
With a combined age of 71 – Venus is 36 and Serena 35 – Saturday's women's showpiece will also be the oldest women's grand slam final in the Open Era.
But the sisters are showing that quality precedes age.
"It won't be an easy match," Venus, who became the oldest Australian Open women's finalist in the Open Era, told reporters. "This opponent is your sister and she's super awesome."
If they are sisters and have been housemates for much of their lives, Serena's coach Patrick Mouratoglou, expects a "war" Saturday.
"They're competitors, even against their sister," the Frenchman told a group of reporters. "It goes back to when they were 12 and playing Monopoly and one lost and got really angry and wanted to kill her sister – and at the same time they adore each other.
"This is the same – it's a tennis match, it's their work but even if it wasn't their work, if they're on a court, they don't want to lose to anybody – and maybe even less against their sister."
The sisters' mother Oracene, who usually attends the slams, isn't in Melbourne where Serena –bidding to win a record 23rd major in the Open Era – will be the favorite in the final. Serena is 16-11 against Venus and has won six of their past seven grand slam finals.
Strong emotion on court
However, Thursday belonged to the older Williams sister. Rarely, if ever, has Venus shown such emotion on a tennis court.
She dropped her racket, pirouetted, put both hands on the blue hard courts of Rod Laver Arena, then skipped to the net in joy when converting on a fourth match point. Seconds later a double pirouette followed. She couldn't stop smiling. There may have been some tears.
She'd progressed to a first grand slam final since Wimbledon in 2009 – Serena beat her there – and first Australian Open final since 2003. The journey to get there was long and tough, especially after Venus was diagnosed with autoimmune disorder Sjogren's Syndrome in 2011.
"When she got into the quarterfinals she was happy, when she got to the semis she was happier," Venus' coach, David Witt, told CNN. "And then she just didn't know how to react today.
"She hasn't been in a grand slam final in a while. She was ecstatic."
Sibling face off
In a poignant moment in a sport that can be ruthless, Venus and Witt exchanged a hug that must have lasted about 20 seconds near the player restaurant.
"I'm just happy for her," added Witt, a former men's pro who has worked with Venus for a decade. "I know how much she loves the game, how much she loves competing."
That was evident the way she recovered against the 35th-ranked Vandeweghe.
One of Vandeweghe's big weapons, her serve, deserted the 25-year-old who had knocked out grand slam finalist Eugenie Bouchard, world No. 1 Angelique Kerber and French Open winner Garbine Muguruza to appear in a maiden grand slam semifinal.
Vandeweghe hit 11 double faults, served at 55% – the percentage dipped in the third – and made 27 backhand unforced errors.
"Venus started really targeting play to her backhand more, especially on big points and on key opportunities," said Witt.
Selfie
Her own serve held up, to such an extent that Witt said it was the best he'd seen his charge's serve hold up under pressure.
Lucic-Baroni's body – her left leg heavily strapped – didn't appear to hold up against Serena.
The 79th-ranked 34-year-old – a former teen prodigy who moved to the US after she said she was abused by her father – emerged as one of the stories of the tournament when she landed in a first grand semifinal in 18 years.
Lucic-Baroni, though, didn't appear to be overly disconsolate in defeat: She took a selfie before departing the court.
Those at Rod Laver Arena on Saturday might be doing the same in a dream final not many forecast given Venus' struggles.
It could be the last such occasion. Or maybe not.
Visit cnn.com/tennis for more news and videos
"Never say never," Serena said. "Look at us now."