Donald Trump the businessman was no stranger to lawsuits, both frivolous and substantive.
The high-profile wheeler and dealer filed numerous lawsuits and faced an array of allegations of his own before stepping into the Oval Office, including claims of sexual harassment, bilking investors and defrauding students of his eponymous university.
Donald Trump the president has continued that legal legacy, as it were.
In his first 11 days at the country's helm, his travel ban and perceived conflicts of interest have spawned a handful of lawsuits, with plaintiffs contending the President of the United States should not be barring certain immigrants from entering the country and that his enterprises around the globe should not be accepting business from foreign governments.
Trump and his representatives have repeatedly defended the travel ban and dismissed concerns about potential conflicts of interest. Earlier this month Trump said he would transfer his business holdings to a trust run by his sons.
As of midday Tuesday, Trump has been named in 42 federal lawsuits since his inauguration. By comparison, former President Barack Obama was named in 11 suits during his first 11 days in office – some of them involving the long-debunked "birther" claims that Obama was not an American citizen.
Here's a look at some of the lawsuits from the opening days of Trump's presidency.
Darweesh v. Trump
Sean Spicer: Safety of Americans comes first
Hameed Khalid Darweesh worked with the American government for 10 years after the United States invaded Iraq. Another Iraqi, Haider Sameer Abdulkhaleq Alshawi, had been granted a visa to join his wife, who worked for an American contractor in Iraq, and son, 7, both of whom already live in the United States as refugees.
The two men were detained Saturday at John F. Kennedy International Airport, setting off a large protest.
The ACLU and other groups filed a class-action lawsuit – the first to challenge Trump's executive order on immigration – on behalf of the men. Separately, the Pentagon is compiling names of people who supported US military operations in Iraq so they can more easily receive waivers under Trump's executive order on immigration, Pentagon spokesman Capt. Jeff Davis said.
CAIR's lawsuit
Breitbart reporter removed from CAIR presser
The Council on American Islamic Relations on Monday filed a lawsuit in the US District Court for the Eastern District of Virginia on behalf of 27 named and unnamed individuals challenging what the Muslim civil rights organization terms Trump's "Muslim ban." It targets Trump, Department of Homeland Security Secretary John Kelly, the State Department and the Director of National Intelligence.
The White House has repeatedly said its travel ban is not based on religion and Trump has chastised the media for reporting otherwise. But CAIR alleges that the "underlying motive" of Trump's executive order is to ban people of the Islamic faith from entering the country.
"There is no evidence that refugees – the most thoroughly vetted of all people entering our nation – are a threat to national security," Lena Masri, CAIR's national litigation director, said in a statement. "This is an order that is based on bigotry, not reality."
Suit for those who never left for US
Arab-American business owners: We create jobs
The Arab American Civil Rights League filed suit on behalf of six people who were not allowed to get on a plane back to the United States. "This is addressing those individuals that are stuck overseas, that cannot be with their loved ones," attorney Nabih Ayad, founder of the ACRL, said at a news conference.
The organization said the six people live in the Detroit area. The suit also was filed on behalf of people in similar situations.
"Plaintiffs file this present suit due to the fact that the existing orders do not encompass green card holders that were not en route or detained by the United States," the lawsuit says.
Another case in Virginia
Schumer: Sessions must comment on travel ban
A federal court issued a temporary restraining order saying that 50 to 60 permanent residents returning from trips abroad should have access to lawyers while they are being detained at Dulles International Airport and that these people cannot be removed from the United States for seven days.
The motion for the restraining order, filed on behalf of brothers Tareq Aqel Mohammed Aziz and Ammar Aqel Mohammed Aziz, said that without counsel the detainees could not meaningfully understand their rights and obligations.
There also "exists the risk that petitioners have credible fears regarding a removal from the United States, should any petitioner be sent to a country where he or she has previously been the subject to or threatened with persecution," the lawsuit said.
Read the motion for the restraining order
Emoluments Clause
Ethics lawsuit filed against Donald Trump
Just three days after Trump took office, the Citizens for Responsibility and Ethics in Washington sued the President, alleging that Trump violated the Emoluments Clause of the Constitution.
CREW alleges in the suit filed in the US District Court for the Southern District of New York that the clause prohibits Trump from accepting anything of value from foreign governments, via his myriad business ventures overseas.
Experts differ on whether the case is a viable one, and Trump lawyer Sheri Dillon said earlier this month that the Constitution's framers never considered "that paying your hotel bill was an emolument."
Also, the US Supreme Court has has ruled that to sue in federal court, plaintiffs must prove a concrete and particularized injury. CREW has said that Trump is forcing it to "divert essential and limited sources" from its government watchdog role, forcing the organization to litigate the matter and educate the public unless a court stops him.
In a column for The New York Times this week, Norman Eisen and Richard Painter – former White House ethics lawyers who now serve, respectively, as CREW's chairman and vice chairman – linked the emoluments case to the travel ban. The seven countries affected by the travel ban are areas where the President has done business in his previous life, they said.
But he omitted Saudi Arabia, the United Arab Emirates, Egypt, Turkey, India and the Philippines – countries Eisen and Painter contend have and do pose terror threats to the US.
San Francisco sanctuary city
Mayors fight Trump's sanctuary city order
San Francisco City Attorney Dennis Herrera filed suit Tuesday against the Trump administration over the President's order targeting sanctuary cities. The White House has threatened to withhold federal grants from any "jurisdictions" that protect undocumented immigrants and decline to prosecute them for violating immigration laws.
"The president's executive order is not only unconstitutional, it's un-American," Herrera said in a statement. "That is why we must stand up and oppose it. We are a nation of immigrants and a land of laws. We must be the 'guardians of our democracy' that President Obama urged us all to be in his farewell address."
"Sanctuary cities have less crime, fewer people in poverty and lower unemployment than other counties," he said, citing a University of California, San Diego study. Herrera accuses Trump of exceeding his authority, and his lawsuit challenges the constitutionality of the presidential order and requests a finding that San Francisco is complying with federal law.
Texas
White House defends travel ban
Labeeb Ibrahim Issa worked for the US Army in Iraq as a driver and general maintenance worker when he was injured in 2016 after being targeted for his work helping the US, according to a lawsuit filed on his behalf in US District Court for the Northern District of Texas on Tuesday. As a result of the attack, he broke his pelvis and was left confined to a wheelchair to be able to move.
Because of threats related to his association with the US Army, Issa sought a special immigrant visa on January 13 and demonstrated the ongoing threat he was experiencing, according to court documents. He was granted the visa, which required that the United States confirm he poses no security threat to the country, the lawsuit states.
Issa left Iraq, flying from Baghdad to Qatar, with plans of then traveling to the United States. In Qatar, however, he was told he would be sent back to Iraq due to Trump's travel ban, the lawsuit states. Later, Issa was told he could enter the United States after all, the lawsuit states.
On January 30, Issa arrived at Dallas Fort Worth International Airport and was held by customs officials for 14 hours before an attorney could request an emergency hearing to have him released, according to the lawsuit. He was released 30 minutes later, his lawyers tell CNN.
Washington state
5-year-old detained at airport
"No one is above the law — not even the President," state Attorney General Bob Ferguson said in filing a motion for a restraining order to halt Trump's executive order.
This was in addition to a complaint alleging that Trump's order is "separating Washington families, harming thousands of Washington residents, damaging Washington's economy, hurting Washington-based companies, and undermining Washington's sovereign interest in remaining a welcoming place for immigrants and refugees."
The attorney general says the travel ban violates the Constitution's First Amendment and Equal Protection guarantee, and it "contravenes the federal Immigration and Nationality Act." A federal court has issued a stay forbidding travelers detained in Washington from being sent back to their home countries.
Pennsylvania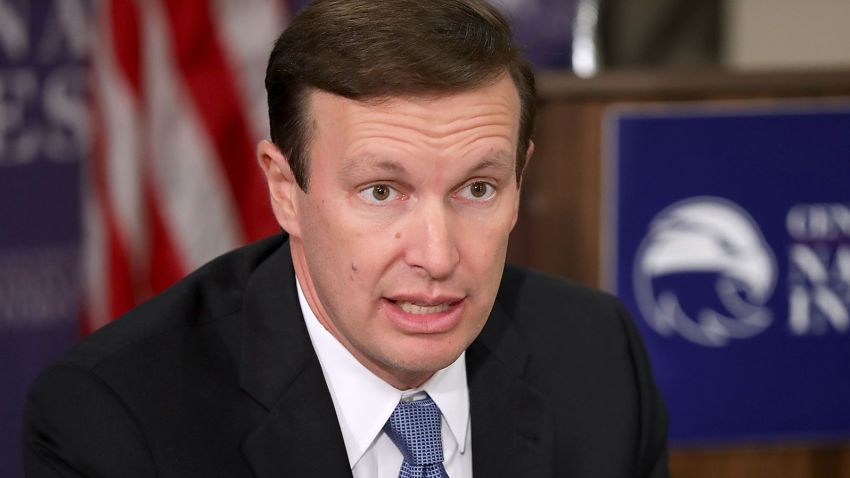 Senator's scathing tweet on refugee ban
Three families denied entry to the United States at Philadelphia International Airport over the weekend plan to file two federal lawsuits against the Trump administration asking that family members be admitted into the country, according to the ACLU's Philadelphia chapter. At least one suit will be filed Tuesday in the Eastern District of Pennsylvania, lawyers said.
Trump's immigration order: Which countries are affected?
Iran
Iraq
Syria
Sudan
Libya
Yemen
Somalia
In one case, when family members of legal US citizens Sarmad and Sarah Asali arrived in Philadelphia from Doha, Qatar, they were told they could have their visas revoked or return on the next flight to Doha.
The Asalis told CNN their family members – who are Christian Orthodox, one of the most persecuted groups in Syria – don't speak English well and were returned to Qatar.
"I want my family here and safe regardless of what it takes," Sarmad Asali told CNN.
Added Philadelphia Mayor Jim Kenney in a statement, "The Trump administration very well may have just given these families a death sentence."
In another Pennsylvania case, an Iranian mother with a visa and two daughters studying for their doctorates in the United States experienced a similar situation and was sent back to Iran within two hours of her arrival, the ACLU says.
Read the Asali family's complaint
Vayeghan v. Kelly
Trump: Travel ban working out very nicely
Ali Khoshbakhti Vayeghan filed a motion in a California federal court for a temporary restraining order so that he could be released from Department of Homeland Security custody Saturday. Before a court could rule, according to court documents, it was ordered that Vayeghan be returned to Iran, via Dubai.
Vayeghan sued, requesting that he be allowed to return to the United States under the terms of his previously approved visa. A federal judge granted his request, demanding that the court's order be immediately communicated to officers in Dubai who are holding Vayeghan.
US District Judge Dolly Gee gave the government until Friday to file its opposition and ordered a hearing next week.
Massachusetts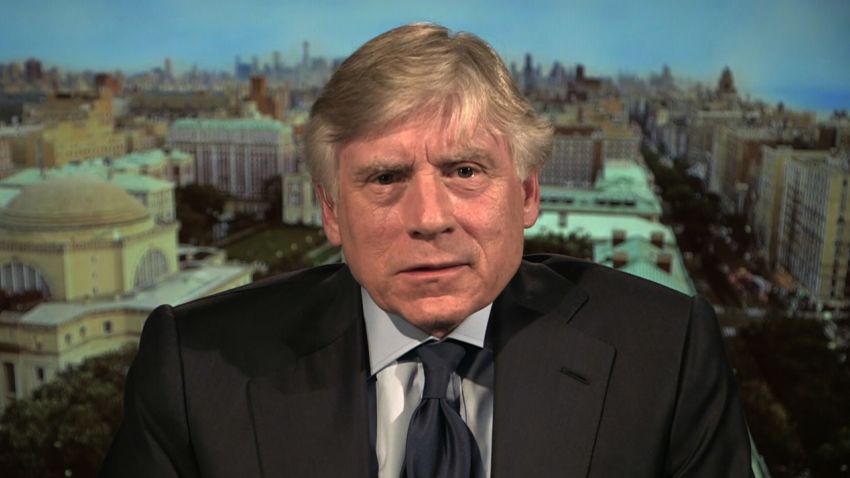 Trump ban hits 'core principles' of colleges
After the ACLU filed a lawsuit Sunday demanding the release of two University of Massachusetts-Dartmouth associate professors – Iranian nationals who are permanent residents of the United States – federal judges in Boston ruled Sunday that officials could not detain someone on the basis of Trump's travel ban. The professors, who both earned PhDs at Johns Hopkins University, were returning from an engineering conference.
On Tuesday, state Attorney General Maura Healey said she is filing intervention papers in federal court challenging the executive order.
"The executive order is harmful, discriminatory, and unconstitutional," Healey said at a press conference Tuesday. "It discriminates on the basis of religion and national origin, denies our residents access to due process and equal protection of the law, and violates federal immigration law."
Read the Massachusetts lawsuit
New York
Rep. Collins: We had a porous border
A federal judge in New York blocked part of the executive order Saturday, ruling that authorities could not remove individuals from seven Muslim-majority countries who had arrived in US airports with valid visas. It also ordered that a list of detainees be provided to the ACLU, but no list was provided.
State Attorney General Eric Schneiderman asked for a list as well, as well as assurances that the Department of Homeland Security and US Customs and Border Protection were complying with the judge's order. On Monday, his office issued a statement:
"DHS has said that it will comply with the federal court orders. However, we continue to press both DHS and CBP to provide a full list of those who are currently detained and allow them access to legal service providers."
On Tuesday, Schneiderman said his office would join a federal lawsuit, filed by the ACLU, the National Immigration Law Center and others, challenging the travel ban. Schneiderman called the ban unlawful and vowed to "protect the families caught in the chaos sown by President Trump's hasty and irresponsible implementation."
CNN's Ellie Kaufman, AnneClaire Stapleton, Devon M. Sayers, Ralph Ellis, Laura Jarrett, Sarah Jorgensen, Kristina Sgueglia, Laura Ly, Kayla Rodgers and Ryan Rios contributed to this report.