Story highlights
Israeli settlers removed from outpost in West Bank, police say
Eviction of illegal outpost built on private Palestinian land carried out amid protests
It's been a dramatic two days in the Israeli outpost of Amona, a village deemed illegal by the country's High Court, which ordered the eviction of its settlers.
The operation to evacuate settlers from the outpost, home to a few hundred people in the West Bank, was completed on Thursday, Israeli police spokesman Micky Rosenfeld told CNN.
Police forces had been met with the heavy resistance since the evacuation began on Wednesday morning. About 1,000 settlers protested, and set fires and threw rocks, nails and other debris on the road in an attempt to hinder the security forces' passage.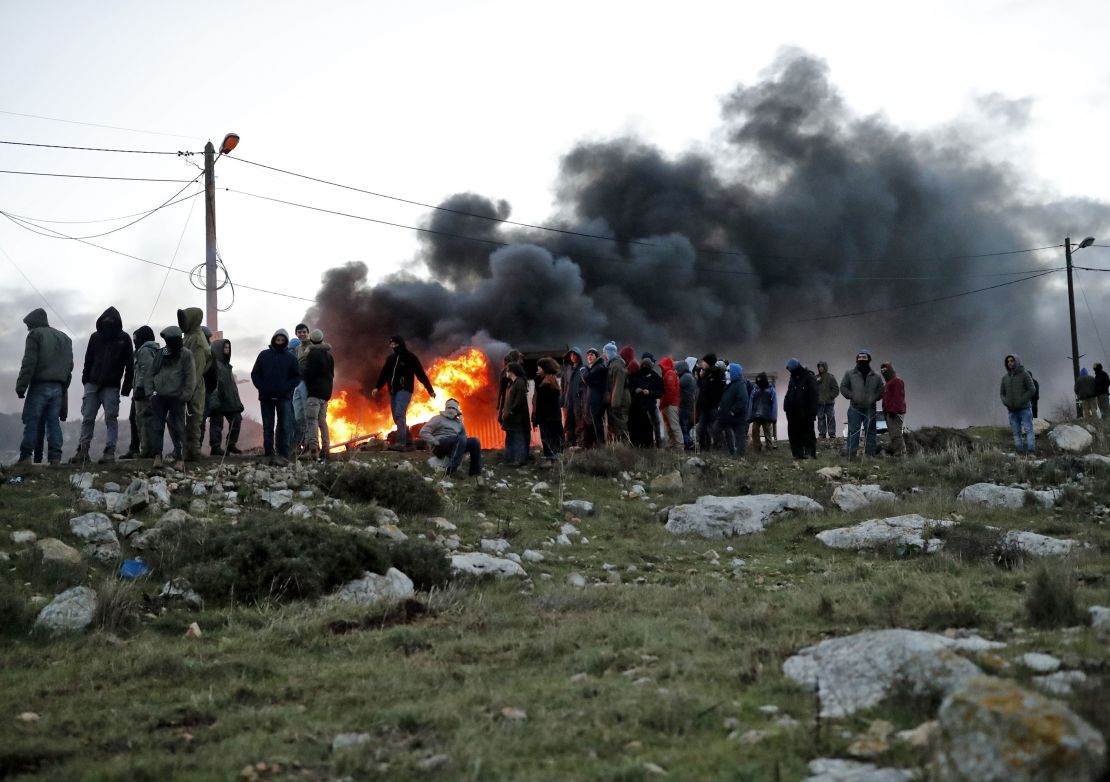 READ: What you need to know about the Israeli settlements
The outpost's synagogue – the last building on the hilltop to be occupied by settlers – has also been cleared Thursday of all protesters who had barricaded themselves inside the building, attacking officers with metal bars and throwing gas that choked some of the police. Many of the protestors inside the synagogue had to be dragged out – they refused to walk out on their own. Police had to hold them by their arms and legs as the protestors tried to kick and punch the officers.
Some of them screamed, "A Jew does not expel a Jew," as they were carried out – a common chant of protestors during the eviction.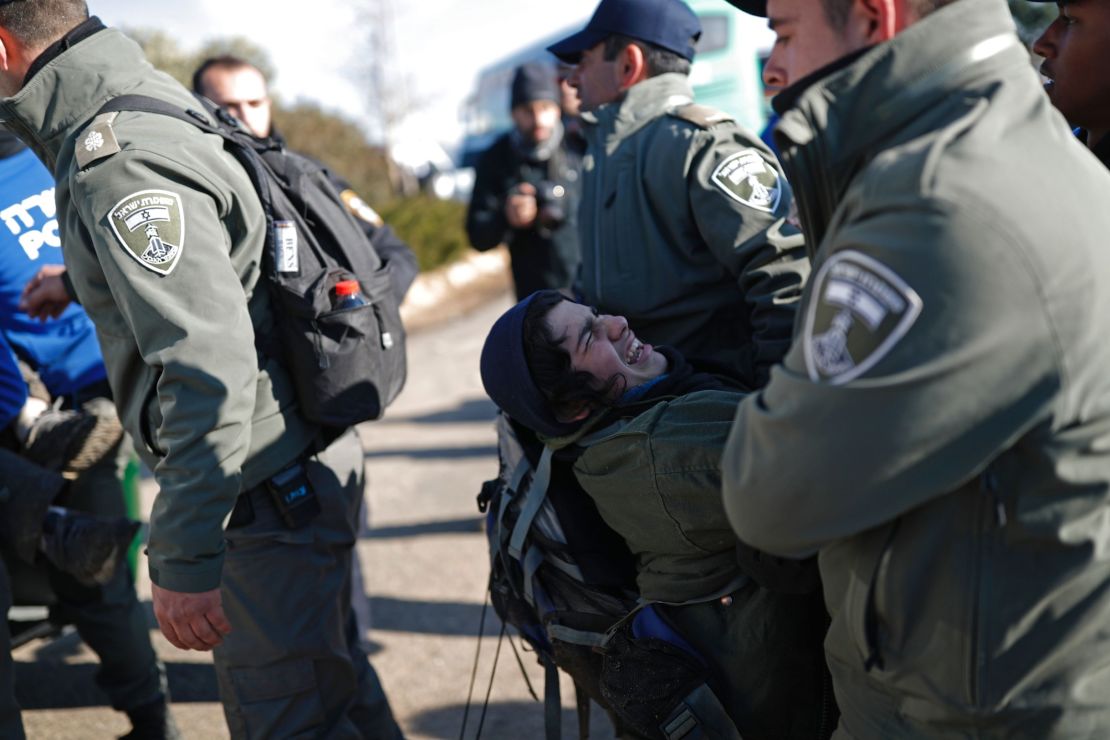 Approximately 60 policemen were injured, according to police spokeswoman Luba Samri, among them 17 in the operation to empty the synagogue.
At least 13 people were arrested, according to the latest police figures.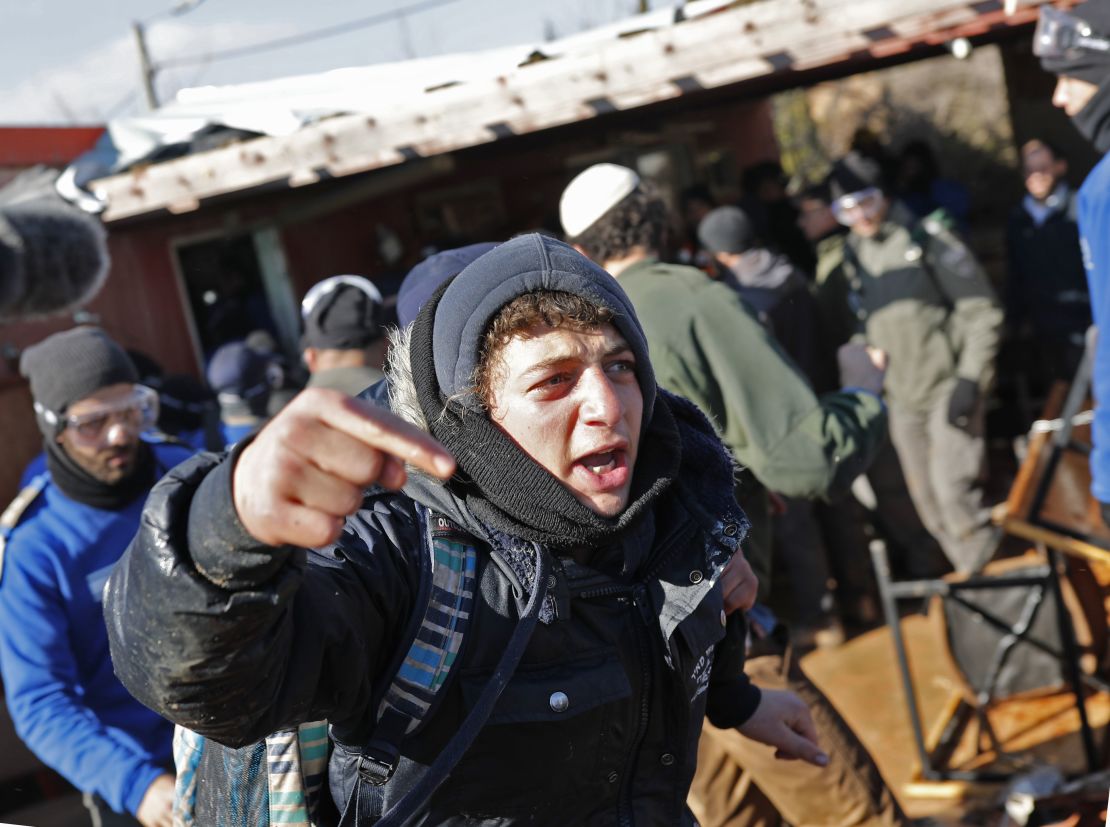 Amona was founded in the 1990s on private Palestinian-owned land near Ramallah in the West Bank.
The Israeli High Court had ordered residents to leave the area last year. But the attempts to dismantle the outpost have recently been held up for months, and it has been more than a decade since the legal process began.
READ: What's at stake in US-Israeli row over settlements?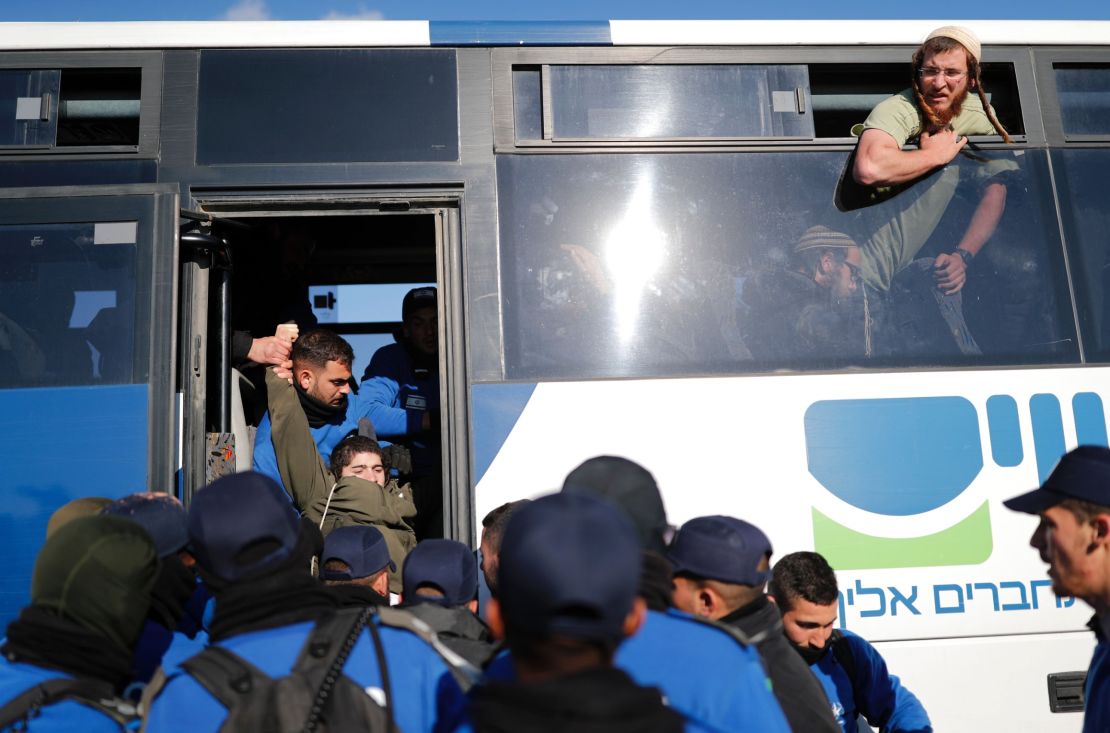 Amid the evacuation, Naftali Bennett – the right-wing Jewish Home party leader and education minister in Benjamin Netanyahu's government – told his supporters to move beyond the perceived setback of the outpost's clearance.
"From the ruins of Amona we will move to build a new settlement. From this mountain we will move towards applying Israeli sovereignty over Judea and Samaria," he said, using the biblical terms for the West Bank.