Story highlights
Many of the migrants helped on the farm are unaccompanied children
Herrou declares "Justice is a witness"
A French court has given a farmer and pro-immigration activist a suspended 3,000 euros ($3,200) fine for helping illegal immigrants to enter France and giving them food and shelter, the Nice prosecutor Jean Michel Pretre told CNN.
Cedric Herrou, 37, an olive and chicken farmer, was facing a maximum five-year prison sentence and a 30,000 euro ($31,500) financial penalty both for driving immigrants across the border from Italy in his farm truck and lodging them on his premises. Pretre, prosecuting, had asked for an eight-month sentence.
But, in what appears to be a lenient sentence, the judge at the court in Nice in the south of France let Herrou off with a fine, which he does not have to pay unless he offends again.
"Justice is a witness of the dehumanizing conditions people living on the French territory have to cope with everyday." Herrou told French Radio station BFMTV this morning.
"Our politicians, our political representatives, must be responsible for giving a decent welcome to the people that set foot on French soil, whether it is a country, a department, a region, a nation, a continent, Europe must respect human right and the right of children."
The case has drawn attention to those who do not share anti-migrant sentiment in Europe and are offering assistance to people fleeing impoverished or war-torn countries.
Herrou has taken in dozens of migrants on his farm in Breil-sur-Roya, in the foothills of the Alps, just a few miles from the Italian frontier over the past year.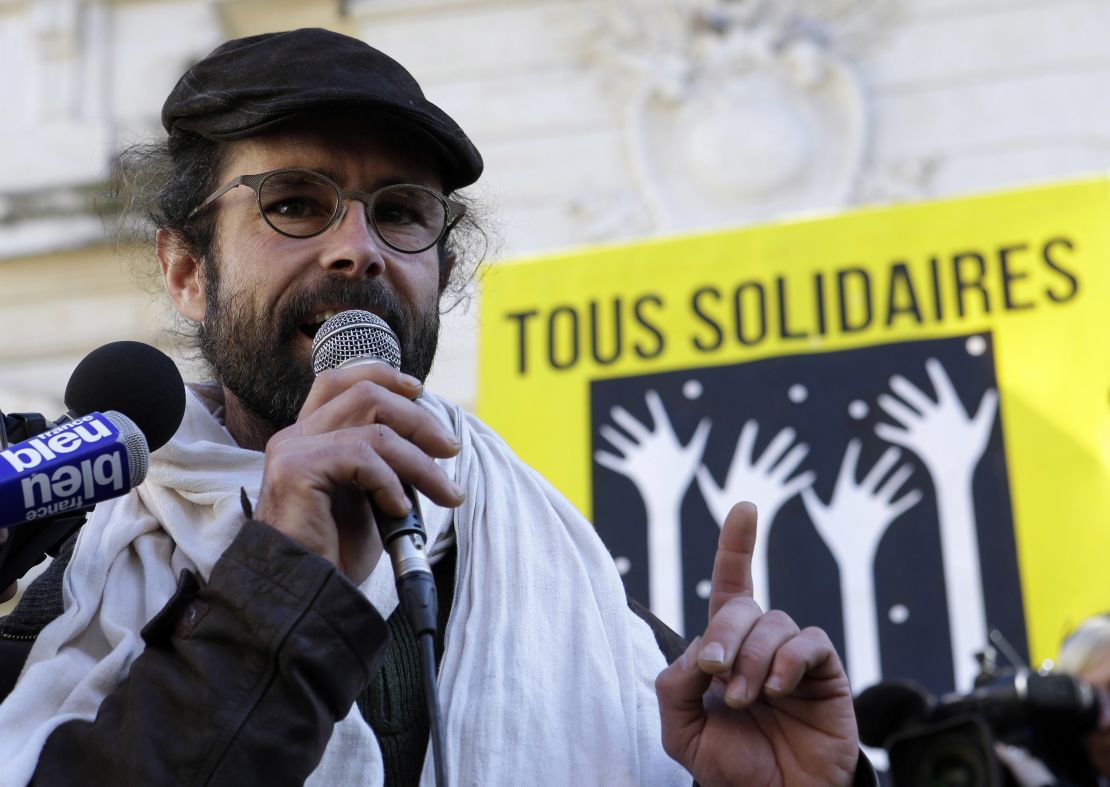 He said it was an act of humanity and not a crime, and says it is his civic duty to help those in need.
Europe has been struggling to cope with a mass movement of migrants fleeing war, persecution and poverty, particularly in the Middle East and Africa. Hundreds of thousands have crossed the Mediterranean, many reaching Italy and seeking to travel on from there.
Prosecutors will appeal the court's decision, according to the French newspaper Le Figaro.