Story highlights
Downtown Los Angeles has transformed from a business district to a center of culture
Iconic art deco buildings have been repurposed, and the dining scene has exploded
Not long ago, it was hard to imagine downtown Los Angeles as anything more than a gritty, rundown neighborhood.
Dilapidated abandoned structures made up the fabric of the region, which consists of 16 districts and spans 5.84 square miles (15 square kilometers).
Come night time, the streets were deserted as the workforce, from industries as varied as finance and retail, made its escape to greener pastures such as Orange County.
But it hadn't always been that way.
At the turn of the 20th Century, downtown was a desirable location and iconic buildings – such as the Million Dollar Theater and the Biltmore Hotel, which still stand today – were constructed.
"After World War II, we suburbanized and left," Hal Bastian, a real estate consultant who runs an online TV series about downtown Los Angeles, tells CNN. He has been a champion of the area's revival for two decades.
"One day, we woke up and said, 'What happened?' We did it to ourselves."
Major revival
Over the past couple of decades, however, the neighborhood has undergone a major revival, thanks in part to the introduction of the Adaptive Reuse Ordinance in 1999.
First targeted at downtown Los Angeles, and extended to other areas in the city in 2003, the ordinance made it easier, cheaper and faster for "older and historic" commercial buildings to be converted into lofts and apartments.
It resulted in the creation of thousands of housing units in downtown and a rush of people moving back to the area.
Downtown had a population of 27,849 in 2000, according to the US Census. By 2008, the Los Angeles Department of City Planning estimated that this number had risen to 34,811.
LA residential: Could Hollywood stars move downtown?
Trendy bars and restaurants set up shop among classic architecture in the financial district, and a vibrant community followed.
A long time coming
So with such good housing stock, what drove people out of downtown originally?
The area began to lose its sheen in the mid-20th Century. Commuters from the affluent communities of West Los Angeles became tired of the hellish traffic.
And Bunker Hill – just 1.4 miles (2.25 kilometers) from the downtown area – came into play. "From the late 1960s, the government … started redeveloping (Bunker Hill) with high rises," says Bastian.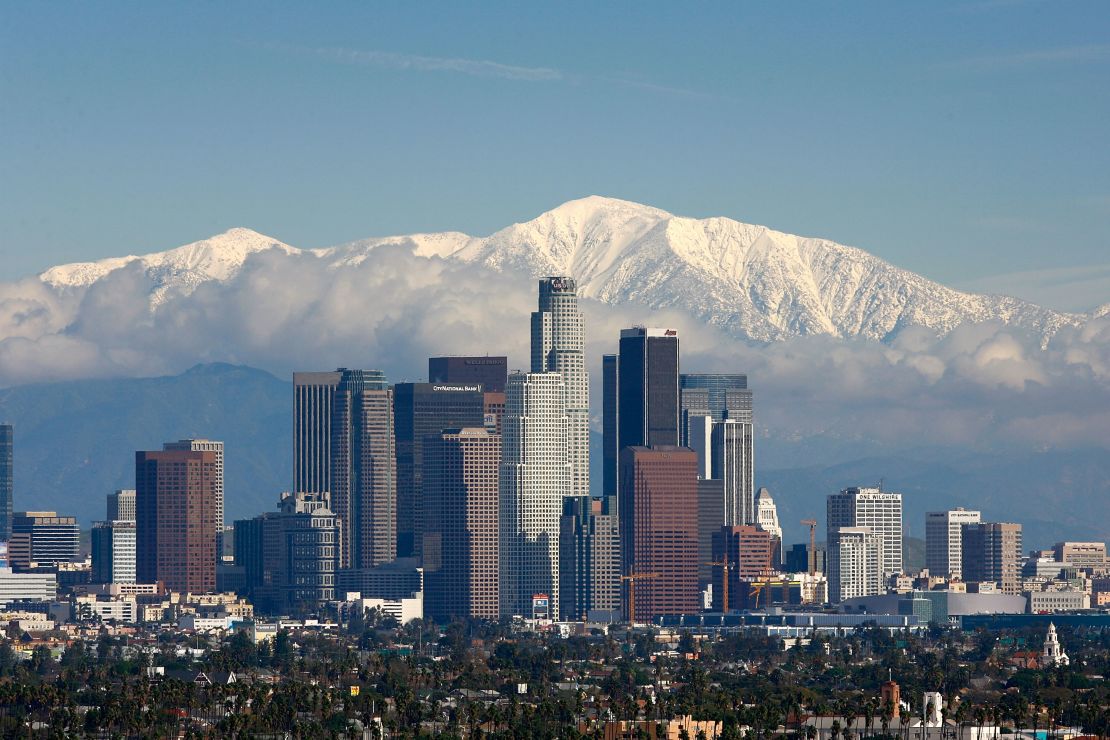 That wasn't the only place where downtown businesses moved to. "Office centers began to spring up all over southern California," Bastian adds.
Spring Street, once a major artery of the downtown financial district, was known as the "Wall Street of the West" until it experienced a sharp decline in the 1970s and '80s.
But there was one silver lining. As businesses deserted downtown Los Angeles, attention turned to the beautiful art deco abandoned buildings they left behind.
A city's rebirth
Between 1999 and 2015, $24 billion was invested in downtown Los Angeles, according to the Downtown LA Market Report.
The result has been the creation of 700 new restaurants and a rise in occupancy rates to 97%, according to the Downtown Center Business Improvement District.
Downtown landmark Grand Central Market is a prime example of this.
Opened in 1917, the building it is housed in was out of use for four decades. It's now a street food haven, packed with stalls that cater to LA's diverse population.
"There is no one demographic here, and that's the great part," Mark Peel, owner of Bombo restaurant who's widely regarded to be a founder of Californian cuisine, tells CNN.
"This is a slice of LA right here."