Story highlights
There have been 33 reports of car seats detaching from strollers and falling
Consumers should stop using these strollers as travel systems immediately
Britax Child Safety Inc. has recalled more than 700,000 strollers with Click & Go receiver mounts due to a fall hazard, the US Consumer Product Safety Commission announced Thursday.
The recalled models include Britax B-Agile and BOB Motion strollers when they are used with a travel system with a car seat carrier. The recall includes 676,000 strollers sold in the United States, and an additional 41,100 strollers sold in Canada and Mexico.
The recalled strollers are, "folding, single or double occupant strollers and have Click & Go receiver mounts that attach the car seat carrier to the stroller frame," the recall announcement said. A list of the recalled models can be found on the CPSC.gov/recalls or on the Britax recall website. The model number on the stroller itself can be found on the bottom of the stroller frame.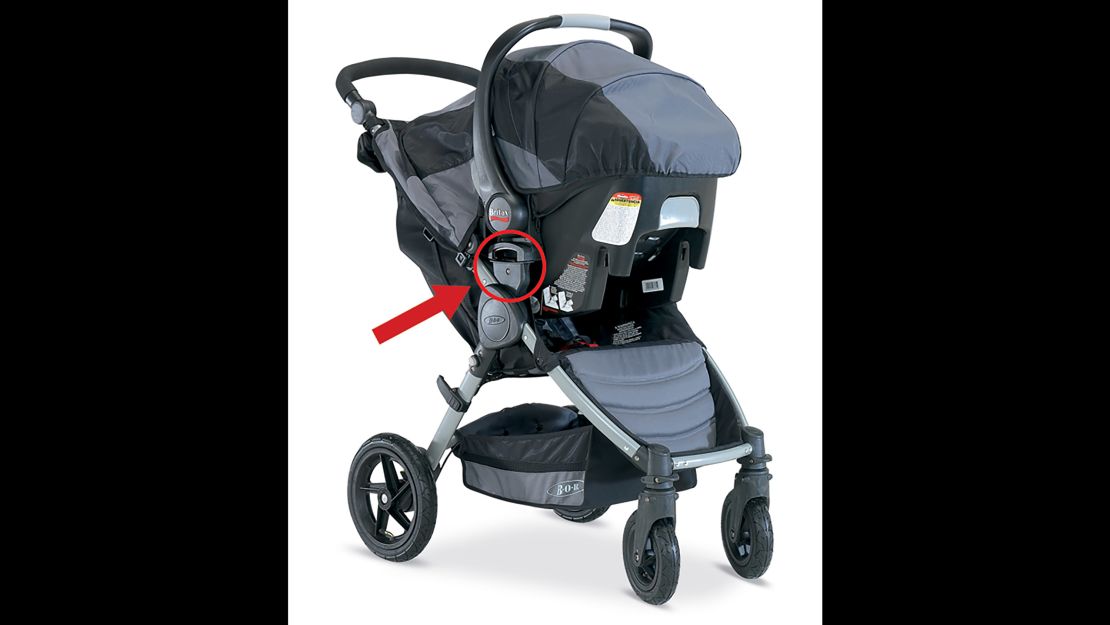 The company has received 33 reports of car seats detaching from the stroller without warning and falling. There have been 26 injuries reported including scratches, bruises, cuts and bumps to the head. There have been 1,337 reports of damage to the Click & Go receiver mount used to connect the car seats to the strollers.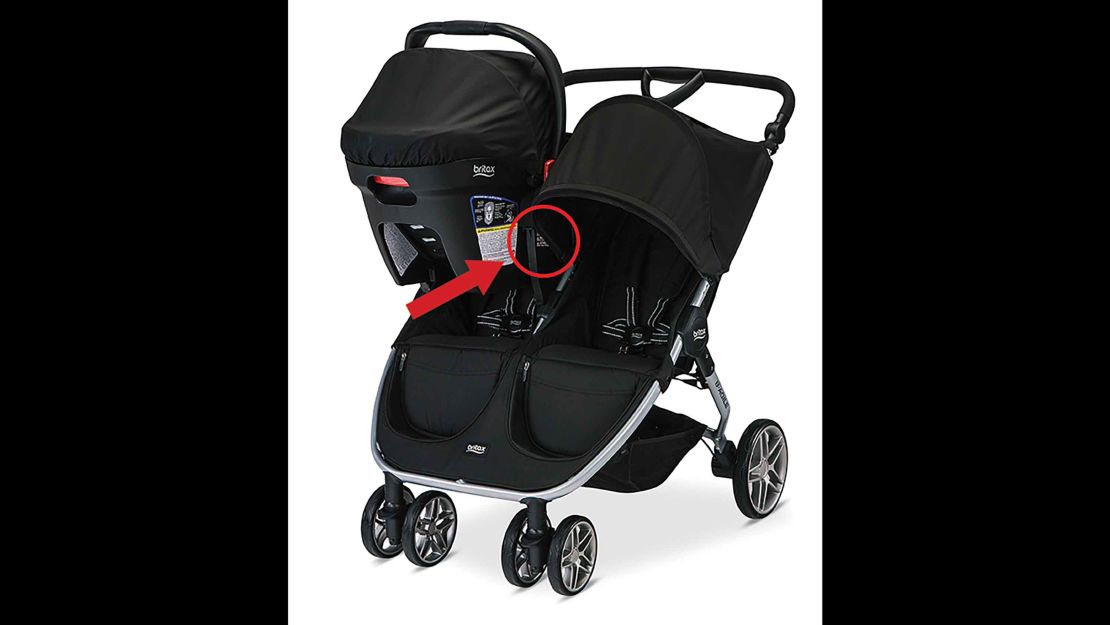 The recalled strollers have been sold since May 2011 at stores nationwide, including Babies R Us, Buy Buy Baby and Target, as well as online at Amazon.com, albeebaby.com and diapers.com.
Consumers should stop using these strollers as travel systems immediately, but do not need to return the stroller, Britax advises.
"You can continue to safely use your stroller in the fully reclined mode for an infant, without the car seat attached to the stroller," it said.
The company recommends throwing away the Click & Go receiver and replacing it with a free repair kit. If your model meets the recall requirement, contact Britax consumer services at 1-844-227-0300 or Stroller.Recall@britax.com.