Story highlights
Sutton United vs. Arsenal
Teams meet Monday in FA Cup 5th round
It's a competition that has historically provided plenty of David and Goliath matches, but rarely has there been a mismatch on the scale of Sutton United's FA Cup meeting with Arsenal.
When the two sides meet at the 5,013-capacity Gander Green Lane in the fifth round Monday, a total of 105 league places will separate them, with Arsenal fourth in the Premier League and semi-professional Sutton 17th in the National League – English football's fifth tier.
While Arsenal has just returned from a 5-1 hammering at Bayern Munich in the Champions League, Sutton recently endured an equally disappointing defeat away to relegation-threatened Guiseley that involved an 11-hour, 466-mile (750 km) round trip.
READ: FA Cup hero revels in 'miracle' win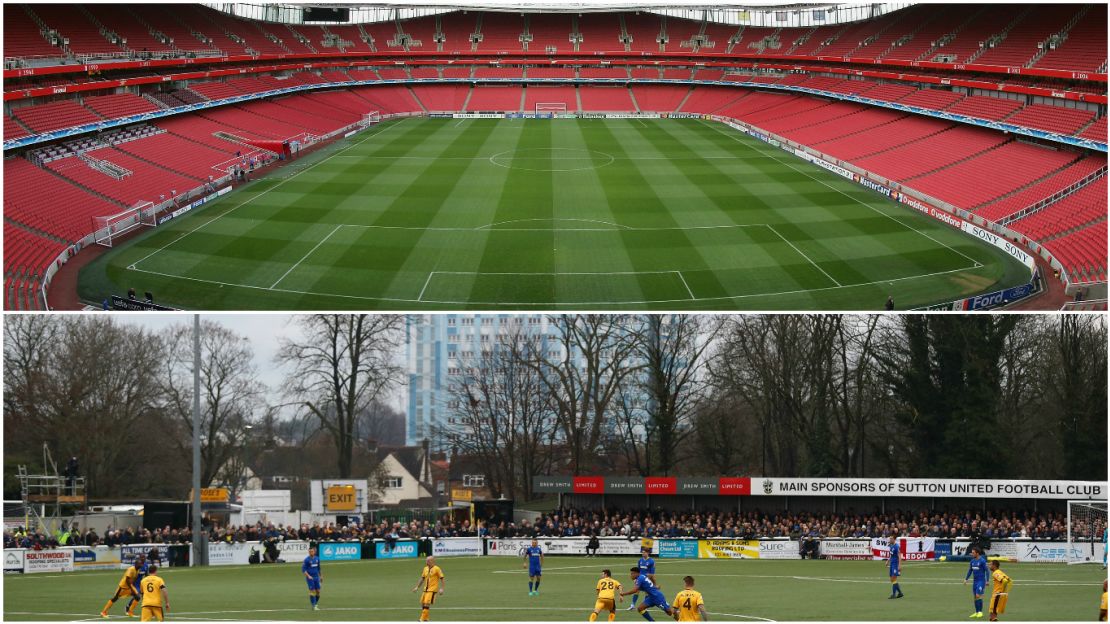 'I will manage next season'
For Gunners boss Arsene Wenger, who is now under more pressure than ever before during his 21-year reign after defeat to Bayern, the FA Cup – believed to be the world's oldest cup competition – now takes on extra significance.
"The FA Cup is our next game. It becomes a very important game but it always was in my head," Wenger told reporters Friday. "What is important for us is to focus on our next game.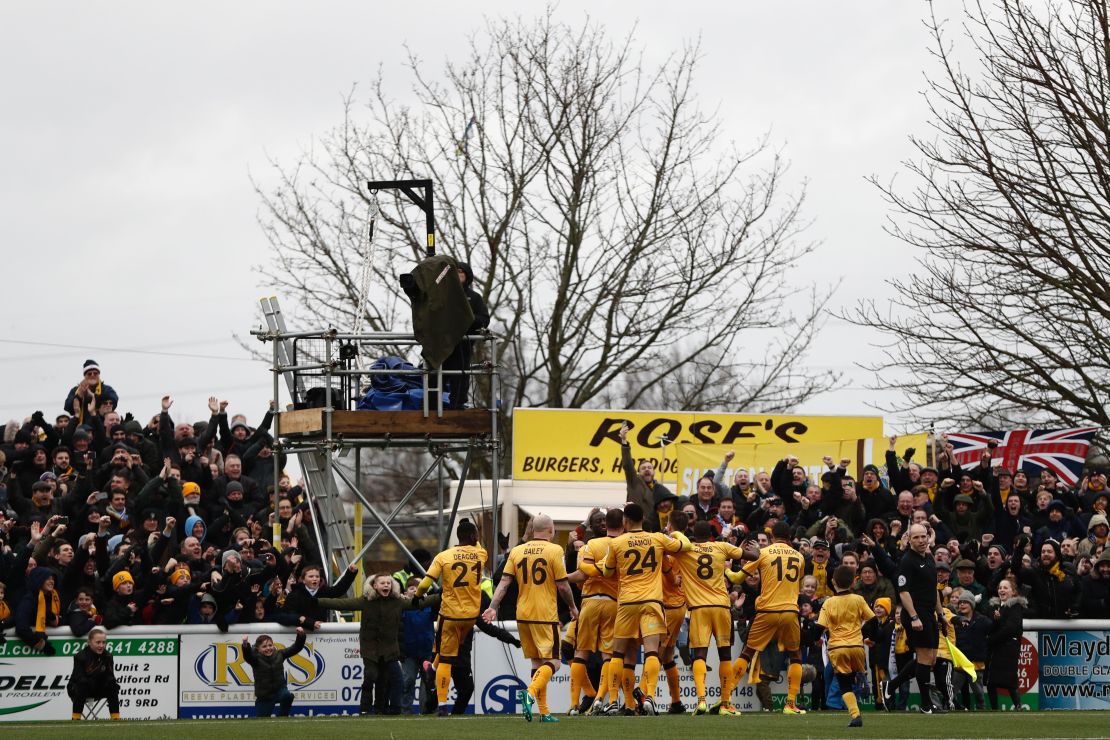 "We have to focus on our job. The priority is how we respond to defeat, that is being professional. No matter what happens, I will manage next season, whether it's here or somewhere else I am not sure."
Sutton manager Paul Doswell, meanwhile, is riding a wave of optimism after his side become only the ninth non-league team to reach the FA Cup fifth round since 1945, after beating Leeds United 1-0.
"Even the most optimistic Arsenal fan will think they are out of the Champions League now, which means the FA Cup takes on a greater importance," Dowsell told reporters Thursday.
"Do I feel sympathy for him (Wenger)? No. He is well schooled, and he has been in the job for 20 years.
"It was a disappointing night for them. If we were to get any result against Arsenal, either a draw or win, it would be one of the greatest results in the history of the FA Cup. We have got to be realistic."
Financial disparity
While Wenger takes home an annual salary of $10.4 million, Doswell doesn't get paid at all. In fact, the 50-year-old reportedly invests around $50,000 of his own money each year from the successful property development business he owns.
"We don't pay him," Sutton chairman Bruce Elliott told The Telegraph. "It's unique. Actually, not only do we not pay him a penny, he sponsors us.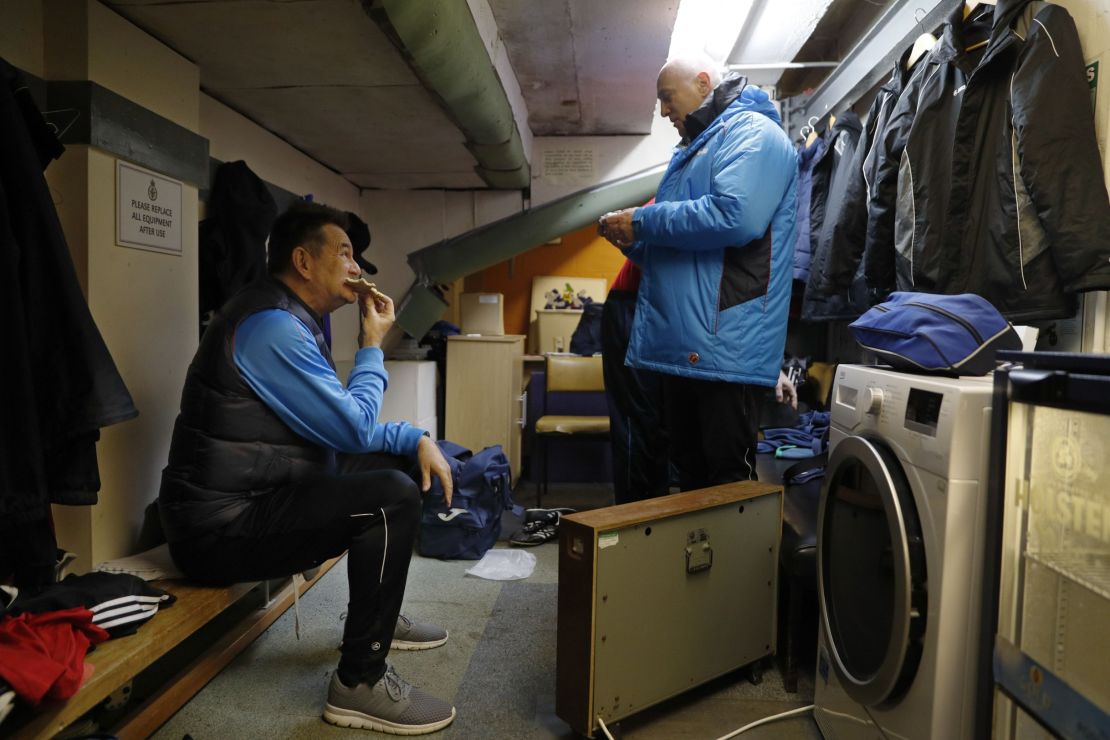 "So he's actually paying us to be our manager. That's how much he loves this club."
Thanks to Doswell's investment, the value of Sutton's squad has increased since his arrival at the club nine years ago, but it is still dwarfed by that of Arsenal.
According to respected website transfermarkt, Sutton's current squad is valued at $2.1 million, although all of the club's recent signings have been free transfers.
Arsenal pays just one of its stars, German international Mesut Ozil, $175,000 per week – 70 times the wage bill of the entire Sutton squad.
The Gunners' squad, on the other hand, has a total value of $2.15 billion, while Wenger recently spent $47.5 million on signing Swiss star Granit Xhaka alone.
READ: Leicester's fairytale turns into a nightmare
READ: Is Paul Poga worth $120 million?
READ: Is Kante English football's most effective player?
READ: Christian Benteke provides value for money in Premier League
READ: Sadio Mané – Liverpool's loss is Senegal's gain
Despite being the second most expensive signing in the club's history, Xhaka has been widely criticized for his disciplinary record, which has seen him sent off twice already this season.
Crucial matches missed through suspension mean the 24-year-old is ranked 14th out of 20 new signing by clubs made this season in CNN's Player ROI standings.
Giant killing No. 2?
If Sutton was to overcome Arsenal, it wouldn't be the first time the part timers have upset the odds.
In 1989, top-flight side Coventry City – FA Cup winners in 1987 – arrived at a boggy Gander Green Lane and were on the receiving end of one of the biggest upsets in the history of the competition, as Sutton prevailed 2-1.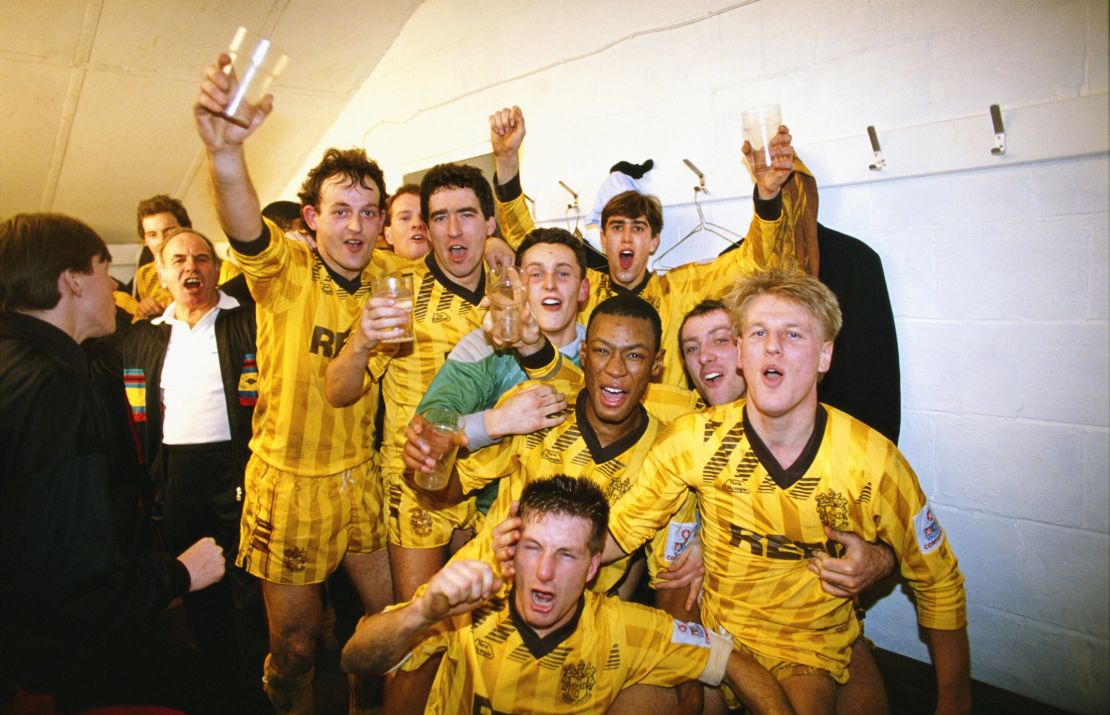 Monday's match carries extra significance for Sutton assistant manager Micky Stephens, who was an key member of the team that beat Coventry almost three decades ago.
Until Luton Town defeated Norwich City in 2013, Sutton's win over Coventry was the last time a non-league team had beaten top tier opposition – a record lasting 24 years.
While Coventry was met with a sodden, muddy pitch all those years ago, Arsenal's players will have no such concerns.
Sutton now plays on a sleek artificial 3G surface, which striker Matt Tubbs describes as the "perfect surface, ideal for a passing team who likes to play," such as Arsenal.
The pitch was laid in 2015 thanks to a $620,000 loan from Dowsell and the club subsidizes the cost by loaning the facility to the local community.
As it stands, through TV sponsorship and prize money, Sutton is expected to make somewhere in the region of $620,000 for this FA Cup run, which has already involved them playing six matches.
Although that wouldn't even cover Ozil's wages for a month, for Sutton such a sum of money can make the world of difference.
"This money anyway means we can get the roof fixed and a new boiler," said Dowsell.
"We will be able to refurbish the whole club and get the academy sorted out. The chairman also said we can have two more bulbs for each floodlight!"