Story highlights
Meeting with Prime Minister Theresa May in Downing Street
French expatriates gather to hear the former economy minister
French Presidential hopeful Emmanuel Macron said he hoped to attract talented British bankers and academics to France in the wake of the UK's departure from the European Union.
Speaking after talks with Prime Minister Theresa May in London on Tuesday, Macron also said he hoped some of the 300,000 French citizens living in London would return home if he became president.
"I want banks, talents, researchers, academics and so on," he said, according to the Press Association. "I think that France and the European Union are a very attractive space now, so in my program I will do everything I can to make it attractive and successful."
Macron is running as an independent centrist, leading his own En Marche! movement.
Three opinion polls this week suggest that Marine Le Pen of the far-right National Front party will finish ahead in the first round of voting on April 23, leaving Macron and the center-right Republican Francois Fillon battling for second place.
If no candidate wins an outright majority in the first round, French presidential elections go to a second round between the top two finishers. The runoff is scheduled for May 7.
Meeting with May
At their meeting, May and Macron discussed the UK's plans to leave the European Union. Macron said he assured May of his willingness to seek a "fair execution of Brexit" that protects and defends French and European interests, the Press Association reported. He also said he wanted to ensure the rights of French citizens to stay in the UK after Brexit if they wished.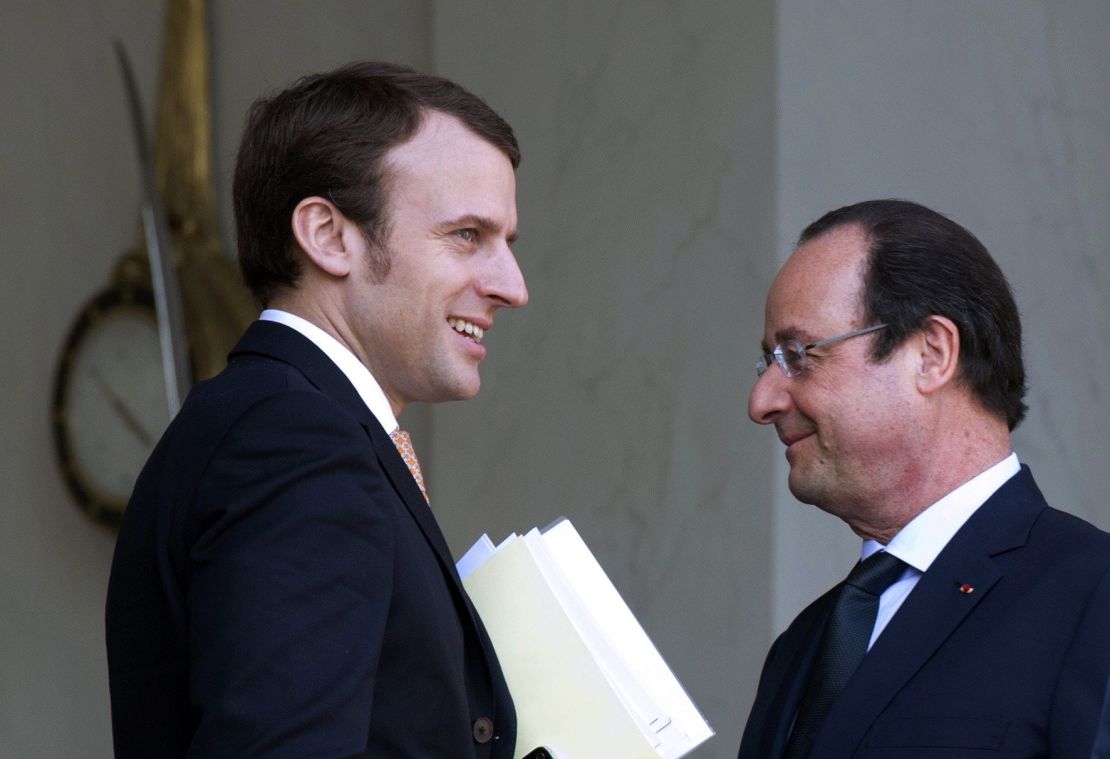 A Downing Street spokesman told CNN that Macron, a former French economy minister, requested the meeting with May.
May will not host Le Pen. "It's a long-standing position that we don't engage with the Front National," the spokesman said.
Such a meeting is not unprecedented. Former British Prime Minister Tony Blair met Nicolas Sarkozy before he won the French presidency in 2007. But it is unusual, particularly given that Macron is not standing for any of the major parties.
Former banker
Macron, 39, worked as an investment banker and a civil servant before becoming an aide to French President Francois Hollande in 2012.
Two years later he was appointed economy minister but resigned in 2016 after failing to push labor reforms through parliament. Macron then announced his intention to run for the presidency.
On his visit to London, Macron was also due to meet Chancellor of the Exchequer Phillip Hammond. He was then then due to address an estimated 4,000 French expatriates in Central Hall, Westminster.
It is estimated that there are more than 300,000 French passport holders living in London, with a further 100,000 living elsewhere in the country.