For more comedy, watch CNN Films' "Love, Gilda," which explores the dramatic story of legendary comedian Gilda Radner, Tuesday, January 1 at 9 p.m. ET.
Story highlights
Sitcoms of the '70s, '80s and '90s impacted the way many of us viewed family life
They still have a "long way to go" in showcasing diversity, media expert says
Ask anyone who grew up in the 1970s, '80s and '90s about their favorite sitcoms and they probably won't miss a beat, answering quickly and with tremendous passion about shows that influenced them in countless ways.
For comedian Judy Gold, it was "Rhoda," the 1970s spinoff from the smash hit "Mary Tyler Moore Show."
"For every Jewish girl, I think it was 'Rhoda,' " said Gold, who wrote and starred in the critically acclaimed one-woman off-Broadway show "The Judy Show: My Life as a Sitcom." "To see this sitcom where this Midwestern All-American woman's best friend is some Jew from New York, it was like, 'Wow, I'm represented.' "
Amanda Rodriguez, an African-American mother of three, remembers watching "The Cosby Show" with her family and wanting to grow up to be just like the Cosbys.
"I went to college and majored in criminology because I thought I was going to be a lawyer. 'Oh, I'm going to be a lawyer like the Cosby mom, and I'm also going to have kids, and I'm going to have this big family and have it all,' " said Rodriguez, founder of the blog Dude Mom. "They were the 'have it all' family."
For Lori Day, "All in the Family" helped her get her "head straight" about what her values were going to be as she grew up with conservative parents and grandparents in the South.
"I was able to notice the way Archie and Edith reminded me a little bit about my own parents and a lot about my grandparents, and it helped me basically see the sexist dynamic for what it was," said Day, an educational psychologist who runs her own consulting business. "It was like, 'Wow, a kid in a family can kind of speak up for herself and speak back to her father.' "
And for Brian Gresko, a writer and father of a 7-year-old boy, "Webster," a sitcom about a young boy who was adopted, would come to mean much more to him than just being one of his favorite television shows.
When Gresko was about 7 or 8, his parents used the show as a way to break the news to him that he too was adopted, that the man he called "Dad" was actually not his biological father.
One night after an episode of "Webster" ended, Gresko said, his parents told him that just as Webster's adopted parents loved him like their son, his dad loved him like a son. "Paternal love isn't dependent on biology," they told him.
"It was interesting that 'Webster' was the thing that they could grab onto because they knew they should tell me," said Gresko, editor of the anthology "When I First Held You: 22 Critically Acclaimed Writers Talk about the Triumphs, Challenges, and Transformative Experience of Fatherhood."
"They weren't sure how to do it, so 'Webster' really kind of became that metaphor that they could look to. They thought, 'He knows the story, and we know the story, so we can talk about the characters from the story to explain what's happening,' " he said.
'Oh, I know someone like that!'
As Gresko's story demonstrates, there is a tremendous power in seeing characters on sitcoms who mirror us or people in our lives.
"These characters were created so that people knew people like that and were invested in them" and would think, " 'Oh, I know someone like that,' 'Oh I identify with this part of that person,' " said Gold, a standup comic, writer and author, and host of the "Kill Me Now" podcast.
Shows such as "The Jeffersons," which aired from 1975 to 1985 and was one of the first programs to focus on an African-American family, were groundbreaking, said Michelle Ciulla Lipkin, executive director of the National Association for Media Literacy Education, a free membership organization devoted to recognizing media literacy as a critical 21st-century skill.
"Those shows were so important because it was like, 'Oh, I'm finally seeing someone that looks like me on TV in a way that's positive, not in a way that's nonfiction and newsy.' "
Popular sitcoms such as "The Brady Bunch" showed a stepdad and stepmom trying to parent, while "Roseanne" was one of the first to showcase a blue-collar family, said Ciulla Lipkin.
"I don't think there's anyone who grew up, certainly in the '70s, '80s and '90s, who wasn't influenced by seeing family life on television," she said.
Some of it was aspirational, like, "Wow, I wish I was in that family," or in the case of the Bundys of "Married with Children," it was, "Oh, my gosh, I have it so much better than them," said Ciulla Lipkin, a mom of two.
"If you look at the history of sitcoms, family is constant throughout, and you can start to see how from the Bradys and the blended family to 'All in the Family' with the Bunkers … they were addressing really serious things in the frame of the sitcom," she said.
Television is "such a powerful tool," added Gold, who is also a mom of two. "It's a situation comedy, but we can still deal with subversive issues and make them funny."
Our favorite TV moms
'Everyone knew an Archie Bunker'
Racism, sexism, homophobia – those are just a few of the controversial issues that "All in the Family" tackled with humor.
"Everyone knew an Archie Bunker," Gold said. "Everyone knew his (son-in-law) Meathead. Everyone knew the beautiful wife who kept her mouth shut until she didn't … and when she finally opened her mouth, it was beyond profound."
Day, the educational psychologist who also has a 25-year-old daughter, remembers the show as being unlike anything she had seen before – and unlike anything her parents had seen, either.
She was most taken by how Bunker's daughter, Gloria, and her husband, Michael, whom Bunker nicknamed "Meathead," clashed politically with Bunker.
"It was like, 'Oh, so that's what it is. It's this sort of more liberal, progressive view on the world coming into tension with conservative parents,' and that's what I had," Day said. "And I got to see that in a show because I grew up in Georgia … and people were very openly bigoted."
The show has definitely affected her parenting, she said. Although her parents are offended that she holds dramatically different political views, Day doesn't feel that her daughter has to generationally respect her when it comes to politics. And she doesn't. Day calls herself a "Hillary Democrat"; her daughter, Charlotte, leans much more to the left.
"Unlike on 'All in the Family,' when my daughter has her own liberal views, I'm proud of her," said Day, who is also author of "Her Next Chapter," a book about mother-daughter book clubs. "Archie was never going to respect (Gloria). He called her husband 'Meathead.' He had no respect for their views at all, and that was pretty much the dynamic in my family, and so I've intentionally parented my daughter quite differently."
Gresko, the writer, said that when he became a dad, he started watching "Louie," the show starring Louis C.K. that spent a lot of time on the comedy of parenting.
The show was kind of "radical" because it starred a single dad who was also competent, said Gresko, who also teaches creative nonfiction and is working on his first novel. "I think a lot of times in the sitcoms, the dads would be bumbling or would need help, like 'Two and a Half Men,' (where) you have to have two dads to do the job of one mom. 'Louie,' even though he struggles, he's never incompetent."
Watching Louie be devoted to his kids but still have a life beyond his children and share how not every day of parenting is the most amazing moment of a person's life really hit home with him, said Gresko.
Louie clearly showed the stresses and that balance of being a parent who sometimes gets frustrated and annoyed at their child but who also doesn't want to scream at their kids to complain, he said. "He really illustrates that so wonderfully."
How sitcoms have changed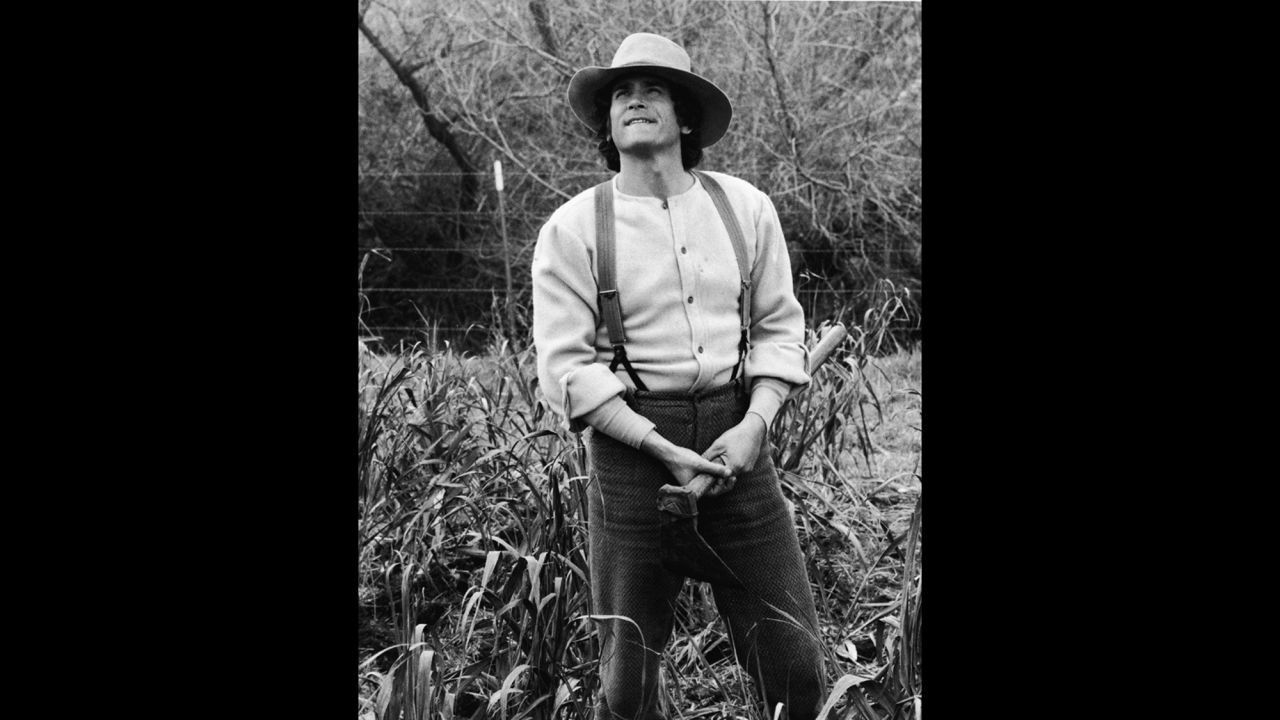 Our favorite TV dads
As great as "Louie" is, it's not a show that the entire family could sit around and enjoy, and that's a big difference from the sitcoms of the '70s, '80s and '90s and the ones on television today.
"There are a lot of shows that I watch with my 15-year-old, but there aren't a lot of shows that I watch with my 15-year-old and my 9-year-old and my 12-year-old," said Rodriguez, the mom and blogger. "They don't overlap as often. There are not a lot of times when you just sit down and watch TV as a family."
What's also changed is that everyone is no longer watching the same shows.
"I feel like every family, no matter your racial background, spent some time engaging with the Cosbys. … Everybody liked Bill Cosby back then," Rodriguez said. "He was this fun dad. He was the quintessential father that everybody wanted their dad to be like, the guy who gives their kids cake in the morning."
"We didn't have 400 channels," added Gold, the comedian. "We all had to watch together at that one time, so that was the zeitgeist. 'Did you see what happened on 'All in the Family?' "
There's no watercooler conversation around one show anymore, Gold said. "The watercooler is now CNN, MSNBC and Fox News."
The television sitcom has definitely come a long way and has pushed boundaries, opening up a whole new world to American audiences.
"Will & Grace," a popular sitcom about a gay lawyer (Will) and his interior designer best friend (Grace), is credited with helping push the country to accept gay rights and same-sex marriage.
"What 'Will & Grace' did for the LGBT community is beyond," Gold said.
Current shows such as "Black-ish," about an African-American family; "Fresh Off the Boat," about an Asian-American family; and "Speechless," about a boy with special needs, are examples of the kind of diversity in programming that can entertain but also educate, said Ciulla Lipkin, of the National Center for Media Literacy Education.
But as far as sitcoms have come, there is still a "long way to go" in terms of showing the actual diversity that exists in the country and moving past stereotypes, she said. The costs of a lack of diversity are enormous, she added.
Follow CNN Health on Facebook and Twitter
"If you simply look at just what is happening in the Muslim community right now, is that for the great majority of Americans, they don't have a close relationship with someone who's Muslim, so all they see is what they see in the media, and unfortunately, what we see in the media is either the news, which portrays them in an incredibly negative light, or they're being portrayed that way in television shows," Ciulla Lipkin said.
"We need to start seeing representations of all kinds of people on TV, even in comedy. The impact of a character on a sitcom with a hijab could be one small but effective step towards getting Muslims to be seen in a different light," she said. "We need to open people's eyes and we have to be willing to push boundaries to do that. "
What sitcoms influenced you and/or your parenting? Share your thoughts with Kelly Wallace on Twitter @kellywallacetv.