Story highlights
The Supreme Court ruled that the immigration rules are in line with human rights law
But it said elements regarding children and other income sources should be amended
The UK Supreme Court upheld immigration rules Wednesday that require British citizens to have a certain level of income to bring their foreign spouses to Britain.
Since new rules were introduced in 2012, the UK partner – a British citizen or recognized refugee – must have a minimum annual income of at least £18,600 (around $23,000) for their spouse to live with them, if the spouse comes from outside the European Economic Area.
Previous rules only required the couple to show that they could support themselves without the need of state help in the form of welfare payments.
Four couples challenged the rules on the grounds that they breached their human right to a family life.
Handing down their ruling, the Supreme Court justices upheld the "Minimum Income Requirement" rules, saying they did not violate human rights legislation.
But they said the rules did not take proper account of the best interests of any children involved, or alternative sources of income, and should be amended.
Ruling 'real victory for families'
Advocacy groups working for migrants' rights said that although the income threshold was upheld in principle, the qualifications in the ruling had given hope to families divided by the current rules.
Saira Grant, chief executive at the Joint Council for the Welfare of Immigrants, described the judgment as a "real victory for families especially those with children."
The court had backed the advocacy group's position of the past five years that the best interests of children were not being protected and that other sources of income should be considered, she said.
"This judgment confirms that the Government's position is now untenable and they must now take immediate steps to protect the welfare of children in accordance with their legal duty," she said.
According to the JCWI statement, an estimated 15,000 children, most of them British citizens, are separated from one parent as a result of the minimum income requirement.
Lawyers for the families involved in the case had argued that the income threshold, which goes up with each child the couple will need to support, was set too high.
The rules also don't take into account the income of the partner seeking to enter Britain or their earning potential – sometimes higher than that of the UK partner – once they are admitted.
'Most stressful time of my life'
One of those impacted is Briton Caroline Coombs, from Somerset in the west of England.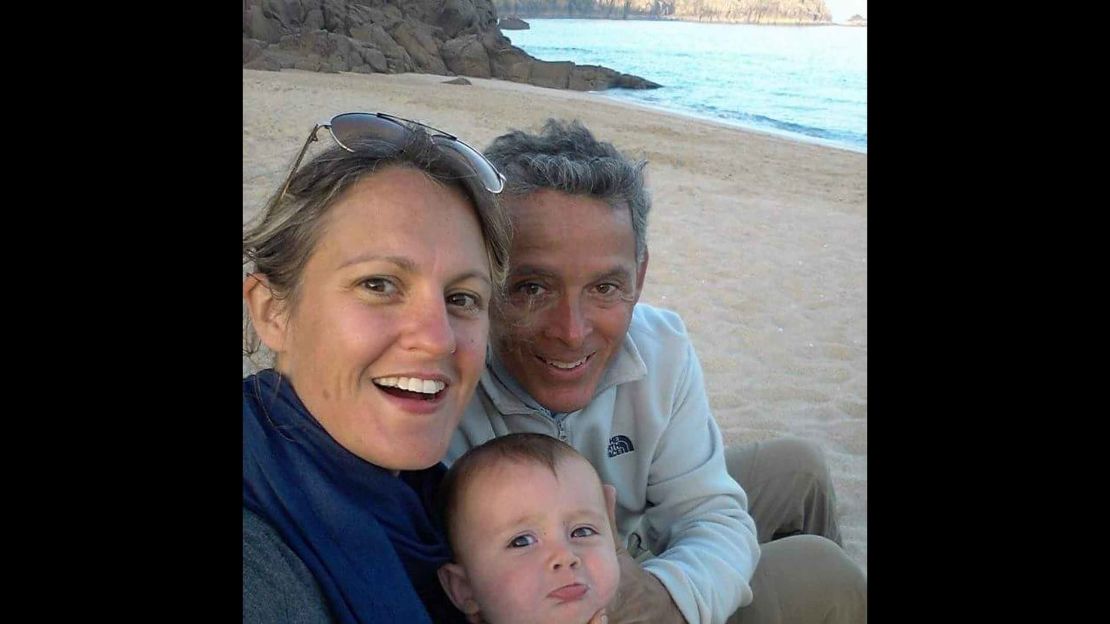 Under the current rules, she and her husband Carlos Alarcon Real, a businessman from Ecuador, face being separated or having to leave Britain with their son Thomas, now 15 months old.
The couple met and fell head over heels in love in Ecuador, Coombs told CNN, but decided they wanted to stay in Britain after the baby was born. "My family was here, a mother needs her support network," said Coombs, 41 and a freelance TV producer.
But she said there was no way she could meet the minimum income requirement while on maternity leave, with no pay, no recent work history in England and with a brand new baby.
Carlos initially came to the UK on a visit visa last June. After the couple decided to stay on in the UK, they looked into their options and were told he would have to go back to Ecuador, she said. The couple filed an appeal in July and are still waiting to hear when they will have a court hearing.
"During that whole process, I have been emotionally, mentally stressed," she said. "What was supposed to be the most beautiful time of your life, when you've just married someone and had a baby, (it's) supposed to be magical – it was the most stressful time of my life."
'Thomas is the real victim'
The situation left her struggling with depression, Coombs said, and she's had to claim benefits to keep the family afloat. Added to the stress of not knowing what might happen next is her husband's frustration at not being allowed to support his family.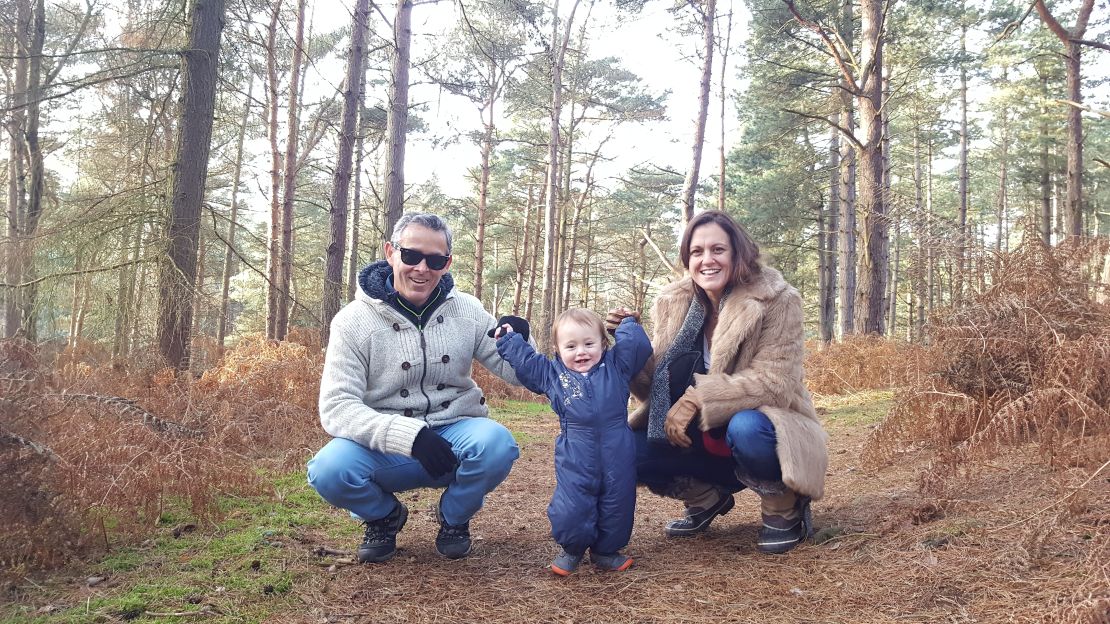 "From day one, he has wanted to work," she said. "He's a proud man, he's a businessman, he's had his own company … and he has said 'I will clean, I will do whatever it takes, as long as I'm providing for my family.' But he's not been allowed to do that."
Coombs' greatest concern is for the impact on her young son of any separation. If her husband is deported to Ecuador, the family would face being apart for at least a year, she said. That's because of the time it would take her to find sufficiently well-paid work, especially as a freelancer, and maintain that income for six months as required. In addition, she would have to pay for childcare while she's at work.
"Thomas is the real victim in all this because he would lose access to his father," she said. On the other hand, if the whole family left for Ecuador, Thomas, a British citizen, would lose the opportunity to grow up in Britain, with a good education system and other advantages, she said.
Coombs queries why the UK government doesn't help foreign spouses to find work, rather than automatically treating them as seeking to exploit the welfare system.
While the family waits for a court date, she is pinning her hopes on the Supreme Court's prioritization of the welfare of children in its ruling.
"When you are a family you just want to be together, and just want to be a normal family, like any other person," she said.
'Limited hope'
A Home Office spokesman said the court had endorsed the government's approach in setting an income threshold "that prevents burdens on the taxpayer and ensures migrant families can integrate into our communities."
He added, "The current rules remain in force but we are carefully considering what the court has said in relation to exceptional cases where the income threshold has not been met, particularly where the case involves a child."
J M Wilson Solicitors, representing some of the parties in the case, said, "There is now some light at the end of the tunnel to those families that have been separated by allowing alternative sources of income and even more so if there are children involved."
The Migrants' Rights Network, a UK charity supporting migrants' rights, said in a statement that the ruling "could give limited hope to some of the separate families with children but the four families who brought the appeal will not find out whether they can live together in Britain until their cases are reconsidered."