Story highlights
Todd Vance suffered from PTSD after serving in Iraq
"Martial arts 100% saved my life," he said
Now he helps other veterans through his P.O.W. program
Todd Vance was serving in the US Army when the September 11 attacks occurred.
"I decided to re-enlist for another three years," he said. "And I asked to be part of the first deployed unit to Iraq."
Vance served as a squad leader and ran more than 250 combat missions before returning to San Diego in 2005.
"At first, it was all elation. I was just happy to be alive and happy to be out of the military," he said. "Slowly but surely, reality was setting in about what I had seen and what I had done."
Facing his own battle
About six months after returning home, Vance began encountering his own personal issues.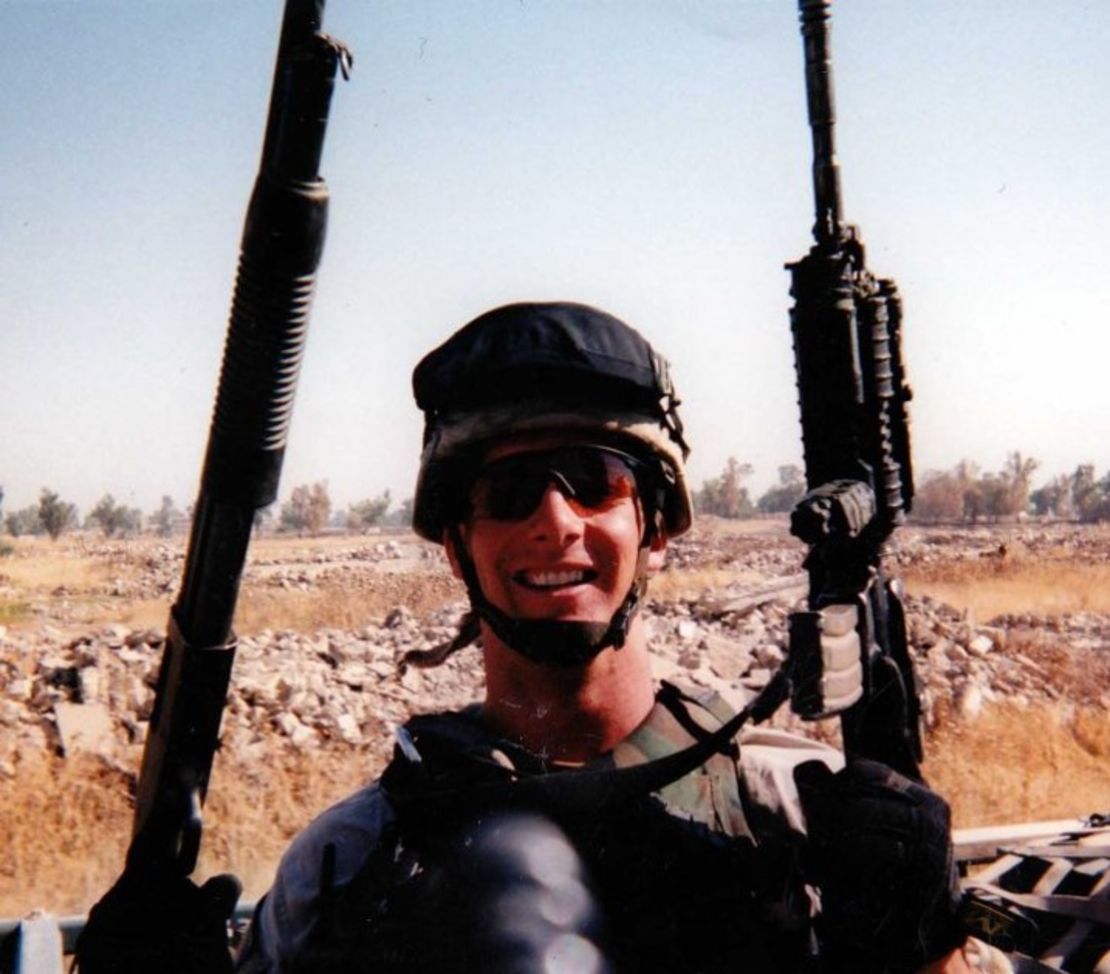 "I turned into a recluse. I was drinking too much. Basically anything that would either produce an extreme adrenaline rush or numb my adrenaline rush and the hypervigilance and anxiety I was having," he said.
Vance went to the Veterans Affairs center for counseling. He was diagnosed with post-traumatic stress disorder and sent home with a shopping bag of medications, including mood enhancers, sleeping pills and anti-anxiety meds.
Along with drinking, he started abusing the prescriptions he had been given.
"I'm glad my family ended up telling me I needed to seek professional help," Vance said.
He went to therapy and decided to go back to school. But it wasn't until he got involved with mixed martial arts that his life began to change.
"Martial arts 100% saved my life," he said.
Fighting for veterans at home
Vance, who had been a professional Muay Thai fighter in high school, started training at the local MMA gym.
"It gave me the structure, the discipline, the camaraderie, the routine that I needed to have in my life that I was missing so much from the military," he said. "Before training, I had no reason not to drink until 3 in the morning. I was training six days a week, often two times a day, and eating clean."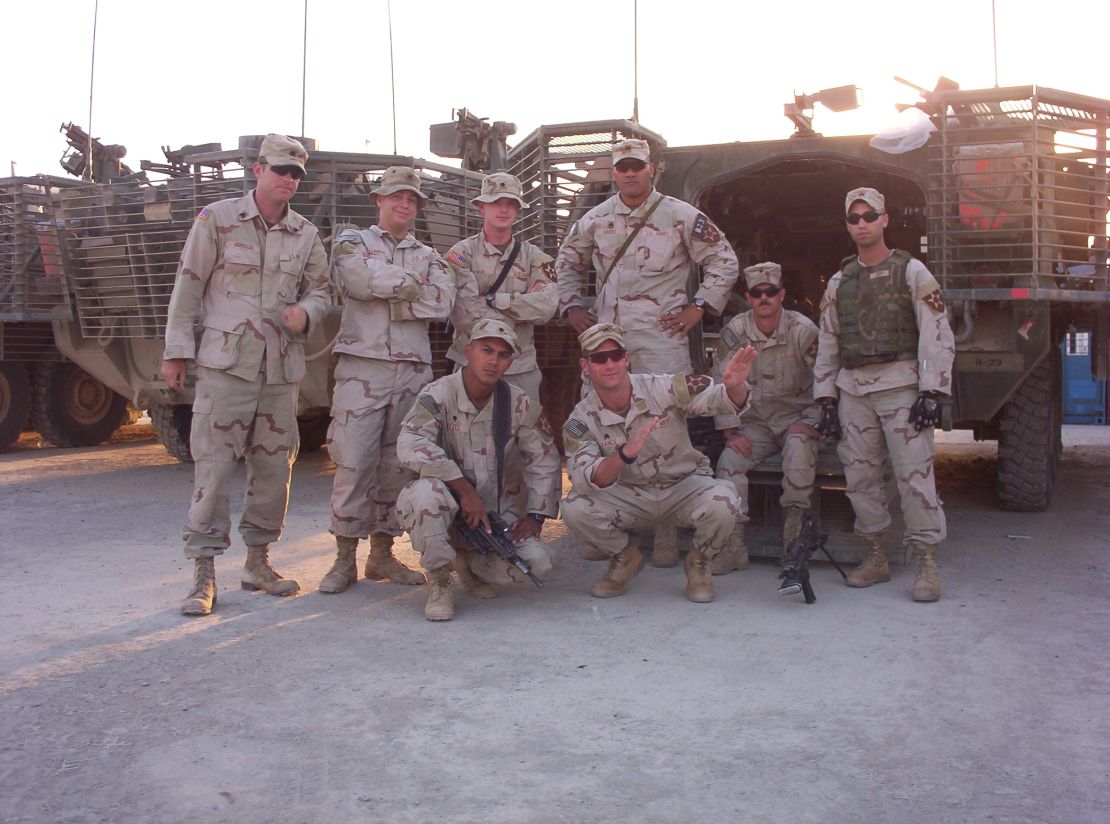 Vance finished community college and enrolled at Point Loma Nazarene University, where he earned a degree in social work.
"I realized I had a passion for working with and for military veterans," he said.
He decided to pay it forward and start an organization that uses mixed martial arts to help veterans overcome PTSD and other challenges adapting back to civilian life.
"If a veteran is happy and content with their daily life, they may or may not be drawn to a program like this. But somebody who is facing anxiety and post-traumatic stress and all those different issues, they'll probably be here," he said.
'Focused on technique and fitness'
The program started off as a veteran competition team and became a nonprofit in 2012. Vance called it P.O.W., short for Pugilistic Offensive Warrior Tactics.
"It plays on (the term) prisoner of war because when you come home from combat, you're a prisoner of your own personal war," he said.
It may seem counterintuitive that a "violent" sport like MMA is helping people cope from the violence of war. Vance disagrees.
"Martial arts is focused on technique and fitness. … We have served more than 275 veterans, and all the success stories we have is a testament to the effectiveness of the program," he said. "We see people get right out of the military, they're young, they're a mess, they don't have any employment or social skills. Two or three years later, they are working on their master's degree."
The program offers free mixed martial arts classes for veterans three times a week at the Undisputed Downtown gym in San Diego. But it's also group therapy disguised as MMA.
"We offer peer-to-peer coaching, support and counseling," he said. "We're doing a lot of exposure and vulnerability sharing to where they can start to feel normal around a group of people."
MMA helps veterans stay calm, think critically in stressful situations and move on, Vance said.
"It helps people that have anxiety and depression and who are dealing with trauma to be present in the moment," he said.
At the end of each class, he also incorporates yoga to help the veterans clear their mind and leave with a clean slate.
Vance recently conducted a study of 30 participants over a one-year period. The results showed a 90% improvement in physical health; 80% improvement in coping with stress and symptoms of PTSD; and a 100% improvement in reducing the feelings of isolation.
'They want to help you do better'
Joshua Tanida, who takes the martial arts classes, served as an engineer in the US Navy for four years. About six months before he was discharged, he began suffering from depression, low self-esteem and low self-worth.
"I started losing a lot of drive to do anything," he said. "I just felt distant from everyone. Like nothing really mattered."
Tanida went to the VA for counseling in 2014 and joined the program a year later.
"They help build you up as a person and build your self-esteem," he said. "They know how you feel firsthand, and they want to help you do better. … I'm a whole different person than I used to be."
Vance said it's the best feeling to know that he's helping others.
"It's so therapeutic for me to be able to revisit things that bothered me in the past and to help a younger veteran process that stuff and to get them on track."