Swedish police said 15 to 20 people were injured in a fire at a shelter for asylum seekers on Saturday night.
Two people were badly injured when they jumped from a window to avoid the fire in the town of Vanersborg, police said.
Authorities are investigating the cause of the blaze.
Riots erupt in Stockhold neighborhood
Vanersborg's website said the city's "emergency support for psychosocial care" had been sent to the Restad Farm shelter in connection with the fire. "The municipality has also opened the school in the area to offer a safe place for children."
The fire comes at a time of increased focus on immigration in the country.
US President Donald Trump this month suggested that immigrants in Sweden were to blame for an increase in crime. Trump's statements puzzled many in Sweden.
Sweden has taken in more refugees per capita than any other European country in recent years, fueling tension and spiking anti-immigrant sentiment.
Asylum centers have been arson targets previously.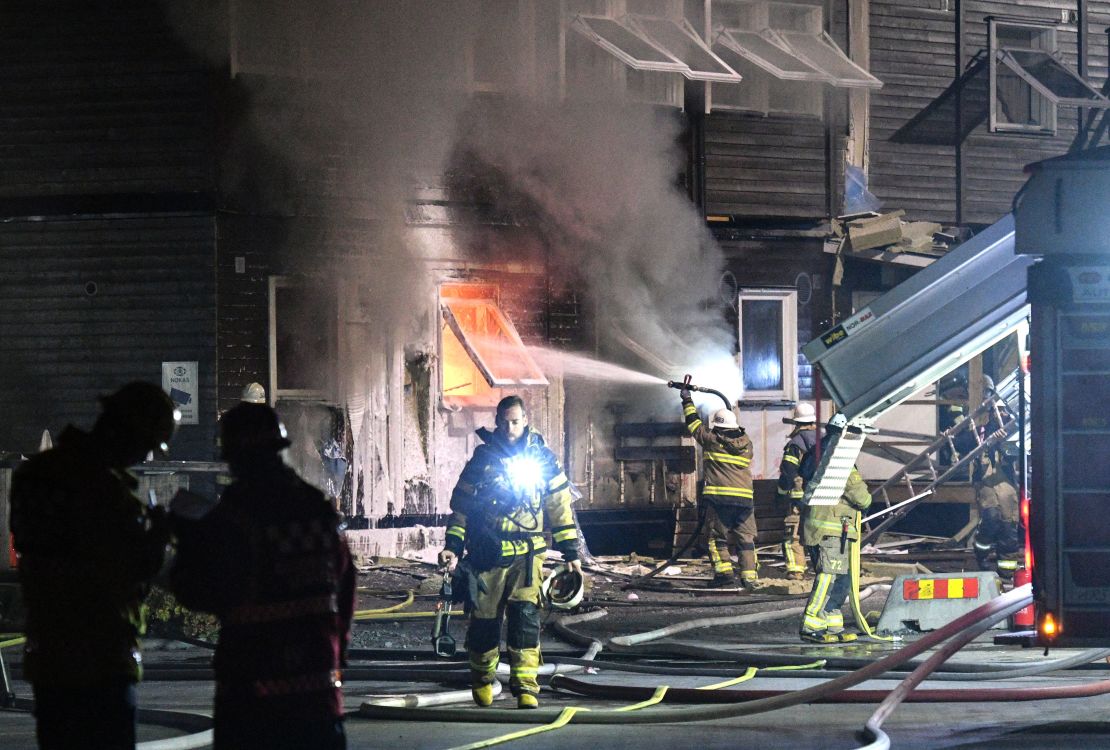 In January 2016, a 22-year-old woman was murdered at the asylum center where she worked, bringing pressure to curb immigration.
Statistics show that Muslims in Sweden are far more likely to be victims of hate crimes than perpetrators. Crime against Muslims in the country jumped by nearly 90% between 2012 and 2015, the government said.
Center is former hospital
Vanersborg is about an hour's flight from Stockholm. It has about 38,000 residents.
Restad Farm is a former hospital. "In the last few years, the buildings have housed a large number of asylum seekers through the Swedish Migration Agency, and a number of new businesses have started here," its web site says.
"Due to its generous size and beautiful location by the Gota River, the area is a popular recreation area for the locals."