Story highlights
"La La Land" was accidentally announced as the winner, when "Moonlight" had won
Social media digs at the snafu
The biggest blunder at the Oscars became instant social media gold.
At first, "La La Land" was announced as the best picture after presenter Warren Beatty appeared baffled by what was on the card. Co-presenter Faye Dunaway glanced at the card and announced the winner as "La La Land."
A flurry of confusion unfolded onstage as the cast and crew of "La La Land" – in the middle of their acceptance speeches – realized the real winner was "Moonlight."
Twitter users posted their interpretation of what happened.
"This is very unfortunate what happened," host Jimmy Kimmel quipped. "Personally, I blame Steve Harvey for this."
He was referring to the famous incident in which host Steve Harvey announced the wrong Miss Universe winner in 2015.
Harvey also joined in on the fun.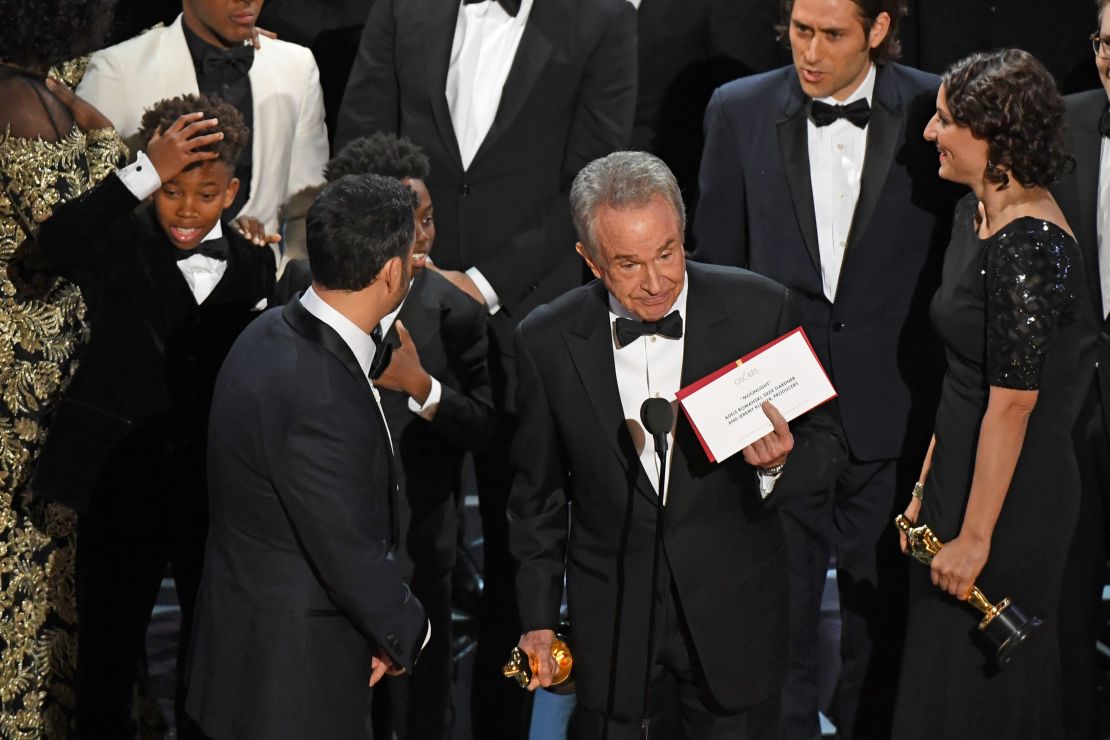 Then, the Internet took over on the shocking moment.
"Have your people call our people – we know what to do," tweeted the verified Miss Universe account.
The comparison to Harvey's gaffe was inevitable.
Maybe this wasn't an actual blunder, hypothesized some viewers. Perhaps this was just a shocking plot twist directed by M. Night Shyamalan.
The director responded to the theory.
Of course, political jokes ensued.
Some smelled a perfect marketing opportunity.
It wasn't such a golden opportunity for PriceWaterHouseCoopers, though.
Regardless of how it unfolded Sunday night, some tweeted how groundbreaking it was for "Moonlight" to take the top prize.
Its director, Barry Jenkins, tweeted the correct card for best picture.