Story highlights
World's largest dhow is under construction
Wooden dhows were used by pearl divers in the Persian Gulf for centuries
Builders hope to revive a dying tradition
Tucked away in a boatyard in Dubai's historical shipbuilding quarter, "Jadaf" is a record breaker in the making.
Nearly 90 meters long and 10 meters high, the wooden dhow modeled on traditional Arabian cargo ships will be the largest of its kind in history, according to the makers.
Ahmed Obaid, who heads up the team working day and night to put the finishing touches on the nautical giant, hopes it will embark on its maiden voyage in March.
For him and his brother, size matters.
"We have this dream," he says. "We want to see our UAE traditions in the Guinness Book of Records. That's why we are building this huge boat."
'World's biggest dhow' to set sail from Dubai
World records are big in Dubai. It is the city with the most records in the Middle East, according to Guinness World Records, including the world's tallest building, the tallest hotel, the tallest residential building, and even the longest handmade gold chain.
Once complete, Obaid's boat will just about beat an 83.7 meter-long dhow built in Kuwait that currently holds the title.
Reviving an ancient art
Aged 47, the third-generation dhow builder hopes to breathe new life into the art of Arabian dhow making.
"Our ancestors worked at sea," Obaid says. "They lived a hard life. They made sacrifices and put a lot of effort into this craft."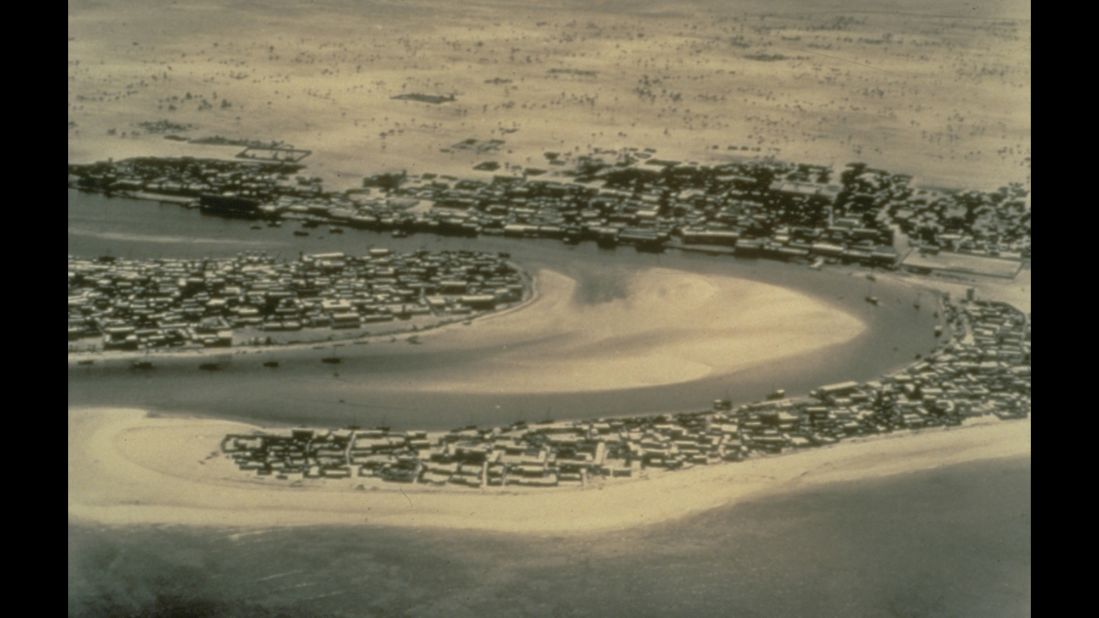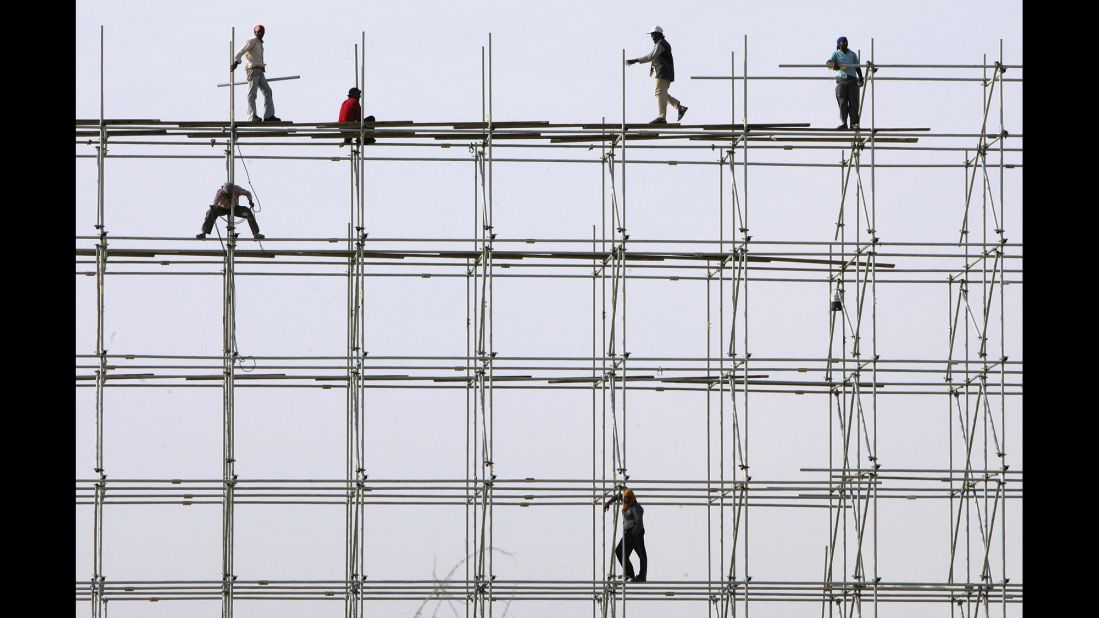 Dubai's evolution: From desert oasis to global metropolis
A team of 25 have been working on the boat for two years. Aside from an electric wood cutter and a few basic tools, the magnificent vessel of around 6,000 tons is made by hand using a technique his father taught him as a boy, Obaid explains – stressing that the process is more like art than conventional construction.
"We don't have engineers. We don't have blueprints to work from," he says.
Building a boat this size doesn't come without challenges. With the traditional dhows made completely of wood, Obaid's design includes steel frames inside the boat. It's a modern touch that will help strengthen the giant structure, which is more than twice the size and weight of traditional models seen in Dubai Creek, which tip the scales at around 2,500 tons, Obaid says.
Historic trade routes
Once completed, Obaid's vessel will carry goods from the UAE to the East African coast, one of many historical trade routes.
The dhows have a long history. While models may vary in shape and size today, a dhow was traditionally a wooden two-masted Arab sailing vessel used in trade across the Red Sea and the Indian Ocean. Made of wood, it commonly had slanting, triangular sails and a sharp upward bow at the front.
"There has always been trade and little boats crossing the Arabian Gulf going to Iran, nearby Pakistan, as they do today," says British historian Peter Hellyer, who moved to Dubai some 40 years ago.
They even embarked on journeys further afield, he adds.
"There are records from China of Arabs from the Southern Gulf reaching all the way to Canton 2,000 years ago," he says.
However, these days, many other the dhows are forced to make way for more modern means of transportation. Some are converted into floating restaurants, used as cruise ships for tourists or to compete in the annual Al-Gaffal dhow race.
Obaid hopes his project will help people reconnect with Dubai's rich maritime history.
"It flows in our blood, in our veins, " he says.