Story highlights
Park due to leave office after a court upheld a vote by lawmakers to impeach her
Twin protests staged both in support of, and against, impeachment
Thousands took to the streets of Seoul to celebrate the dawning of a new political reality in South Korea.
President Park Geun-hye is due to leave office after a Constitutional Court on Friday upheld a vote by lawmakers to impeach her.
With Park out, South Koreans' attention is now turning to what leadership the next election will usher in, and how the new leadership will handle relationships with the US and North Korea.
Police presence in Seoul was heavy Saturday, after violent protests following the court's ruling which resulted in the deaths of three demonstrators.
Pro-Park groups staged an angry demonstration outside Seoul City Hall early Saturday, singing the national anthem and waving Korean and American flags.
But as the sun went down the mood of the city was jubilant, as thousands flocked to a giant celebratory rally on the historic Gwanghwamun Square.
According to the Yonhap news agency, more than 70% of Koreans support Park's impeachment.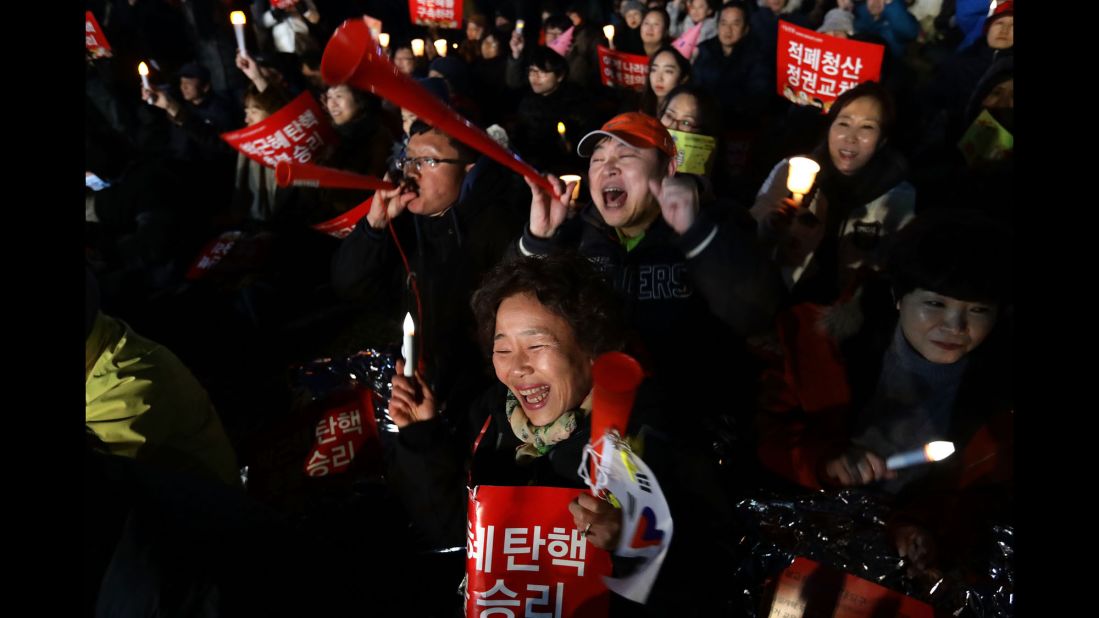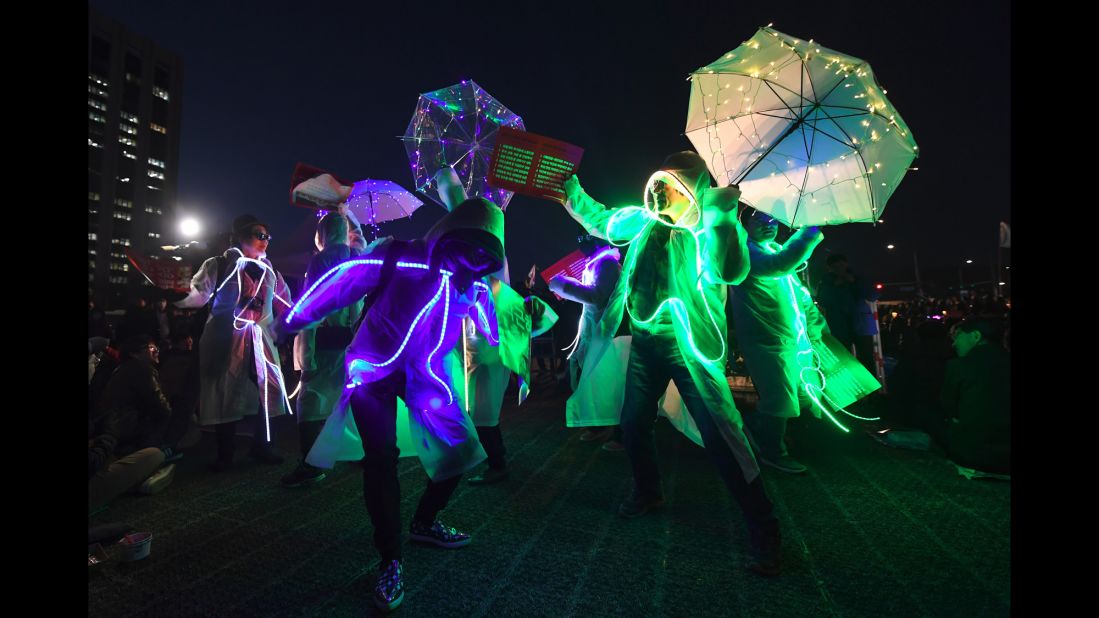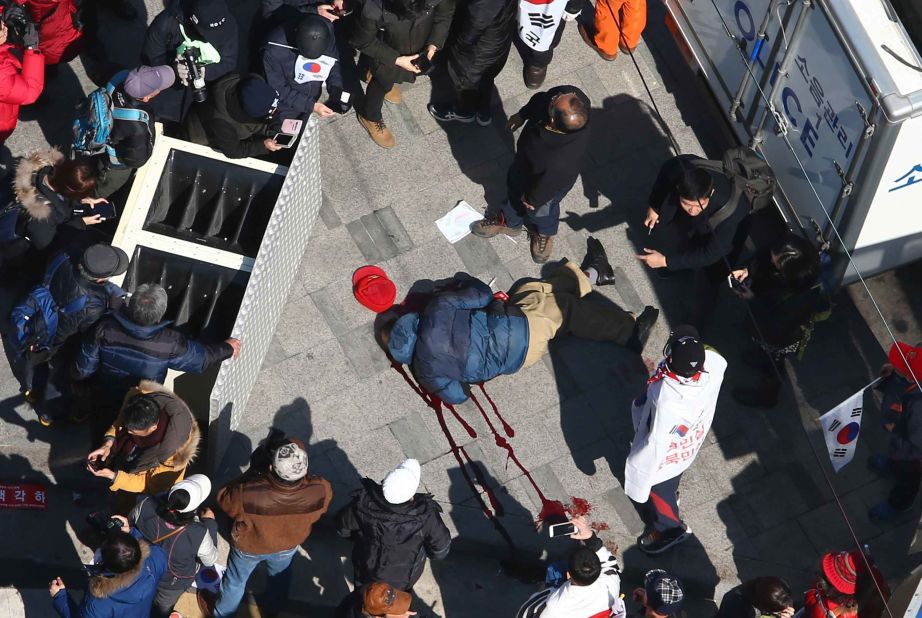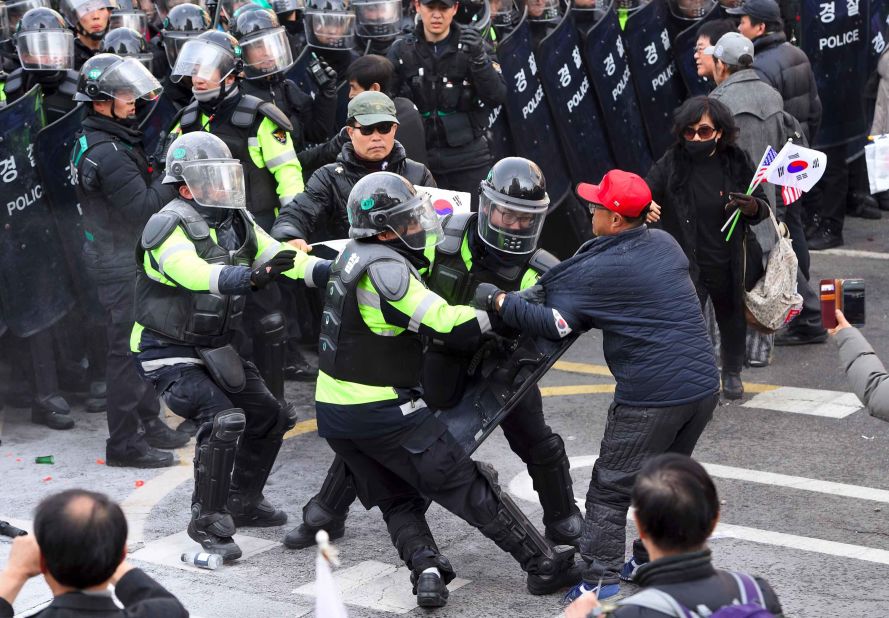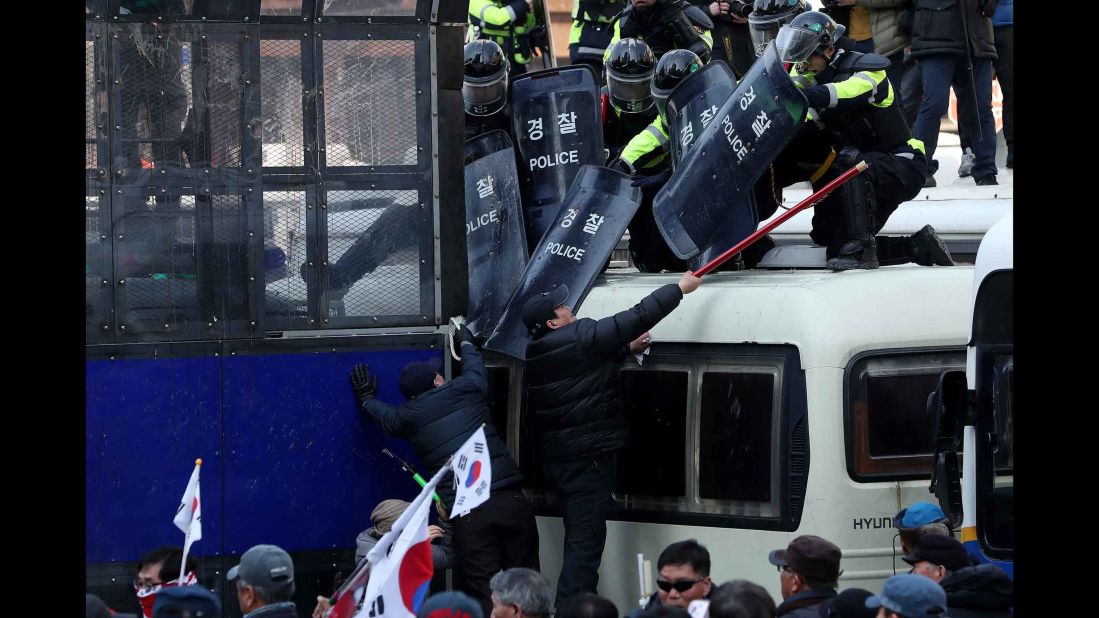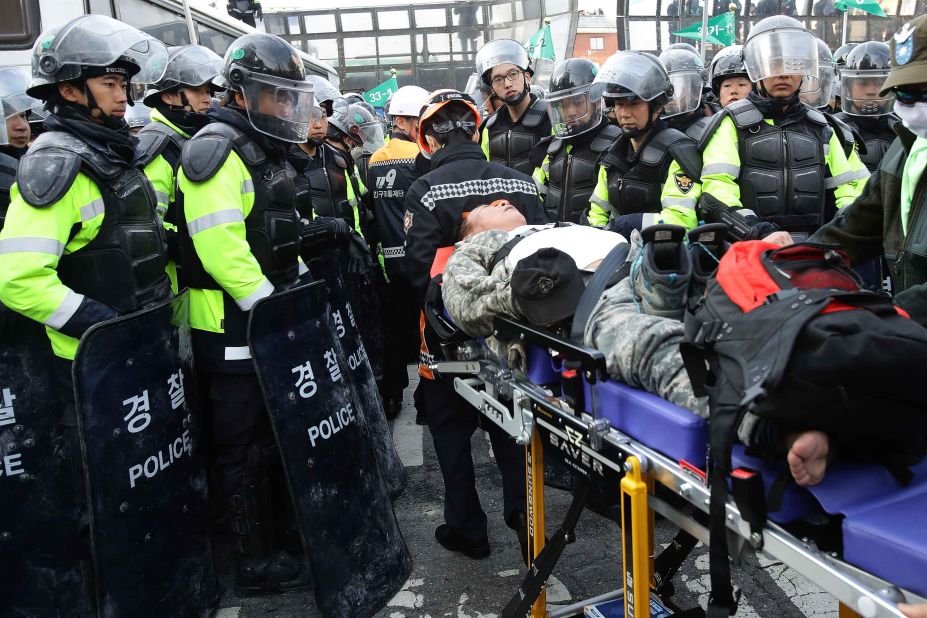 Protests amid South Korean President's removal from office
Seoul music
On stage at Gwanghwamun Square, in front of Seoul's Imperial Palace, rock bands played loud music and there was a festival-like atmosphere.
Unlike an earlier pro-Park rally, attendees at the square represented a cross section of Seoul society, as families with children, students, office workers and trade unionists celebrated together.
"We finally have our weekend back," a presenter shouted from stage. Many of those in the crowd have been turning out every Saturday throughout the bitterly cold winter to call for Park's ouster.
One band played a cover of Queen's "We Are The Champions."
"Today feels like a festival," Mun Ha-neul, 17, said. "Everyone is feeling happy."
University student Kim Ga-yun, 26, agreed. "We've been (protesting) for more than 90 days," she said. "At least today, we should be allowed to have a celebration."
Housewife Lee Dong-sun, 36, who joined many of the protests against Park, had brought her two young sons to the square.
"Before, when there were other protests, I would just sit at home, even when I agreed," she said. "But after I had children, I felt I could no longer ride on the backs of others … to bring them the future I desire."
Some protesters were wary of celebrating too much. Artist An Hyun-jung, 30, who has been staging performances criticizing Park on Gwanghwamun Square said there was still much to do.
"It doesn't feel like this is the end, I think we will be heading to the next fight," she said.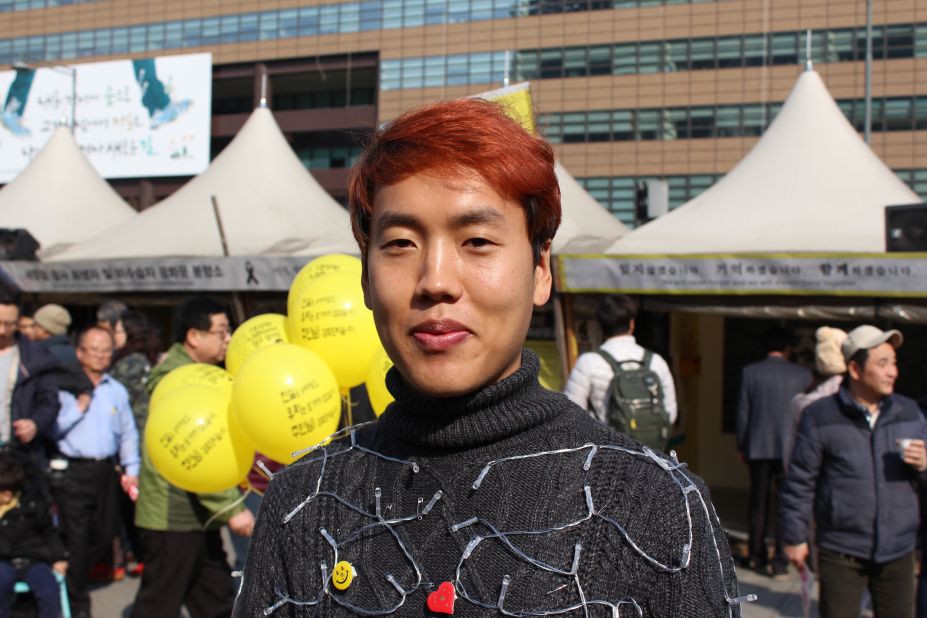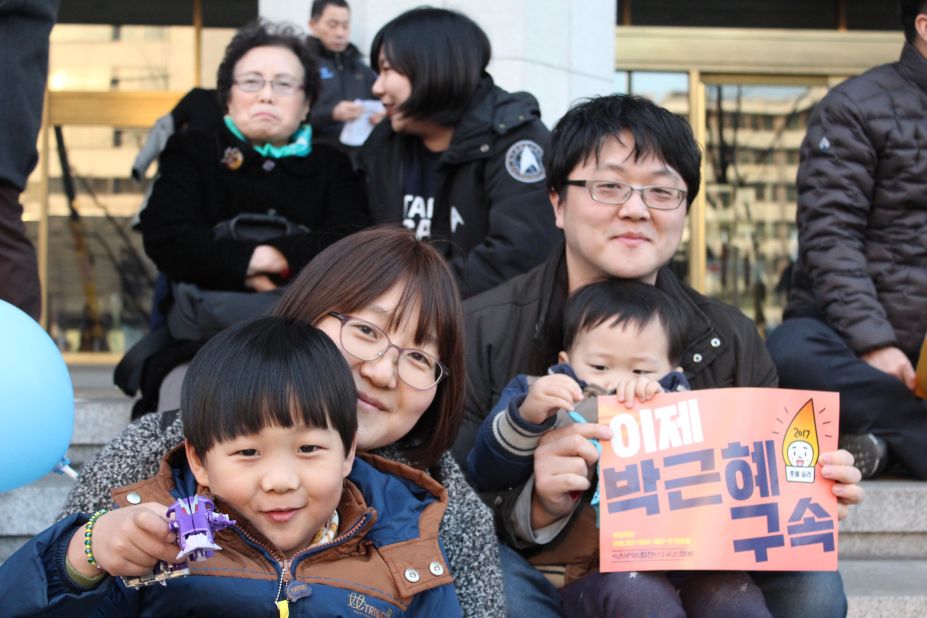 Faces of Seoul protests: Thousands mark President Park Geun-hye's impeachment
Anger and sadness
At a far smaller rally in support of Park earlier in the day, the mood was strikingly different.
"We impeach the impeachment," a presenter shouted from the stage outside Seoul City Hall.
Demonstrators, many of them in tears, were encouraged to introduce themselves to each other for the "struggle ahead."
Jung Yun-hee, 64, criticized the verdict, saying that it was unfair and not in keeping with the letter of the law. "Even if Park was responsible for mismanagement, she didn't personally profit," she said.
"The freedom of the democracy and the constitution are being threatened," said Kim Jung-hyun, in his 40s.
"There was no reason for the impeachment," Jason Choi, 36, told CNN outside City Hall, where he stood draped in a South Korean flag. "But we will follow the decision of the court."
Both Kim and Choi expressed concern that a potential future left-wing government may reverse the decision to deploy the US-built Terminal High Altitude Area Defense (THAAD), a defensive missile system. The first pieces of THAAD reached South Korea last week.
"The next government must support the security relationship with our friends in the US," Kim said. "We support THAAD deployment because right now North Korea and China are pointing their missiles at us."
Pyongyang weighed in on the impeachment Saturday in an editorial from Rodong Sinmun, a state-run media outlet.
"Park Geun-hye is an ignorant and uncouth dictator who squandered the taxpayer's precious money for her own complacency and pleasure," the piece read. "How pathetic is her wretched life."
Choi said he was worried that the next government would be "China friendly," and would stop the deployment of THAAD, which Beijing opposes.
Park's fate
South Korea's first female President remains in the Blue House, South Korea's executive mansion, for now, despite being ordered to vacate her once childhood home when her father, Park Chung-hee, was President.
Prosecutors are expected to begin interrogating Park as early as Monday on corruption charges, and may seek to block her from leaving the country, according to Korean broadcaster YTN.
The President is accused of being unduly influenced by her longtime friend and adviser, Choi Soon-sil, who is on trial for abuse of power and fraud.