A major snowstorm hit the northeast and mid-Atlantic portion of the United States on Tuesday. This is what it looks like across some of the affected cities and states:
New York City
Wet and heavy snow fell as winds whipped through the city. A winter weather state of emergency declared by Mayor Bill de Blasio was in effect until late Tuesday.
Gov. Andrew Cuomo announced that some train services that had been suspended were being restored as the severity of the storm decreased.
Mark Kauzlarich took these photos of New York City before and after the snowfall for CNN.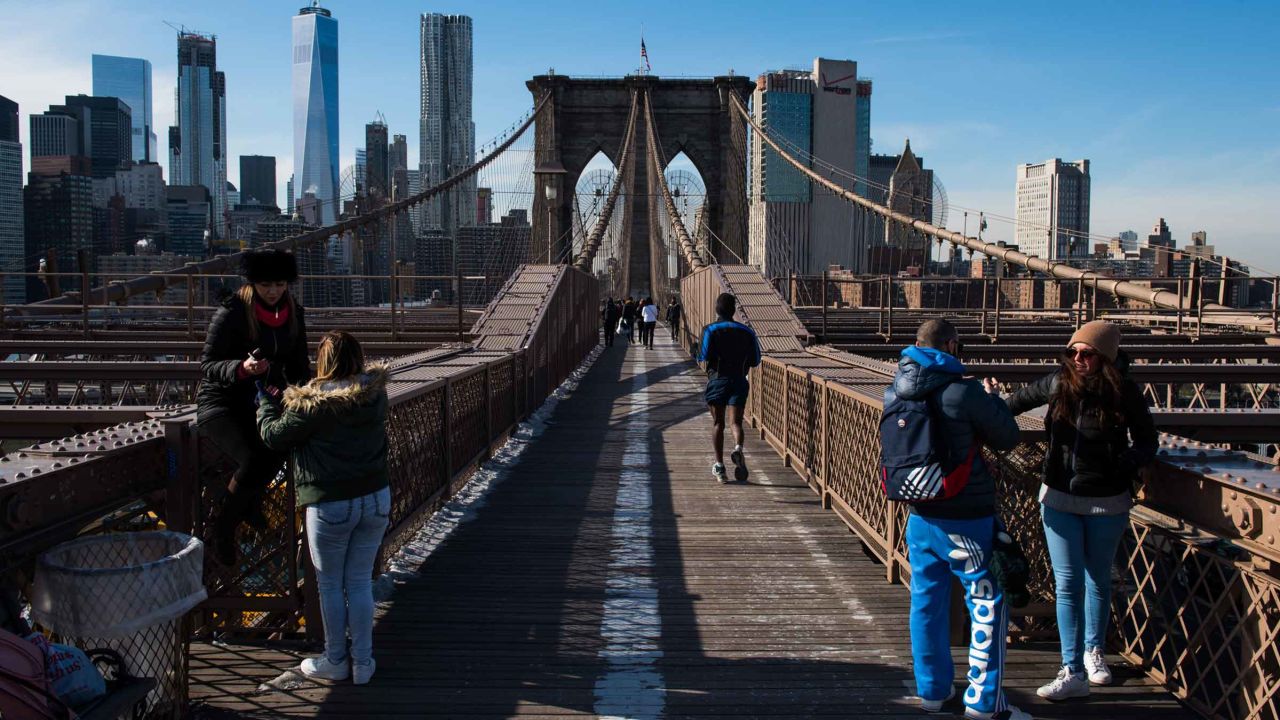 By early afternoon, some New Yorkers had ventured into Central Park.
The National Weather Service downgraded New York City from a blizzard warning to a winter-weather warning Tuesday. Blizzard warnings remained in effect for 5 million people in the Northeast.
If you're at home and want a first-person look at Times Square, experience the snowstorm in virtual reality here.
New Jersey
While snow covered most of New Jersey, Gov. Chris Christie said the storm was not as bad as expected. All weather warnings for the state have been lifted.
The snow, winds and tide caused coastal flooding at Stone Harbor along the Jersey Shore.
Hartford
Connecticut banned highway travel for most of the day. The travel ban was lifted at 5 p.m.
Hartford was under a blizzard warning until 8 p.m. Tuesday. You can see why:
Pennsylvania
Pennsylvania State Police teamed up with the state's Department of Transportation and National Guard to escort a 23-month-old child to a children's hospital in Danville for an emergency medical procedure. The effort ensured everyone's safety, according to the patrol, via Facebook.
Snow in parts of Pennsylvania was nearly 2 feet.
CNN's Lawrence Crook III said the wind combined with sleet at Spruce Street Harbor Park felt like "tiny bullets" hitting his face.
The storm created limited visibility for those attempting to drive in the state.
What you need to know about the storm
Boston area
Residents were hit with "a wall of snow," according to NWS Boston, but some were able to it put to good use.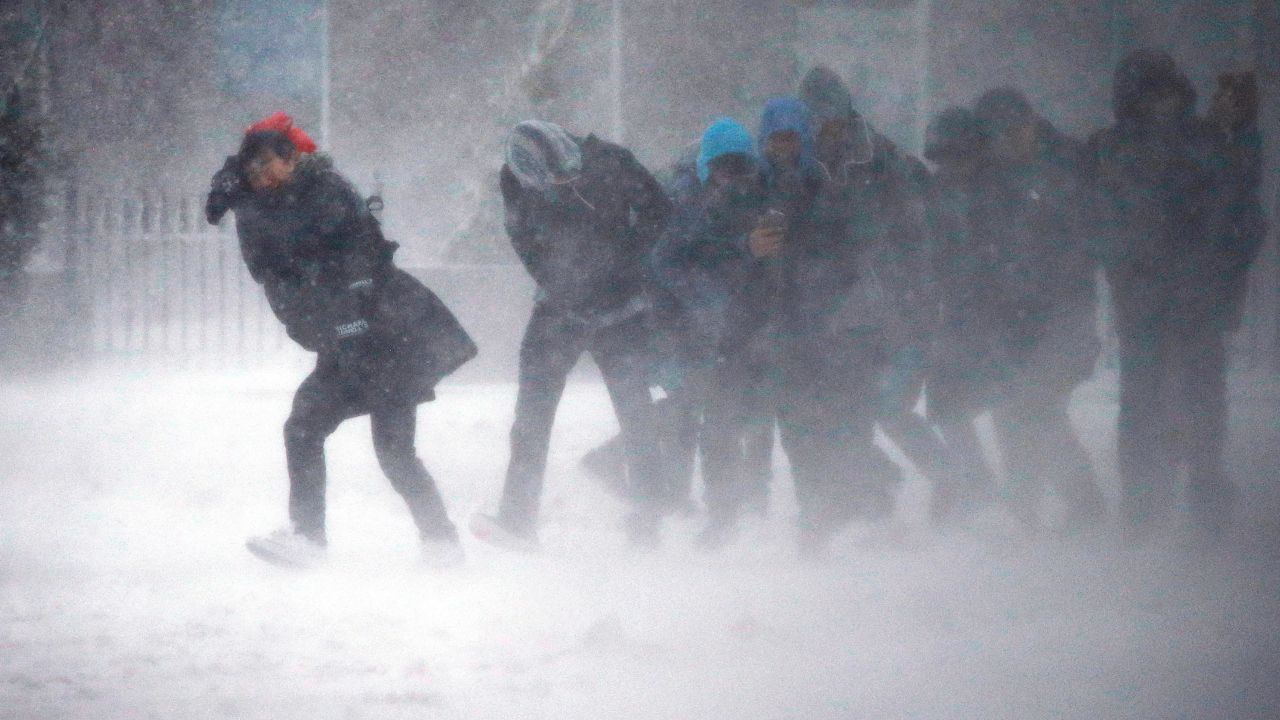 Along the coast of Massachusetts, the storm produced strong waves.
Washington, D.C.
Streets were slippery and slushy, but snow was relatively contained, in the nation's capital.
North of New York City
The Binghamton National Weather Service said the city set a 24-hour record with snowfall of 28.8 inches.
Ron Murphy captured time-lapse footage of snow accumulating on his porch in Apalachin overnight. He began recording around 2 a.m.
A busy highway in Yonkers was almost empty.
In Vermont, neighborhood roads were barely visible …
… and visibility was low, said Robin Baker, who was visiting from Oregon
CNN's Dave Hennen contributed to this report.