Story highlights
When asked to shake hands by reporters and photographers, Trump and Merkel remained stationary
The tense exchange comes after Trump repeatedly bashed Merkel on the campaign trail
President Donald Trump shared an awkward moment with German Chancellor Angela Merkel during her visit to the White House Friday, apparently declining to shake her hand, a traditional gesture in such settings.
During an Oval Office photo-op, a tense Trump barely looked at his German counterpart while quickly answering a few questions from the press.
"Send a good picture back to Germany, make sure," Trump jokingly told photographers.
The President said his meeting with the Chancellor was "very good" and said the pair talked about "many things."
However, when asked to shake hands by reporters and photographers, Trump and Merkel remained stationary. It wasn't clear if the two heard the request, and the two had shaken hands when Merkel arrived at the White House and they shook hands again after a White House news conference.
The tense moment between the American and German leaders comes after Trump repeatedly bashed Merkel on the campaign trail and accused her of "ruining Germany," citing the nation's policies allowing refugees into the nation.
Merkel, who enjoyed a close relationship with former President Barack Obama, is concerned with the President's negative comments about NATO and the European Union.
There was an equally odd moment, but for the opposite reason, when Trump met with Japanese Prime Minister Shinzo Abe in the Oval Office in February. They shook hands for a full 19 seconds.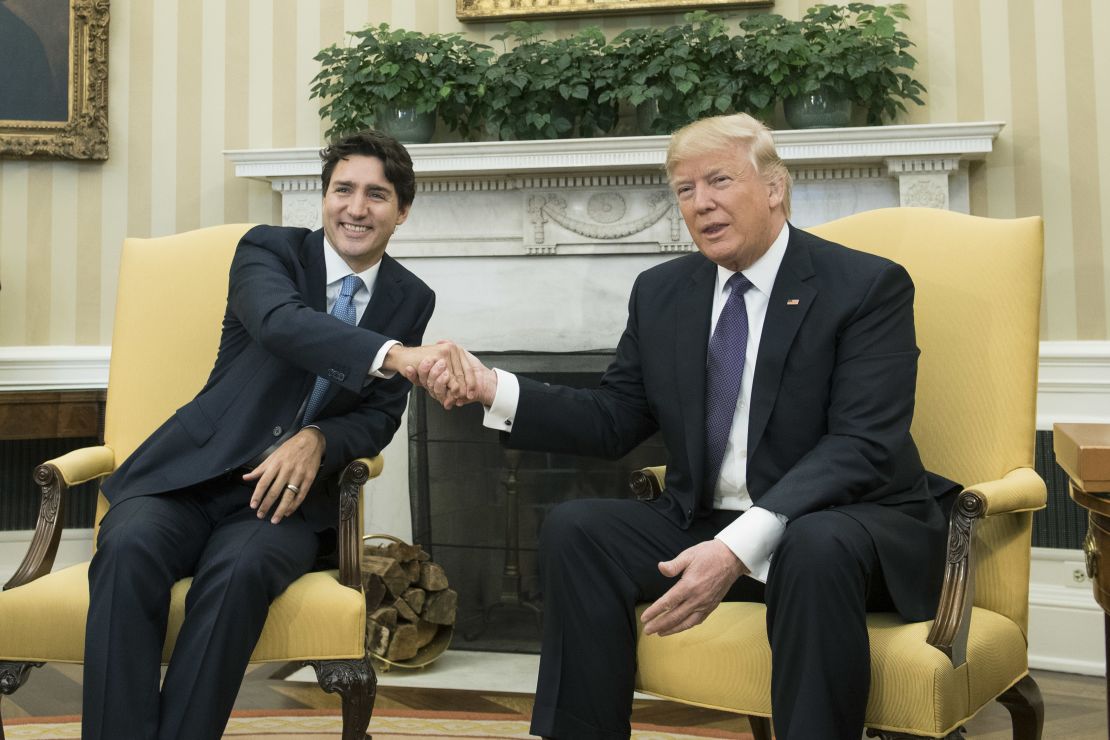 He shook hands with Canadian Prime Minister Justin Trudeau without incident.