Once again, a driver has plowed into a crowd, turning a vehicle into a lethal weapon.
This time, it was in Muenster, Germany, where police said several people were killed and at least a dozen seriously injured Saturday after a delivery truck slammed into people.
Authorities are treating the incident as a deliberate attack, according to a police spokeswoman.
Muenster joins a list of other cities that have fallen victim to a growing trend.
Here's a look at some similar incidents in the past few years and the possible motives behind them:
Manhattan, New York
Date of attack: October 31, 2017
Number of casualties: At least eight people were killed and about a dozen were injured, authorities said.
What happened: The driver of a rental truck hopped a curb and drove down the bicycle path on the west side of West Side Highway in Lower Manhattan near the World Trade Center. After crashing the truck into a school bus, the suspect exited the vehicle while displaying imitation firearms and was shot in the abdomen by a police officer, according to the New York Police Department.
Manhattan truck attack
Why it happened: Sayfullo Habibullaevic Saipov, a 29-year-old originally from the central Asian nation of Uzbekistan, was arrested and charged with 22 federal counts, including eight counts of murder.
He told investigators he was inspired by ISIS videos to use a truck in the attack "to inflict maximum damage against civilians," according to a complaint. Investigators searched two of his cell phones and found about 90 videos and 3,800 pictures, many of which were ISIS-related propaganda.
In particular, Saipov said he was motivated to proceed with his plan after watching a video of ISIS leader Abu Bakr al-Baghdadi questioning "what Muslims in the United States and elsewhere were doing to respond to the killing of Muslims in Iraq."
Barcelona, Spain
Date of attack: August 17, 2017
Number of casualties: At least 14 people were killed and more than 100 were injured, authorities said.
What happened: A van plowed into crowds on the Barcelona thoroughfare of Las Ramblas, a popular stretch filled with cafes, bars and street performers.
Why it happened: Spanish Prime Minister Mariano Rajoy labeled the Barcelona attack "jihadi terrorism." The ISIS media wing, Amaq, has said the Barcelona attackers were "soldiers of the Islamic State" but stopped short of explicitly claiming responsibility for the attacks or providing evidence for their claims.
Charlottesville, Virginia
Date of attack: August 12, 2017
Number of casualties: A 32-year-old woman was killed and 19 people were injured.
What happened: A gray Dodge Challenger rammed into the back of a silver convertible on a narrow side street crowded with anti-racism counterprotesters in downtown Charlottesville. The Dodge driver slammed the car in reverse, going back up the street at a high rate of speed, dragging its front bumper.
The attack took place as rallies drew white nationalists and right-wing activists from across the country to the progressive college town.
Why it happened: Authorities have not announced a motive, but the suspect, James Alex Fields Jr., faces charges including second-degree murder. Investigators have not said whether they believe it was an act of terrorism.
Fields' mother told The Toledo Blade that she knew her son was going to an "alt-right" rally, but said she was stunned to learn he is suspected in a deadly attack.
London (London Bridge)
Baker's shocking video inside Borough Market
Date of attack: June 3, 2017
Number of casualties: Eight people were killed and more than 40 were wounded.
What happened: Three men drove a van into pedestrians on London Bridge before going on a stabbing rampage at bars at nearby Borough Market. They were shot dead by police.
Inside the van, police found two blowtorches as well as what appeared to be 13 Molotov cocktails. The van also had office chairs and a suitcase. Police believe the attackers told relatives they were using it to move.
Why it happened: Police named the attackers as Khuram Shazad Butt, 27; Rachid Redouane, 30; and Youssef Zaghba, 22.
Butt is believed to have associated with the outlawed radical Islamist group al-Muhajiroun, co-founded by notorious hate preacher Anjem Choudary. Counterterrorism sources told CNN that Butt was considered a potential threat to British security and was still under active investigation at the time he carried out the deadly assault.
In a raid of an east London apartment rented by Redouane, police found an English-language copy of the Koran opened at a page describing martyrdom and materials that may have been used to make the Molotov cocktails.
ISIS claimed responsibility for the attack, although the group provided no evidence for its involvement or details of the attack.
Stockholm, Sweden
Date of attack: April 7, 2017
Number of casualties: Five people were killed and about a dozen injured, the Stockholm County Council said.
What happened: A stolen beer truck barreled into pedestrians on a busy shopping street in the center of the Swedish capital before it plowed into a department store. Sweden stepped up its security. National counterterrorism, bomb and air assets also provided support.
Why it happened: The attacker, Rakhmat Akilov, had shown sympathies to extremist groups, including ISIS, Swedish police said. Akilov, 39, was from the central Asian republic of Uzbekistan. He admitted to carrying out a "terrorist crime," his lawyer said.
London (Westminster Bridge)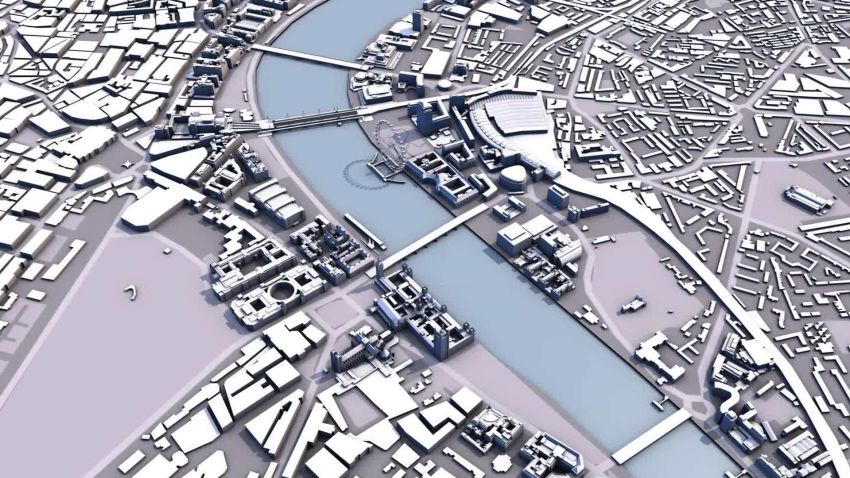 London Attack: An animated map
Date of attack: March 22, 2017
Number of casualties: Five people died in the attack, including an American man and an unarmed police officer, and scores of others were injured.
What happened: Police say an assailant rammed his rental car into pedestrians on Westminster Bridge, not far from the UK Parliament. The suspect then entered Parliament grounds and fatally stabbed a police officer before being shot dead by other officers.
Why it happened: The attacker, identified as 52-year-old British man Khalid Masood, acted alone and was inspired by international terrorism, officials said.
He had been convicted on a string of violent crimes and weapons charges, but officials said they weren't sure how he became radicalized.
"Clearly that's the main line of our investigation – is what led him to be radicalized," said Mark Rowley, Britain's top counterterrorism officer. "Was it through influences in a community, influences from overseas or through online propaganda?"
Nice, France
French feel grief, anger over Nice attack
Date of attack: July 14, 2016
Number of casualties: Eighty-four people were killed and more than 200 wounded.
What happened: Authorities said Mohamed Lahouaiej Bouhlel used a 20-ton truck to strike hundreds of people in Nice, where large crowds gathered to watch Bastille Day fireworks.
After the truck barreled through the crowd for almost a mile, police shot and killed Bouhlel.
Why it happened: ISIS said the attack was retaliation for France's role in the fight against ISIS.
"The person who carried out the run-over in Nice, France, is one of the Islamic State soldiers and carried out the operation in response to calls to target nationals of the coalition which is fighting the Islamic State," the terror group said in a statement.
But French Interior Minister Bernard Cazeneuve said Bouhlel had no record of making militant statements and was not believed to be a member of ISIS.
"It seems he became radicalized very quickly," Cazeneuve said.
Berlin