Story highlights
Nine Russians -- all in key positions -- have wound up dead in recent months
At least one appears to be an assassination
Nine high-profile Russians, including several high-profile diplomats, have died over the nine months since the US presidential election on November 8.
Among the recent deaths were six Russian diplomats. Some of the deaths appeared natural and governments have ruled out foul play.
In some cases, though, questions remain. That's either because the facts have changed over time, details are hard to come by, or the deaths are still under investigation.
Self-proclaimed online sleuths and conspiracy theorists have filled the information void with speculation that the deaths were somehow related to Russia's interference in the 2016 presidential election. No evidence has surfaced to make such a connection.
Here's a rundown of the nine deaths – and one near-fatality: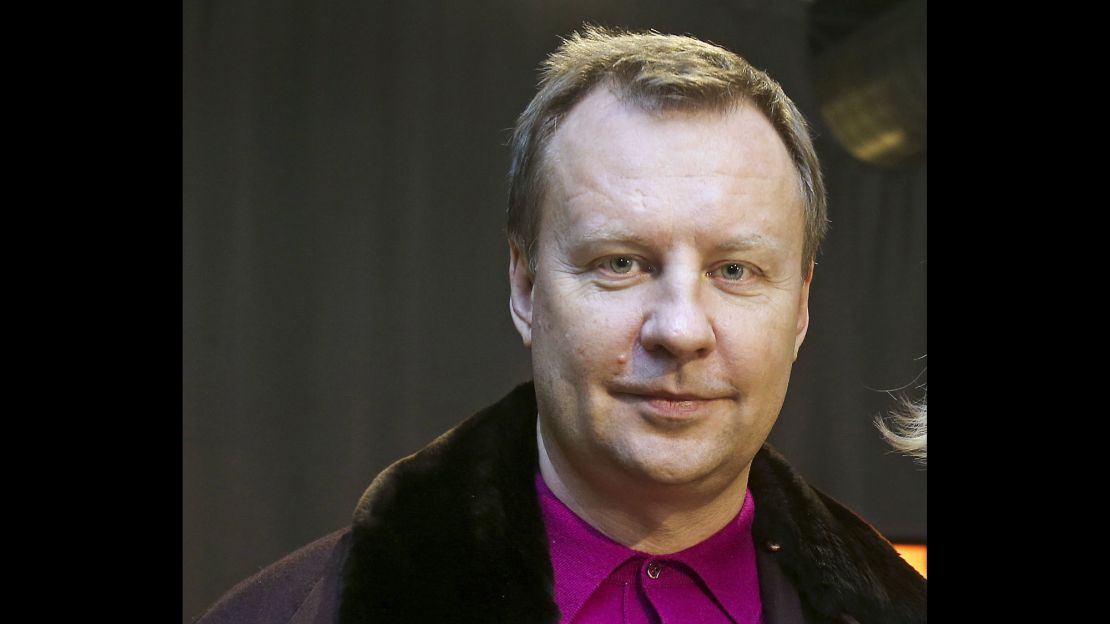 Russian ambassador to Sudan dies while swimming
Russia's ambassador to Sudan, Migayas Shirinskiy, died in the Khartoum Wednesday August 23, according to Russia's Foreign Ministry.
He died while swimming in the pool of his residence, according to state broadcaster Russia 24, after manifesting symptoms of an acute heart attack.
Embassy spokesman Sergei Konyashin said the staff called an ambulance but doctors were not able to save the ambassador. He was appointed to the post in 2013.
The Sudanese police have ruled out the possibility of an assassination attempt, Russia 24 reported, quoting local law enforcement agencies.
Russian politician who fled to Ukaine shot dead
Denis Voronenkov, 45, was gunned down Thursday outside a hotel in Kiev. Voronenkov and his wife both spoke out against Russian President Vladimir Putin after they left Russia for Ukraine in October.
Voronenkov also helped Ukraine in its ongoing fight against Russian influence, testifying in a treason trial against ex-Ukrainian President Viktor Yanukovych, who was perceived as a puppet politician for Putin.
Ukraine's president called the shooting a "Russian state terrorist act." Russian authorities denied the accusation.
Russian ambassador to the UN suddenly dies
Vitaly Churkin, 64, Russia's ambassador to the United Nations, died on February 20 of an apparent heart attack. He was "in his office fulfilling his duties" when he died, according to a statement from the Russian mission at the UN.
Russian ambassador to India dies after brief illness
Alexander Kadakin, 67, the Russian ambassador to India, died on January 26.
A spokeswoman for the Russian embassy in New Delhi said that Kadakin died after a short illness and that there was nothing "special or extraordinary" about the circumstances that led to his death.
Kadakin had worked in India since 2009. Indian Prime Minister Narendra Modi described him as "a great friend of India" who worked hard to strengthen relations between the two countries.
Russian diplomat found dead in Athens
Andrey Malanin, a senior diplomat at the Russian embassy in Greece, was found dead in early January.
Malanin, 54, was the head of the Russian embassy's consular section in Athens. Police sources told CNN that worried colleagues called authorities after Malanin didn't show up to work for a few days. Police entered his apartment on January 9 and found him dead on his bedroom floor.
Initial reports from Greek police suggested Malanin died suddenly from natural causes. Two Greek police officials said foul play was not suspected. An investigation remains underway.
Former intelligence official found dead in his car
Oleg Erovinkin, who had close ties to Russian intelligence, was found dead on December 26 sitting in his car on the streets of Moscow. Russian news outlets reported that he was 61 years old. Russian government agencies have not released an official cause of death.
He was a former general in the Russian law enforcement and intelligence agency known as the FSB. He also served as chief of staff to Igor Sechin, the president of state-owned oil giant Rosneft. Sechin enjoys a close relationship with Putin that dates back to the 1990s.
Because of Erovinkin's background, conspiracy theorists and Russia watchers have speculated that he might have been a source of information in the 35-page dossier that detailed alleged links between the Trump campaign and Russia. No evidence has emerged to firmly substantiate those claims.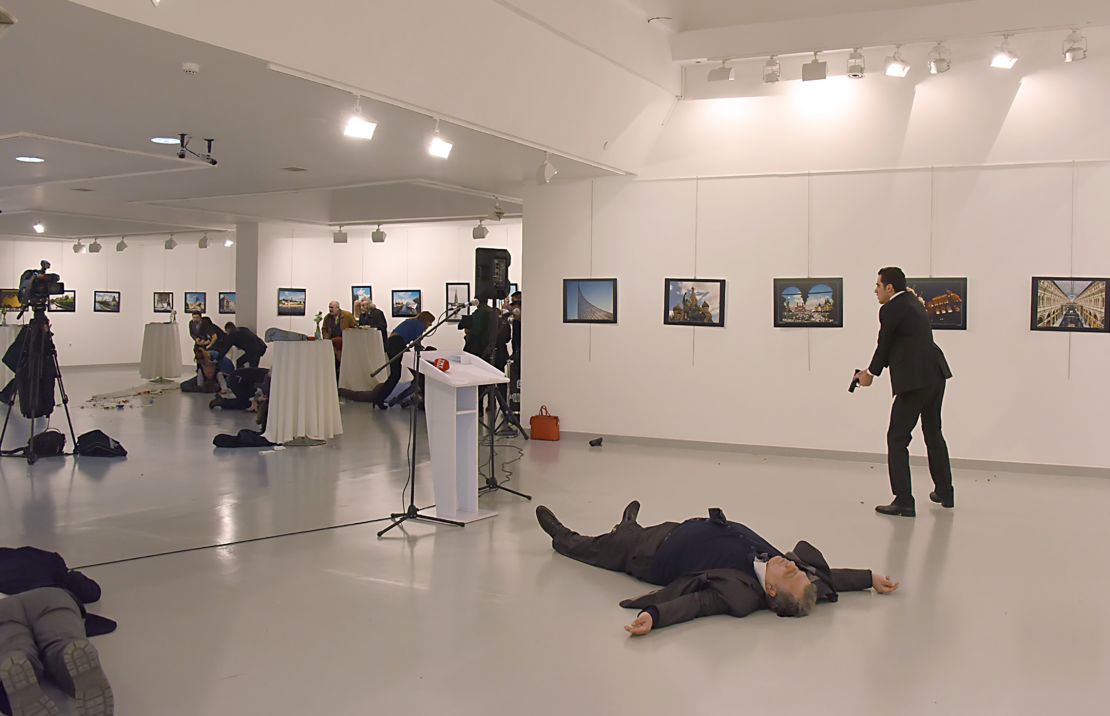 Diplomat fatally shot in back
Russia's ambassador to Turkey, Andrey Karlov, 62, was assassinated in Ankara on December 20. He was shot at point-blank range by a gunman while speaking at an art exhibition. The shooter, who was a Turkish police officer, shouted "do not forget Syria" during the assassination.
Russian diplomat shot to death in Moscow
The same day as Karlov's killing, Petr Polshikov, 56, a senior Russian diplomat, was shot to death in his Moscow home, according to Moscow newspaper Moskovskij Komsomolets. The paper said Polshikov's wife found him in their bedroom with a pillow over his head. Underneath the pillow, police found Polshikov with a head wound.
A spokesman from the Russian Foreign Ministry said Polshikov's death was likely an accident and had nothing to do with his official government duties, according to Russian news outlet REN-TV.
Russian official in NYC dies on Election Day
On the morning of the US election, November 8, about an hour after the first polls opened in New York City, police received a 911 call about an unconscious man inside the Russian consulate. When they arrived, they found Sergei Krivov, 63, unresponsive. Emergency responders declared him dead at the scene.
Krivov, who was born in Russia, had served in the consulate as duty commander involved with security affairs, according to Russian news reports.
Russian consular officials first said Krivov fell from the roof. Then, they said he died of a heart attack.
The initial police report filed on the day of the incident said Krivov was found "with an unknown trauma to the head," according to a New York Police Department spokesman.
However, after conducting an autopsy and finishing its investigation, the New York City Medical Examiner ruled that Krivov died from bleeding in the chest area, likely due to a tumor. Police sources said foul play wasn't suspected and that Krivov had been in poor health.
Russian lawyer for whistleblower is nearly killed
In March, a private Russian lawyer on an anti-corruption crusade reportedly fell from the fourth floor of his Moscow apartment.
Nikolai Gorokhov, 53, was near death with "severe head injuries" and remains in a hospital's intensive care unit, according to his friend, investor Bill Browder.
Gorokhov represented Sergei Magnitsky, a fellow Russian lawyer who exposed Russia's largest ever tax fraud – and was later jailed and beaten to death in a Moscow detention center. Gorokhov continued his client's fight.
CNN's Medhavi Arora, and Elinda Labropoulou, and Simon Ostrovsky contributed to this report.