Story highlights
French far-right presidential candidate Marine Le Pen has sought closer ties with Russia
Vladimir Putin spokesman: Russia isn't trying to influence upcoming French election
Russian President Vladimir Putin stressed the "great importance" of ties between his country and France as he met French far-right presidential candidate Marine Le Pen at the Kremlin on Friday, Russian state-run news agency Tass reported.
Putin's spokesman, Dmitry Peskov, told reporters that Russia was not seeking to influence the upcoming French election but had the right to communicate with French politicians.
Russia had no intention of "interfering in anyone's internal business or electoral processes," Peskov said.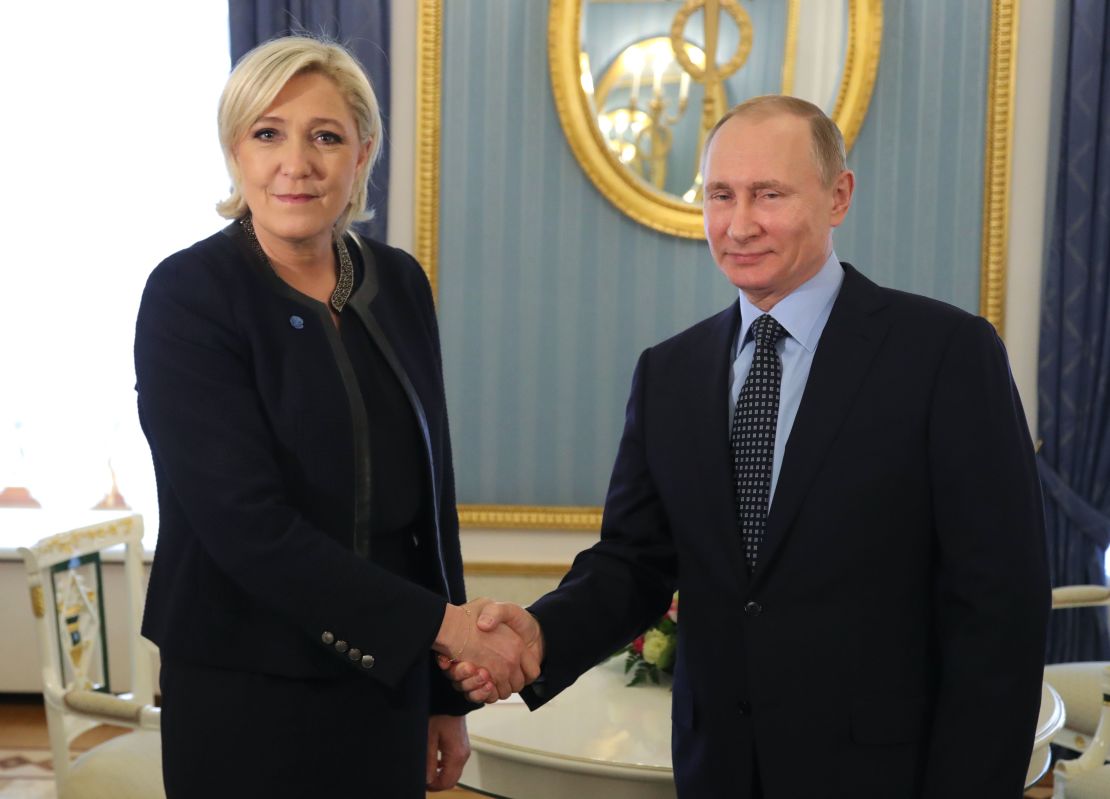 In turn, Le Pen, leader of France's far-right National Front party, criticized European Union sanctions against Russia, calling them "unfair and silly," Tass reported.
Le Pen told the speaker of Russia's lower house of parliament, Vyacheslav Volodin, that she had "always pressed for the abolition of sanctions" because she regarded them as "counter-productive," Tass said.
Closer to Russia
The only French presidential candidate to meet with Putin, Le Pen is one of the front-runners in the French election. The first round of voting will be held April 23.
She openly wants closer ties with Russia and has previously been criticized for taking a loan from a Russian bank.
In an interview last year with CNN, Le Pen said she was left with no choice after French banks turned her down.
Paul Smith, professor of French studies at the University of Nottingham, said the candidate used funding from Russian banks to support her campaign.
"The Russians very much like her, and Russian banks have certainly helped her and her father before in financing their political activities," says Smith, adding that she's not the only French politician.
"She's not the only candidate to be in favor of better relations with Russia – (François) Fillon is, too. And she is skeptical about France's future in NATO."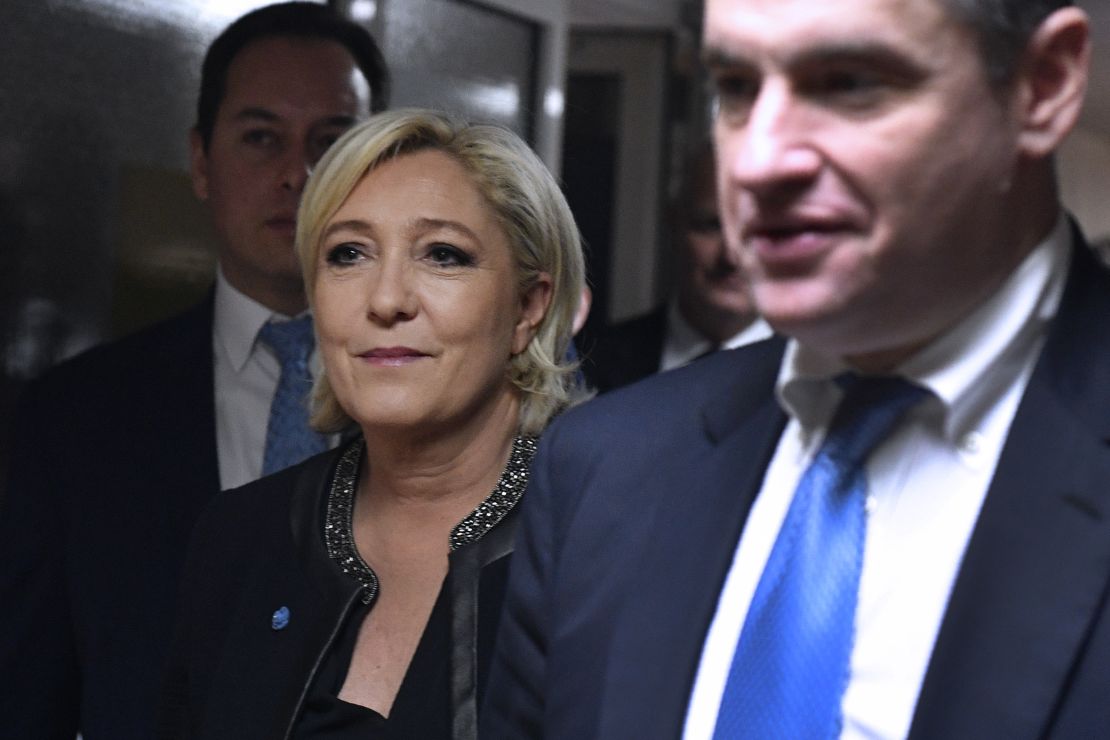 Le Pen's chances of winning have been aided by a scandal that has ensnared her opponent, Republican Party candidate Fillon.
Magazines in France reported that his wife and two of his adult children were given no-show jobs that earned them nearly 1 million euros ($1.08 million).
Le Pen has said a referendum on France's membership in the EU would be called within six months of her election.
CNN's Emma Burrows contributed to this report from Moscow