Story highlights
ER patients who experienced a car accident were given psychological interventions to prevent PTSD
This included playing Tetris, which reduced intrusive memories in those using it by 62%
After experiencing or witnessing a traumatic event, such as a car accident, people are likely to develop anxiety or distress in relation to that event soon after the experience, leading to post-traumatic stress disorder (PTSD).
But a new study has shown that playing the computer game Tetris within hours of experiencing trauma can prevent those feelings from taking over your mind.
PTSD occurs when intrusive memories linked to fear from a traumatic event become consolidated in a person's mind by them visualizing the event in a loop until it becomes locked in their brain.
Competing with the visualization, such as with a game like Tetris, can block that consolidation form happening.
"An intrusive memory is a visual memory of a traumatic event," said Emily Holmes, Professor of Psychology at the Karolinska Institute in Sweden, whose team led the study. "Tetris also requires imagination and vision. Your brain can't do two things at once, so this interrupts."
Tetris is a simple, visual and addictive computer game in which the goal is to line up falling shapes to form rows that then disappear when aligned. As rows disappear, more shapes fall and the longer the game lasts, the higher the score.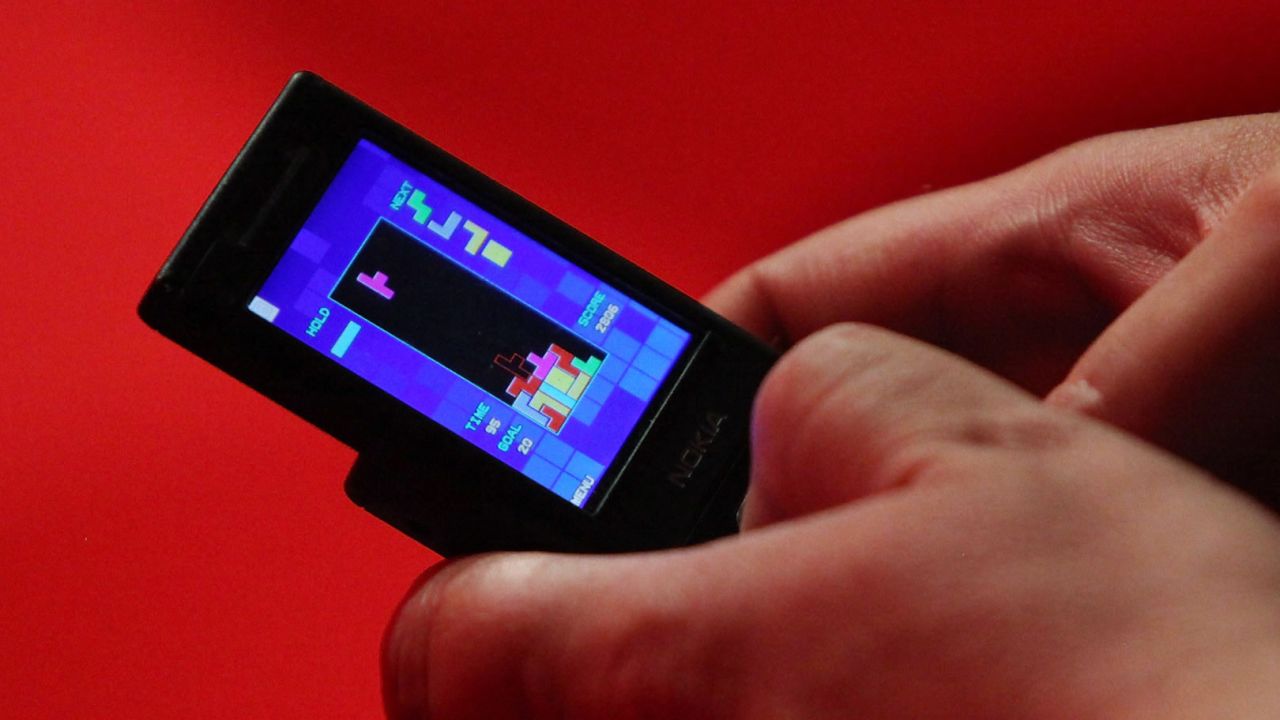 Holmes hopes that use of these simple and early strategies with patients could help prevent the onset of PTSD. The current standard treatment doesn't begin until after people develop the condition.
PTSD is estimated to effect 3.5% of adults in the US, according to the National Institute of Mental Health. The percentage is similar globally, at 4.6%, according to the World Health Organization.
Effective soon after an accident
Researchers tested the game on 71 patients in a UK emergency room who were seeking care after a motor accident. Half of them received standard care for their injuries, while the other half received a psychological intervention within six hours of their accident in which they were asked to recall their trauma, practice playing Tetris and then given the game to play on their own.
The patients were then monitored for one week, during which time they tracked how often they had memories, or flashbacks, relating to their accident. The people who has played Tetris reported 62% less memories on average over the week.
"After two days they had gone down to pretty much zero," Holmes told CNN.
Researchers have long believed that intervening early – within hours or days of the event – could stop the fearful memories from developing in the brain. This is the first study using something as simple as a computer game.
Holmes has been researching the use of Tetris in this way for more than a decade in the lab and this proof-of-concept study is the first time she has experimented with patients.
The research remains in it's early stages, she stresses. What we need to do is a larger study," said Holmes who also hopes to monitor the effectiveness of her approach over a longer period of time, up to six months.
The need for more insight using a larger cohort of people was raised by consultant Mark Salter from the Royal College of Psychiatrists, as well as the need to test options other than Tetris. "The study is small … and not everyone plays Tetris or is computer literate," he told CNN. He added that there is also the challenge of "getting someone to participate when they've just seen something terrifying."
But he was intrigued by the findings and the ability of this prevention measure to be given soon after someone experiences a trauma. "What's exciting about this is that it happens quickly," he said. "It allows an immediacy to the intervention."
Salter said the approach needs to include other options that are more universally acceptable since "it's not just Tetris that does this."
Holmes said that anything visual and engaging could have a similar effect. But, he added, other engrossing activities using other parts of the brain, such as number or word activities, may not work, or make things worse.