Story highlights
Li Na retired in 2014
China's first major winner made $20 million last year
Plans to build tennis academy bearing her name
She may have hung up her tennis racket more than two years ago, but two-time grand slam champion Li Na is still winning big in business.
China's first major singles champion, Li has been busy since she quit tennis in 2014 following a string of injuries.
Now 35, Li has since had two children with her husband and former coach, Jiang Shan. Business interests include movie and book deals, her own clothing line in China with long-time sponsor Nike, appearances in reality television shows and possibly her own tennis academy in China.
"We pass on many things," Max Eisenbud, Li's long-time agent at IMG, told CNN. "It is just crazy how much interest there is."
READ: How Li Na and the $225 million Wuhan Open took on the world
Li Na Land
Starting her own tennis academy in China to help young Chinese players is "a huge priority" Eisenbud said.
"My idea is to create a 'Li Na Land' where you have a restaurant, a hotel and spa resort," he said.
Although Eisenbud said he's still looking for the right location, the project was "getting nearer."
"We're not interested in just getting an academy and putting her name on it," he said. "Li Na wants a very good school system to go with it. But then you have to partner with the right school, because we're not going to run the school."
French Open
Li became a household name in China, the world's second largest economy, when she beat Italy's Francesca Schiavone on the clay of Roland Garros in 2011. That match was watched by over 116 million people in China alone.
Li, who also won the 2014 Australian Open and rose to a career-high No. 2 in the world that same year, is still one of China's most popular stars, with more than 23 million followers on Chinese social network Weibo.
Known for her aggressive game style on the court and dry wit off it, Li often clashed with the Chinese tennis federation over issues, including prize money.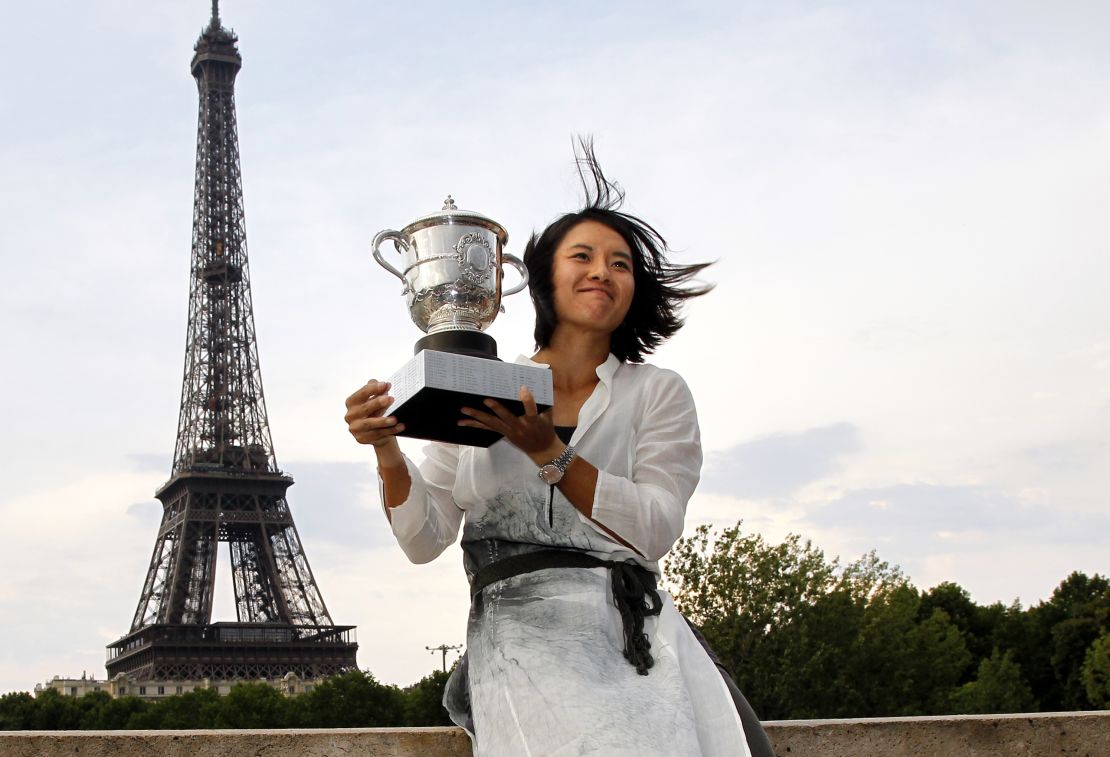 But her historic win in Paris helped put the sport on the map in her home country, where some 15 million people now play tennis, according to the International Tennis Federation. That's up from one million in 1988.
After her French Open victory, Li signed a string of endorsements and became the world's second best-paid female athlete after Maria Sharapova, who is also represented by Eisenbud.
READ: The hunt for the next Li Na
'True pioneer'
Even in retirement, Li is still a marketing force to be reckoned with.
Last year, she made more than $20 million, according to Eisenbud, from projects and endorsements with blue chip companies, including Nike, Mercedes Benz and Swiss luxury watch brand Rolex.
That's $2 million more than in her final year on the women's Tour. when her off-court earnings were calculated at $18 million by Forbes.
"She comes from one of the wealthiest countries in the world," Eisenbud said. "And I always call her the Billie Jean King of that country, she's a true pioneer."
READ: Maria Sharapova happy to have her "day job back"
Reality TV
Li and her husband, whom she often refers to as Dennis, have also been taking advantage of China's growing appetite for reality television.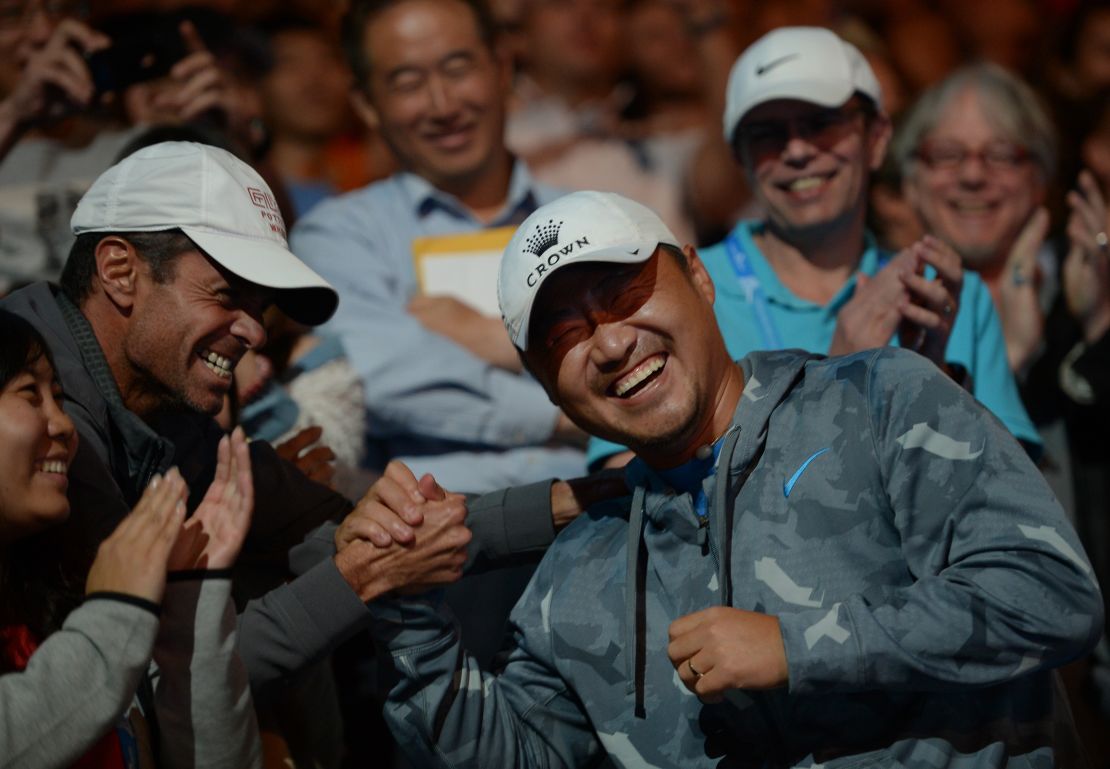 "That business has boomed in China and she's made some really big money doing that," Eisenbud said.
Li is in the process of starting her own television production company, which may produce a reality show starring the former player and her husband taking up different sports alongside other famous athletes in China.
A movie based on Li's life, directed by Chinese filmmaker Peter Chan and on which she is acting as a consultant, will start filming this year.
Although Li often said her main goal once she retired was to become a housewife, she has barely sat still since chronic knee injuries forced her to end her career.
Visit cnn.com/tennis for more news and videos
"She has just really surprised me in how much she really wanted to do and grow businesses," Eisenbud said.