Story highlights
The pilot ejected in "an unpopulated area" and "is OK," an official said
The F-16 was from the 113th Fighter Wing of the Air National Guard
A US F-16 crashed several miles outside Joint Base Andrews in Maryland on Wednesday, two Air Force officials told CNN.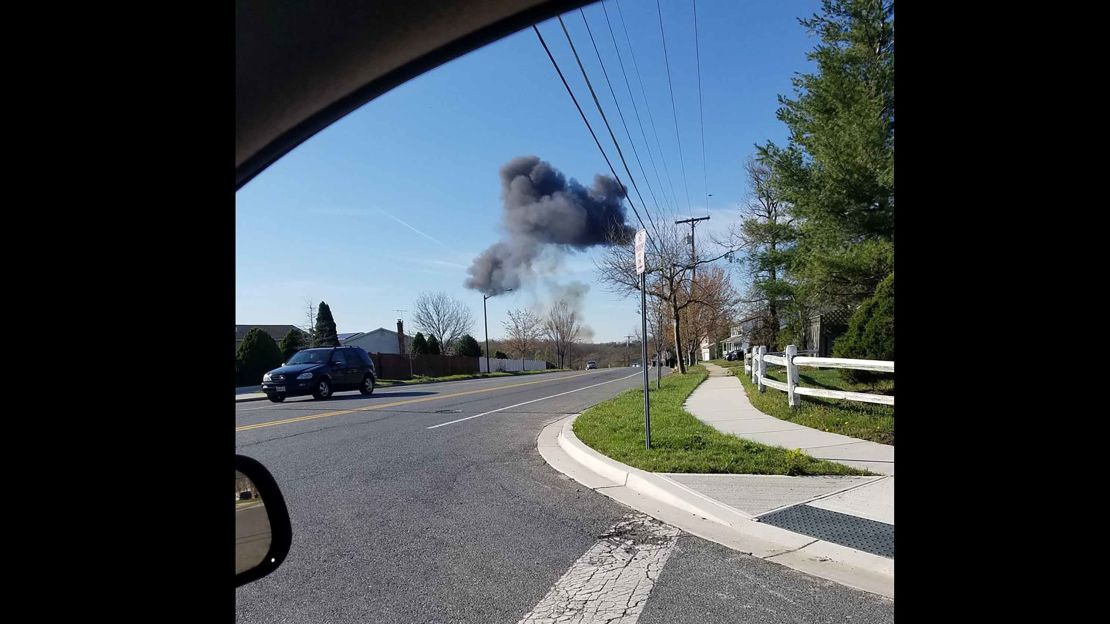 The crash took place about six miles outside the base, which is located in Prince George's County, and occurred during a routine training mission, according to Air Force officials.
The pilot ejected in "an unpopulated area" and "is OK," one of the officials said, adding that the F-16 was from the 113th Fighter Wing of the Air National Guard, which is assigned to Joint Base Andrews.
He landed safely about one mile from the crash site and is being treated at a nearby hospital, according to Prince George's County Acting Fire Chief Benjamin Barksdale.
Police said that there have been no reports of injuries to people on the ground or damage to nearby homes, as the jet crashed in a wooded area between two communities. The debris field is located just 200 yards from some of the homes.
It is "very fortunate that no lives were lost today," Barksdale said during a press conference.
Large portions of the aircraft, including a wing and the fuselage, were found intact after the crash, allowing investigators to identify it as an F-16, police said.
Air Force Chief of Staff Gen. David Goldfein addressed the incident at a House Armed Services hearing Wednesday morning.
"If you heard jet noises driving into the Capitol, it was likely the F-16s from the 113th Air National Guard Wing at Andrews," Goldfein said. "I learned just walking in this morning that we lost an F-16 from that wing this morning. I'm proud to say at least the news reports are telling us the pilot got out and he's OK."
Lockheed Martin's F-16 Fighting Falcon is a multi-role aircraft, built to carry out a variety of missions. The US Air Force currently has just over 1,000 F-16s in its inventory.
Known as the "Capital Guardians," the 113th Fighter Wing is charged with defending the nation's Capital and also provides fighter, airlift and support forces capable of local, national and global employment, according to the Air Force.
CNN's Jeremy Herb contributed to this report.