Story highlights
Coptic Christians make up roughly 10% of Egypt's population
The Christian minority traces its origins back to the Apostle Mark
A gun attack that killed at least 26 Coptic Christians on a bus in Egypt is just the latest assault on the religious minority group, which has been a target for deadly violence throughout its history.
Ten masked gunman in fatigues opened fire from three vehicles at the passengers as they traveled Friday to a monastery near the city of Minya, the Interior Ministry said. Twenty-five others have been injured, and children are among the victims.
Here's what you need to know about Egypt's native Christians, who trace their origins back to ancient times.
Millions in minority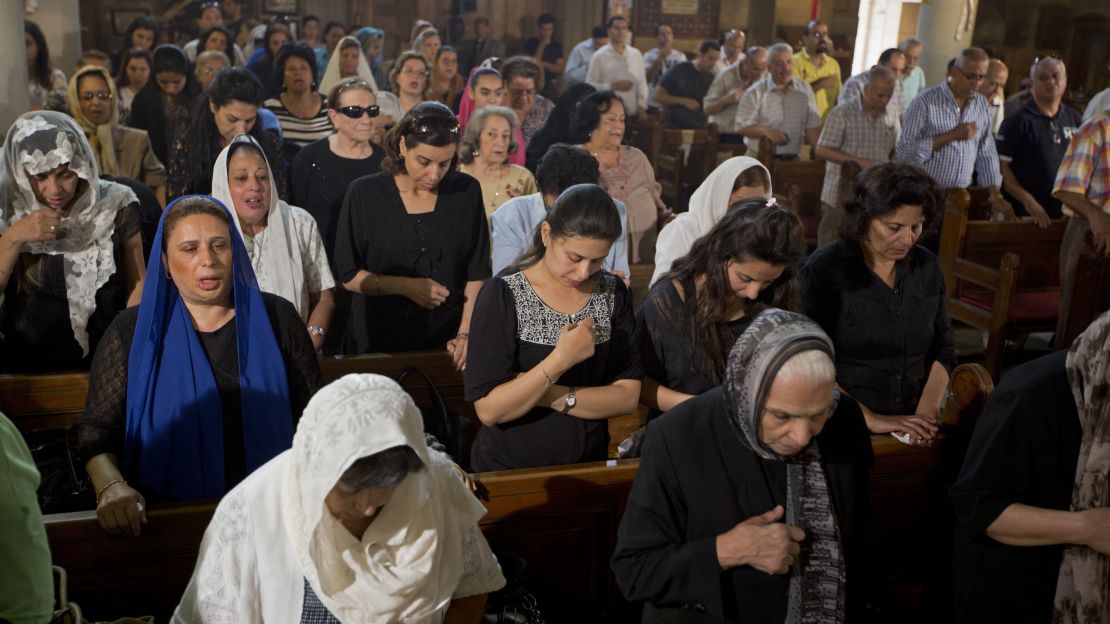 The largest Christian community in the Middle East, Coptic Christians make up the majority of Egypt's roughly 9 million Christians. About 1 million more Coptic Christians are spread across Africa, Europe, the United Kingdom and the United States, according to the World Council of Churches.
Coptic Christians base their theology on the teachings of the Apostle Mark, who introduced Christianity to Egypt, according to the St. Takla Church in Alexandria, the capital of Coptic Christianity.
The Coptic language descends from ancient Egyptian hieroglyphics, according to the World Council of Churches. The word "Copt" is a Westernized version of the Arabic "qibt," which is derived from the ancient Greek word for Egyptian, "Aigyptos."
Hundreds of Coptic monasteries once flourished in the deserts of Egypt, but today roughly 20 remain, as well as seven convents, operated by more than 1,000 Coptic monks and about 600 nuns.
The head of the Coptic Church is the Pope of Alexandria, who is based in Cairo. The church operates primary and secondary schools throughout Egypt, as well as a Coptic museum and a theological college in the Egyptian capital.
History of persecution, recent spike in violence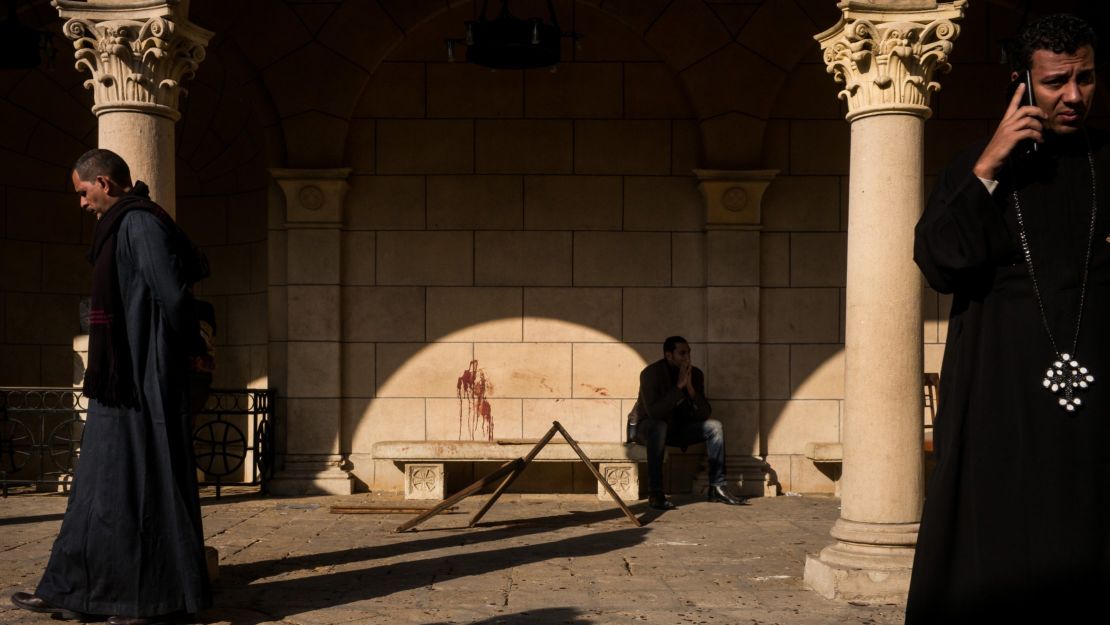 Coptic Christians have been targeted for violence throughout history, notably under the Byzantine Empire and periodically after the Arab conquest in the 7th century. An Islamic caliph in power around the year 1000 A.D. is said to have destroyed 3,000 Coptic churches and forced large numbers of Copts to abandon their faith.
Recent political upheaval in Egypt has brought more violence to the Coptic community. Persecution and discrimination has spiked since the toppling of Hosni Mubarak's regime in 2011. Dozens of Copts have been killed in religion-based violence.
Bombings on Palm Sunday this year killed and injured dozens of people at two Coptic Christian churches in Alexandria and Tanta, in attacks claimed by ISIS.
Egypt was placed under a state of emergency following the attacks and as ISIS promised more carnage. But Copts, who have long been targeted for violence, are not optimistic the situation will change.
Last December, a suicide bomber targeted a small church attached to St. Mark's Coptic Orthodox Cathedral in Cairo, killing 25 people and wounding nearly 50 others. No one claimed responsibility for the bombing.
Coptic churches and homes have been set on fire, members of the Coptic minority have been physically attacked, and their property has been looted, rights group Amnesty International reported in March.
Copts have been targeted outside Egypt as well: In early 2015, a highly produced ISIS propaganda video purported to show the beheadings of over a dozen Egyptian Copts on a beach in Libya.
Lack of government representation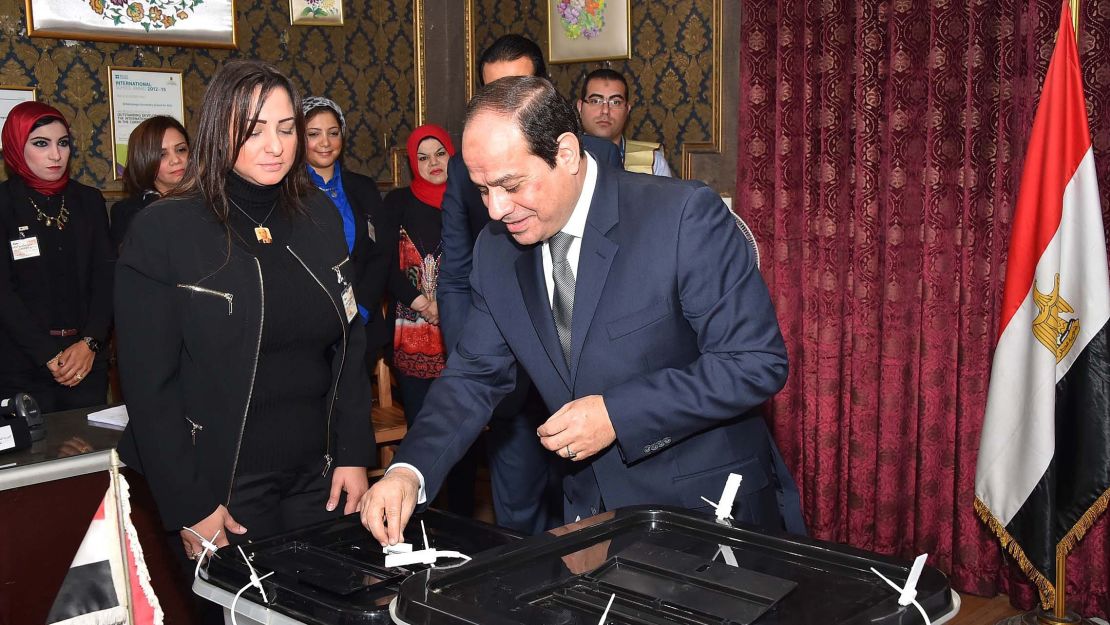 There is little Christian representation in government in Egypt, which is about 90% Sunni Muslim. The current Parliament contains 36 Christians out of 596 members, and 24 of the Christian representatives were awarded seats through a religion-based quota system, according to a report from the Brookings Institution.
Brookings' report finds many Copts suffer routine discrimination despite protections under Egyptian law. The 2014 constitution guarantees "absolute" freedom of religion – but also declares Islam the state's official religion and prohibits conversion to any other religion.
The constitution also lays out harsh punishments for blasphemy, and the government under current President Abdel Fattah el-Sisi has prosecuted several high-profile blasphemy cases, according to Brookings.
This story has been updated to reflect the most recent attack on Coptic Christians.
CNN's Lyric Lewin and Angela Dewan contributed to this report.