Story highlights
Falcao's secret meeting with Prince Albert
Monaco play Borussia Dortmund Tuesday
French club aiming to reach Champions League semis
It is a scene which would not look out of place in a high-octane spy movie: a prince, a famous footballer and a former diplomat in clandestine talks over a multi-million dollar deal which would shock the football world.
Not even the most fanciful storyteller would have predicted that Radamel Falcao – one of the world's most coveted footballers in the early part of this decade – would sign for Monaco, a club which had history but was, at the time, rebuilding after a fall from grace.
When more successful, wealthier clubs were fluttering their eyelashes, why would one of the world's best strikers move from Spain's Atletico Madrid to a team that had just been promoted from the French second tier?
Now the Colombian has revealed that key to his move to the principality in 2013 was a secret meeting with Prince Albert of Monaco.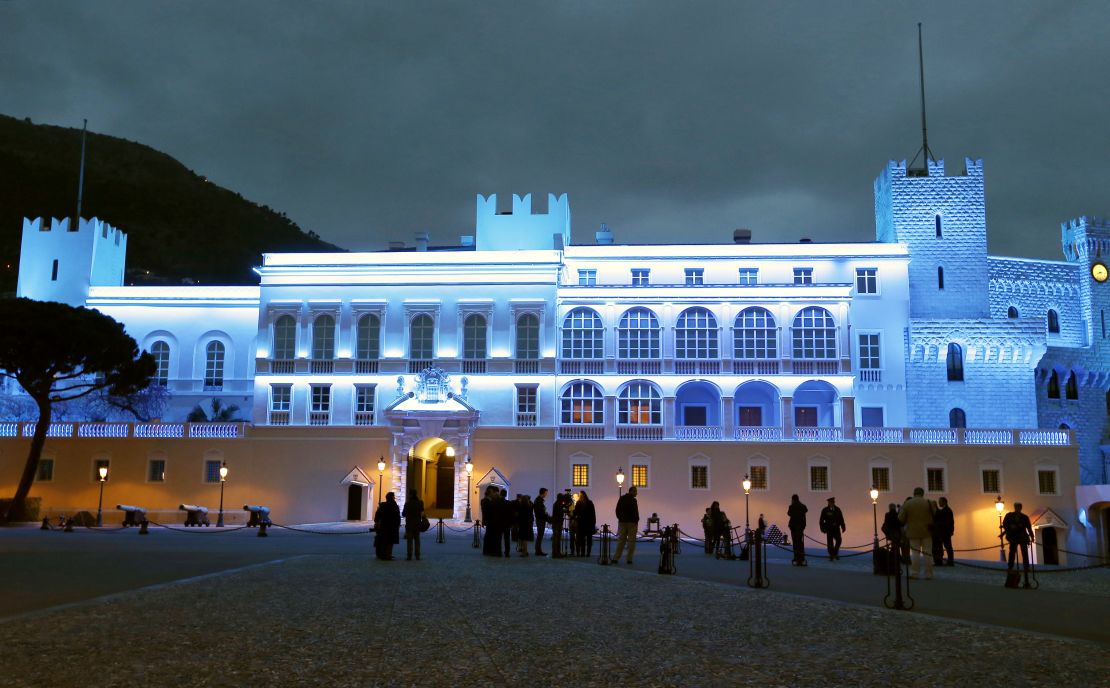 "It was a unique meeting," the Colombian tells CNN Sport of the day he and his wife visited the Prince's Palace, a 12th century residence which overlooks the Mediterranean.
"To see that backing not only from the people that managed the club but also the city made the balance tilt towards me signing for Monaco."
READ: French club struggles to find fans
READ: Eight-goal thriller sets Champions League record
'The football world exploded'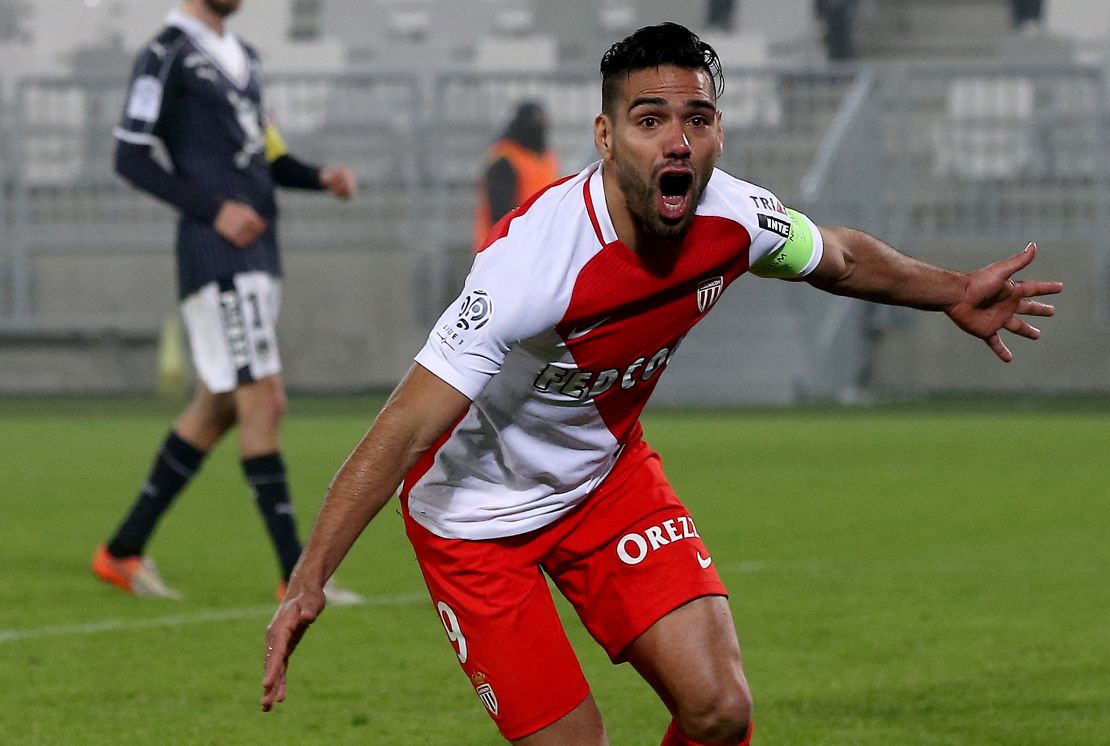 Monaco's chief executive officer Vadim Vasilyev helped facilitate the meeting between Falcao, a player who had scored 52 goals in 68 league games with Atletico, and the prince who owns a third of the club.
"Nobody knew about these talks so I was very proud about that because in football everything leaks out," the former Russian diplomat, who joined Monaco in 2013, tells CNN Sport in an exclusive interview.
"The football world exploded, nobody saw it coming. It was important for everybody to understand that Monaco is back, that Monaco is ambitious."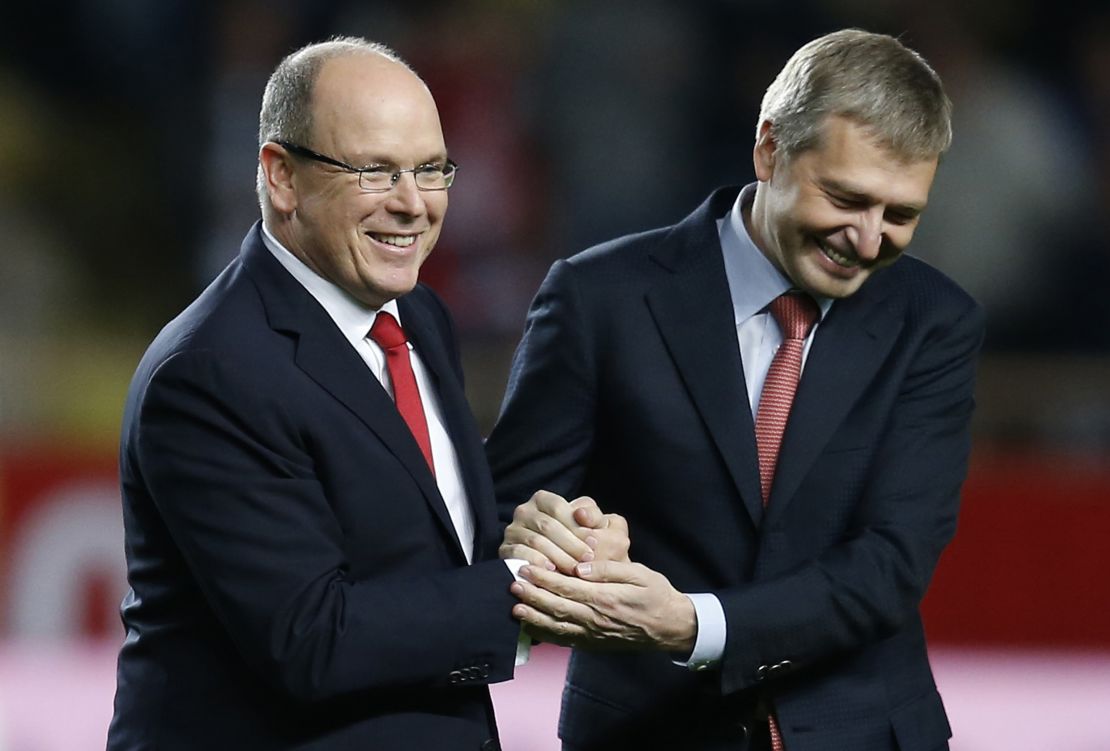 True, a healthy weekly wage, reported to be around $638,000 a week and the principality's exemption from income tax also probably helped facilitate the transfer, though it hasn't been all plain sailing for Falcao since his move.
When Monaco signed him for $62 million it looked like a sure-fire investment.
Except it has taken Falcao, now in the final year of his contract, four years to truly make an impact with the seven-time French champions.
His first season was cut short by a knee injury and disappointing loan spells at English Premier League sides Manchester United and Chelsea followed, before the striker returned to Monaco this season having rejected overtures from China's Super League.
The 31-year-old has rediscovered his form – and then some, the Colombian scoring 25 goals in 32 games, finding the net every 87.5 minutes.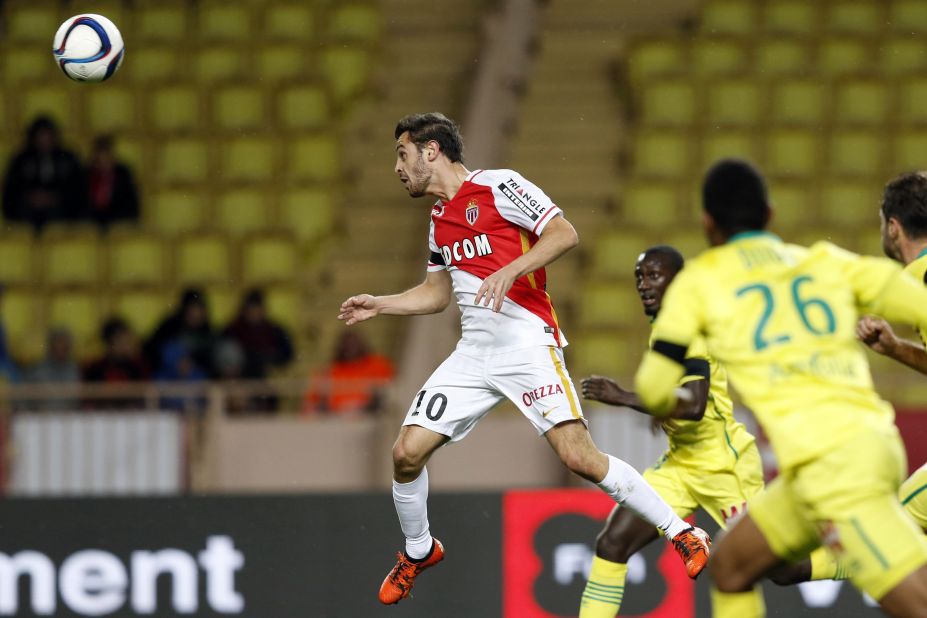 AS Monaco: Europe's most prolific goal-scoring side
Spending cuts, rising to Europe's elite
But Falcao's renaissance only partly explains Monaco's rise.
The Colombian's signature was the first piece in a jigsaw which would transform the seven-time French champions into a team which is this season jostling with Europe's elites.
Having seen off Pep Guardiola's Manchester City in the last 16, the Ligue 1 leaders will play German side Borussia Dortmund Tuesday in the first leg of their Champions League quarterfinal.
Their development from big spenders to serious contenders is complete.
"In the beginning we needed massive investment as we needed to convince some top players to come otherwise it would have taken years, but this model was not sustainable," says Vasilyev, hired by Monaco's billionaire owner Dmitry Rybolovlev to overhaul the club's business structure following their promotion to the French top flight.
In 2014, having spent around $173 million on catching up with Paris Saint-Germain, Monaco cut their transfer budget.
Despite being the flagship club of the richest principality in the world, Vasilyev realized that Monaco – with a population of just under 40,000 and a stadium capacity of 18,523 – would not achieve sustained success simply by spending their oligarch owner's millions on expensive marquee signings.
"We have fantastic supporters but not enough of them so then we had to go to step number two," explains Vasilyev.
"We understand our advantages and we understand our handicaps. We understand with the limited revenues we have we cannot dream of being a Real Madrid or Barcelona or Chelsea one day.
"But we are able, with our economic level, to play at the very highest level in France and Europe and, for that to be successful, we need to develop young players and let them go when the time is right."
One of the earliest examples of Monaco's change of tack – and their brilliance at developing players – was the departure of striker Anthony Martial to Manchester United for $44 million.
It proved to be one of the most profitable deals in football history – a player bought for $2.2 million sold as the costliest teenager in history.
On Monaco's current form, Martial's transfer is likely to be the first of many hugely rewarding deals for the club.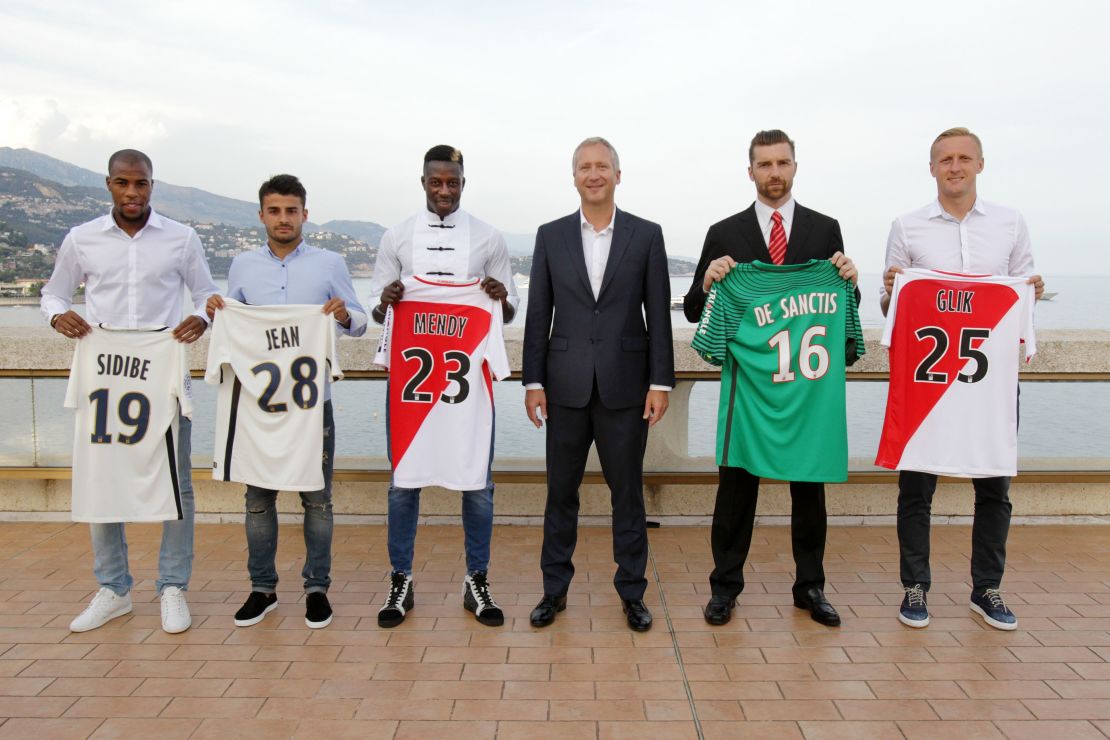 Developing and selling – Monaco style
The club has focused on their academy – La Turbie – and this season the team, the third youngest in the French top league, has attracted admires for their style of play and their stylish players.
Academy product Kylian Mbappe and Thomas Lemar, 21, and Tiemoue Bakayoko, 22, are reportedly being courted by clubs in Europe's wealthier leagues.
Eighteen-year-old Mbappe is the star of the new crop. The striker has scored 12 league goals and made his senior debut for France in his breakthrough season.
He has been likened to another former Monaco alumni, notably the former France, Arsenal and Barcelona striker Thierry Henry. Unsurprisingly, the teenager has already been linked with Real Madrid and Manchester United.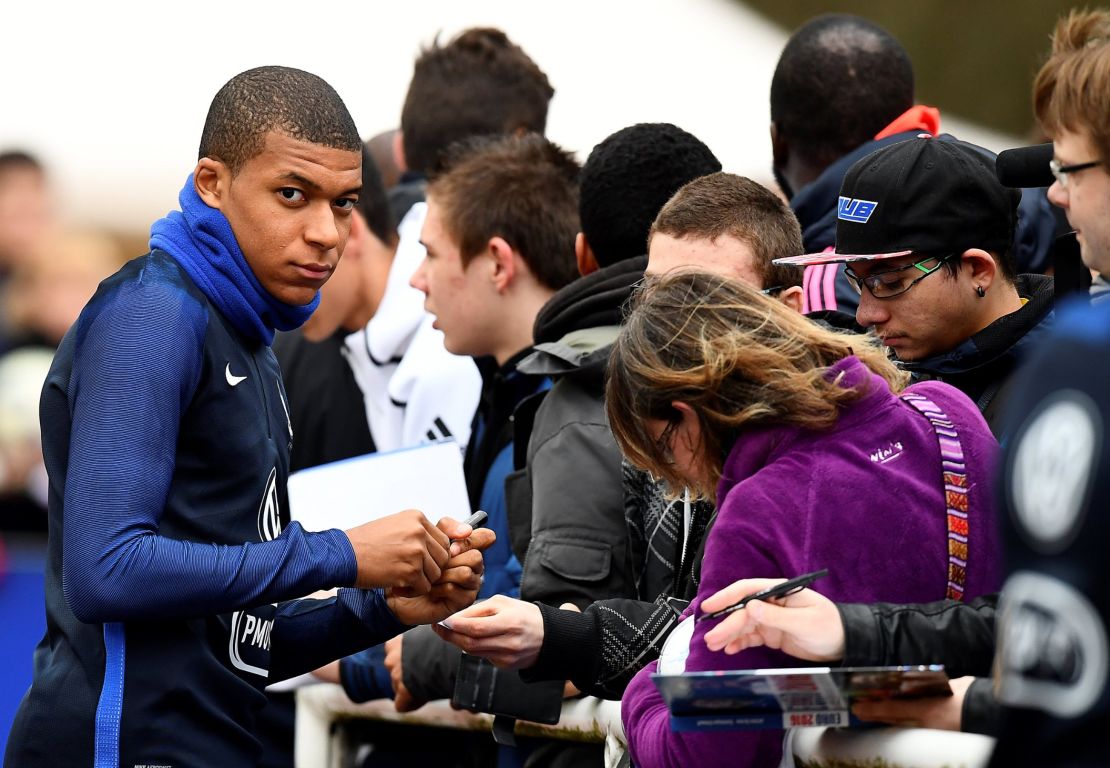 Will Monaco ever cash in on their assets? Yes, says Vasilyev.
It is a willingness to allow players to leave for the right offer, he says, which makes the club so appealing to promising talent.
"People say it's about money, but no, it's about a model, a sports and business model," says the Russian.
"We don't need to sell players but imagine a big club comes and shows interest in one of our players, say a Barcelona. A player would like to go there, it's normal, it's ambition, they all want to grow and play at the highest level.
"If the moment is right, and the player wants to leave and the offer is right, we will always find an arrangement."
Visit cnn.com/football for more news and videos
'Pushing forward in smart way'
It is this understanding between player and club which has helped Monaco gain the upper hand over European rivals in the battle for young talent.
Vasilyev mentions a story of how Monaco beat English Premier League side Arsenal to the signature of defender Djibril Sidibe when the 24-year-old was at Lille.
"Here in Monaco, he knows if he makes it, in two to three years, if he's good, he can go to any top club in the world and that's the difference," Vasilyev says. "That's the advantage we offer our players.
"Here we give them a chance to develop quickly on a very high sports level, which is not the case with some bigger clubs because they're obliged to produce sports results and playing a young player is always a risk.
"We take this risk voluntarily and it pays off."
INTERACTIVE: Build your Ultimate Player
It's a strategy that the club's captain Valere Germain describes as "smart."
"As everyone knows, there are new owners who have arrived and recruited some big players and now the goal for the club is to recruit young European players and help them progress to try to sell them for more than their initial cost.
"The aim is also for the whole team to progress and to keep qualifying for the champions league. I think the club's project is being pushed forward in a smart way and I hope it will continue this way in the future."