Story highlights
Tensions are rising on the Korean Peninsula after recent missile tests
"The security situation... is getting increasingly severe," Abe said
North Korea may already have the capability to deliver missiles equipped with sarin nerve agent, Japanese Prime Minister Shinzo Abe said Thursday.
His warning came as analysts said North Korea may be preparing for a sixth nuclear test ahead of a key anniversary in the country and following the deployment of a US naval strike group to the region.
"The security situation around our country is getting increasingly severe," Abe said, who was addressing the Japanese parliament's diplomacy and defense committee.
"We have just talked about Syria. There is a possibility that North Korea already has a capability to put sarin on warheads to strike the ground," he said.
Abe did not provide any evidence why he felt North Korea had the capability to equip missiles with chemical weapons.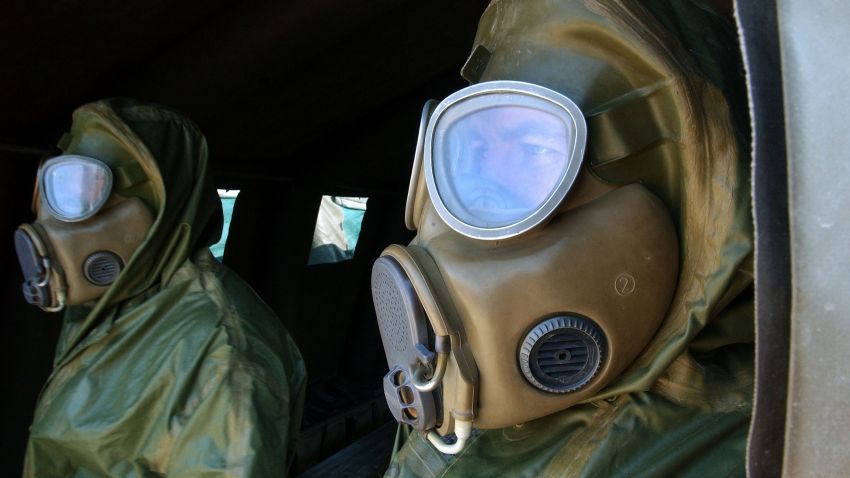 What are nerve agents like Novichok and how do they kill?
Chemical weapons capability
North Korea is one of only six countries not to have signed or acceded to the Chemical Weapons Convention and is believed to have large stockpiles of chemical agents, according to the Nuclear Threat Initiative.
What is sarin?
Sarin is a liquid that is clear, colorless, tasteless and odorless. It is an extremely volatile nerve agent because of its ability to change from liquid to gas.
Once it evaporates, it can spread rapidly, and breathing it in can lead to almost instantaneous effects.
Exposure to large doses can lead to loss of consciousness, convulsions, paralysis and respiratory failure. Victims can die within 10 minutes.
Source: Centers for Disease Control and Prevention
According to South Korea's 2016 Defense White Paper, North Korea has been developing chemical weapons since 1980.
The paper estimates, as of that year, North Korea had 2,500 to 5,000 tons of chemical weapons, including anthrax, smallpox and plague.
A 2012 report by the US department of defense said that "North Korea probably has a longstanding chemical weapons program with the capability to produce nerve, blister, blood and choking agents and likely possesses a (chemical weapons) stockpile."
The report said that stockpile could be deployed "by modifying a variety of conventional munitions, including artillery and ballistic missiles."
While analysts have been skeptical of North Korean claims about its intercontinental ballistic missiles capabilities, the country possesses a substantial arsenal of conventional missiles capable of striking South Korea and Japan.
Tong Zhao, an analyst with the Carnegie-Tsinghua Center for Global Policy, told CNN that "it appears technically possible to put chemical weapon agents including nerve agents such as VX or sarin in the warhead of a ballistic missile."
North Korea was accused of using VX nerve agent in the murder of Kim Jong Nam, the half-brother