Editor's Note: On April 23, Jacob Zurl completed his Cuba challenge, cycling 1450km in 58 hours and 48 minutes – nearly two hours slower than his initial estimated time. The article below was first published on April 18, the day before the Austrian began cycling across the Caribbean island.
Story highlights
Zurl is an ultra cyclist
He's aiming to cycle non-stop across Cuba
Austrian hopes to complete 1450km ride in 57 hours
Sleep deprived, the mind begins to play tricks. Exhausted, the body begs for no more. But Jacob Zurl carries on. He must. Records can only be broken when the spirit refuses to bow.
Enduring when the majority would quit is this Austrian's specialty.
The extreme cyclist lives to achieve the unthinkable: cycling across the Himalayas in a record 39 hours, setting world firsts in high altitude.
This month he is to cycle non-stop the length of Cuba, from east to west, on gravel and dirt tracks, in extreme heat, perhaps tropical rain. It will be humid. It could be 1450 kilometers (900 miles) of hell.
No one has attempted this round-the-clock feat. The 28-year-old hopes to complete his mission – the equivalent of cycling from New York to St Louis in the Midwest – in 57 hours. Experienced cyclists would normally take two weeks.
He will, he says, nap for a few minutes, weather permitting, and when nature calls he will hop off his bike. But essential functions will be brief. Time moves forward without rest and so must he.
Extreme Cuba: 1450km, 57 hours, 1 song
For a little over two days, Zurl will mainly be pedaling, relentlessly so, fighting the aches in the body, the manipulative voices in his mind and whatever the elements throw at him.
It is his inquisitiveness, as well as a love for adrenaline, which drives him.
"When I look at the world map, for me, as an ultra cyclist, I see so many interesting projects," he tells CNN Sport.
"Why hasn't someone done this challenge before? Cuba is such an interesting country.
"I want to get in contact with the people, to know the country. I have endurance in cycling and the Cuban people have endurance in life."
The Caribbean's largest island is experiencing an uncertain era following the death of Fidel Castro in November 2016.
Castro, regarded as a revolutionary hero to his supporters and a ruthless autocrat to his enemies, was the man who created a communist state in America's backyard.
But earlier last year, Barack Obama became the first US President to visit the country in 88 years as relations between the Cold War-era adversaries thawed. It is yet unclear what policy US President Donald Trump will pursue, but it is possible he will harden America's stance towards the island.
Cuba, a country 90 miles off the Florida coast, is renowned for its color and spirit, but its vivacity will not shield Zurl from the agony he will undoubtedly experience as he forces his body to cover a daunting distance at rapid pace.
Riding along, and up and down, rickety roads, his body will rattle as if riding on a pneumatic drill. Crouched for hours, his back will eventually feel as tight as old rubber and his muscles will be as hard as week-old bread.
While the lights on his bike will guide him through dark nights, it is music – and an iron will – that will drive this son of a bank manager on when he is sucked into a black hole of physical suffering.
Curiously, he will only listen to one song, a familiar beat, lyrics he can easily repeat. Sometimes, he may even sing along. Quietly, of course, for it is long-distance cycling, not singing, which is his forte.
"I haven't decided what song it will be yet in Cuba," he laughs, revealing that his tune of choice during a recent training stint in Spain was Mumford and Sons' "Believe" before adding that he rode up the Himalayas listening to "Free" by Natalia Kills.
"For the long distance projects, the music makes it easier," he says. "Once my support car drove over one of my MP3 players. That was s***."
Zurl is the sort of man who would feel lost riding without music.
He will take three portable music players to Cuba, a precaution against a repeat of the previous disaster.
For many, listening to the same song for hours, for days, seemingly forever on loop, would be as torturous as pedaling from one end of a country to another at 25 kph.
What song should Zurl listen to? Tell us on CNN Sport's Facebook page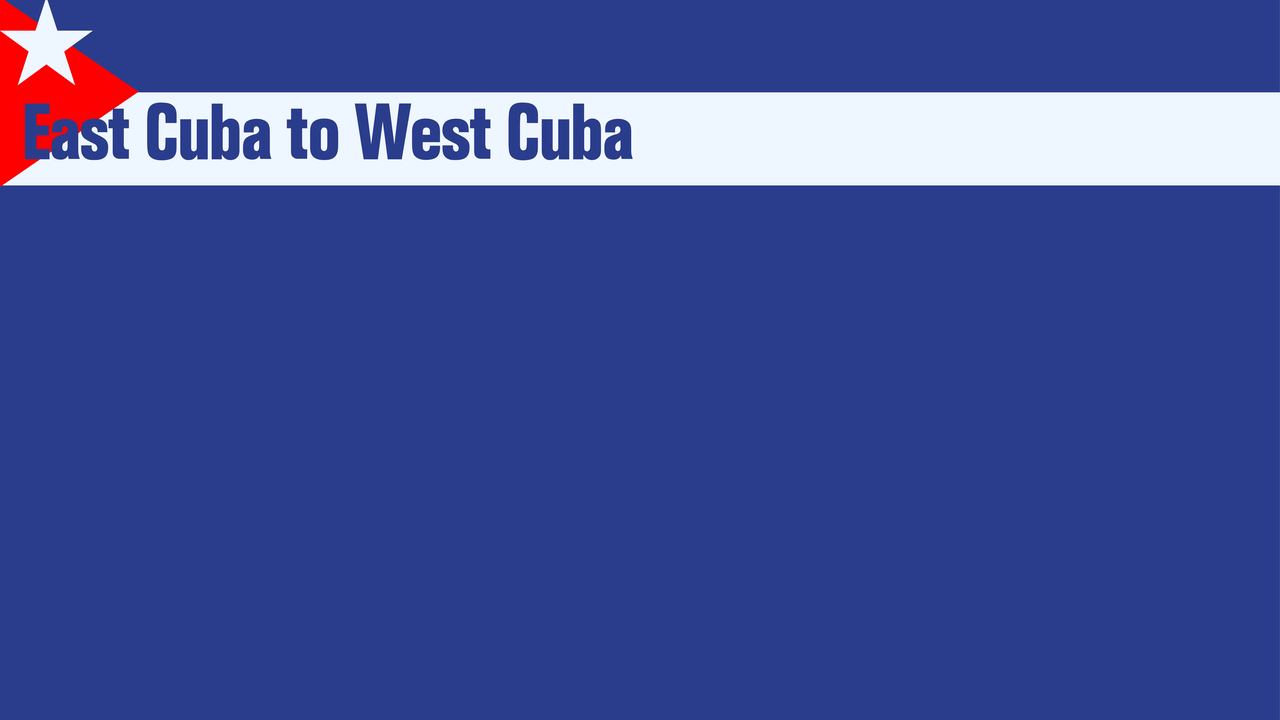 But when life on the saddle feels effortless, Zurl's mind drifts. He will contemplate about his yesterdays and make plans for his tomorrows. "I'm thinking about everything," he admits.
He hears the music, but doesn't listen. The music, he says, goes "under my mind."
It is when the adventure becomes a chore that Zurl refocuses on the beat of his favorite tune which will push him to achieve a feat no man or woman has done before.
"It's always just one song. It's kind of spiritual. When it's getting hard and I want to listen to music and there is no music, it's a problem for me," says Zurl, who has been cycling an average of 20 hours a week in preparation for this ride, focusing on speed rather than endurance.
"The worst thing to happen in this race would be if I lost my MP3 players."
But Zurl has experienced deeper misery than the crushing of his portable music player.
It was while in Cuba, before his first attempt to cycle across the island in 2015, that Zurl contracted dengue fever.
"I felt suddenly not good," is his understated description of the day he was hastily taken to hospital, his temperature rising to 40 degrees.
In nine days, he lost seven kilos. He says he caught the tropical disease, which is transmitted by mosquitoes, when cycling in heavy rain during a training session on the island.
He is better prepared for this his second attempt, though that does not mean he has forgotten easily about the fright of two years ago.
Asked what he feared the most about the journey ahead, he gravely replies: "Catching dengue again."
"There was a heavy shower and I didn't have the (mosquito) spray and, I think, that was the problem," says Zurl, regret still in his voice.
"I did not think it was going to be so dangerous.
"I took the plane back to Austria and for the next two months sport was forbidden and, after that, I started to cycling again, but in 2016 I fell ill so many times."
It is Zurl's experience with dengue which partly explains why his family will be close behind in a support car this time around.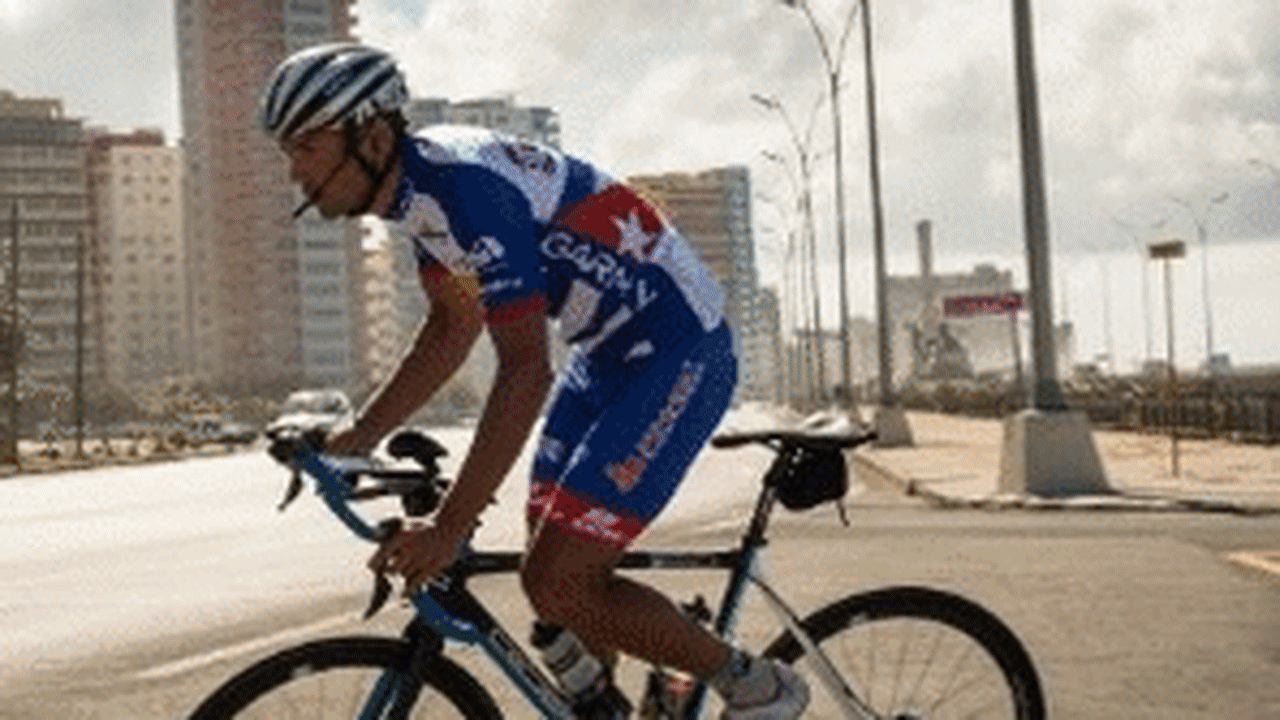 His parents, Paul and Brigitte, a medical physicist, and girlfriend, Nina Almer, are the ones who will drive behind with food supplies, isotonic drinks, spare wheels and, of course, his MP3 players.
The mum who once told her then-18-year-old son he was "completely stupid" for spending a vast sum on shoes for his new two-wheeled hobby is now fully supportive of his long-distance expeditions.
"First my parents were skeptical," admits Zurl, once a promising sailor of international class before cycling took hold.
"It needed a lot of energy for me to convince them, but in the last two years or so it's easier and they know, for me, it's important.
"If it's not too dangerous they will let me do it. In the past it was difficult because my father loved to sail and I'd sail in regattas.
"That's all changed. Not only do my parents now cycle, but my uncle and aunt do too. Sometimes we cycle together and we have our own jersey. I made it for them with the family name on it."
It is perhaps fitting that Zurl's mum will be on hand to make sure her son eats properly, though he does not need his mother to remind him of the dangers of not consuming the right calories at the right time. Every engine needs fuel.
Eating for endurance, says Zurl, is a skill. "I really have to eat a lot," he says, sighing.
Experience has taught him he will have to eat or drink 500 calories an hour to compensate for the minerals he will lose through sweating.
Even food lovers would balk at the thought of consuming 30,000 calories in two-and-a-half days – especially when presented with a diet of rice and potatoes, essential for this race against the clock.
Will Zurl find fresh vegetables along Cuba's dirt tracks?
He says he would love to, but is unsure what will be available en route. Protein bars and drinks, he says, will suffice if fresh food cannot be found.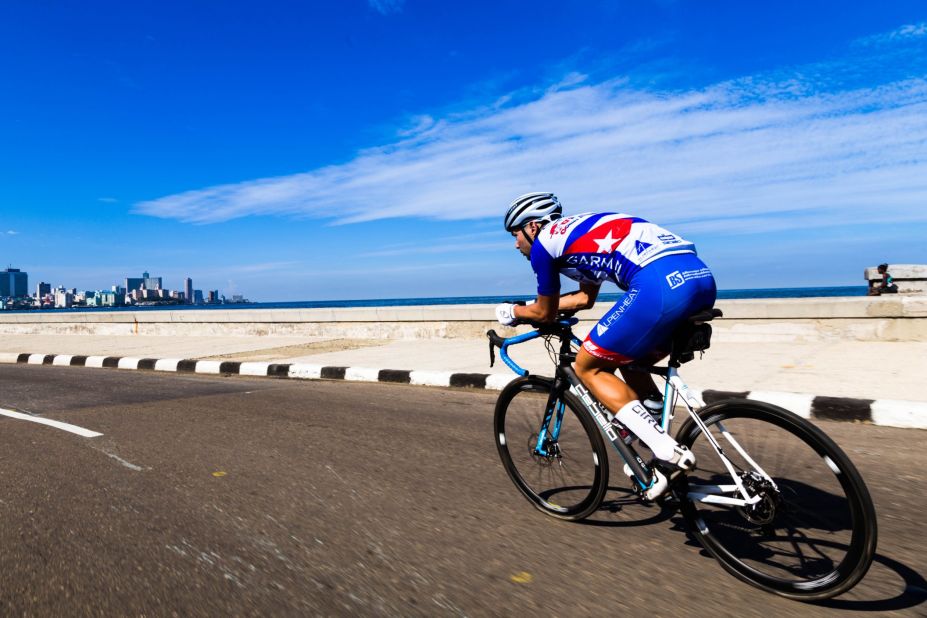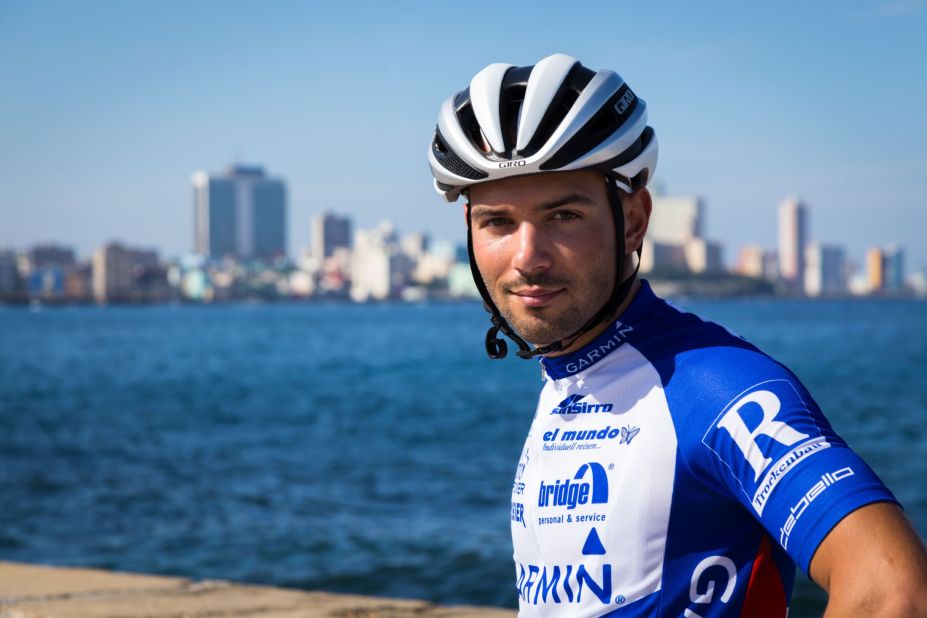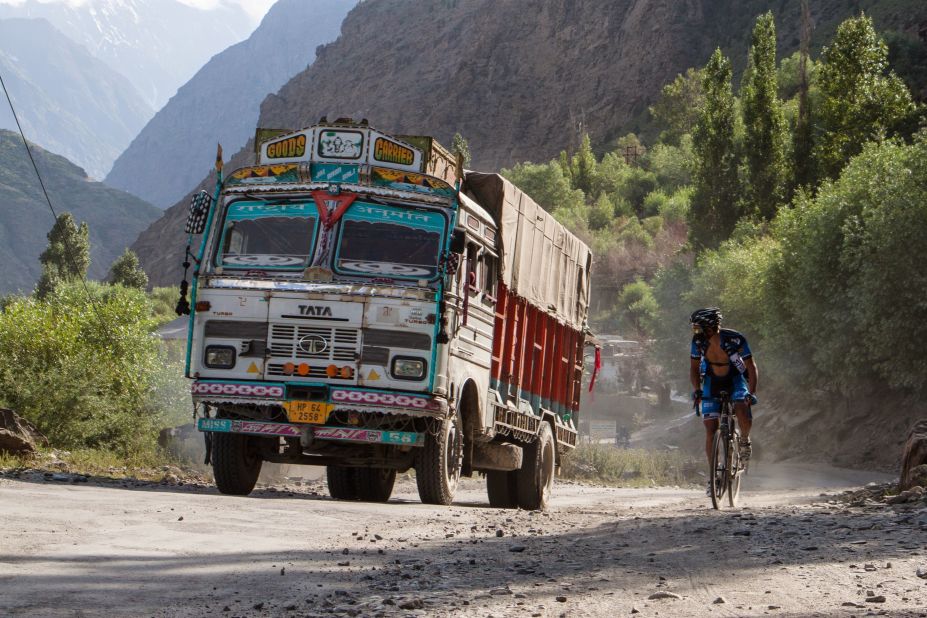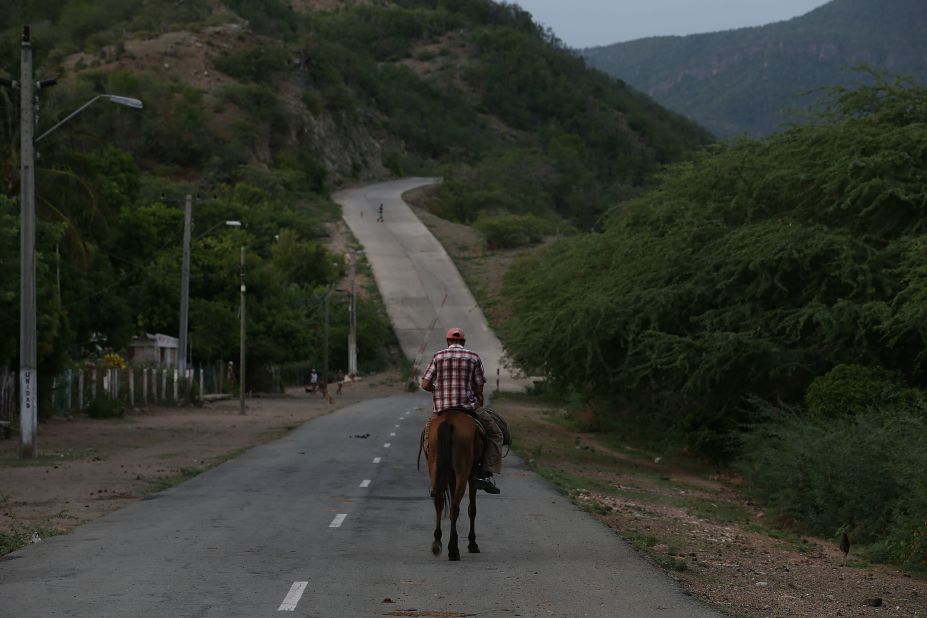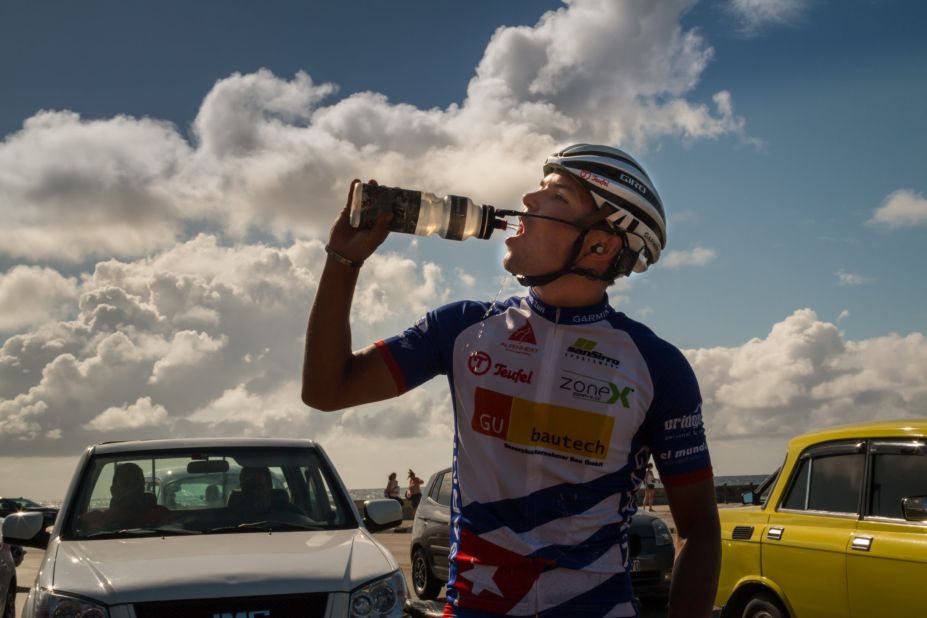 Extreme Cuba challenge: Jacob Zurl to cross island non-stop
"On the one hand it's really important that I have enough calories to do this ride, but it's hard to eat so much in only this time so we have to set protocol about how many calories I'm eating every hour," he says.
"It's important you don't have too much one hour and the next hour nothing. It has to be every hour the same calories.
"It's very important to take care of your stomach so that you don't have problems. Your body really is like a machine. It's completely amazing.
"When you're cycling for that long of course you get tired, but you can't drink five Red Bulls or coffees to stay awake because caffeine makes you go to the toilet and you will lose time."
Zurl, who works as a personal trainer to support his adventures, has been acclimatizing in Cuba this last fortnight, conserving his energy, easing off from the weekly 200-250km rides, living in the humidity that has forced him to readjust his finishing time from 55 to 57 hours.
The 90-minute strengthening routines at the gym three times a week have also stopped. The moment is nearly upon him.
"It's not a normal condition for cycling in Europe or America," says Zurl.
"You have to train a lot of years to be able to do things like this."
"I have many years preparing my body and also my head for things like this. There is no secret about it. It's cycling and if you have the passion to do things like this then you are also fast."