Editor's Note: Jessica Neuwirth is the founder of Donor Direct Action, an initiative to support front line organizations around the world working to end FGM and other forms of violence and discrimination against women and girls. The views expressed in this commentary are solely those of the author.
Story highlights
Jessica Neuwirth: Many think of FGM as an African practice, but the number of women and girls suffering or at risk in the United States has actually gone up since the 1990s
Recent Michigan case highlights a need for greater resources and effort to break the silence and keep women and girls safe, Neuwirth says
Jumana Nagarwala, a 44-year-old emergency room doctor at a Detroit hospital, was denied bail earlier this week and remains in custody, awaiting trial, charged with performing female genital mutilation (FGM) in the United States – which happens here more often than you think.
Based at Henry Ford Hospital in Michigan, Dr. Nagarwala is an American-born citizen. The FBI claims she has performed FGM in the last few months on two 7-year-old girls, and that she may have been active for over a decade at her clinic in Livonia, a Detroit suburb.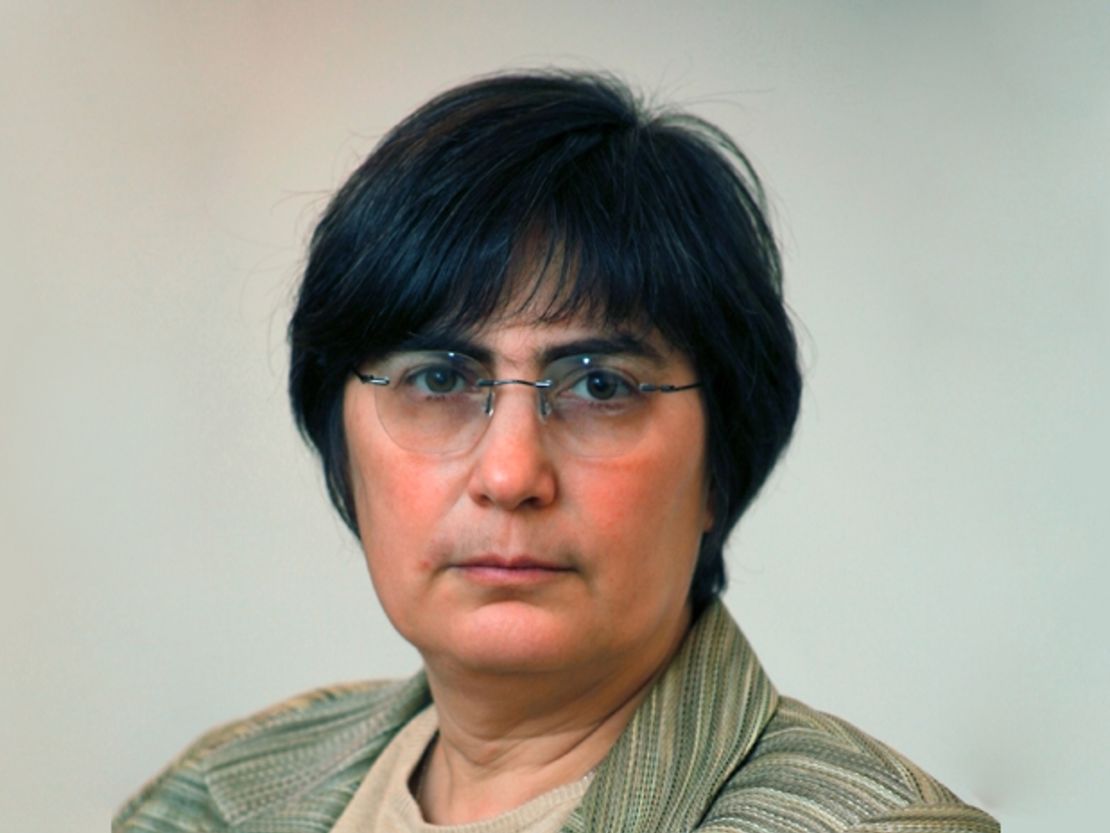 According to authorities, medical examinations and interviews verify that the two girls had undergone FGM and that one girl was told that she would be "getting the germs out." A second doctor and his wife have also been arrested; according to local news reports, Nagarwala has denied performing FGM and her lawyer has said she merely performed a religious procedure. The parents have not been charged.
In Michigan, the courts will determine whether Dr. Nagarwala is guilty or not. Whatever happens, her case will hopefully send shock waves throughout the United States and help to eliminate this form of child abuse completely.
While this is not the first prosecution relating to FGM in the United States, Dr. Nagarwala's prosecution is the first-ever case brought under the specific 1996 anti-FGM law, 18 U.S. Code § 116. This bans FGM being carried out on any girl in the United States and sentences perpetrators to up to five years in prison.
A 2013 update to the ban proposes an additional sentence of up to five years for transporting a girl for FGM. If convicted, Dr. Nagarwala could be sent to prison for at least 10 years – five for the operation itself and five for transporting a girl for FGM. She also is charged with making a false statement to a federal officer, which would mean additional sentencing.
Many think of FGM as an African practice, and in African countries where it is prevalent there are strong organizations such as Galkayo Center in Somalia and Tasaru Ntomok Initiative Kenya working to stop it. But here in the United States, FGM is taking place almost entirely underground. Worse, government estimates indicate that the number of women and girls suffering or at risk for FGM in the United States has actually gone up since the passage of the 1996 law.
The World Health Organization has defined FGM as all procedures that involve partial or full removal of the external female genitalia for nonmedical reasons. According to UNICEF, 30 million girls are at risk around the world.
FGM has already affected over 200 million women – just over one in every 20 living females. This number is likely to be higher still, considering that UNICEF's figures only include information from around 30 countries, where the incidence of FGM is likely to be concentrated.
When I started campaigning against FGM in the early 1990s, it was seen only as a cultural practice, which human rights organizations wouldn't touch. Around this time, I met a woman called Efua Dorkenoo in a small office in Covent Garden, London. Efua was a founder of the movement to end FGM and passed away in 2014. She connected me with activists on the African continent who knew – as she did – that ending it means getting support to the grassroots level.
African activists, including Efua – after whom Donor Direct Action's anti-FGM fund is named – spent several decades gradually getting FGM recognized by the United Nations, the international community, and the human rights movement, as a violation of human rights. In December 2012, the UN finally passed a resolution to ban it globally. However, funding to local anti-FGM groups is still lacking.
We have made some progress since 1993, when UNICEF was still giving just a few hundred thousand dollars of its $922 million budget to end FGM globally. Since then, the silence surrounding it has been slowly lifting and the movement against it has been steadily growing. A 1996 landmark decision to give asylum in the US to Fauziya Kasinga, a Togo-born woman fleeing FGM, helped to raise Americans' awareness about the abuse.
This human rights violation happens on American soil more than you might think. Following an FBI investigation, in 2005, a couple from Southern California were sentenced to prison for "conspiring" to perform FGM. In 2006 in Georgia, a man who used scissors on his 2-year-old daughter was sentenced to 10 years in prison for aggravated battery and cruelty to children and recently deported to Ethiopia.
Figures from the Department of Health and Human Services from 1997 (which relied on 1990 census data) showed that 168,000 women and girls in the United States had undergone or were at risk of FGM at that time. Last year, the Centers for Disease Control and Prevention released new estimates indicating that 513,000 are now at risk – a threefold increase.
When physicians like Dr. Nagarwala perform FGM, they completely violate their duty of care to their patient, the sacred Hippocratic Oath to do no harm. For the girls subjected to it, FGM can be a life sentence of pain and suffering. It causes infertility, problems urinating, menstruating and giving birth, as well as a myriad of other medical and psychological issues.
FGM survivors in the United States such as Jaha Dukureh from Safe Hands for Girls are increasingly speaking out and breaking the cycle of abuse for future generations. Supporting all FGM survivors with the care they need is vital, alongside preventing it from happening in the first place – including training teachers, health workers and the police to know what warning signs to look for in girls at risk.
It is secrecy that has enabled FGM to continue for several millennia, and breaking the silence is the first step in protecting all of our girls.