If you want to understand the divisions roiling the Democratic party, look no further than its ongoing "unity tour."
Vermont Sen. Bernie Sanders and new Democratic National Committee Chairman Tom Perez are on the road, barnstorming the country as part of a campaign to rally resistance against President Donald Trump and – in theory – make a public display of their common cause.
The early returns have not been promising. At a kick-off event in Maine on Monday, the audience roared for Sanders and booed at the mention of the DNC. A night later, Perez and Sanders sat together for a joint interview on MSNBC.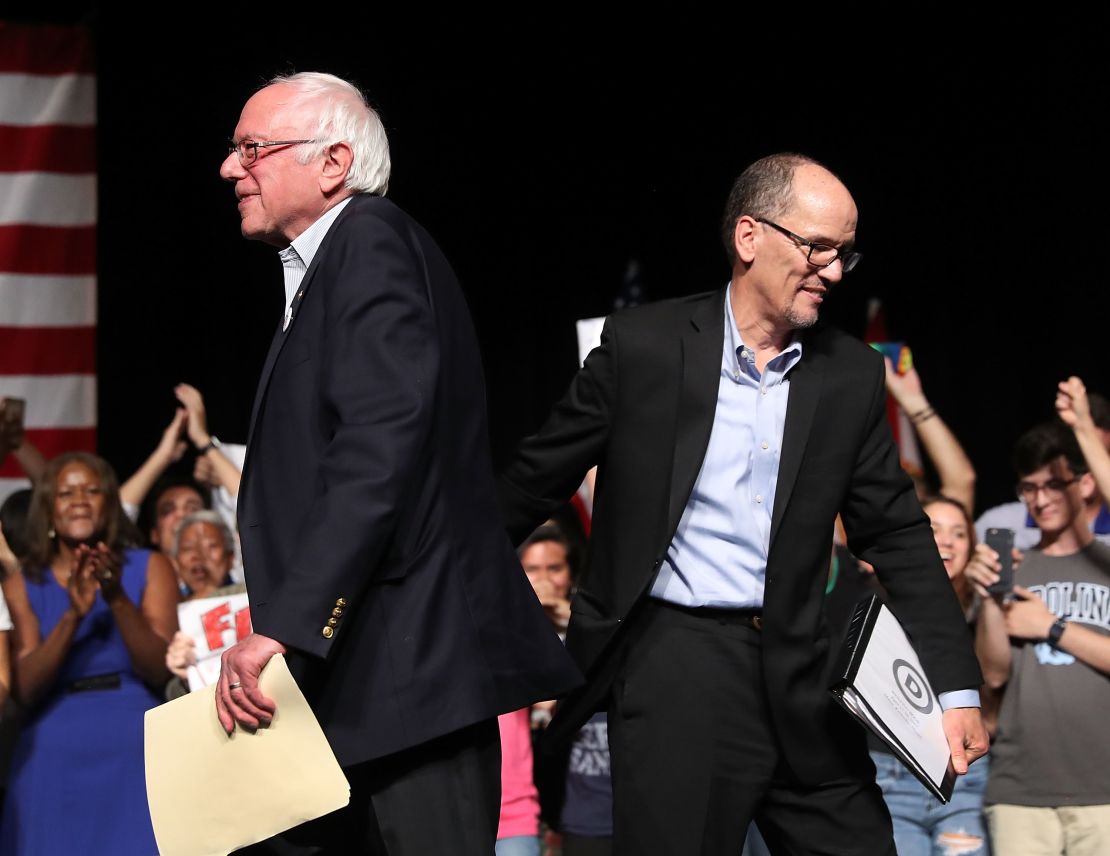 "Do you consider yourself a Democrat?" host Chris Hayes asked the Vermont senator.
"No, I am an independent," Sanders replied, before launching into a lengthy explanation of what ailed the party – whose nomination he sought in 2016 – and what it needs to do in order to reclaim power.
Hayes then turned to Perez with a question on single payer health care, or "Medicare-for-all." Did the new DNC chair, now twisting in his seat inches from one of the policy's most high-profile proponents, support it?
"Well, you know, we want to make sure that health care is a right," Perez began, never quite offering a coherent answer.
And so it's been and so it goes for Democrats in the age of Trump. The moderate wing of the party – derisively termed "liberals" by those further left – is loath to give over power to the progressive insurgency, which holds up Democratic nominee Hillary Clinton's loss as proof Democrats needs to fundamentally remake – and elevate – their economic message.