Story highlights
A new study adds evidence to a possible genetic risk for developing PTSD
The risk arises after a psychologically traumatic experience
No individual genes have been identified, but researchers hope to find out more
Christal Presley considers herself a survivor of the Vietnam War, even though the war ended years before she was born.
Her father was a Vietnam veteran with post-traumatic stress disorder, or PTSD. At times, he carried his rifle through the house, threatening to shoot himself in the head.
During and after the war, he used alcohol to numb the pain; as Presley grew up, so did she.
"I've always felt like I inherited this sadness that wasn't my own," said Presley, 38, now a teacher in Atlanta.
Presley was diagnosed with PTSD in 2010, and the idea that trauma can be passed down generations has long hit close to home.
A study published today in Molecular Psychiatry sheds new light on why some people might develop PTSD and others don't. For some, the key might lie in their DNA.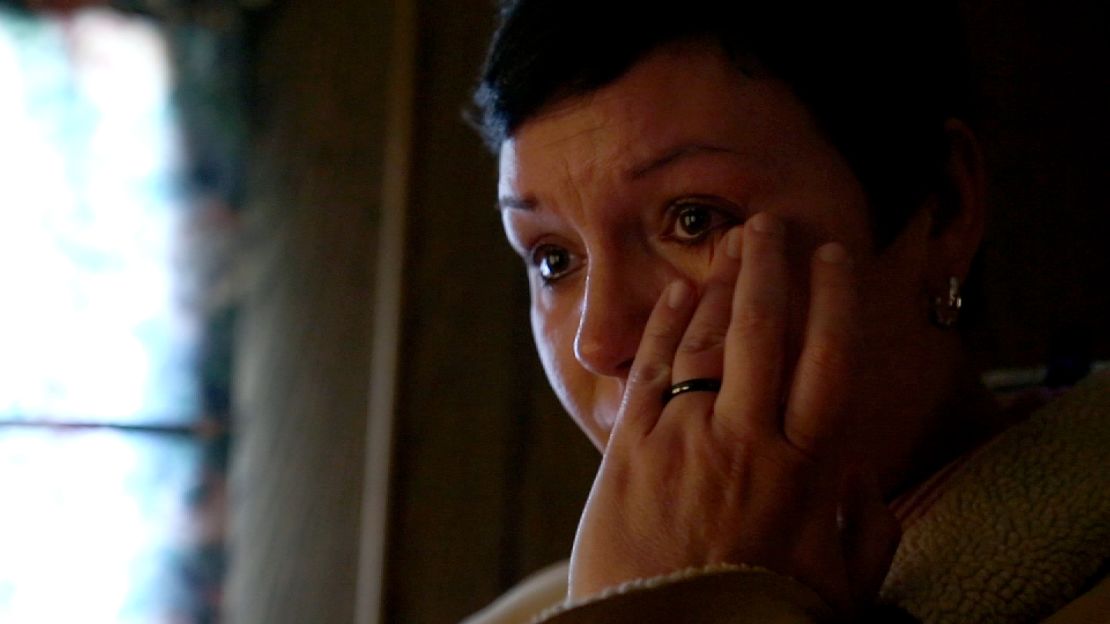 Trauma is exceedingly common, but "some people seem to be very resilient to it, and some people seem to struggle with it," said Karestan Koenen, professor of psychiatric epidemiology at the Harvard T.H. Chan School of Public Health, who led the study.
For those who develop PTSD, the fear and stress of trauma doesn't go away.
When the stress becomes chronic, people may re-experience traumatic events in the form of nightmares and flashbacks, according to the National Institute of Mental Health. Presley said that she had nightmares of war, even though she never saw it firsthand.
"It's going to take a village to find genes for PTSD risk if in fact they exist," said Rachel Yehuda, professor of psychiatry and neuroscience at the Mount Sinai Icahn School of Medicine. "The risk for PTSD is more nuanced than the genes you inherit from your parents."
Yehuda, another of the study's authors, was an early researcher of trauma and heritability. Her research on Holocaust survivors found that "epigenetic" changes – not the genes themselves, but how they are turned on and off by other molecules – could be passed down to survivors' children and change their stress hormones.
"But I have not put all my eggs in the genetic basket," she said.
What's in the basket?
Past studies on twins with PTSD suggested that DNA played a major role in the disorder, but those studies didn't look at the genes themselves, Koenen said. That's where this study comes in.
For this study, a consortium of researchers combined data from 11 studies into a single pool to explore genetic risk for PTSD among more than 20,000 people. They also compared that risk with other psychiatric conditions and found, for example, a strong overlap between PTSD- and schizophrenia-associated genes.
While the vast majority of the people in the study had experienced trauma, only a quarter of them had been diagnosed with PTSD.
Using common genetic markers, the study found evidence of a genetic risk for PTSD, but Koenen said she would need an even bigger group of people to identify the specific genes involved.
Her goal for the next study is to include up to 75,000 people, with roughly a third carrying a diagnosis of PTSD.
"Were looking at millions of places along the genome," Koenen said. "You need a lot of people" to see a clear signal for individual genes.
One key finding was a 29% heritability of PTSD for European-American women in the study. In other words, three out of 10 PTSD diagnoses among these women exposed to trauma could be linked to common genetic variants. Women are known to be twice as likely as men to develop PTSD after a traumatic event.
But for white men and all African-Americans, the researchers were unable to tease out statistically significant results from their DNA – even though African-Americans comprised roughly half of the people in the study. This may be because prior research has largely focused on white populations, the authors noted.
The difference between men and women in this study may not be entirely explained by gender, Koenen said.
Many men in the study, but very few women, came from the military – where service members may have experienced very different types of trauma from the general population, she said.
"Is it a military-civilian difference, or is it a male-female difference?" Koenen asked.
Searching for answers on PTSD
By unraveling the link between genetics and mental illness, researchers hope to find new ways to diagnose, prevent and treat disorders like PTSD, Koenen said.
While the research is still in its early stages, Koenen and her colleagues – some of whom hold patents and have ties to pharmaceutical companies – hope that they might one day identify new targets for drug development. Because of the potential genetic overlap with other psychiatric conditions, like schizophrenia, researchers are also on the lookout for shared pathways.
They also hope to find molecules that might allow doctors to measure and track the progress of mental illness. These molecules are known as biomarkers.
"Everybody has been searching for biomarkers for PTSD, but maybe the inability to find a single biomarker is because you have to stratify people according to their genetics," said Yehuda.
But looking at genetic risk has not been without some controversy, she said.
"People criticized me like you can't imagine," Yehuda said. "The minute you throw in that it's not about the trauma, (people worry that) we're jeopardizing veterans' benefits, torts cases, victims' rights – it has to be about the event."
"You couldn't stay on that perch too long," she added. "There's too many individual differences in responses (to trauma)."
For example, some studies have linked PTSD to the size of different parts of the brain. Other studies have looked at different proteins and stress hormones. But not all studies find the same results, and researchers have not been able to fully explain the mix of findings.
"Maybe genetics can help us clean that up a bit," said Yehuda.
However, some experts caution that focusing too much on common genetic variants may not have the therapeutic payoff these researchers are hoping for.
"There is this open-ended question, 'Is it therapeutically meaningful to target (these variants)?' " said Jeremy Willsey, a geneticist at University of California, San Francisco who studies the link between genetics and other neuropsychiatric disorders, like autism. Willsey was not involved in the study.
Willsey's research at UCSF focuses instead on rare genes, not common ones. While common genes as a group may have a greater impact on our health, he said, some researchers suspect that each rare variant holds more weight by itself.
"Rare variants are not going to be present in every patient, but the effect is going to be higher," he said, adding that neither set of genes tells the whole story by itself.
"At the end of the day … what is really necessary is a complete picture of both common and rare variants so that we can have an integrated understanding of the biology."
Looking forward
In 2012, Presley wrote a memoir titled "Thirty Days with My Father" about a series of interviews she conducted with her veteran father in order to come to terms with their pasts.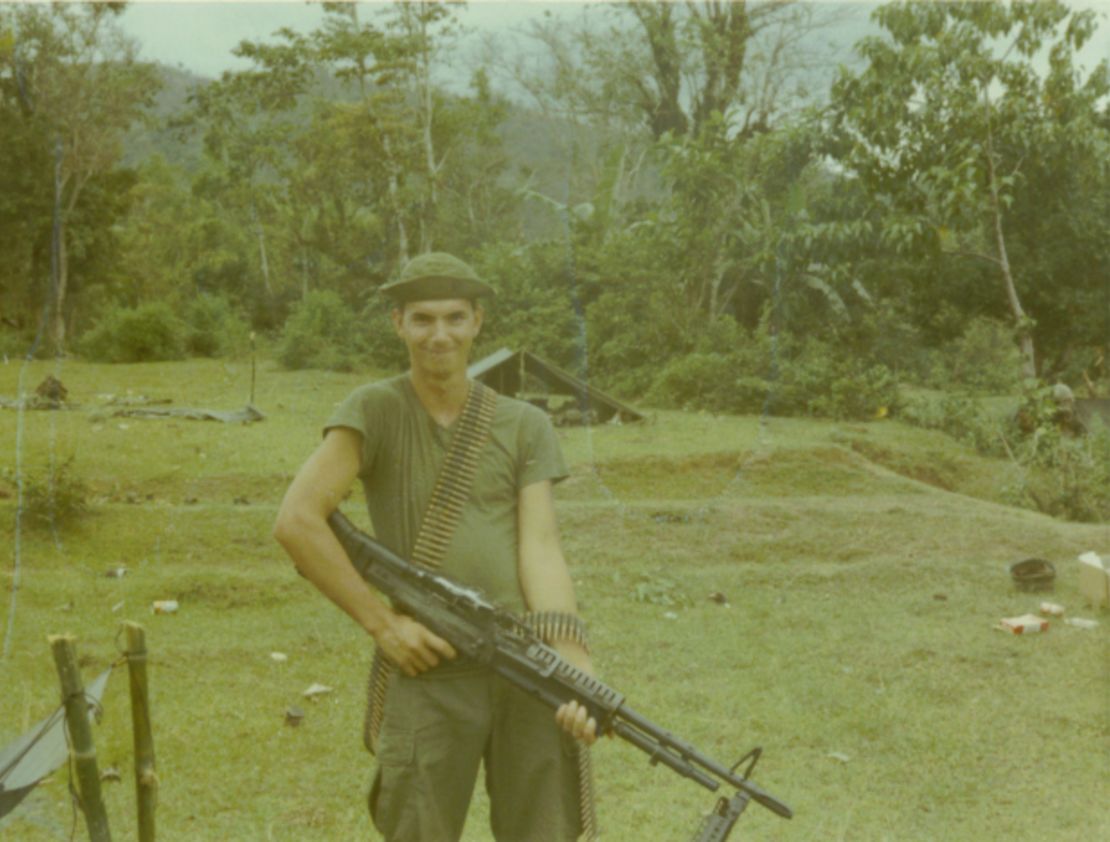 After she published the book, responses from veterans' families came pouring in.
"It was such a huge epiphany to me that I wasn't alone," Presley said. "There has been such a focus on veterans and PTSD in the media, which is great, but somehow the missing piece is how that PTSD also affects a person's family."
Presley said that, through her difficult experiences, there have been additional positives. As a schoolteacher, for example, she said that her "hypersensitivity" has allowed her to read her students and be a more effective educator.
"It was like I was born with that," she said. "I have worked in some of the most challenging schools in Georgia, and I do not have classroom management problems because of my ability to read situations before they happen. That's been a huge positive that has come out of this."
Harvard's Koenen also comes from a military family. Her grandfather served in World War II, and her father served in Vietnam. Her cousin entered the military right out of high school and was sent to Iraq, where he developed PTSD.
"He never thought he'd be deployed," Koenen said. "It really changed the course of his life."
But Koenen's cousin has found some hope in her research, she said.
"It just makes him feel really encouraged that perhaps future generations of soldiers and veterans won't have to suffer as much as he has," she said.