Story highlights
Survivor says his partner died three days before help arrived
Taiwanese couple had been missing since early March
Two Taiwanese hikers have been found after going missing in Nepal for almost seven weeks, but one had died three days before help arrived.
Survivor Liang Sheng-yue was found conscious and with the remains of his partner, Liu Chen-chun, just before midday Wednesday and airlifted out of a ravine near the Narchet River in the Himalayas, according to rescuer Madhav Basnet.
Basnet, an official at Kathmandu-based Asian Trekking Agency and one of the three rescuers who found the couple, told CNN that Liang and Liu were hiking around the remote Ganesh Himal route in Dhading district, west of the Nepali capital Kathmandu.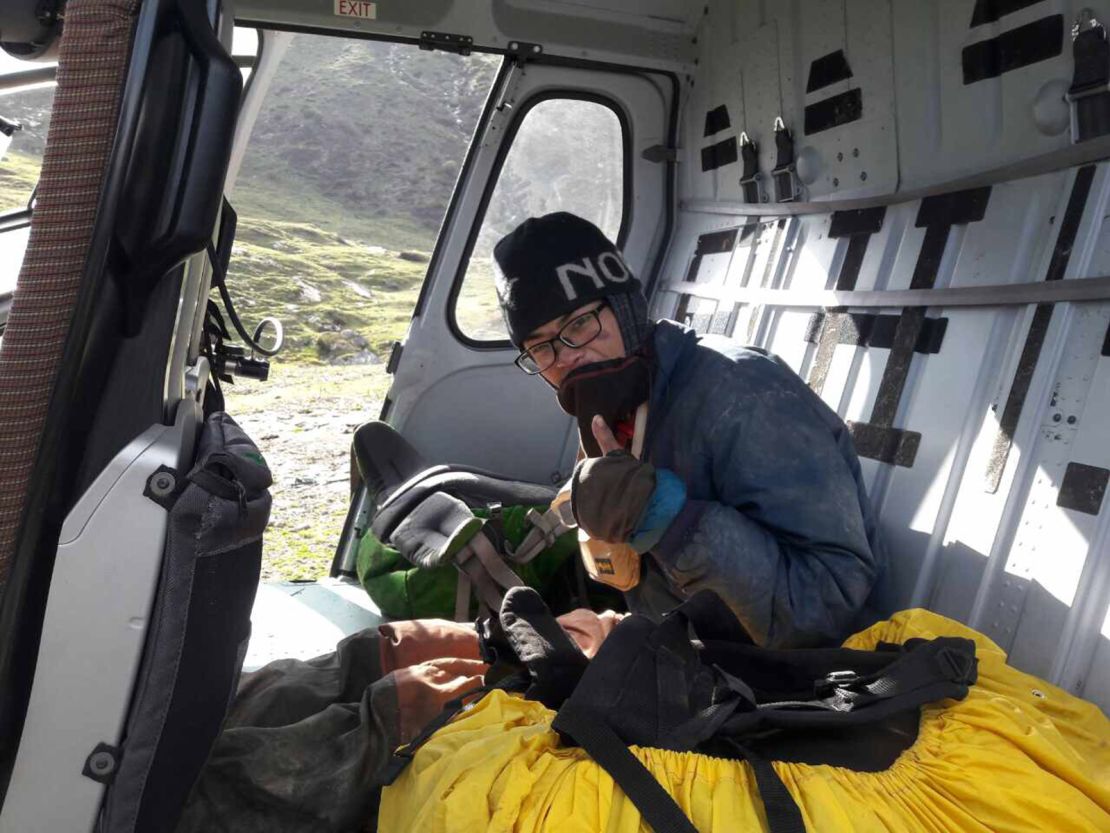 On March 9, the couple headed toward Langtang in Rasuwa district, but did not turn back when confronted with a snowstorm. They were not using a guide or porter, Basnet said.
After losing their bearings they fell 100 meters off a cliff into a ravine, where they took shelter in a small cave.
Long absence
Liang and Liu had arrived in Nepal in late February to go hiking in the Tamang mountain region, but their families lost contact with them in early March. A search was launched when the family formally requested help. The search went on for weeks, but was temporarily suspended due to bad weather. It resumed for six days toward the end of April.
"In our heads, we never thought they would be alive. So when we found the boy alive, we got scared for a second. He greeted us by saying 'Namaste.' He was very happy," Basnet said.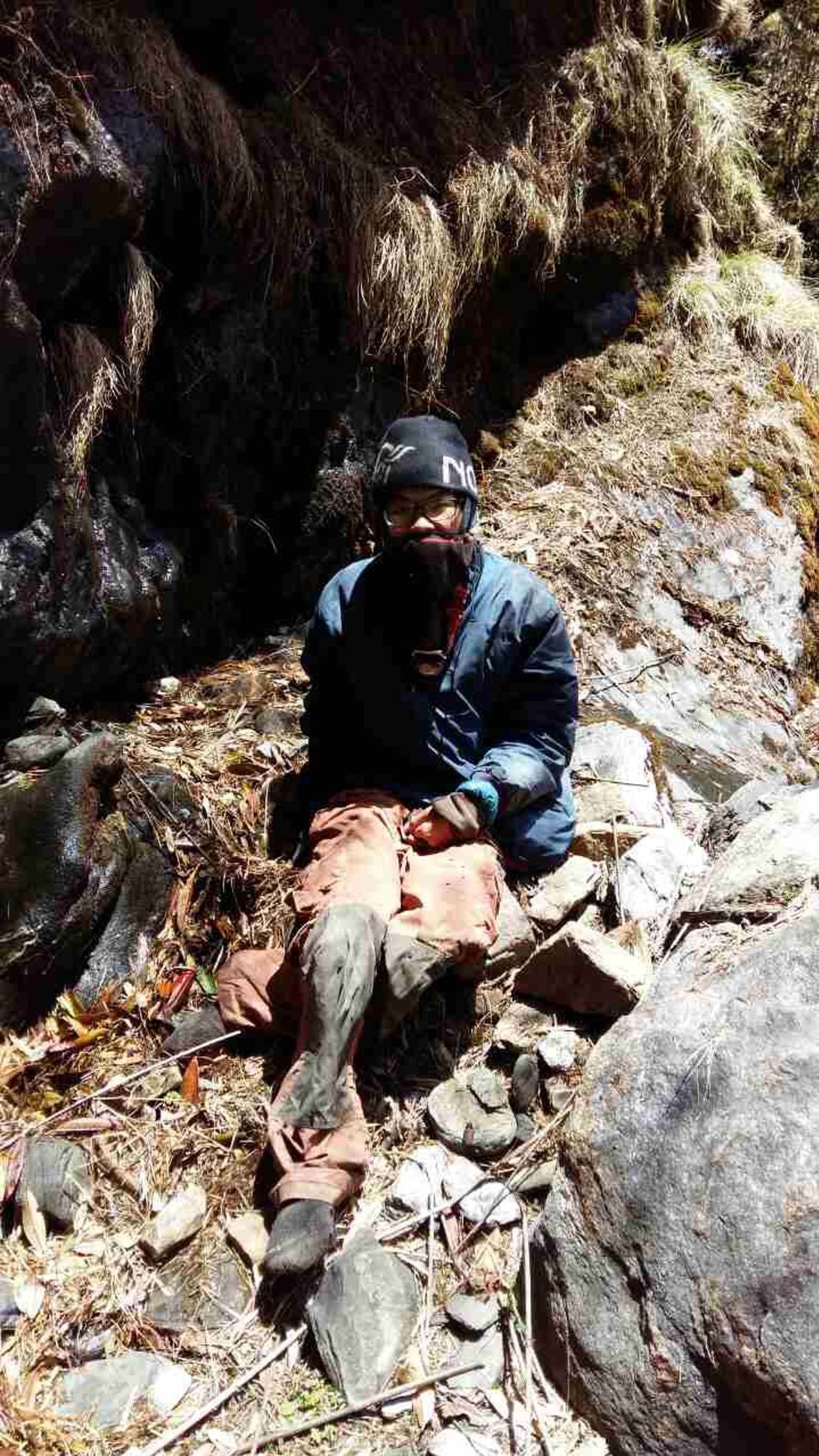 He said Liang, 20, hadn't eaten for "many days."
For the first eight to 10 days, the couple survived on the packed food they were carrying. After that they had survived by eating salt and melted snow. Liang lost 30 kg (66 lbs) during the period.
After the discovery by the Nepali search and rescue team, Liu's body and Liang were taken to hospital in Kathmandu, where he was treated. Liang's father will fly to Kathmandu Friday.
The Taiwanese government says that a liaison is keeping its consular office and the families of the victims informed of the latest developments, according to Taiwan's Ministry of Foreign Affairs.
Chakra Raj Pandey, medical director at Grande International Hospital, Kathmandu, told CNN that Liang didn't have any physical injuries but "was not very stable psychologically."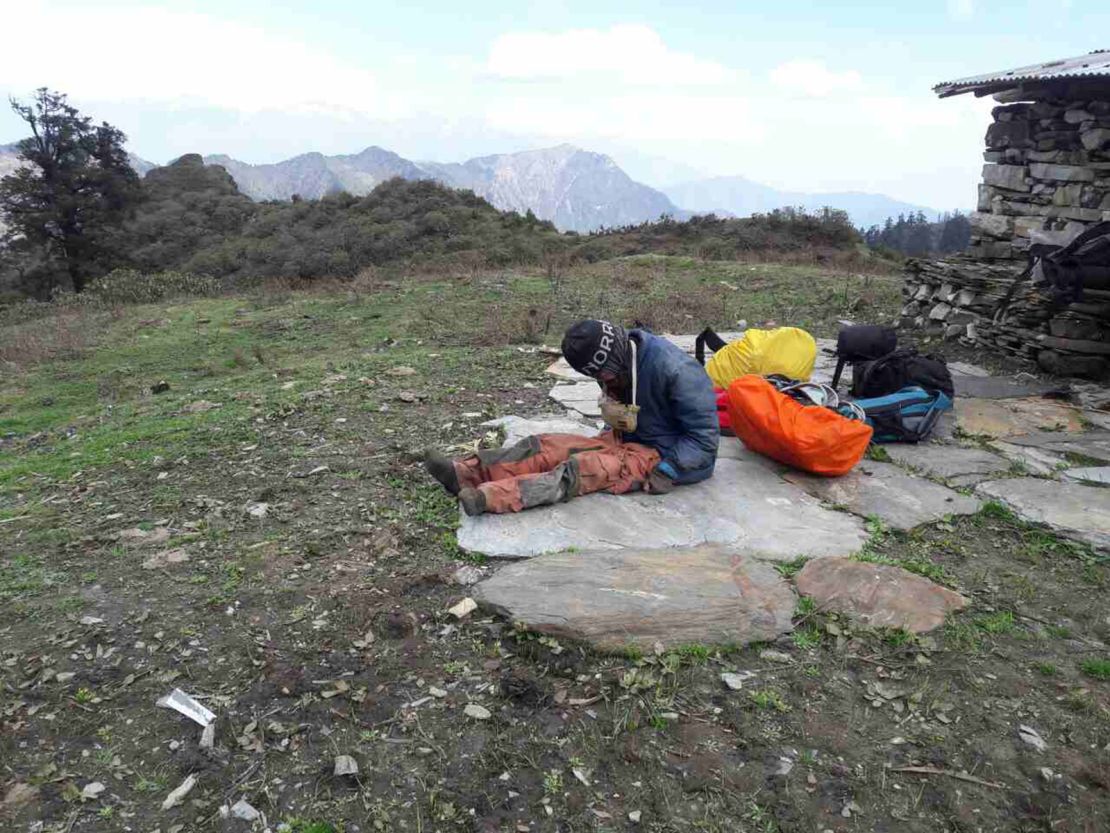 He said Liang was "extremely tired" when he was found and had maggots between his toes, and lice in his hair. Nevertheless he was "very happy" and slept well at the hospital. He turns 21 on Friday.
"I was with him all night (since his rescue)," Basnet said. "He ate six bowls of soup last night. He kept thanking me."
Liang is out of danger, he said, and while he is still a little weak "he is gaining energy very fast."
CNN's Chieu Luu and journalist Nanlin Fang contributed to this report