Story highlights
India's satellite will provide communication and disaster management services to most of South Asia
Pakistan pulled out of the project amid heightened tensions between the two neighbors
In a first, India's space agency launched a satellite Friday to provide communications services to its neighboring countries.
The South Asia satellite, funded entirely by India, was announced several years ago with the intention of serving all eight members of the South Asian Association for Regional Cooperation (SAARC).
According to Uday Bhaskar, director of Delhi-based think tank the Society for Policy Studies, the satellite represents a "new form of regional cooperation," and Indian Prime Minister Narendra Modi has called it a "gift to the SAARC region."
"Even the sky is not the limit when it comes to regional cooperation among like-minded countries," Modi said after the launch.
The more than $36 million project does not, however, involve Pakistan, which pulled out of the project.
READ: Asia's space race heats up
Tense relationship
The satellite project comes at a time of heightened tensions between the two countries. This week, India accused Pakistan of mutilating the bodies of two of its soldiers in the disputed territory of Kashmir. Last year, militants from Pakistan killed 18 Indian soldiers in an attack on an Indian army base.
While some have suggested Pakistan may have pulled out due to espionage concerns, Ajay Lele, a senior analyst at the Delhi-based Institute for Defense Studies and Analysis said "in modern times, you do not develop a satellite to spy on a country."
But N. Sathiya Moorthy, a regional director at the Observer Research Foundation, said India should "do everything to ensure that policy makers (in Pakistan) remain convinced that it is nothing more than what India says it is."
Lele said Pakistan's backing out is a missed opportunity for Islamabad. "Problems on earth shouldn't affect relationships in outer space," he said.
Pakistan Ministry of Foreign Affairs spokesman Nafees Zakaria said the country was initially "keen to participate in the project."
"However, as India was not willing to develop the project on a collaborative basis, it was not possible for Pakistan to support it as a regional project under the umbrella of SAARC," he added.
He dismissed speculation over espionage concerns as "unfounded."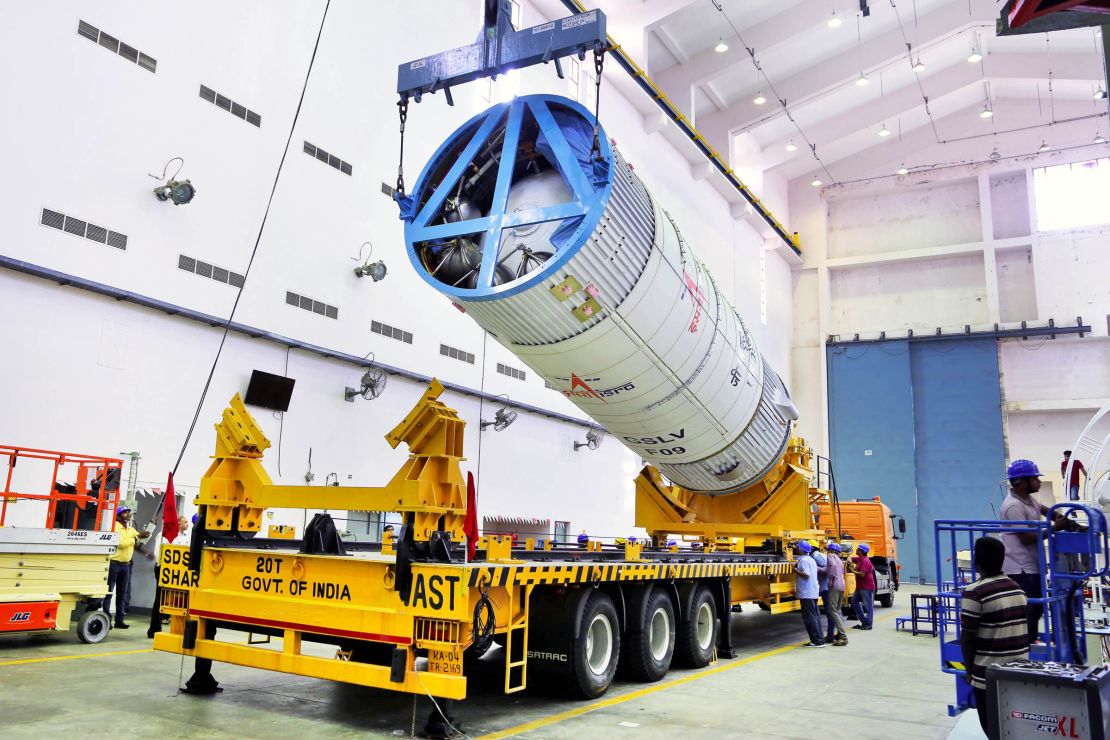 Space diplomacy
The satellite's launch is seen by many as a move by India to cement its big brother role in the region and improve relations with its neighbors, Pakistan aside.
"India has done satellite launches for countries commercially but never utilized them as a foreign policy tool. Space is no more just a science and technology domain – it is being seen from a strategic and foreign policy perspective," said Rajeswari Pillai Rajagopalan, head of the Nuclear and Space Policy Initiative at the Observer Research Foundation.
Experts say the move is also designed to counter China's growing influence in South Asia. In 2011, Beijing launched a communications satellite for long-time ally Pakistan, followed by the launch of another for Sri Lanka in 2012.
"Space is emerging as a domain where you can see increasing competition between India and China. For China, reaching out to South Asia is a way of keeping India under check," said Rajagopalan.
Disaster control
The South Asia satellite weighs 2,230 kilograms and is carrying 12 top-of-the-line communication transponders, making it India's most significant space project since February's record-breaking launch of 104 mini satellites with a single rocket.
Since the 2013 launch of India's Mars orbiter, the country's space agency has established itself as a reliable, low-cost global player.
The new satellite will provide telecommunications, disaster management and weather forecasting services, among others.
A satellite focusing on disaster communications could be particularly beneficial to South Asia, home to about a quarter of the world's population and prone to tropical cyclones, heat waves, earthquakes, tsunamis, landslides and floods.
"Bangladesh has serious climatic variations, while Maldives is seeing the impact of climate change. Both countries have a lot to receive in terms of disaster warnings," said Rajagopalan.
Bhaskar added, "This can go a long way in improving regional human security indicators, particularly in the more impoverished cross-sections of the regional population across South Asia."
CNN's Sophia Saifi contributed reporting from Islamabad, Pakistan.