Story highlights
Hermon and Heroda Berhane were 7 when their parents realized they were deaf
Together, they run a fashion blog called Being Her
Fashion bloggers Hermon and Heroda Berhane were 7 when they both mysteriously went deaf at the same time. Now 34, the Eritrean-Ethiopian twin sisters have blossoming careers in modeling and acting as well as a fashion blog.
Their mission is simple. "We want to tell people around the world that you should embrace disability, not hide from it," the twins said in an email interview with CNN.
Childhood in Eritrea
Growing up in Eritrea, the sisters had a happy childhood, and like many twins, they share a special bond.
Hermon once injured her cheek while riding her mountain bike. Heroda wasn't even with her but said she knew something had happened.
"When my left cheek started hurting, I knew she was in trouble. … It was the only explanation for my pain," Heroda said.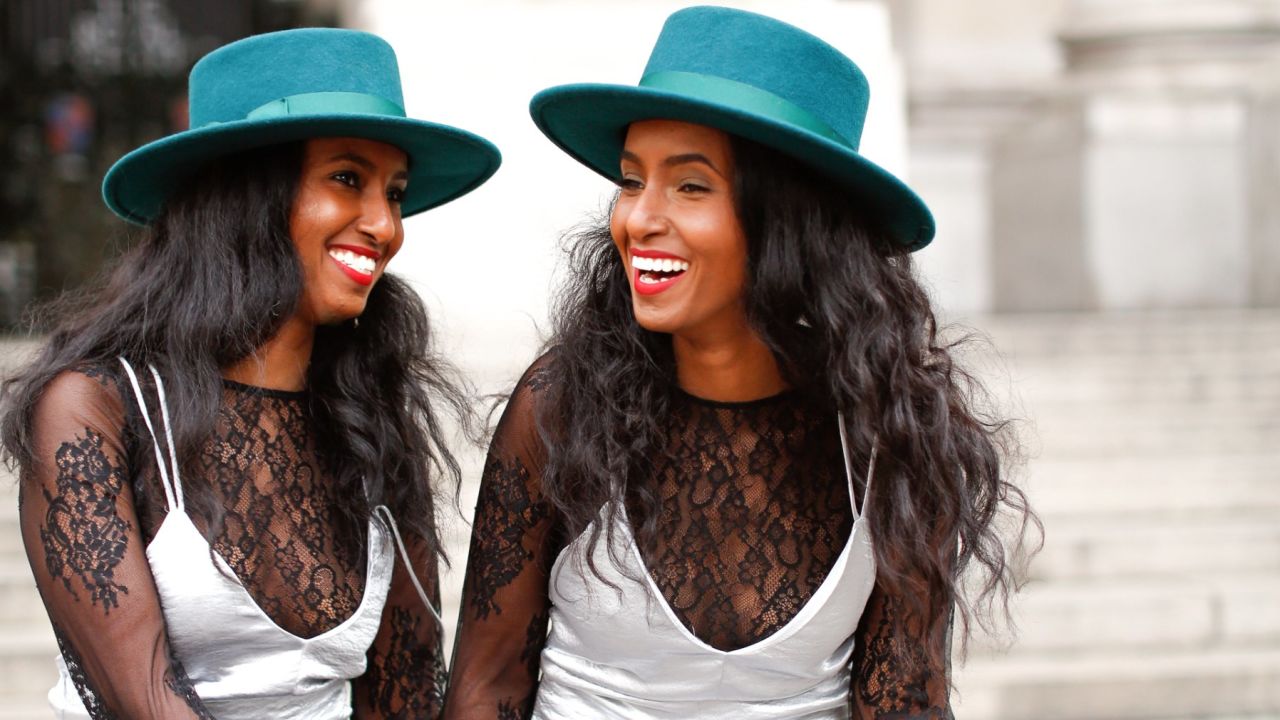 It took their parents a long time to realize the girls were deaf.
"We were playing together in the backyard of our parents' house; our mother was trying to call our names, and we did not hear at all," the twins said.
Their brother was also deaf, so the family decided to move to the UK to seek medical help.
'Deaf people can do it'
Hermon's acting journey began after she took a trip to South America, while Heroda's confidence grew when she landed a role in a television commercial.
As far as Hermon is concerned, "Deaf people can do it like everyone can."
"We had quite (a lot) of barriers through our lives, especially (our) career, but we fight for it. … We will have to use our deafness and being black women to break these barriers."
'People are hungry for real inspiration'
The twins recently launched a fashion blog, Being Her, where they model affordable urban and traditional Eritrean outfits to a growing audience.
"People are hungry for real inspiration, and we want you to see that we're wearing clothes that we can afford and most importantly that you can relate (to) with our personality."