Story highlights
Judges ignored request for leniency by prosecutors and sentenced Ahok to jail
Expert says conviction is the latest blow to Indonesia's religious tolerance
Jakarta governor Basuki Tjahaja Purnama, commonly known as Ahok, has been sentenced to two years in prison, after being found guilty of blasphemy in a trial seen as a test of Indonesia's religious tolerance.
In April, prosecutors had called for the blasphemy counts to be dropped in exchange for a lesser charge of "spreading hate," but the judges appear to have ignored that recommendation.
The controversial Chinese Christian politician was put on trial in December over accusations that he insulted Islam while campaigning for re-election. He repeatedly denied the charges.
Ahok was detained immediately after the verdict and taken to the Cipinang detention center in East Jakarta, local media reported. He said he would immediately appeal the court's decision.
The Jakarta governor sparked controversy in late 2016 after quoting a verse from the Quran to prove to his supporters that there were no restrictions on Muslims voting for a non-Muslim politician.
Almost no one who has been charged under the blasphemy law has ever escaped conviction, associate professor of Indonesian politics at the Australian National University Greg Fealy told CNN.
"The blasphemy law has really been a blight on the rule of law and democracy in Indonesia for decades," he said, adding that "the fact that Ahok was charged at all was really a product of massive street demonstrations that frightened the government into acting."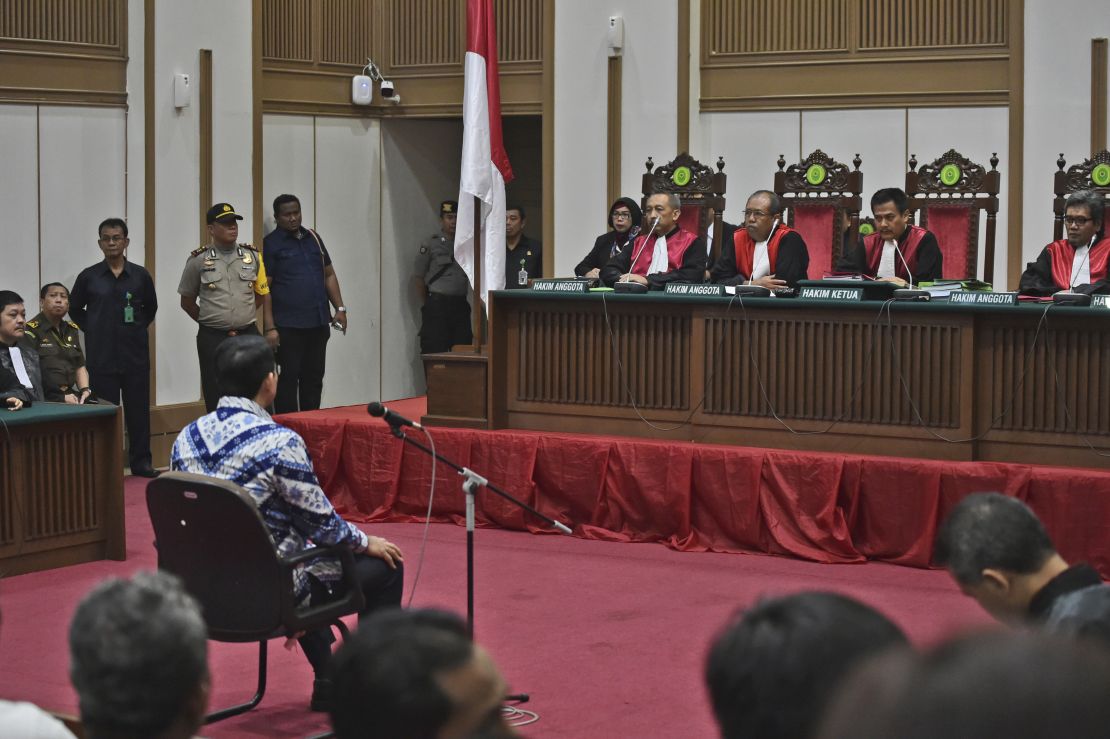 Growing conservatism
Indonesia is the world's largest Muslim country with 87% of the population, or more than 200 million people, saying they are followers of Islam.
While Indonesia has built a reputation as a tolerant, diverse nation, experts say Ahok's conviction is the latest example of the country's growing conservatism.
Recent years have seen large anti-LGBT protests in Jakarta in early 2016, a push to criminalize homosexual sex and passionate reactions to allegations of blasphemy.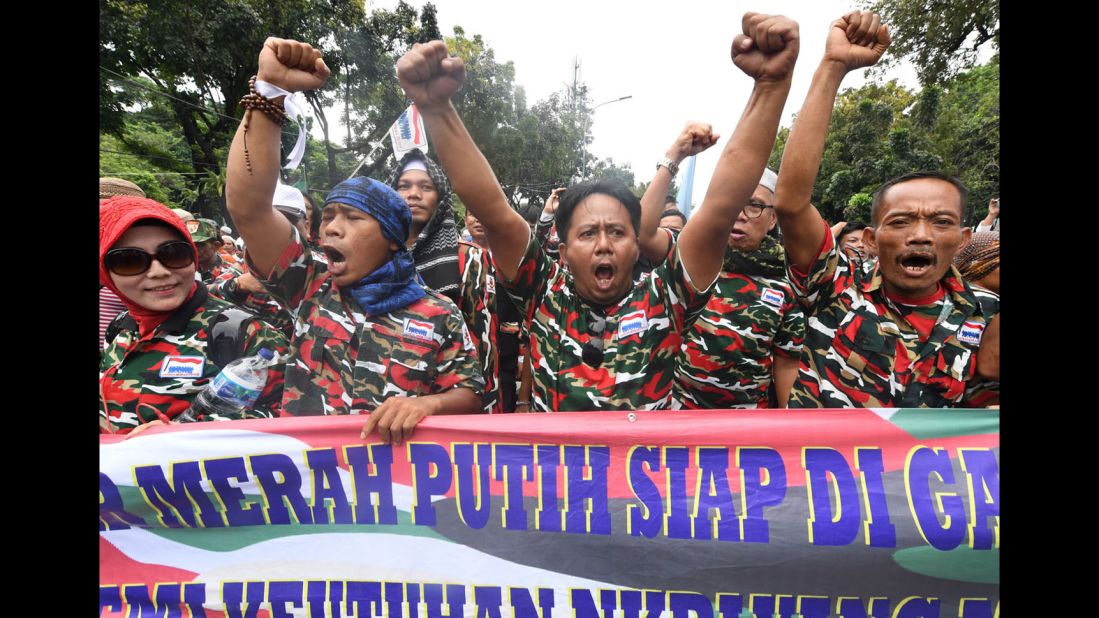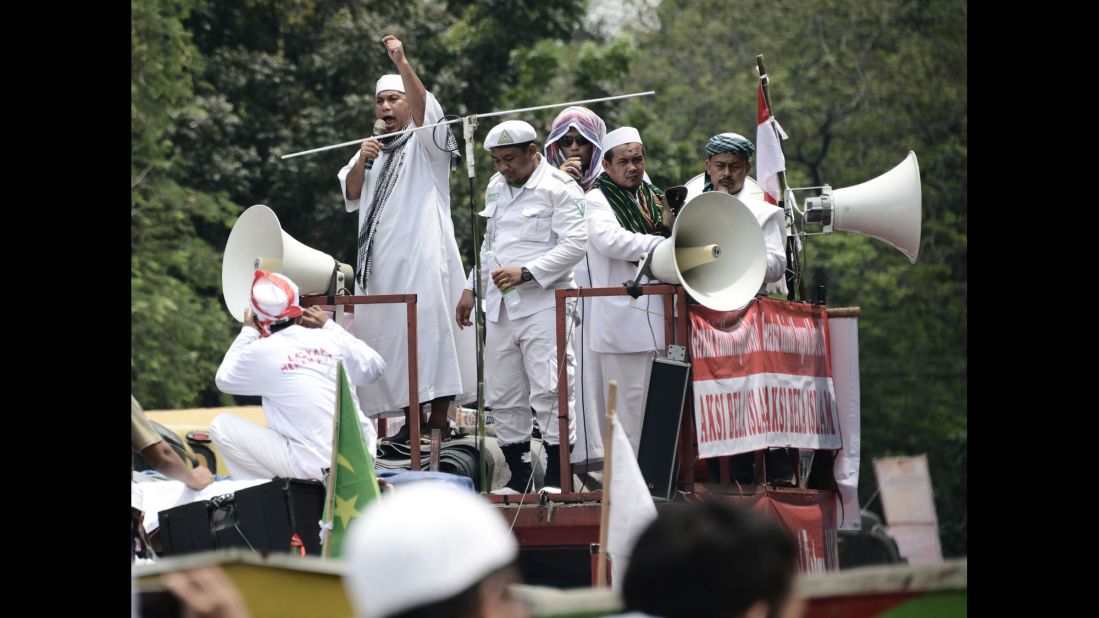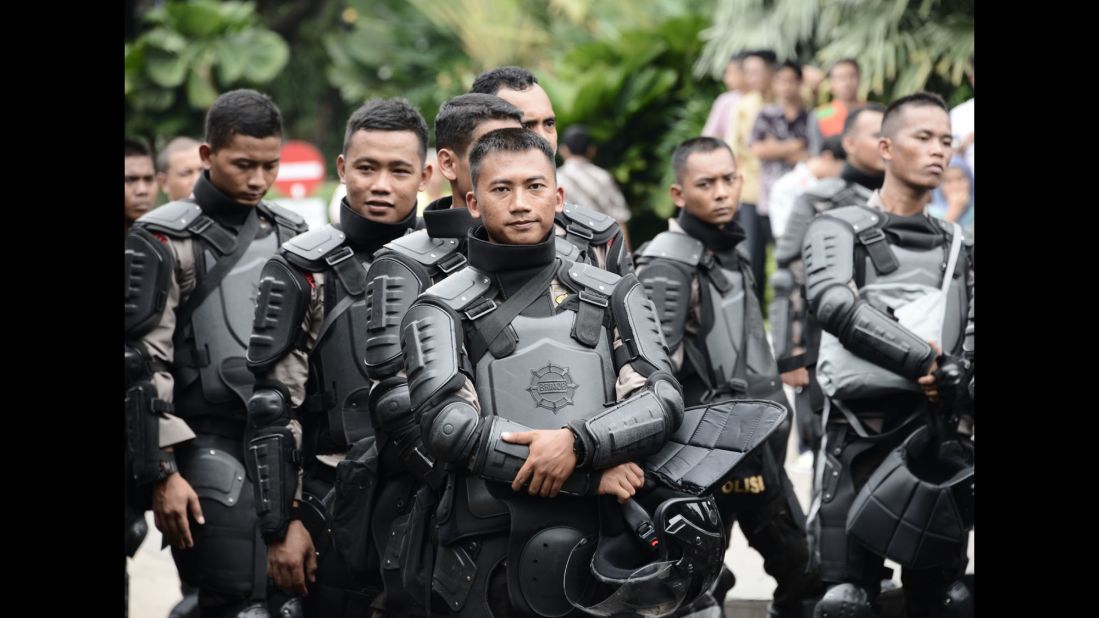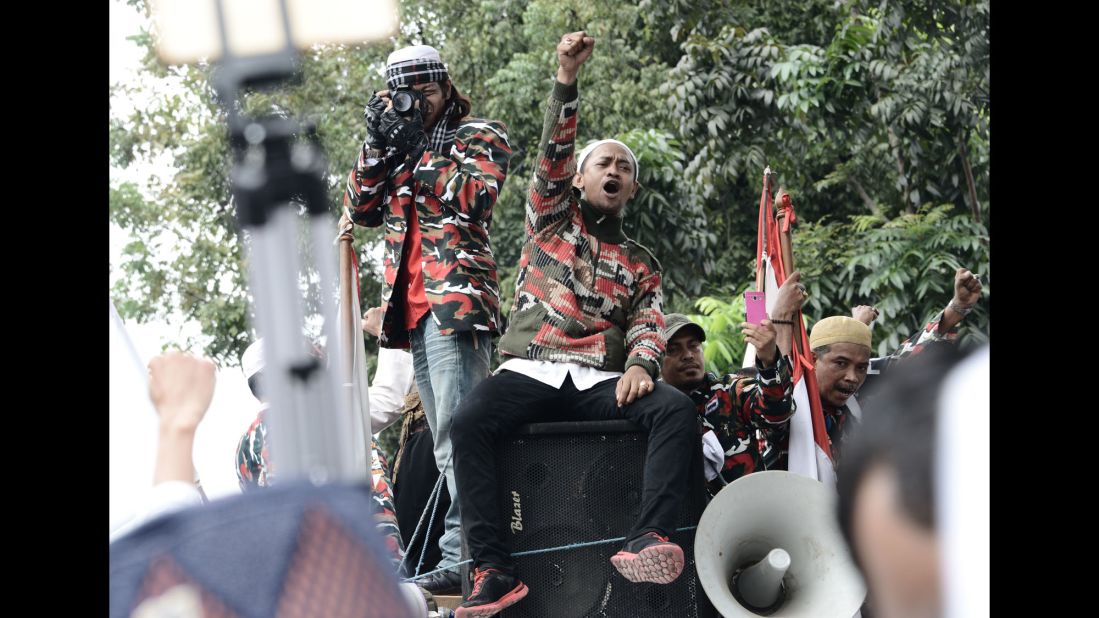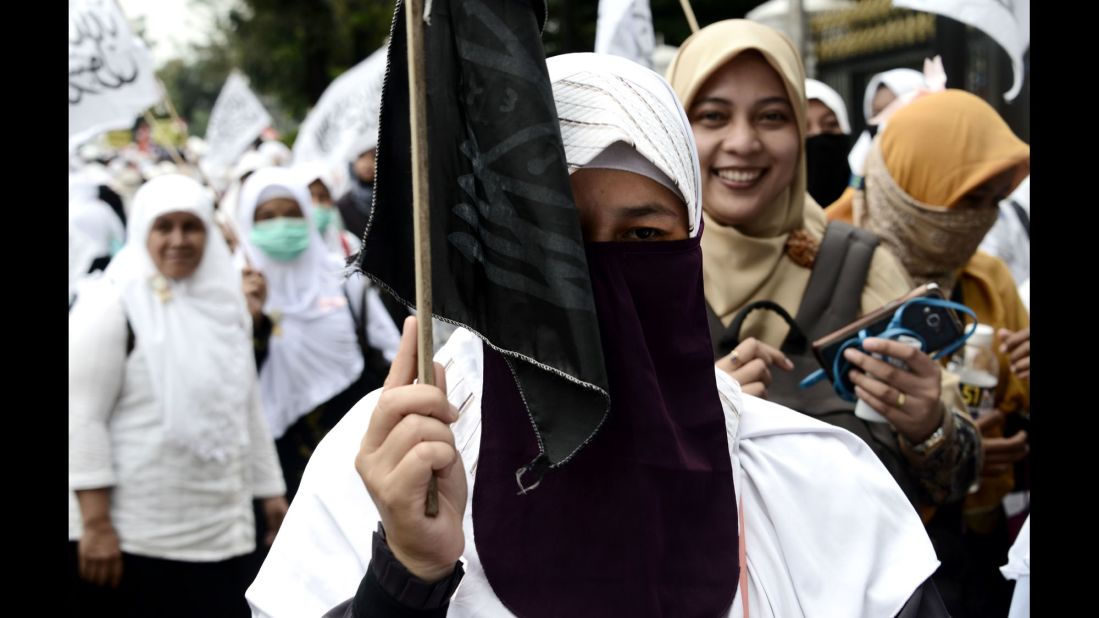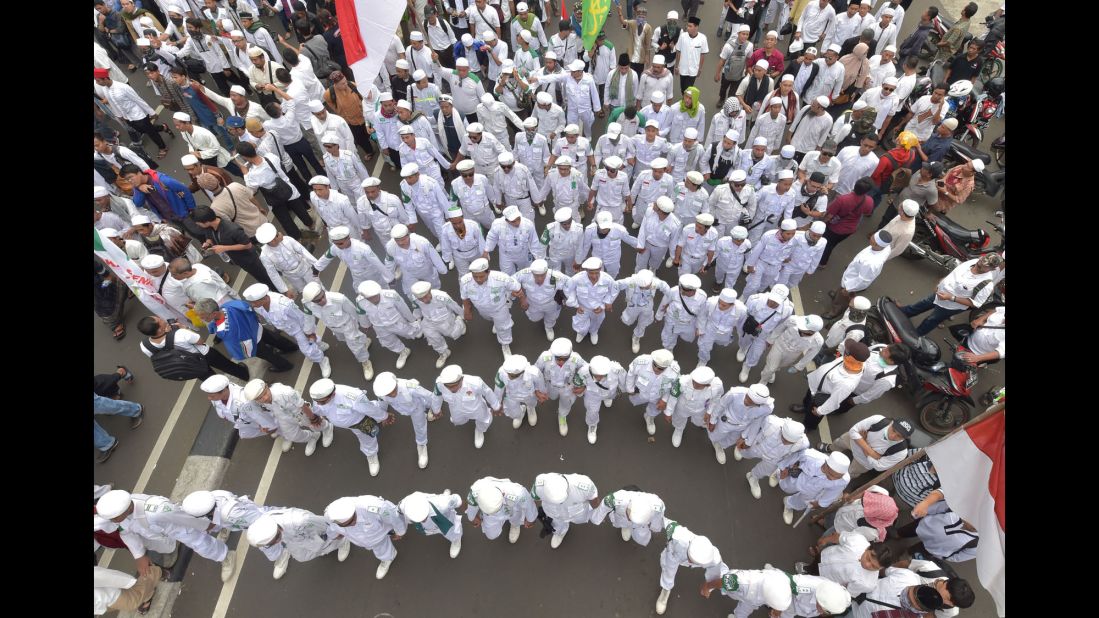 Jakarta Protests
Since an edited video of Ahok's remarks was released, hundreds of thousands of Muslim Indonesians have protested against him on the streets of Jakarta, with many calling for his jailing or even execution.
Roads near the Agriculture Ministry where the verdict was due to be delivered were closed from Monday evening in preparation, local media reported.
A blow for religious tolerance
The verdict comes less than a month after Ahok lost his bid for re-election as Jakarta governor, a result some experts attributed to his ongoing trial.