Editor's Note: CNN national security analyst Juliette Kayyem is the author of the best-selling "Security Mom: An Unclassified Guide to Protecting Our Homeland and Your Home." She is a professor at Harvard's Kennedy School, a former assistant secretary of the Department of Homeland Security in the Obama administration, host of the national security podcast "The SCIF" and founder of Kayyem Solutions, a security consulting firm. The opinions expressed in this commentary are hers.
Story highlights
On Wednesday, Sheriff David Clarke said he was going to take a position in the Department of Homeland Security
Juliette Kayyem: Clarke's divisive rhetoric and actions make him ill-equipped for a job that requires community engagement
Dear Secretary of Homeland Security John Kelly,
On Wednesday, Milwaukee County Sheriff David Clarke, one of the tough-talking members of the Trump team, said to a radio host that he was going to take a job at the Department of Homeland Security as assistant secretary in the Office of Partnership and Engagement. He mistakenly referred to it as the "Office of Partnership and Programs," suggesting the position itself – rather than the substance of the work – matters more to him.
The announcement was met with a flurry of criticism: Clarke, who is staunchly conservative, said earlier this year that the only time he would reach across the aisle would be to grab a Democrat "by the throat." And previously he had compared the Black Lives Matter movement to the Ku Klux Klan.
But Clarke is not just a provocative speaker. On his watch, prisoners have died, a woman lost a baby during childbirth and, most recently, an inmate deprived of water for a week died.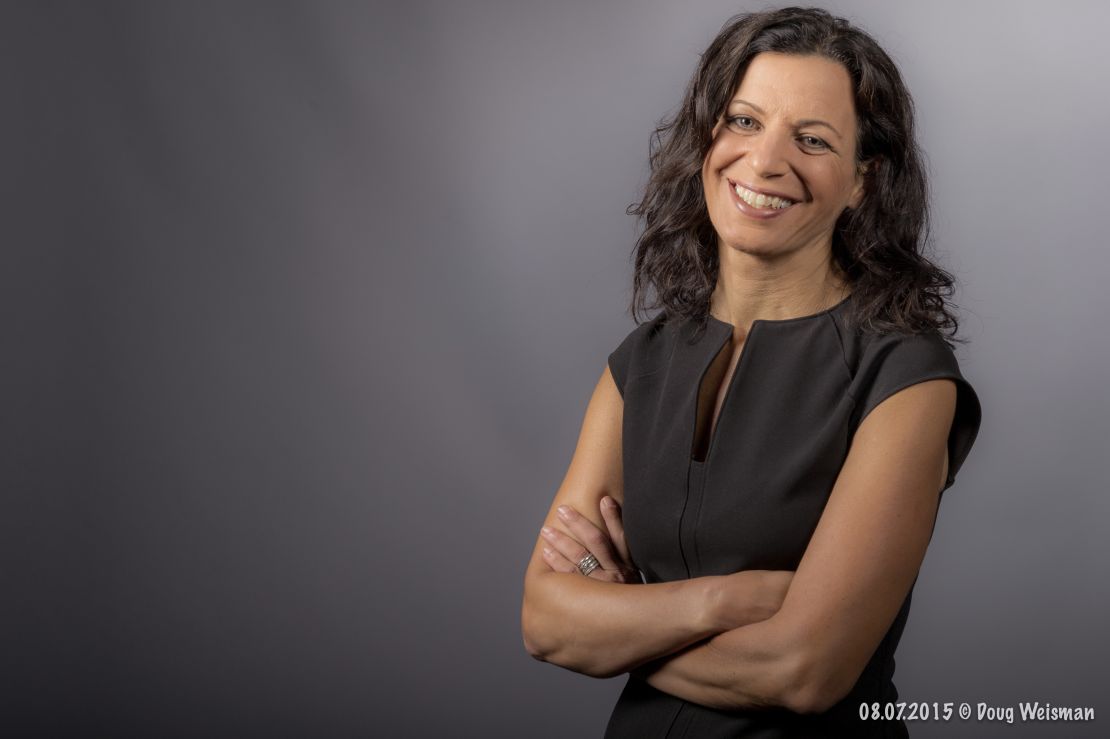 That's why I hope that DHS email to Mother Jones – "Senior positions are announced by the department when made official by the secretary. No such announcement with regard to the Office of Public Engagement has been made" – was a pushback coming from you, Secretary Kelly.
We've only met once, Secretary Kelly, but I was publicly complimentary of your appointment. And I still serve on the department's Homeland Security Advisory Committee until my term expires this summer. I fundamentally disagree with many of the policies at DHS right now, but I still believe in the mission: to protect our communities from all threats and assist them when tragedy occurs.
So I hope you keep pushing back. Because there is one thing I know for sure: Clarke is not only unfit to serve, he will not serve you well. His divisive rhetoric and action will make him an impossible figure for communities to engage with – and that is a critical part of the job.
I should know. I had the job in the Obama administration.
There are agencies at the DHS that require strong leadership and a clear chain of command, such as at the Coast Guard or Transportation Security Administration.
But there are other jobs that require outreach, communication and a whole lot of good will. My job, then referred to as assistant secretary for the Office of Intergovernmental Affairs, was to engage the homeland, including the hodgepodge of local, state, territorial and tribal governments; civil servants, from public health officials to police officers, who are part of the safety and security apparatus; the private sector; nongovernmental organizations; and others whose work touches on our preparedness and resiliency.
Coming into the job, I knew a little something about what was required. I had served as homeland security adviser in Massachusetts. In Obama's administration alone, the assistant secretary of the Office of Intergovernmental Affairs position was held by Betsy Markey, a Democratic congresswoman from New Jersey, Phillip McNamara, who had a long career at the Democratic National Committee working on community outreach, and me. We understood the homeland was complex and diverse, and we looked to DHS for guidance, support and information in times of crises.
Secretary Kelly, you know the relationship between DHS and the homeland can often be strained. Now is no exception. Mayors are balking at draconian immigration enforcement efforts, police departments are challenging threatened action against sanctuary cities and Arab and Muslim communities are reeling from policies like the President's (now-halted) travel ban.
We don't need to debate those now; those are the policies the new administration has chosen.
But you know, far better than I, that one day something terrible will happen in this nation. It may be a terror attack, a hurricane, a pandemic, an industrial accident or a cyberattack against our infrastructure.
Follow CNN Opinion
Sign up for CNN Opinion's new newsletter.
You name it, we are at risk of it. And when one of these situations arises, communities across the country will look to DHS to lead.
You will need someone serving them who is committed to engagement, who does not view the world as "us vs. them" and who the nation has confidence in. You will need someone who can work across political divides. You will need someone who can look beyond a narrow police focus. You will need someone who does not elicit shock, dismay or rejection.
That person is not Sheriff David Clarke.
So, if I am right, I hope you keep pushing back.
To our united homeland,
Juliette Kayyem