Story highlights
Bomb kills 10 people at an ice cream shop where young families had gathered
Second targets elderly residents; third aimed at military personnel
Twin bombings in Baghdad, just hours apart, targeted young families having a late-night Ramadan snack and older city residents collecting their pensions.
ISIS claimed responsibility for the Tuesday attacks, which killed 22 people, through its affiliate news agency Amaq.
The first bomb, which killed 10 people and wounded 40 others, exploded at an ice cream shop in the heart of Baghdad in the early hours. Eyewitnesses described ice cream mixed with blood as the wounded and dead covered the ground.
Related: Other times terror attacks targeted children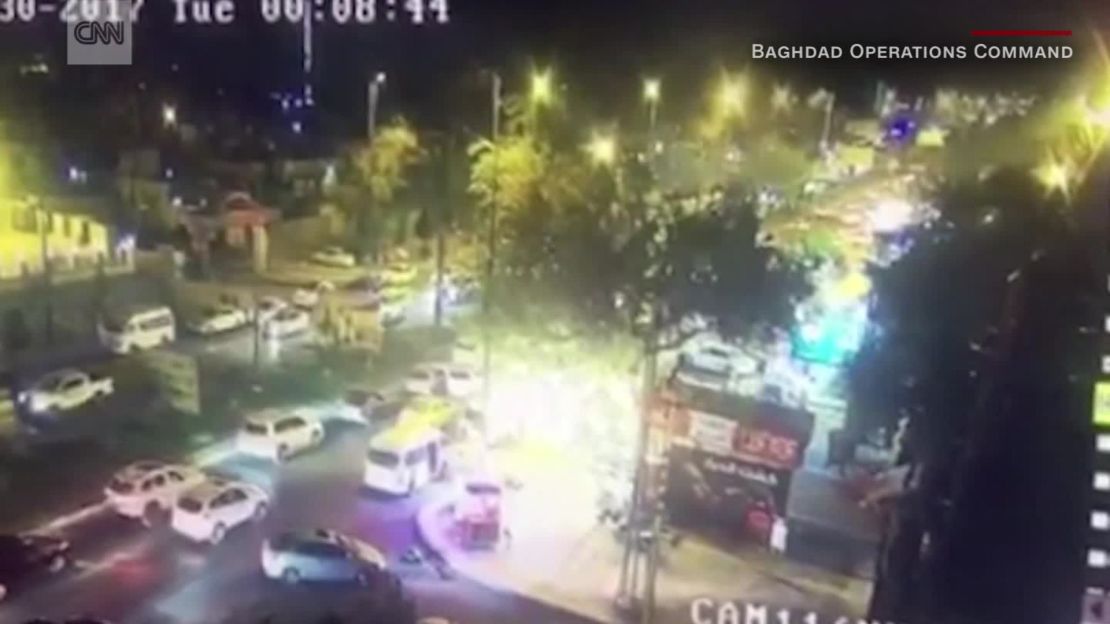 "It was a very, very ugly scene," said journalist Hareth Al-Harethi, who was 20 meters away when the bomb exploded.
"The street was covered in toys, baby bottles, small shoes and men's hats," he told CNN.
Harethi said most of the victims he saw were women and children. At the hospital nearby treating the wounded, he saw mothers lying on the floor in grief.
Baghdad's Karrada street, where the ice cream shop is located, is lined with popular restaurants and cafes. Young people and families usually fill the area at night, especially during the Muslim holy month of Ramadan, when city streets typically become busy with social gatherings.
Among those confirmed dead was a 12-year-old Australian girl, Zynab Al Harbiya, from Melbourne.
Australian Foreign Minister Julie Bishop confirmed her death Wednesday, saying the young girl had been in Baghdad to visit her grandfather for Ramadan.
Explosion 'rocked neighborhood'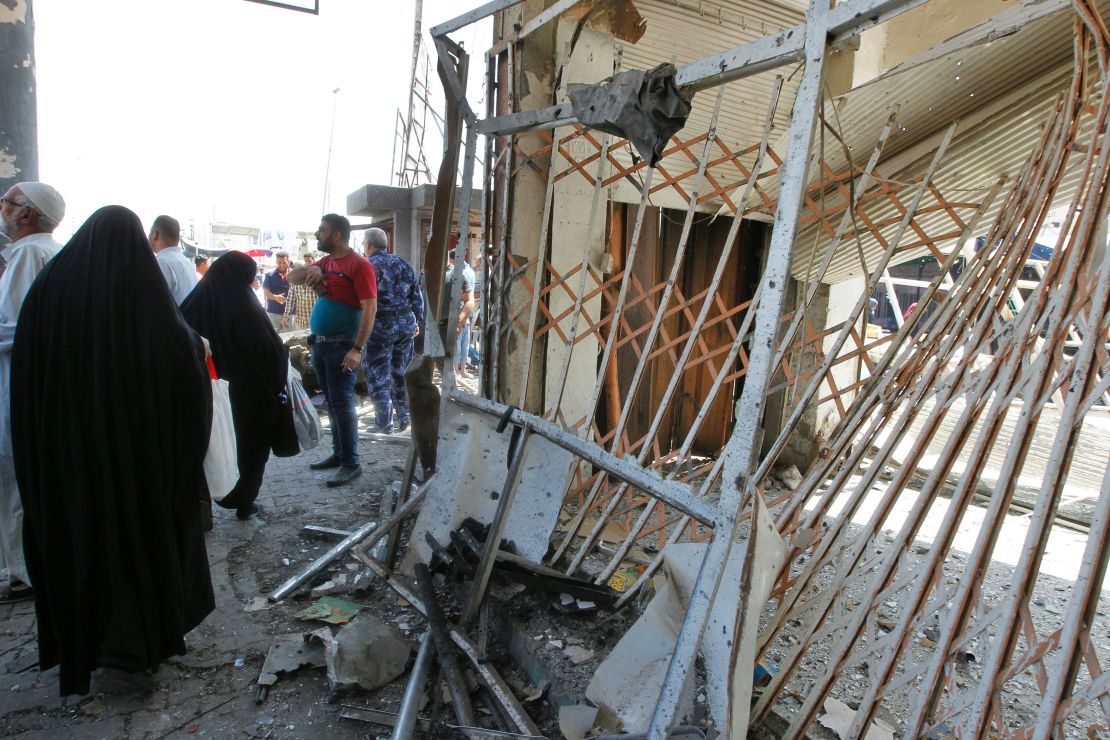 The second bomb, which witnesses say "rocked the neighborhood," went off as elderly residents lined up outside the General Retirement Department waiting for their pensions to be handed out.
Twelve people died, another 45 were wounded.
"Our life has become full of explosions… but this was not normal," a shop owner near the Retirement Department told CNN.
He said that before the attack, the group of pensioners were waiting to go through security before entering the government building.
Ibrahim Al Zararee, 23, who was driving by when the explosion went off, told CNN that the area, the site of the city's oldest marketplace, was buzzing with people.
"Every time this happens, everyone is gloomy," said Al Zararee. "You can see in people's face that they're waiting to see what will happen next?"
Roughly 100 miles west of Baghdad, a third attack killed 11 people in the town of Hit. Among the dead were four military personnel, including the head of the Third Regiment of the Iraqi Army, local officials told CNN.
Women and children targeted
Responding to the attacks, Interior Minister Qasim Mohammad al-Araji said authorities would "track (ISIS) down wherever they may be."
"They targeted a group of civilians – families, women and children – in these nights of Ramadan and this is clear evidence that this organization is a terrorist one trying to kill civilians by any means," he told journalists.
US State Department spokesperson Heather Nauert condemned the bombings, calling them "barbaric."
"These brutal attacks, whose victims included innocent children breaking the Ramadan fast and elderly Iraqis collecting their pensions, demonstrate once again the wanton savagery of the enemy we face," Nauert said in a statement.
United Nations Secretary-General António Guterres expressed "his deepest sympathies to the families of the victims," spokesman Stéphane Dujarric said.
Guterres "reiterates that the United Nations will continue to stand by the government and people of Iraq in their efforts to fight terrorism," the spokesman said.
In Paris, the Eiffel Tower was largely dark at midnight Tuesday in honor of the victims.
"I will turn my lights off tonight, at midnight, to pay tribute to the victims" of the Baghdad attacks, said a tweet from the Eiffel Tower's verified Twitter account.
Other attacks
Last Ramadan, at least 215 people were killed in the Karrada neighborhood in an attack that ISIS claimed responsibility for. Security officials called it the deadliest single attack in Iraq's war-weary capital in years. It called on its supporters to carry out more attacks during the holy Muslim month.
On Sunday, less than two days before the ice cream shop attack, a suicide bomber killed four security officers at a security checkpoint northeast of Baghdad. Ten people were wounded in the blast, which Iraqi police attributed to ISIS.
In 2014, ISIS took control of Mosul, Iraq's second largest city. Last October, Iraqi forces began an offensive to retake the city, and on Saturday, security forces started an operation to take the remaining neighborhoods in western Mosul still under the group's control.
CNN's Stephanie Halasz and Richard Roth contributed to this report.