Story highlights
Affidavit reveals details from videos of what happened inside train
Aggravated murder charges carry a maximum penalty of death
After his arrest, Jeremy Joseph Christian sat in the back of a police car and said: "I stabbed the two (expletives) in the neck and I'm happy now."
The police car, equipped with audio and video recording devices, captured statements from Christian, a suspect in the stabbing deaths of two people on a Portland light rail.
"Think I stab (expletives) in the neck for fun? Oh yeah, you're right I do. I'm a patriot."
His recorded statements in the police car were revealed in an affidavit released Tuesday.
"I stabbed the two (expletives) in the neck and I'm happy now," he was recorded as saying. "I hope they all die. I'm gonna say that on the stand."
"I hope they all die. I'm gonna say that on the stand. I'm a patriot, and I hope everyone I stabbed died."
Christian faces nine charges: two counts of aggravated murder, attempted aggravated murder, first-degree assault, three counts of unlawful use of a weapon and two counts of intimidation.
The aggravated murder charges carry a maximum penalty of death. Oregon has not executed a prisoner in more than two decades.
CNN has reached out to Christian's attorney for comment.
A Friday commute turns deadly
The deputy district attorney's affidavit revealed the most detailed account so far of what happened inside the light rail train on Friday. It cited train security video and passengers' cell phone video.
When Christian, 35, boarded a MAX light rail train on Friday at 4:19 p.m. at the Rose Quarter stop, he went on a tirade directed at two African-American teenagers on board – one who was wearing a traditional Muslim hijab, according to witnesses and the affidavit.
"Pay taxes!"
"Get the f*** out!"
"Go home. We need Americans here!" Christian screamed, according to the affidavit.
Destinee Mangum, one of the girls targeted in his outburst, said to KPTV, "He told us to go back to Saudi Arabia and he told us we shouldn't be here, to get out of his country. He was just telling us that we basically weren't anything and that we should just kill ourselves."
Security video on the train captured Christian drinking from a large container full of purple liquid that he later identified as Sangria wine, according to the affidavit.
One of the passengers, identified in court document as Mr. Forde, tried to calm down Christian, but the rants continued. Forde told police he heard Christian say something about "decapitating heads."
Destinee: 'They lost their lives because of me and my friend'
Frightened by his outburst, Mangum and her friend moved to the back of the train. She told KPTV that a stranger intervened, telling Christian he couldn't disrespect the girls in such a way.
Target of anti-Muslim slurs speaks out
"Then they just all started arguing," Mangum said.
Shouting then turned into bloodshed.
Strangers jump in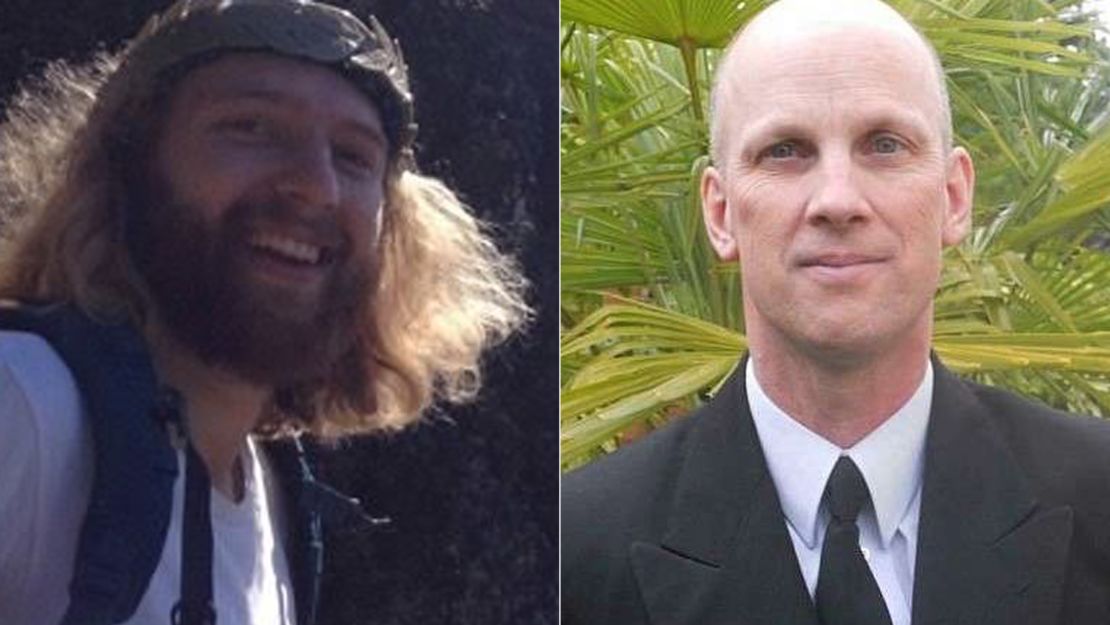 The following chronology comes from the affidavit:
Videos from the train camera and a passenger's phone showed Christian "making a sudden move" toward one of the victims, Taliesin Myrddin Namkai-Meche, 23, of Portland, who responded by standing up, according to the deputy prosecutor's affidavit. Christian was standing very close to Namkai-Meche's face and shouted, 'Oh, do something b****."
Another passenger, Micah Fletcher stood up, too.
"Do something!" Christian shouted as he shoved Fletcher in the chest and appeared to pull a folded knife from his pocket that he concealed in his hand, the affidavit said.
Fletcher shoved Christian so hard the suspect lost his balance. Fletcher told Christian to get off the train, according to the affidavit.
"Hit me again," Christian replied.
Video showed Christian swinging his arm and – in one motion – opening the knife and stabbing Fletcher in the neck. Christian next stabbed Namkai-Meche twice in the neck, the affidavit stated.
Ricky John Best, 53, of Happy Valley moved forward to intervene and was stabbed in the neck. Christian pushed Best into Namkai-Meche, who was seated trying to stop the bleeding from his wound. He then stabbed both men again, according to the affidavit..
'Tell everyone on this train I love them'
Chase Robinson, a passenger on the train, thought a fistfight had broken out and tried to break it up.
"I go to reach out, to start pulling apart, and then I see that there's just blood everywhere," Robinson told CNN affiliate KATU.
When the train came to a stop at the Hollywood Transit Center, terrified passengers fled, but some stayed behind to tend to the victims, he said.
Fletcher who was clutching his neck exited the train as passengers on the platform tried to help him, according to the affidavit.
Remembering the Portland stabbing victims
He was treated for his injuries and released by the hospital. Fletcher said in an interview with CNN affiliate KPTV that his injuries missed being fatal by one millimeter.
Meanwhile, video showed Christian grabbing his belongings and leaving the train, according to the affidavit.
Christian was waving his knife when he got off the train, Robinson told KATU.
He threatened several people on the platform with his knife, according to the affidavit. Christian also grabbed the bag dropped by the Muslim teenager and tossed it onto the freeway as he exited.
Several witnesses followed Christian, worried that he could get away, and directed his whereabouts to a police officer, according to local media reports.
Some passengers stayed behind to help Best and Namkai-Meche.