While President Donald Trump is pushing forward with plans to build a wall between the United States and Mexico, tens of thousands of people are legally crossing the border between the two countries each day on foot.
While the proposed wall is intended to prevent people from crossing illegally, it's also a powerful symbol of separation between the United States and Mexico. But for the roughly 11.8 million people who live along the border, life on both sides is closely intertwined.
In 2016, 42 million people crossed into the United States using 16 pedestrian bridges – and, with estimates from the Migration Policy Institute indicating that the population of the border cities will double in the next 30 years, the number of legal crossings should rise.
Many of them are Mexican citizens crossing into the United States to attend school, shop, and visit family. Some are US citizens who live in Mexico and work stateside.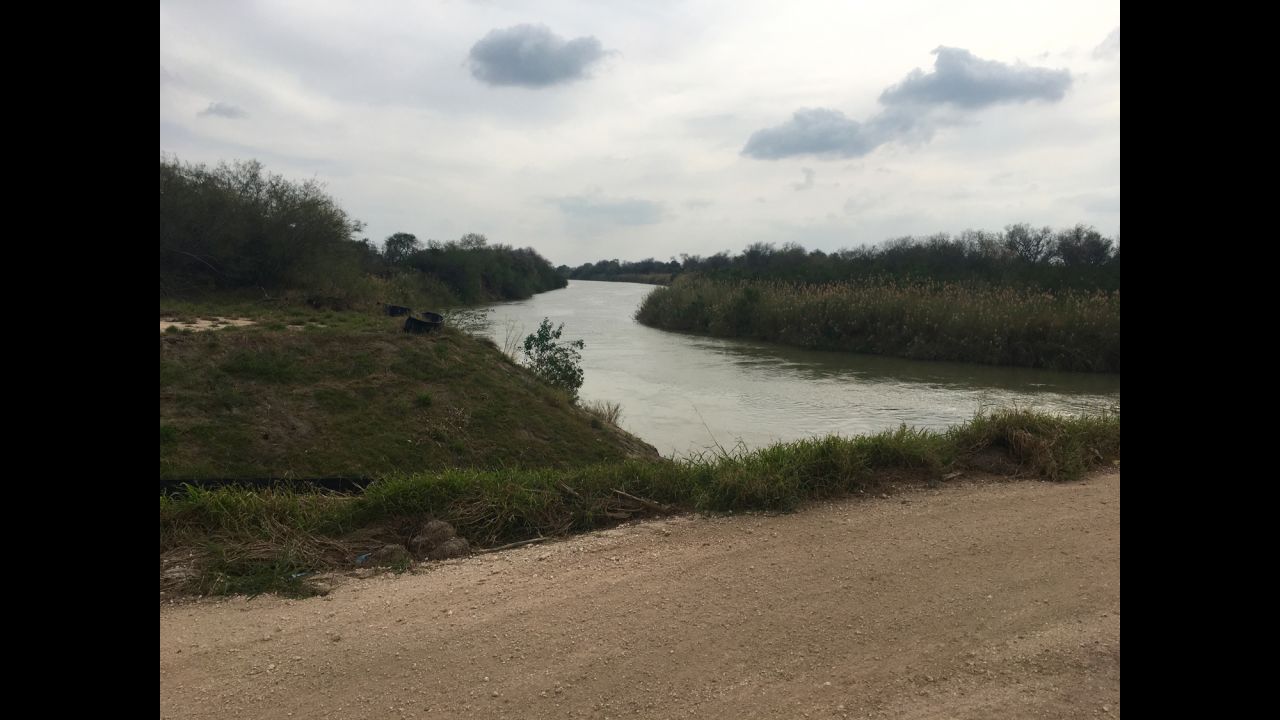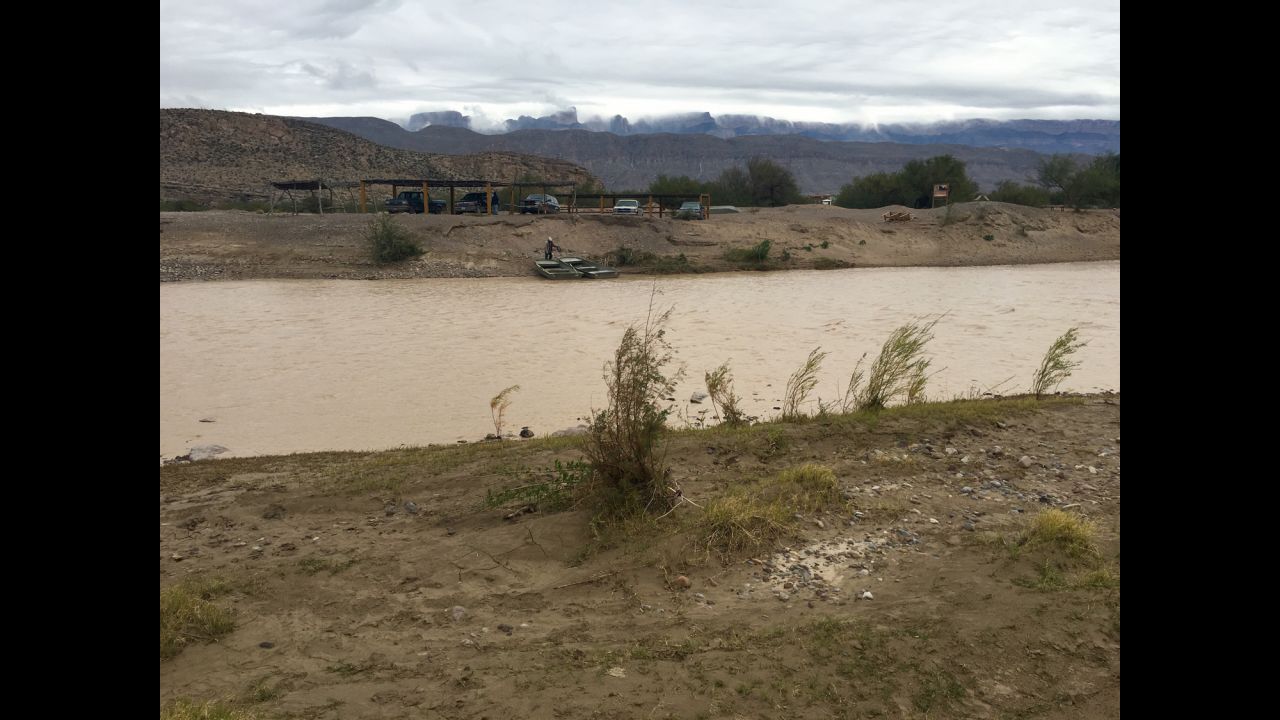 Views from the border
Mexican citizens living in Mexico who have a valid passport can apply for a Border Crossing Card – also classified as a B1/B2 visitor's visa – that allows them to temporarily enter the United States. The simple act of applying does not guarantee them a crossing card. Cards are valid for 10 years, with some exceptions for cards issued for children.
California, Arizona and Texas allow US citizen children living in Mexico to attend public schools, though they must pay tuition. In New Mexico, public schools are open to all children of school age, regardless of residence.
The United States issued 1.1 million nonimmigrant visas to Mexicans citizens in 2016. 343,000 of those visas were issued at US consulates located along the border – Ciudad Juarez, Nogales, Nuevo Laredo and Tijuana.
Here's a brief look at the busiest foot bridges connecting the United States and Mexico, and the border communities they've shaped.
San Ysidro Port of Entry
Number of people who legally crossed the bridge in 2016: 7.4 million
Number who cross each day: 25,000 people on average
What cities it connects: San Diego, California, and Tijuana, Mexico
When it was built: In the 1970s
The San Ysidro Port of Entry is one of the busiest crossings on the US-Mexico border, and one of three ports of entry in the San Diego-Tijuana region.
About a year ago, the world's first binational airport terminal opened in San Diego as an extension of the Tijuana Airport. A privately-funded skywalk bridge leads people from the city of San Diego directly into the Mexican airport, alleviating the wait times at the San Ysidro Bridge. Since its December 2015 opening, the bridge has welcomed 1.3 million travelers.
Tourism plays a big role in the volume of crossings at San Ysidro. American tourists have long been known to flood the streets of downtown Tijuana during spring and summer.
But among the bustling clubs and zebra-painted donkeys, there are also thousands of deportees in the city who find their lives in limbo. About 200 deportees arrive in Tijuana each day, according to Mexico's Migration Institute – so many that the city has been nicknamed the deportee capital of Mexico.
The Migration Institute estimates that 70% of those deported to Tijuana speak English; many of them have no connection to Mexico, having left the country as young children. Situated just a few yards from the United States, immigrants deported to Mexican border cities like Tijuana often decide to stay there to remain close to the place they think of as home.
El Paso Port of Entry
Number of people who legally crossed the bridge in 2016: 7 million
Number who cross each day: 22,000 on average
What cities it connects: El Paso, Texas, and Juarez, Mexico
When it was built: The Paso del Norte bridge was originally built in the 1800s, though it has been rebuilt since then.
Some 600 to 1,000 children legally cross the Paso del Norte bridge to go to school every day, according to Customs and Border Protection.
Though the crossing between El Paso and Juarez is the second-busiest along the border, the region has not seen high levels of cross-border tourism over the years. After the terror attacks on September 11, 2001, border crossings were more strictly regulated, and it became harder for Mexicans to legally cross into the United States.
People had to wait in line longer, as many were searched and questioned about their whereabouts and intentions for crossing the border. Documents like state ID were no longer acceptable as proof of US residency or citizenship. More fencing went up along the border, and patrols increased.
In 2008, a wave of drug-related violence hit Cuidad Juarez and many Americans were discouraged from crossing into Mexico. Thousands of Mexican soldiers were sent to Juarez to fight the cartels who were held responsible for bloodshed. Juarez was dubbed the "world's most dangerous city," and it maintained that reputation until a couple of years ago. In 2010, Mexican officials counted 3,100 murders in Ciudad Juarez, an average of 8.5 killings per day.
Still, cross-border commuters continued crossing over for work and school.
The city began to see the number of homicides and crimes decrease around 2012. Today, it is no longer considered one of the world's deadliest cities and US economic investments have helped boost Juarez's economy. Several tourism campaigns targeting Americans seemed to have helped improve the city's image as the number of people who cross back and forth in El Paso-Cuidad Juarez has increased over the years.
Calexico Port of Entry
Number of people who legally crossed the bridge in 2016: Approximately 4.3 million
Number who cross each day: 12,000 on average
What cities it connects: Calexico, California, and Mexicali, Mexico
When it was built: 1974
A pedestrian bridge connects the US city of Calexico – a combination of the words California and Mexico – with the Mexican city of Mexicali – also a combination of the words Mexico and California.
Calexico recently became the scene of what's believed to be the first deportation of an active DACA recipient under the Trump administration.
In February, a 23-year-old Calexico resident, Juan Manuel Montes Bojorquez, alleged that he was apprehended and deported by US Border Patrol even though he had protected status under the Deferred Action for Childhood Arrivals program, which permitted him to work and go to school in the United States. Montes had been working as a farm laborer in Calexico and was expected to attend community college.
While DHS initially said that Montes' DACA status expired in 2015, they later said he did, in fact, have DACA status until 2018.
Montes says he tried to sneak back into the United States on February 19 and was caught by Border Patrol. Because DACA requires individuals to get preclearance to leave the country, Montes' reentry showed he had left without authorization and voided his status, DHS said.
Montes remains in Mexico and has filed a federal lawsuit asking that records be released for inspection as he disputes Homeland Security's claims.
CNN's Tal Kopan contributed to this report.