Big Sur has gotten even bigger, because of a May 20 landslide.
That movement of 1 million tons of rock caused a lot of problems, such as making an important road impassable, but it also added some land to this highly scenic spot, the US Geologic Survey said in a Facebook post.
So, exactly how big was the landslide?
Using before-and-after aerial images and analysis, the USGS came up with these answers:
–13 acres of land was created.
–800 Olympic-sized swimming pools could be filled with the dirt (If that's something you're inclined to do).
–65 feet of dirt covered Highway 1, known as the Pacific Coast Highway.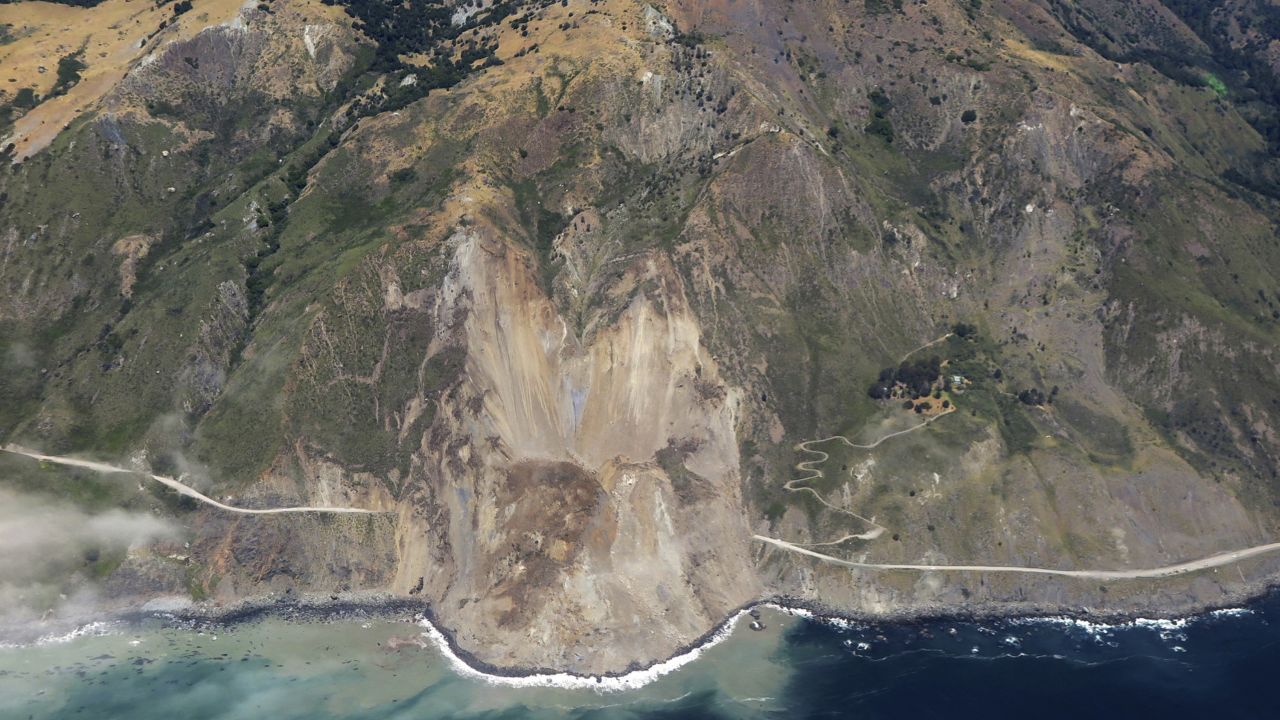 The highway already was closed at that spot – it has been closed almost continuously since January – and at a few other points along the dozens of miles of Big Sur coast because of landslides caused by unusually heavy winter and spring rains.
The section is 1 mile southeast of the small community of Gorda, about 60 miles south of Monterey. Authorities haven't put out a timetable for when the road will be cleared.
CNN's Nicole Chavez, Jason Hanna and Keith Allen contributed to this report.